The aim of this guide is to teach you, step-by-step, how to write curated collection blog posts for your eCommerce site, so you can provide more valuable information to your avid readers.
You need to know this guide because writing curated content is a method of providing value to your blog readers by using existing content from other online sources.
Content curation itself is not bad at all and it is different from just copying and pasting other people's published articles onto your own blog posts. Curating quality content on a specific topic involves finding and sharing it to your readers without violating the rights of the owner.
Below are some of the best practices if you want to start writing curated collection blog posts:
Focus on quality instead of quantity.
Curate content only after thoroughly reviewing it. Read and re-read to make sure it has value.
Provide insights on a curated content's relevance and why it fits the blog post as a topic or reference.
Include personal judgement, critique, evaluation or praise.
Present the curated content with your own spin or a personal touch to make it more appealing to your blog readers.
Provide readers with useful information about related topics.
Always credit and thank the person who has helped you in researching and analyzing any curated material. Link their names to their sites or online credentials.
Always add extra value to curated content that you post. Don't just republish something you found as is.
Do not curate your own content because it only becomes a redundant item on your blog.
Do not curate irrelevant content because it will confuse and turn-off your readers.
Since you already have a customer base and non-customers checking out your eCommerce site, it is easier for you and your writer/s to create content that they will likely read. The primary goal of writing any type of blog post is to provide your audience with valuable and relevant information.
We recommend that you check our guide on How To Follow A Few Blog Writing Basics to help you learn the basic steps and a few tips and tricks on writing good blog posts.
Step 1: Identify Your Primary Takeaway
Think of what your blog readers will learn after reading your curated post. List all possible learnings, tips, tricks, or insights that your readers can get from your post.
Step 2: Determine The Content Type You Want To Curate
Writing curated collection blog posts using various content types is a great way to add variety and interest to your blog. Consider using different types of posts not just for curated content, but also for any type of post you create for your readers.
Do you want to create a curated blog post with videos?
How about SlideShare presentations relevant to your products?
Or links to relevant eBooks that are helpful and chock-full of information?
Make sure to jot down the content types you plan to use for a curated blog post. This will always come in handy for future posts as well.
Step 3: Brainstorm For Possible Titles
Brainstorm with your staff when it's time to come up with a title. Sometimes you need a few suggestions before you can end up with a final title, so make sure to jot them down at this point.
What you can do is pick a working title while you're just starting out. Once your curated blog post content is finished, you can fine-tune the title to make it final.
Step 4: Write An Outline
A curated collection blog post is just like any typical post you write. It should have:
An introduction to summarize the topic you want to discuss in the post and to give readers a glimpse of your curated content.
A body to discuss your curated topic in detail. This is the part of your curated post where your readers' concerns, questions, and needs are addressed.
A conclusion sums up your readers' learnings in a brief statement.
Create your outline based on what you want your readers to achieve from your curated blog post. Start your outline by determining the points you want to cover in the introduction, discuss on the post's body, and summarize as your readers' learnings.
Step 5: Write An Introduction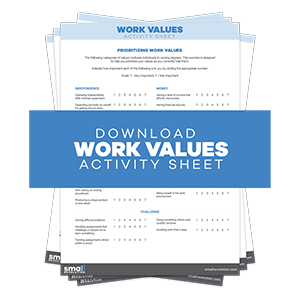 An intro to your curated blog post should be able to establish credibility and capture the attention of your readers. Think of it as a one-shot deal to make sure your readers stay and finish the blog post.
Sometimes, it is better to leave the introduction for last and work on it after you've written the curated content. This can help you establish a more credible and engaging intro once your content is in place.
Step 6: Write The Body
The body of your curated blog post should be able to deliver the promise in your introduction. It can be written in paragraph form, numbered lists, with bullet points, using multiple headings, or a combination of any of these formats.
Here are some tips to help you write the body of your curated blog post:
Jot down the number of examples you find useful and valuable to your readers.
Make a range from one to ten examples and decide on the best number to use for a specific topic you want to discuss on a curated post. Ask your staff help out.
Make each example easy to understand and digest.
Adding photos or any visual presentation is helpful especially to blog visitors who love both imagery and text.
Step 7: Write A Conclusion
A conclusion for your curated blog post should reflect the primary takeaway you've outlined. Summarize what your readers learned or mention the benefits they get from your post.
It is also a good idea to ask your readers a question to encourage them to leave a comment or feedback.
Step 8: Add Links To Additional Resources
Identify additional sources of information which you can link to in order to increase credibility and for added info within your post. This is a helpful gesture and at the same time, it eases the burden of researching and writing more info about the topic.
Using hyperlinked sources also increases your blog's visibility in the search engines, improves page views, and more time spent by readers on your post.
When you're curating content, make sure you are also searching for additional resources to include on your post. List them down separately as "resources" to set them apart from curated links.
Step 9: Finalize The Title
Update your working title to make it more appropriate for your content. Make it concise, optimized for SEO, and accurate.
You may need help in doing this, so it's best to decide with your staff in order for you to pick the most fitting title for your curated blog post. You may also check our guide on How To Use The Art Of The Headline In Your Store Blog to help you pick the best title.
Step 10: Add A Call To Action (CTA)
There are many types of CTA for blog posts. You can create a Call-To-Action banner or section to simply tell your readers to comment and share the post.
However, if you have a subscription, related content or free eBook, or a related product for sale, you can tell readers to sign-up, download, or check out the product on its page.
Step 11: Proofread And Edit
Proofread the draft you've written. Ask your staff to proofread and give feedback. It's a good practice to collaborate when creating content especially a curated one.
Take note of their comments and suggestions, and see if there's anything in your draft that needs editing.
Step 12: Look For Appropriate Image/s
Readers love to see images on posts, so it's important to look for an accompanying image that will fit the topic of your curated blog post.
If your post is about a relevant product, you can use one of your product photos. If it is about a relevant topic and not necessarily about your own product, you can look for royalty free or 'Creative Commons' images.
Check our guide on How To Find & Save Good Images for blogs if you haven't already.
Step 13: Copy And Paste Your Draft Onto Your Blog
Copy and paste your draft onto your blog's text editor.
Some blogging platforms do not work well with content copied from MS Word. It's best to copy from Word, then, pasting it on a Notepad (text file) before copying and pasting onto the blogging platform.
Step 14: Finalize – Check, Adjust Text Format, Upload Image
Adjust the format of your text if necessary and upload the image you've chosen for your post. Do a final check by proofreading the post and ensuring that there's no typo or missing/broken link to your curated content.
Step 15: Optimize Your Curated Blog Post For Search
You should optimize your curated collection blog post for search engines and other readers to find it. Use your blogging platform's SEO tool/plugin to enable you to add elements on posts and pages such as meta description, SEO page title, and focus keyword.
Check this web page to learn more about optimizing blog posts for search engines.
Step 16: Publish Your Post
Hit 'Publish' to make your curated collection blog post live.
Step 17: Promote Your Post
It is a must to promote your blog posts and it starts within your team. Tell them to spread the word about it through their social networks; post the link to your Facebook page and tweet about it.
Learn From Others
Writing curated collection blog posts is indeed a great way to boost your blog's credibility. But it can also be fun and educational especially if you want to include numerous sources on your post. Below are two eCommerce sites that show some of the best practices of publishing a curated blog post.
Modcloth published this list of 5 dessert combos with very little original content. Their blogger put together this list with photos and short descriptions with inline text links to the original posters.
The screenshot above is just an excerpt of this list, so it's best that you check the entire post to see the yummy desserts in this curated blog post.
Example 2: Camping Cove
Camping Cove's blogger knows the best practices of using a curated link to a full blog post and adding a link to one of their product pages. This screenshot is actually the entire curated post itself.
A curated collection blog post doesn't have to be too long nor has too many links. It depends on the post you are writing like this one from Camping Cove, since the curated content is a link to a blog that discusses numerous camping tips.
Final Checklist
A curated collection blog post should be well-thought of in order for you to provide more information and value to your readers. The length and number of curated information will depend on the topic you want your readers to learn from. Go for quality instead of quantity when it comes to curated information because it works better – not just for your readers, but also for your blog.
Know and understand the best practices for writing curated blog posts.
Read our guide on blog writing basics.
Identify your blog's main takeaway.
Determine the content type you want to curate for this post.
Brainstorm and write an outline together with your team.
List a few working titles initially.
Draft the content – write introduction, body, and conclusion.
Look for additional sources you can link to for added credibility.
Finalize the most appropriate title for your post.
Add CTA for reader engagement and sharing.
Proofread and edit your complete draft.
Search for relevant image/s that will accompany your post.
Copy and paste the draft onto your blogging platform.
Proofread, edit, and finalize.
Optimize your post for SEO.
Publish and promote.
Photo by ReadyElements / CC BY