Small Revolution is an online learning platform, library of articles, bookshop and community.
Our courses and library are designed to help you develop the technical and behavioural skills to secure a long-term, reliable career in a rapidly growing industry.
Established by Katrina McKinnon in 2010, Small Revolution began life as an eCommerce how-to guide based on the knowledge base from our own online stores.
We've now expanded from eCommerce training into offering training for virtual assistants and copywriters as well. The courses have been carefully assembled into individual learning paths with easy-to-follow lessons, real-world examples, quizzes and assignments.
So whether you're interested in kickstarting an online career, switching careers or simply building on your existing skills we hope that Small Revolution puts you one step closer to finding a satisfying career online.
Behind the Scenes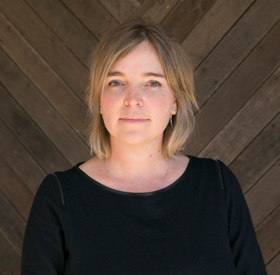 Key professional highlights include:
Founder of dropshipping business built using The Four Hour Work Week principles. $400k annual revenue from 1 hour per month input.
Charter member and Resident Offshoring Expert for eCommerce Fuel. Private community for 6 & 7 figure Store Owners.
Online sales lead generation for a $1.7b multinational company for 10+ years.
Offshoring and managing teams for 20+ years.
Katrina McKinnon is a leading online innovator with over 20 years' experience building and operating high performing businesses. As a successful entrepreneur and first-mover in developing and educating effective global teams of eCommerce support personnel, Katrina is an educator who has presented at Fishburners and eCommerce Fuel Live conferences, among others.
In pioneering some of the practises now standard in eCommerce including off-shoring and profitable digital lead generation methods, Katrina has a foundational understanding of the workings of the web-based business models that have revolutionised the global economy as well as the teams and expertise required to run them.
While establishing numerous successful eCommerce sites, Katrina has hired and coached the global teams to make them profitable, training hundreds of people around the world with the skills that online business owners need, both now and in the future.
Katrina is driven by empowering her team members around the world to build sustainable, rewarding careers in an industry with rapid growth – and the best part is these careers come with the freedom and flexibility of working from home.
In a market hungry for skilled online professionals, Small Revolution powered by Katrina McKinnon's proven insights, is the fastest, most effective way to get the expertise to tap into this growing opportunity.
Drawing on Katrina's extensive training background, the modules are accessible, hands-on, and designed to be enjoyable. Through Small Revolution, you will learn the skills in a fun and practical way. You'll also be shown how to find flexible working opportunities and strategies to rise to the top.