The aim of this guide is to teach you, step-by-step, how to create your own style guide for your eCommerce store which will help you produce consistent content and business materials, and strengthens your brand identity.
A style guide is basically a branding tool which helps you create better, consistent messaging for your eCommerce website.
As an e-store owner, you'd want your content delivered the right way, in the right tone of voice, and has a look and feel that your customers will recognize. This should be all across the board – your store's color scheme, logo, and written content (including communication materials, social media, website content, etc.).
You need to know this guide because a store's style guide:
helps create consistency across all of your business materials
serves as a single communication material which defines your store's identity
is shareable within your team and/or outsourced staff – allowing more control over your brand
serves as a crucial document for new ventures, projects, store updates, and such
To put it simply, creating your store's style guide is a way for you to set your own standard or your own 'brand story'. This helps your team in generating consistent business materials that your customers will recognize and appreciate.
There is no general rule in creating a style guide specifically for eCommerce stores since each one is unique. Every e-store owner should be able to produce an exclusive style guide based on their target customers' needs and products they sell.
Step 1: Define Your Store's Identity
Your e-store is where you share your brand's essence – your identity and business philosophy behind your eCommerce store.
It is important that your store's identity is clear and already in place because this will help you establish a style guide that's unique and in line with your brand.
Step 2: Identify Your Brand's Personality
List down the traits that you want your store to consistently convey to customers.
Think of your brand as a person.
How do you convey this personality through your store/brand?
Identify the traits that will appeal to customers.
Step 3: Define Your Brand's Tone And Voice
Your product will help you identify your brand's tone and voice. Most online stores use a casual, friendly tone and voice that appeals to customers because they are more personable.
You can start by asking these questions:
Should you be friendly, quirky, or funny?
Or should you be serious, strict, or straightforward?
Essentially, your tone and voice should be consistent. They should resonate within your store's content, marketing and communication materials.
Here's a guide from Mail Chimp which is a perfect example of documented tone and voice for different content types.
Step 4: Define Fonts
Define and document fonts (typefaces) that you use on your e-store, communication materials, and other content types. It's best to categorize them this way for easy reference.
Start with fonts for headlines, sub-headlines, product descriptions, captions and others. Update your documentation as you progress and share it with your staff.
Step 5: Specify Color Palette
Color palette for your e-store should also be specified and documented.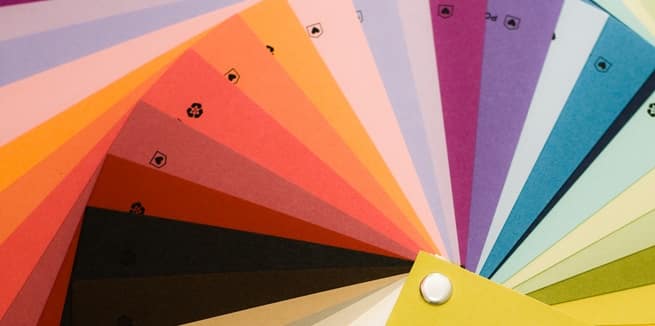 Use color swatches of your preferred primary and secondary colors to ensure that whoever will use it will be able to determine which colors are used for specific elements (such as buttons, banners, font color, etc.) on your website and/or other content types.
Step 6: Document Your Logos
In documenting your logos, make sure to include the size and placement for both online and print work. Include variations and specify how the logos can and cannot be used.
Show examples of acceptable and unacceptable forms of your logos for clarity and ease of use for your staff.
Step 7: Create Templates For Specific Content Types
With a style guide on-hand, you will be able to create a template for each and every page of your e-store as well as online/offline marketing materials. It doesn't have to be elaborate and complex, but concise and easy to use for any of your staff.
Once your templates are in place, it will be a lot easier for you and your staff to stay consistent with any e-store content creation and update.
Learn From Others
Examples Of Simple Style Guides For Inspiration
Please note that these three examples are here to inspire you to create your own style guide. They are actually part of either a more comprehensive design manual or several-page long style guide.
The idea is to take a look at how each style guide is organized according to elements such as logo, colors, typography/font, and other graphic elements, so you'll be able to create your own style guide that is neat and easy to understand.
The best part of creating your own store's style guide is having your staff help you in the process. So, if you have a graphics guy on-board, you can ask him to help out with the color palette and logo, for example.
Example 1: Qapital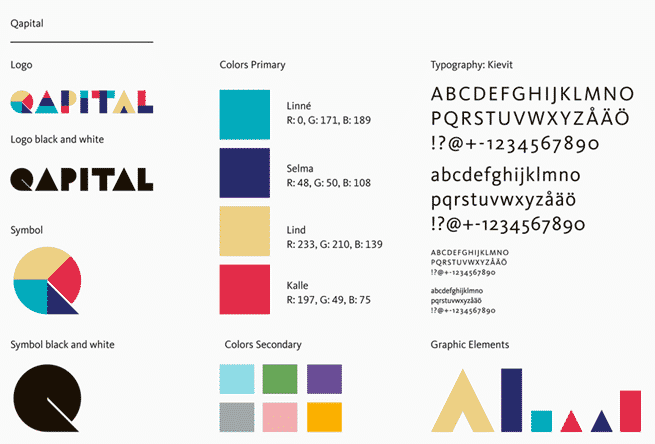 Example 2: Yelo Spa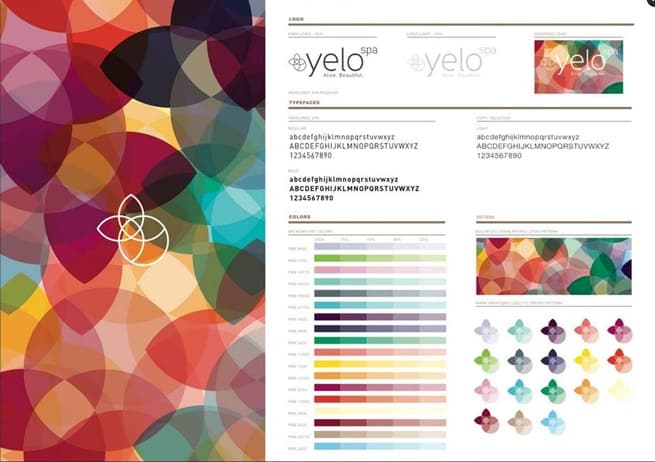 Example 3: bourne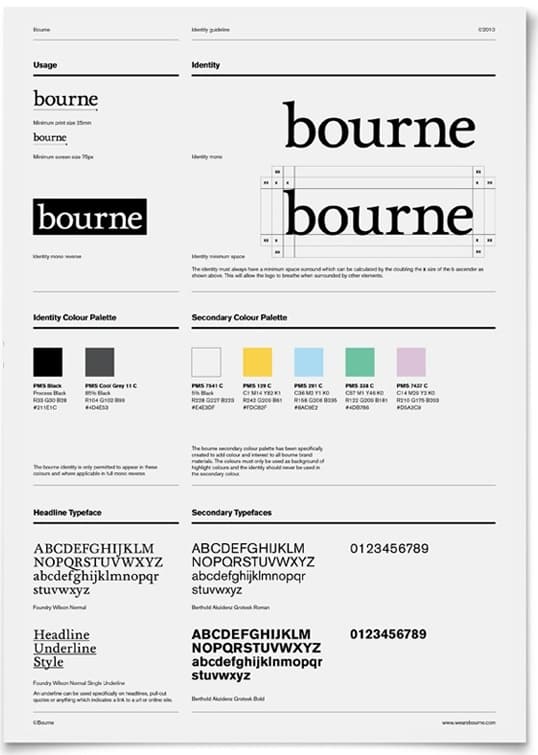 Sample Template Of A Simple Style Guide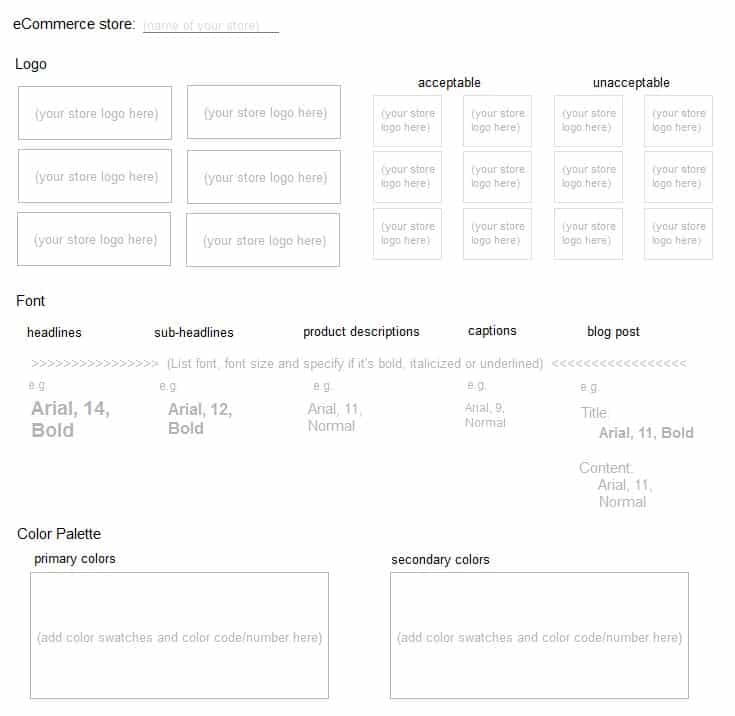 You can create your own simple style guide like the one we did above. You can update the format and the placing of elements according to your preferences.
This is just to give you an idea of what your store's style guide should include based on the steps we've listed earlier. In creating a template for each content type, you may refer to this simple template and update the necessary elements that each one calls for.
Final Checklist
Your store's style guide will help you establish a standard that's exclusively within your eCommerce business and your staff. The key is consistency across all of your content types, e-store and brick-and-mortar store if you have one.
Define your store's identity.
Identify your brand's personality.
Define your brand's tone and voice.
Define fonts to be used on your store and other content types.
Specify color palette and use swatches.
Document your logos and include variation.
Make sure these elements are consistent to strengthen your brand.
Create a template for your style guide and for each content type.