There are so many great stories to share!
Students, from all across the globe, are reaping the benefits, including better wages and fast-tracking their career in a growing industry, from the specialised training courses offered by Small Revolution.
We used to be called eCommerce University and rebranded to Small Revolution in 2018.
Hear how these students have changed their lives, their thoughts on the training and their hopes for the future.
---
Alvin M.
This scholarship will enable me an easier transition into an online copywriting job which will enable me an opportunity to work at home. That will also give me a chance to explore other things that I like to do. Things like blogging and writing as I will be able to be in control of my schedule at all times.
Gethsun M.
This scholarship will be a blessing and a dream come true for me. For a very long time, I have been trying to succeed in online working as I know this is the way I will grow my knowledge and wealth rapidly at the same time still having a great social time with my loved one.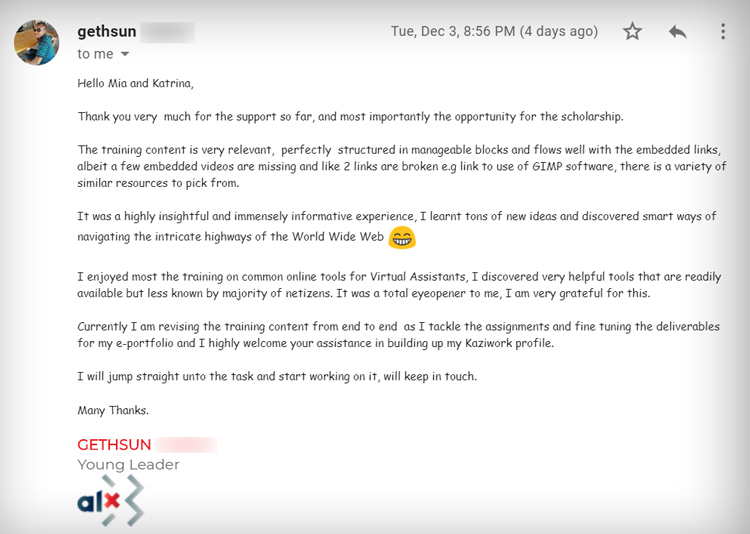 Brian N.
This scholarship will broaden my horizons as far as remote working is concerned. I will acquire fresh new skills and ideas and I will polish up on the writing skills I have acquired along with my writing career. I am passionate about my online career and I am eager for more work.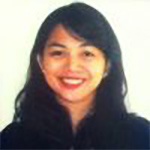 Maria E.
I just got married recently and I cannot see myself working full time as a teacher while raising my future family. I plan, that when I will have children in the future, I can take care of them at all times. I will be at home attending to my family's needs while earning at the same time.

Rosemary K.
I have 15 plus solid experience working as Administrative support staff for Real Estate companies in corporate America. I will be able to have a good work and family balance working as a Virtual Assistant while serving growing companies that are in need of Virtual Assistants.
Faith M.
As in when you reach a point where you are giving and giving but getting nothing good in return. Not that I mean it is a bad organization, no. It is GOOD but too much office politics ruining the goodness of the organization.
Michelle G.
Michelle was one of our first graduates. She previously ran her cake making business, but she decided to switched career. She invested her time learning new skills to work effectively online. And now, Michelle has been working full-time since October 2017.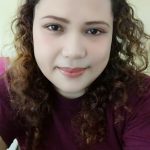 Mariche
The process is not easy – it requires time, effort, and positivity.
It has given me an edge among other aspiring VAs who are also earnestly seeking for a VA job.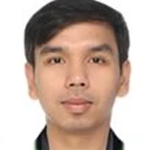 Henry
I'd like to inform you guys that I was hired to work fulltime by Adam as a remote Graphic Production Assistant.
We'll start by next week 12AM to 8AM (GMT+8)
Thank you all for this wonderful opportunity. I'm excited to learn and help this awesome team!
Dream Rose
Hi eCommerce University, for me its the Successful Habits and Behaviour subject, that has the most impact on my eCom course journey, it made me realized that working online is not what we think like a piece of cake. This is seriously to be taken in order to be successful along the way. From learning, attracting client until landing your dream online career.
Analiza
I am a fresh graduate loves to explore something more interesting in working online. With that, I encounter things that might improve my knowledge with this kind of work.
The things that I enjoy the most, being an online worker I can continue my learning and enriched my knowledge, also all the benefits that I can get through this.
I am living with my family and as a breadwinner, I have a big responsibility to them so working online helps me to sustain all their needs.
Khrystine
I am a proud student at eCommerce University. I like the atmosphere here and I am very excited. I guess everyone who is serious about working for their families and who has goals and big dream in life should be part of this group.
I haven't finish my course yet but it has taught me a lot already. I know I still have much to learn, so for the meantime I'll be patient with myself.
I want to acquire the right attitude toward his career and make it a habit and then eventually, I'll be surprised that I made it. More power guys!
Jayziel
Jayziel's motivation to be part of the growing eCommerce industry is indestructible. Watch her video to learn her story.
Nothing is impossible when you have faith and eagerness to achieve your goal.
Mahfuzur
Mahfuzur's determination to expand his knowledge became his key to work successfully online.
Although, in the beginning being able to work confidently online was merely a dream for him.
Thea
Thanks a lot for your help. I have now been hired by FilterBuy and will be starting to work very soon. I am very excited and I can't wait to work with them.
Sheila
I am already hired as a VA. Today is my first day of training with PAY! Thank you so much for the opportunity and accepting my scholarship application. My learning in eCommerce University helped me to land my dream job. more power to eCommerce University!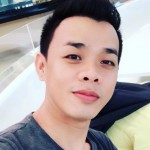 Garrison
I resigned as an Assistant Manager in one of the BPO companies here in Cebu, Philippines. I wanted to work from home and so I applied in an online platforms but didn't get lucky. One day, as I was browsing through my FB feeds I came across an advertisement about eCommerce University.
There is one mom who posted her journey with eCommerce University. How it changed her life and I kinda relate to how she started.
She came in with no experience at all but with the help of eCommerce trainings and mentoring she is now working full time with great clients.
Ruzica
I moved to another country and left my job as an English teacher. Now I am unemployed in the foreign country, learning the new language and being at home. That's why I would like to work online home based job, and I would have enough time to learn, to work and to look after my daughter.
While doing these courses I have really learned a lot!
The lessons are inspiring, easy to read, full of useful information and I think that they really helped me realize what skills an online working has to have and what is at all online job.
Dennis
I am proud to inform that I am now a virtual assistant. I will be starting my job next week (PHT). I thank you and eCommerce University for guiding me always.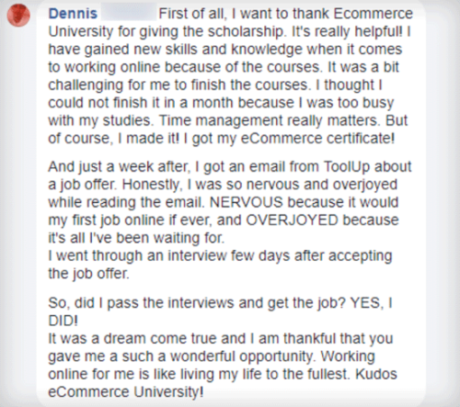 Shara
I'm always thankful that I have been part of BPO industry. And working in more than 8 years as a tech support had helped me to improve my technical and communication skills.
But I realize now that working full-time is costing my time for my loved ones esp. that I have my own family now that's why I am looking for opportunities for online job.
Now I am taking the course slowly but surely and I'm gaining the right knowledge and acquiring skills for VA. I mist say that the lessons are explained very well and its an actual conversation with the trainer. There are illustrations and jokes too!
Darja K.
First of all, I'd like to congratulate your team on creating a high quality copywriting course. After just a couple of lessons, you've managed to convert a complete newbie version of me into someone who's slowly tapping into an interesting world of copywriting.
At first it all sounded a bit overwhelming, I must say, but the course is designed in such a way to build up your knowledge gradually. I think assignments are quite beneficial for us as they can introduce us in the most realistic way to what copywriting profession actually looks like.
My suggestion is to include Successful Behaviors and Habits lesson to copywriting course, if it is doable. I guess it could get handy for all of us every now and then.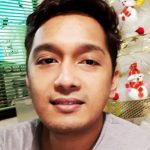 Noli
Noli has been working in one of the BPO company in the Philippines for the past 6 years. But because of his determination to switch career, he joined the training at eCommerce University and successfully completed his Virtual Assistant course.
He's now ready to take the leap of becoming one of the sought-after online workers.
Japhet
First of all I want to thank eCommerce University for a wonderful chance for me to enroll to their scholarship. I'm a full-time minimum wage worker for a company that distributes educational maps and charts.
As a minimum wage earner, my salary is just enough for my travel expenses and my food allowances but not for other necessities. This means that saving money is a challenging thing to because you don't have anything left for savings.
I'm very thankful to grab this opportunity to be trained int he field of online work and to have a meaningful, balanced work-life schedule.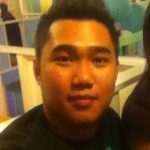 Philip
I believe I'm done with my lesson for the VA course. Thank you so much for giving me this opportunity of learning new things. Every lesson was very helpful to equip us aspiring online workers to be successful and disciplined someday.
It seems like yesterday that I applied for the scholarship and now I'm done and hoping to start my online career. I'm looking forward to applying all these learning I've got from the course to my future clients.
Gladys
Gladys is one of the first graduates of eCommerce University who land a job just right after she finished the Virtual Assistant course.
She has been a sales representative for the last 6 years and wanted to switch career in order to attend the needs of her daughters.
Aleksandra
I have finished Faculty of Law but never really worked in that specific area. I'm not really into that. A few years ago I've finished a course of English language, upper intermediate level.
When you work with people it's hard at the beginning of course because you are dealing not just with work, but with people themselves, their current moods, the way they think, and you have to put that through filters so the job doesn't suffer.
I think that kind of "burden" could be avoided with the possibility of working online because I'm not facing people directly, I'm much more relaxed and have my own pace.
I am inclined to introversion, so I think work from home is a good choice for me.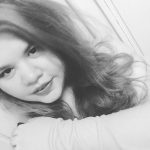 Loise
I became one of your scholar who aspires to become an eCommerce Copywriter someday. I am really grateful on the amount of learning that I accumulated today while completing two of my courses. Your platform does not only inspire individuals but it gives them the knowledge that only the most privileged people could manage to attain.
I salute whoever are the people who are responsible in founding such an avenue. All the best to your team! I hope you'd continue to help and spark more people's lives. Thank you so much!
Camille
Despite the circumstances she had Camille never stop finding ways to hone her skills. Now, she's one of our successful students who are happily working online.
Her goal is to earn more in order for her to support her family and save for their future.
Catherine
Being a good provider means a lot to Catherine.
She's a mother of two and she in the process of enhancing her existing skills to become one of the sought-after online workers.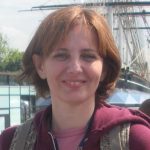 Sanja
I really consider myself lucky to be a part of eCommerce community. Your scholarship came when I was just about to give up hope on finding a job online, and now you have opened a new door for me. Thank you very much for that. I am enjoying the course immensely, and so far I find it extremely fulfilling and informative.
But what I find most amazing is that it is packed with useful tips and tricks, and help us not online t learn a new skill but also to brush up on the skills we already have in our set.
For instance, I was so happy to learn how to use search engines more efficiently by using operators. I am aware that I need to work hard to get my certification, but I am looking at my future career from the bright side now, knowing that I will be equipped with all the necessary skills to start my online career as a virtual assistant.
Grace
I'm doing fine and I am now on the 3rd module. Some of the lessons are difficult and some are not. If I find it difficult to understand I kept on reading checking the samples given, If eve I do have questions in the future I will hesitate to reach you. I am so glad you keep on checking your students.
You're such a compassionate teacher. Honestly, I am pleased to have you as my teacher. I am so grateful on the opportunity that you bestowed upon me that's why I am giving my best to learn more so that I can contribute a lot to eCommerce.
Angelica
Angelica spent so much of her time hunting for the right job that will allow her to stay at home and earn more.
However, she knows that if she'll be able to hone her skills and equip herself with all the things needed holding down a job online is just around the corner.
Tamara
Tamara is currently working in a school for disabled children as a personal assistant. Working from the comfort of her home has always been her dream job.
Watch her video testimony.
Billy S.
Billy's passion for the outdoor did not come his way to becoming an online employee. He completed his Virtual Assistant course in early November.
He now has a full-time online career and we hope his success continues. This is his feedback on the courses he completed.
Sheera
This scholarship is a God send for me. I'm currently a stay at home mom. A former overseas Filipino worker for the part 2 1/2 years from Doha Qatar. I came back in the Philippines last August of this year. I decided to come home because my family have their own jobs now and no one is available to take care and look for my 3 kids.
I also know some of my friends are doing online freelancing job and their income is just about the same from what I'm earning abroad that's why I decided to come home so that I can take care of my kids and try my chances as an online freelancer.
Working from home is the perfect job for a single parent like me with a 6 and 4 year old. I can take acre of them and tend to them before and after going to school while earning at home to provide for their needs. I hope I will be qualified in your scholarship.
Pia
Pia's priority is to be with her family and attend to their needs. Hence, this is her number reason why she opted to work at home.
Watch her video to learn her story.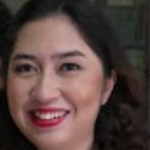 Shahanni
Social media, such as Facebook, is genuinely a huge and an essential platform most especially to virtual workers like me who intends to switch careers. It has also directed me to you, to discover who you are and what you can offer to people like me, who is always looking for wars to better mu skill set.
Being in the customer service department for almost a decade now, I've come to realize it is time to elevate my skills and consider a career that I know I am capable. I've always been interest in eCommerce since I've started working remotely three years ago and I just didn't know how to start. I didn't want to apply for eCommerce jobs unseasoned.
I want to feel secure and confident I can do the job. This is why I am writing to you because I know, based on your scholars' testimonials, you can further my skills and help me land a career in eCommerce as a virtual assistant.
Leizl
I could never thank eCommerce University enough. I will surely keep coming back to the group. I hope I can help you inspire more dreamers to fulfill their dreams. I'm so happy, last night was my first day at work. SDDC Goods Team is amazingly warm and very supportive. I was able to showcase what I have learned from my training.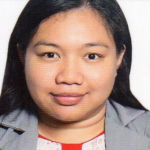 Allen Joy
Allen Joy is a Registered Nurse in the Philippines and currently working as an online Healthcare Virtual Assistant in Arizona, USA.
Although she's already an experienced online employee she still wants to expand her knowledge and skills and educate herself in the eCommerce industry.
Jamee
Jamee is new to the online work industry. For the past years, she's been hunting for a stable and a good-paying work but still end up getting only a contractual kind of job.
She endures the terrible commute every single day. But with her positive attitude and determination, she is one step closer to achieving her online dream career.
Glessa
She endures the terrible commute every single day. But with her positive attitude and determination, she is one step closer to achieving her online dream careerLearning a new skill and being able to work from home is definitely life changing. I imagine getting hugs from my kid from time to time and seeing her play and sleep. I had given my best to the companies that I have worked with for the past 10 years, being a top agent is something that I had already proven. Now is the time to become the best mom. I can't wait!.
Jordan
Jordan is one of our dedicated students who wanted to establish a long-term online career. He formerly worked as an email advisor for an online retail account assisting Australian customers.
Although his previous jobs equipped him with all the knowledge, he knew that he needed to learn more in order for him to become a globally competitive online worker.
Jose Paulo
Jordan is one of our dedicated students who wanted to establish a long-term online career. He formerly worked as an email advisor for an online retail account assisting Australian customers.
Although his previous jobs equipped him with all the knowledge, he knew that he needed to learn more in order for him to become a globally competitive online worker.
Analiza
Analiza's passion for writing became her tool to switch career and start her career online. Because of her perseverance, she is now happily employed and started working for an eCommerce company.
Relly
I have completed some of the modules and I can say that I have learned a lot. This program (eCommerce University Scholar) is really a big help especially to those who can't find or didn't know where to start and I would be forever grateful that I am given the opportunity to be one of your scholars. Hope someday when I am ready and equipped with the knowledge I learned from the program I can be a dependable eCommerce Virtual Assistant.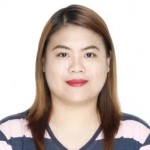 April
I've been promoted as supervisor for the FilterBuy offsite team last week and it's all thanks to you, guys!
Sarah
Sarah formerly worked as a Customer Service representative and has been through a different type of job.
She recently started working online but would like to equip herself with more knowledge and skills that she could use to make her a certified eCommerce Virtual Assistant.
Fides
Fides is a former chef of several 5-star establishments in Manila, Philippines, and the United States. Her perseverance and positivity give her the chance of getting the eCommerce Copywriter course.
Novie
It is so inspiring to hear success stories from among the graduates of eCommerce University. As of the moment, I am into my little pace of making myself equipped with the real virtual world. I would like to thanks eCommerce University for the scholarship. I have enjoyed the knowledge I got from the course and I am even more confident to show to my employer that I could always do better as I am a graduate of eCommerce University.
Wilfredo
Thank you for giving me the opportunity to be part of eCommerce University as one of your scholar. I'm now at the last course for Virtual Assistant. Even though I had experience working as a Virtual Assistant.
I'm still learning a lot of new things throughout the course. I paid special attention to Dealing with Distractions lesson. I didn't realize that socializing with family while working was already a distraction from my work. Though I don't mind it sometimes.
With what I learned from that lesson I now have an idea on how to remove those distraction so that I can fully give my undivided attention to my work. Thank you for helping me grow as a professional Virtual Assistant.
I should say that with what I've learned as a scholar. I'm now 110% ready and more confident to take on a new challenge and to work for another client.