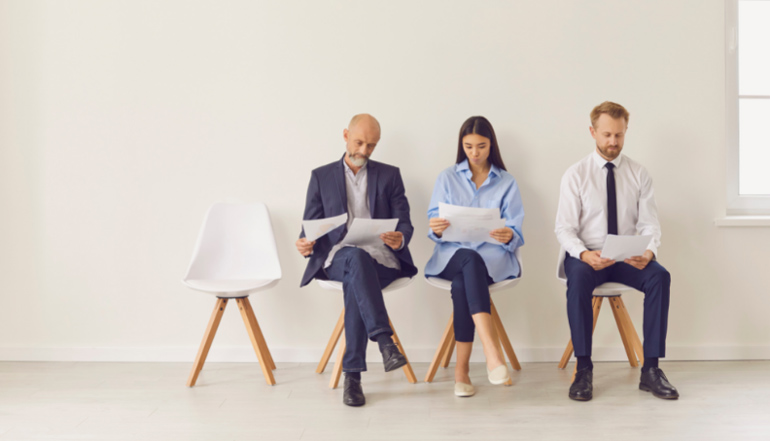 You need to write a kickass Resume introduction. It's also known as a Career/Qualifications/Professional Summary, Profile, Highlights or Overview.
Whatever you name it, it should answer the magic question: Why hire me?
In other words, it is a brief list or few sentences at the top of your resume (after your contact information) that highlights your qualifications for a job.
In this lesson, you're going to learn why it matters, how to effectively phrase it, and exactly what information to include.
What This Resume Section Is All About
You wonder what to write in your resume summary or introduction? Here's what.
In about one to four sentences, highlight your most relevant strengths, skills, and core competencies that are unique to you as a candidate. In particular, demonstrate how you will add value to the company.
Have you saved money for a company in the past? Did you streamline an administrative process? Include skills and experiences that will impress the employer.
For example:
Multi-faceted, efficient, and reliable administrative professional with 10+ years of experience supporting executives, sales, and managers to improve internal operations for small businesses.

Proficient in CRM applications and design programs. Diversified skill sets covering administrative support, client relations, writing, human resources and recruiting, account management, and project management. Excellent interpersonal, phone, and digital communication skills.
Remember – it communicates what you can bring to the table in the targeted role. It is a way to "sell yourself" to the employer.
For more tips on its benefits and how to write it refer to this article.
All in all, your summary or intro should show that you are interested in a long-term online CAREER, not just job hopping for any opportunity.
According to that, your resume should further incorporate the assignments that you completed throughout your courses, the certifications you gained, and also explain your new skill sets showing how you can be useful to an employer.
This is not a drill. Nor is it a joke.
In a world that is getting more and more competitive each day, having a ton of skills or decades of experience may NO longer be enough to get that job you want so easily.
While your qualifications may be stellar and your experience absolutely precious, you also have to consider the fact that there are other candidates with just the same amount, or probably even more skills and experience than you have.
Are you a Virtual Assistant ninja? Are you a rock star VA?
Well, not to burst your happy bubble, but there are hundreds, maybe even thousands of other "ninjas" and "rock stars" out there with their game faces on, ready to compete for that job.
So what makes you unique? What makes you stand out from the rest? What makes you the most deserving among all of the qualified candidates trying to get selected for the position?
It's really a matter of how you SELL yourself.
How can you convince an employer that you are exactly what he's looking for for the job?
You need to think of your resume as a marketing tool, and the resume summary section as your headline that conveys your key messages.
A well-written summary quickly conveys your track record of success. It gives concrete examples of how you have added value in your current or previous positions.
In short, it should immediately make the person reading it think, "I need to speak with this candidate."
Focus your summary on your core strengths and what you bring to the role, as well as your major achievements. Most importantly, convey why you are the answer to the hiring manager's pressing business need.
Think of your resume summary as your written elevator pitch. It occupies premium real estate on your resume, so make it shine—after all, it will communicate succinctly who you are and what you value.
A summary statement is the first thing potential employers see, and it can determine whether they decide to read any further. Read the article How to Write a Great Resume Summary Statement and learn how to make your summary stand out.
What's more, as a future online job expert, it's in your summary section where you want to begin the process of branding yourself a telecommuter. Read the full article to learn how to write a resume summary with real examples from job seekers who landed telecommuting job interviews.
Furthermore, you should start your resume with a profile or summary section that draws attention to your most relevant and impressive achievements accomplished while working from a remote location.
Then you should include points in your remote work experience section as well as in your cover letter and interview answers that look/sound something like this:
Customer Service Rep (Example)
Delivered technical support to approximately 50 customers per day; provided coverage for customers based in Central European and all U.S. time zones by working from a home-based office equipped with a phone bank, high-speed Internet connection, and CRM software.
Content Developer (Example)
Managed a stable of internal-external researchers, writers, web developers, and designers to build sales and marketing collateral, including bids and proposals, website and intranet content, and social media. This will show that not only can you work remotely, but that you can manage other remote workers.
Important Reminders
Though working at home will allow you to dress casually, take a break whenever you feel like it, play music that appeals, or grab a sandwich at any hour, you need to convince a prospective employer that your contributions to his or her business will be just as, if not more, valuable to them than if you were to arrive each day to the office at the conventional stroke of 9:00 a.m.
To check more tips on how to effectively showcase your remote work experience, refer to the full article.
You see why you need to rewrite that resume introduction right now and come up with one that is short but striking and memorable? Certainly!
So, write something up that will spark a potential employer's interest and make them want to know more about you. Write something that would make them want to hire you right away.
Then, later in your resume, you'll further elaborate on your expertise and point to the evidence that supports your introductory statement. More about the most important resume sections in the lessons to follow.
Nice. You know why you need this section and what information to include here. But you still need more precise guidelines about creating and phrasing it properly?
Don't know how or where to begin?
Don't worry. That is what this lecture is here for – to help freelancers like you learn how to write a Resume introduction that will get you a job.
More tips follow.