Copyright is a form of intellectual property, a legal concept that is granted to the creator of an original work to have exclusive rights of its use, distribution, and for the creator to receive compensation for their work.
This is intended to support and motivate artists, photographers and authors to continue creating artistic and valuable materials with their intellect.
By implementing copyright laws, the creator will be compensated or credited when someone else copies or use their intellectual work. It protects the rights and interests of the creator.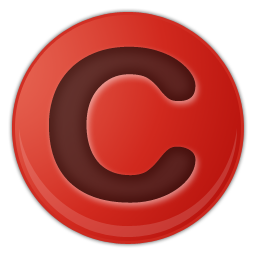 Why Is This Important To You?
Copyright is a very important thing to consider especially if you're a blogger, web developer, online store owner or anyone who publishes content online.
Sometimes, we are tempted to use lovely images from a Google image search or other blogs on the Internet. But with copyright law, we need to think twice. Using images from others is not only unfair, it might as well cost you more than you expect.
However, there are some images that we can use without payment from services such as in Flickr and Creative Commons. It is important to identify which images we can use for our blog posts so to not violate any copyright laws and to respect the rights of the creator as well.
Some people are sued just because they used a copyrighted image for their blogs or websites. This could happen to you. And you might not like the price that you have to pay. This too doesn't help in promoting your site.
How Does It Apply To Your Work?
In our line of work as Web Developers, Designers, Administrators and Content Producers we often wish to use photographs and images that have been created by other people. These images are usually found online in Google's search results, Flickr, blogs, photo libraries and many other places.
It is important that you understand copyright and licensing issues otherwise your activity may be illegal.
This is such an important issue, that you will permanently lose your employment with the company if you illegally use an image without following the licensing restriction outlined by the creator.
We will not tolerate illegal use of other's creative work; it is your responsibility as a professional Web Developer, Designer, Writer or Content Producer to understand these issues.
If you are in doubt as to whether an image is available for reuse, then do not use it. The creator always needs to clearly state on their website or in their photo account that the image is available for reuse.
What Is Creative Commons?
As such, permission to use an image is granted via a license. This is sometimes also referred to as a copyright agreement. A license will usually restrict the use of an image, according to the creator's wishes.
Creative Commons is a new licensing model that helps creators license their images for re-use. It builds upon traditional copyright practices to define possibilities that exist between the standard "all rights reserved" full copyright and public domain "no rights reserved".
A Creative Commons license lets the creator dictate how others may use their work.
The Creative Commons license allows the creator to keep their copyright over the image but allows others to copy and distribute their work provided credit is given and the image is only used on the conditions the creator specified.
For online work the creator can select a license that generates "Some Rights Reserved" or a "No Rights Reserved" button and this is linked to a statement of consent for their published work.
Creative Commons have created a series of icons and labels to show how an image may be used, must be attributed, or whether it is protected by a full copyright.
The creator will use the below icons to inform you how they will allow their content to be reused. Understanding the icons will help you to make the correct decision regarding copyright restrictions.
Refer back to the Creative Commons website for more information. Below is a summary of the icons and their meaning.
Set Of Conditions Applied To The Work

Attribution. Creator lets others copy, distribute, display, and perform their copyrighted work — and derivative works based upon it — but only if they give credit the way the creator requests.

Noncommercial. Creator lets others copy, distribute, display, and perform their work — and derivative works based upon it — but for noncommercial purposes only.

No Derivative Works. Creator lets others copy, distribute, display, and perform only verbatim copies of their work, not derivative works based upon it.

Share Alike. Creator allows others to distribute derivative works only under a license identical to the license that governs their work.
How It Should Be Attributed
Attribution (by)
This license lets others distribute, remix, tweak, and build upon the creators work, even commercially, as long as they credit the creator for the original creation. This is the most accommodating of licenses offered, in terms of what others can do with the creator's works licensed under Attribution.
Attribution Share Alike (by-sa)
This license lets others remix, tweak, and build upon the creator's work even for commercial reasons, as long as they credit the creator and license their new creations under the identical terms. All new works based on the creator's will carry the same license, so any derivatives will also allow commercial use.
Attribution No Derivatives (by-nd)
This license allows for redistribution, commercial and non-commercial, as long as it is passed along unchanged and in whole, with credit to the creator.
Attribution Non-commercial (by-nc)
This license lets others remix, tweak, and build upon the creator's work non-commercially, and although their new works must also acknowledge the creator and be non-commercial, they don't have to license their derivative works on the same terms.
Attribution Non-commercial Share Alike (by-nc-sa)
This license lets others remix, tweak, and build upon the creator's work non-commercially, as long as they credit the creator and license their new creations under the identical terms. Others can download and redistribute the creator's work just like the by-nc-nd license, but they can also translate, make remixes, and produce new stories based on the work. All new work based on the creator's will carry the same license, so any derivatives will also be non-commercial in nature.
Attribution Non-commercial No Derivatives (by-nc-nd)
This license is the most restrictive of our six main licenses, allowing redistribution. This license is often called the "free advertising" license because it allows others to download the creator's works and share them with others as long as they mention the creator and link back to the creator, but they can't change them in any way or use them commercially.
Learn From Others Before You Get Stung
One interesting case of copyright infringement is the case of Kari DePhillips.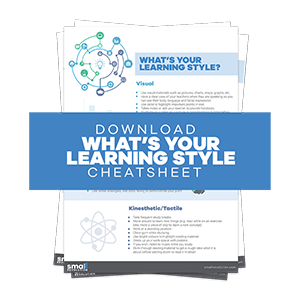 Kari DePhillips is a co-founder of "The Content Factory" who was sued for $8000 for copyright infringement penalties because one of the blog post to a client's site has an image of Nebraska taken from a copyrighted source by someone else.
Even though the image was not an extraordinary artistic photo and the photographer was not even famous, since it is protected by copyright, they were financially liable for posting the copyrighted image.
Fortunately, they were able negotiate a settlement, with the help of a lawyer, and paid only $3000 instead of the original $8000. But it is still a big amount of money to give away.
It's a lesson they've learned the hard way because they were not familiar with copyright infringement laws and they failed to check if it was a copyrighted image.
Read the whole story "The $8,000 Mistake That All Bloggers Should Beware".
Nowadays, more people are lured with using movies, software and even photos from the Internet.
This leads to piracy which is a serious problem and has a great impact on creative artists, photographers and authors.
However, there is also greater awareness and actions taking place in order to stop the increase of copyright infringement cases.
A detailed update on Copyright infringement can be found here Copyright Infringement Statistics from http://a1-trust.info/.
Where Can You Get Creative Commons Images?
There are safe places where you can get attractive images for your blog posts. You can get images either from Flickr or Creative Commons.
Flickr has images that are available for re-use provided that they are given proper attribution.
Search for an image.
Then choose Advanced search and select the Creative Commons option from the end of the page.
And then click on the Interesting filter. This finds the best images that have Creative Commons licenses.
This is a useful process to use with content producers as it 'guarantees' that you won't get sued for copyright infringement and you get to find nice images.
Creative Commons has a database of available images. It is not a search engine but gives an access to search services.
Select which site to use like Flickr or Fotopedia, then enter your search query.
It will then display the image results.
Make sure to check the license information before using the images. These are found when you click the Info button at the bottom right side of the screen.
To learn a step-by-step details on how to find good images, you may refer to How To Find & Save Good Images
Software That Tracks Stolen Images
Because of the cases of copyright infringement, new software have been developed to easily track stolen images to protect the rights and ownership of online materials especially images. Sooner or later, all illegally acquired images will be tracked and sued.
TinEye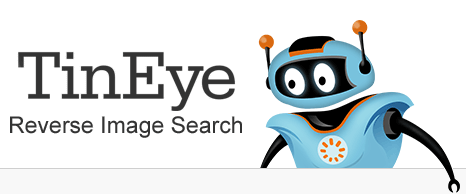 TinEye is an image search engine. Images can be submitted to TinEye and find out information about it like where it came from, how it is being used and modification. It uses image identification technology and not just text.
It can find exact or edited copies of submitted images. In the future, they are adding a paid feature which will allow owners to upload images and have TinEye check for matches on a regular basis.
The owner will be notified with updates when a match is found.
Digimarc® for Images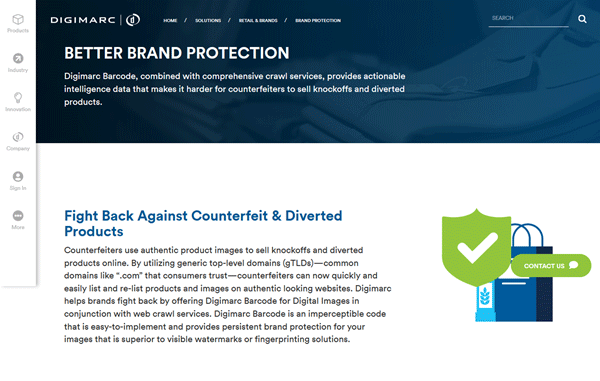 Digimarc® for Images is an application that allows you to embed digital watermarks that are hardly noticeable into images to state ownership and other relevant image information. It will be able to trace the image across the Internet.
It offers services for professionals, small business and enterprises.
Stipple
Stipple saves image metadata permanently. Sometimes, when content information is stripped from the image, it lost ownership information and owners will not be given credit for this work. This is where Stipple is useful.
Once images are uploaded to Stipple, the image content, brand information and identity are all maintained, this will give the owner all credits and acknowledgement he deserves.
An attached ownership information will be attached permanently to the material so it can easily be tracked even anywhere on the Internet.
It also gives an easy way to track down the owner to ask permission or pay for the use of the image if necessary.
Implementing Copyright Guides
As content and information sharing expands on the Internet each day, Copyright is becoming an increasingly important issue. And to all people who publish materials online, this is something you cannot simply ignore.
Creators of original works are getting increasingly aware and aggressive with their rights and ownership.
It is very important that you and your team are vigilant on using contents that is under copyright restrictions so not to get caught and sued especially now that there are new software available to track online materials.
Implementing copyright rules and guidelines in your Knowledge Base and making sure that your team has good understanding of this will reduce your risk of being sued by aggrieved content producers.
Photo by peoplecreations / CC BY