The aim of this guide is to help store owners understand and set up on-page SEO elements while keeping those elements user and crawler friendly.
On-page SEO has always been a key element for ranking high on search engines. Even though some of its elements are using importance in terms of ranking, it's still very important to have those elements set up.
Good on-page SEO can help you rank higher on Google as you increase crawler's understanding of your site, and more importantly, increase users' understanding of your site. This often results in increase clicks through rates from SERP (search engine result pages).
Many shopping carts have built-in on-page SEO elements form or you can install an add-on of some kind. This guide will not explain how to do this for each cart but it will help you understand what to do once you are looking at those options.
Store owners often make mistakes when choosing which keywords they are going to optimize for. They are only concerned about popularity of keywords but are not thinking about the real value.
If keywords are leading to purchases, sign-ups, newsletter opt-ins, pdf downloads, etc., then those are valuable keywords. Popular keywords that give you traffic without desired actions are just that, popular keywords.
Your keyword choice should be revisited from time to time. Value of keywords will change over time as a result of the change in market supply and demand.
Also, you will track keywords using business analytic tools and your focus will shift as a result of this back-end data.
Even though on-page SEO's aim and purpose seems very logical, there is a lot of room for mistakes. "SEO experts" are still trying to con search engine crawlers and they are having less and less success with it, as search engines are getting excellent at recognizing manipulative behavior.
The most often mistake is keyword stuffing. Do not stuff keywords in any of your on-page elements. Text should be as natural as possible, meaning you are writing for humans, not crawlers.
Now, let's dive in at each element of our on-page SEO efforts.
Step 1: Make Sure The Page Title Contains Desired Keywords
Arguably the most important on-page SEO element, according to Shaun Anderson's article about title tag.
The reason for its importance is the frequency it shows in search snippets on search engine result pages. It gives a name to your window title bar and some experts say that Google still values this element very highly.

It's hard to say exactly how long your page title should be. It was around 65 characters before Google's recent change of font. Now experts suggest keeping it around 55 characters. If your title is too long, it will get cut off inside the search result snippet.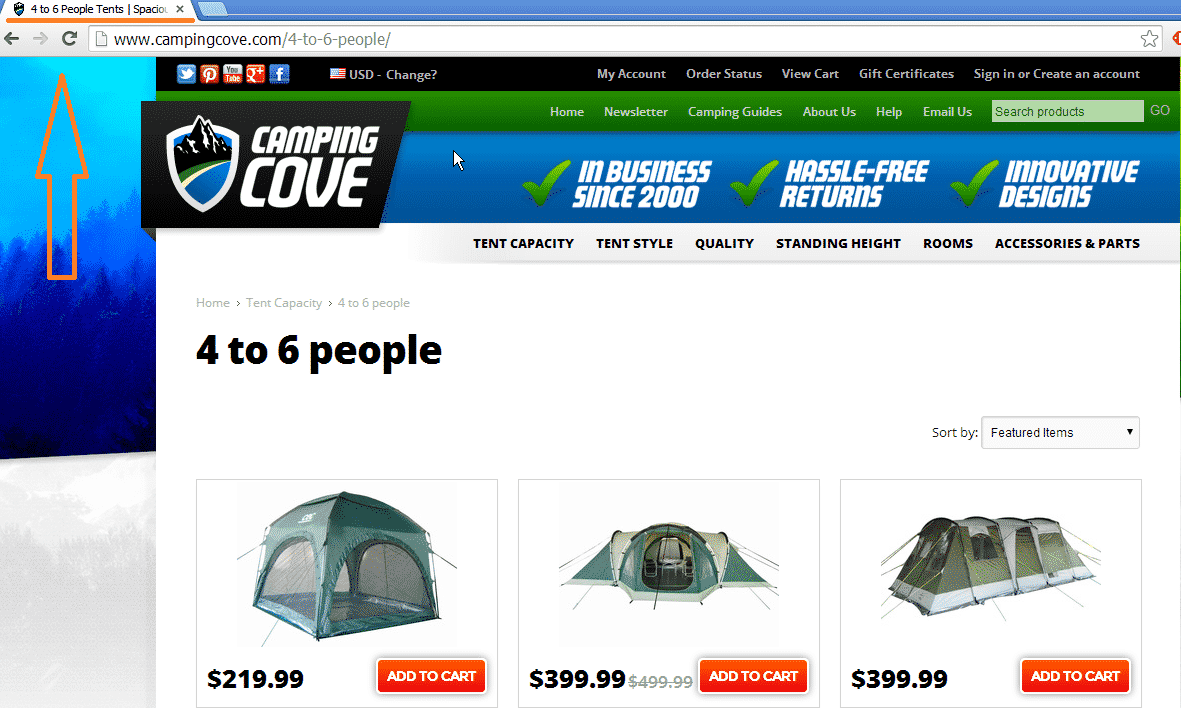 Try to keep your desired keywords as close to the beginning of the title as possible. Also, your brand name should go at the end. Only if you have a well-recognized brand that people often search for, you should consider putting it sooner. Remember to keep it as natural as possible.

If you currently have a sale, promotion, discount or just a very competitive price, try putting that information inside the page title. That should differentiate you from others in search result snippet and get you higher click through rate.
Never have 2 or more pages with the same title. Always be unique. Having more than one page with the same title can decrease your rank and it can mean that you have a problem with your website structure.
Step 2: Make Sure Headings Contain Desired Keywords
Heading tags on web pages are used just like in any other content rich medium. We use them to divide the whole text into logical parts. They also provide information on what can reader and/or crawler expect from following text.
HTML allows use of H1-H6 tags. H1 is the highest in the hierarchy and you should only have one on the page. Tags H2-H6 can be used as many as it's needed. You don't have to use all tags in every page. Just divide your content into logical chunks with the use of these tags.
H1 should always contain your desired keyword as Google also finds H1 as the most important of all heading tags. Be careful when using keywords on other heading tags as well. You don't want to do keyword stuffing. Be natural.
Don't skip steps in headings hierarchy. Your H2 heading should be used as subheadings one level below H1. Use H3 one level below H2, and so on.
Keep in mind that Google will sometimes use your headings as the title in your search results snippet if they think it is more relevant to user's search query.
Step 3: Make Sure Paragraph Copy Contains Desired Keywords
It is understandable that your desired keywords will show up in your text. Make sure they are in your first paragraph.
Communicate to readers what to expect from the rest of your article. As long as your keep your copy natural you shouldn't be in danger of it being perceived as keyword stuffed.
Step 4: Make Sure Product Descriptions Contain Desired Keywords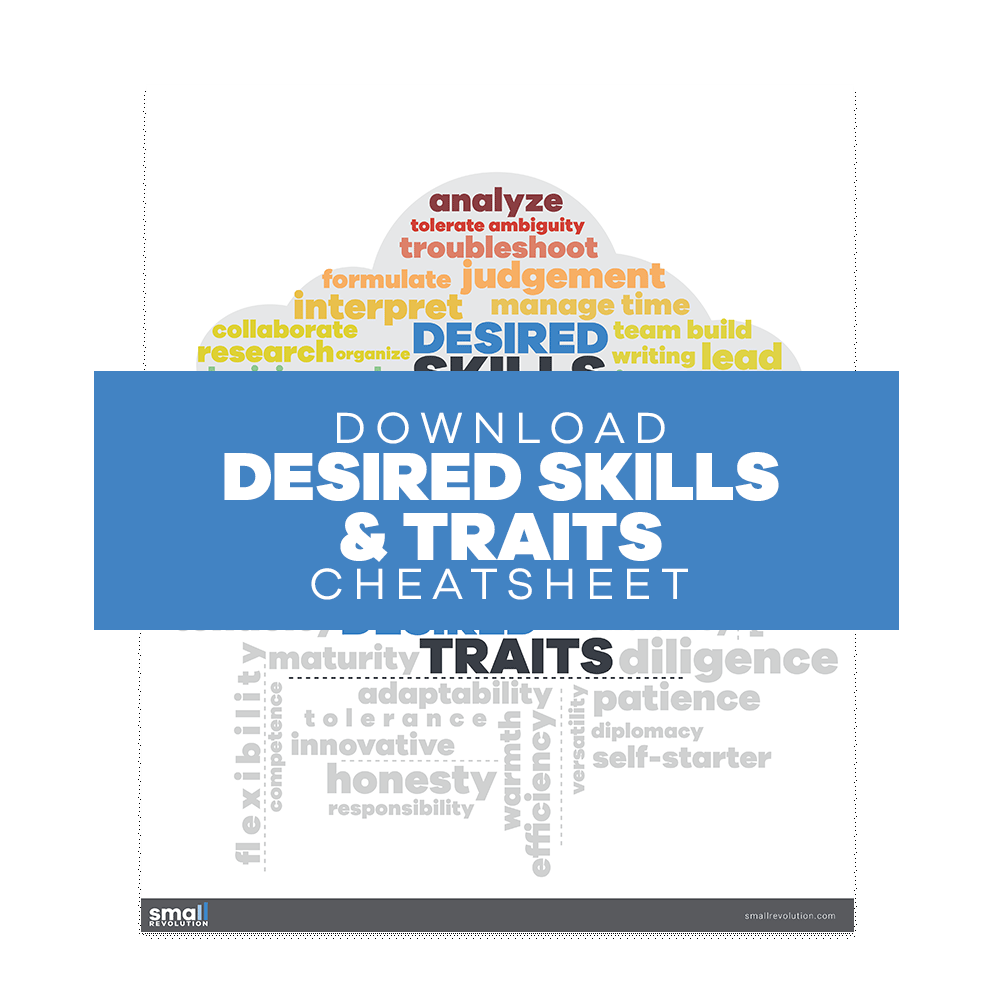 Copying manufacturer's description is the most often mistake. If you do this for all or a lot of your products, your web store would be full of duplicated content.
Your probably know by now that Google doesn't like duplicated content and will decrease your ranking.
If you want to use manufacturer's description, make sure you add your unique content.
Keep your text natural. Tell a story if you find it appropriate.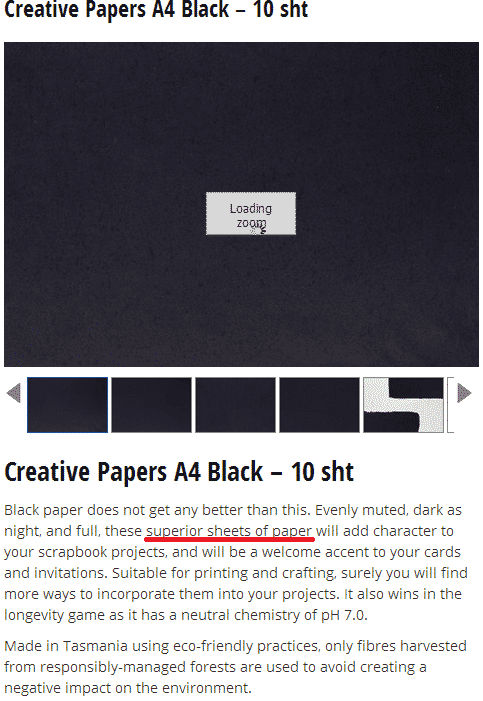 Step 5: Make Sure Product Tags Contain Desired Keywords
Almost all popular shopping carts have an option to tag your products. This is a feature that you should use when thinking about SEO. Tag your products with desired keywords, as well as with other descriptive keywords if you allow filtering by color, weight, shape, etc.
Sometimes it's a good idea to let your users tag products. You can find more variation that you didn't think of yourself.
This gives you an opportunity to focus your SEO efforts to some of them and rank higher down the road.
Step 6: Make Sure Image File Names Contain Desired Keywords
Robots crawl not only text, but keywords in your image file names also. Using your keywords in your file names will help crawlers determine what your files represent and will help you in file organization.
Use only hyphens, dashes or underscores for word separation. We recommend using dashes and hyphens most of the time. Google sees (-) as the word separator and (_) as the word joiner.
So, file-name reads as "file name", and file_name reads as "filename".
Don't use stop words as crawlers still have problems classifying those as stop words. Your ranking can decrease because of it. Keep it simple and don't ever duplicate your file names.

Step 7: Make Sure Image Alt Attributes Contain Desired Keywords
Alt attribute is the text alternative to images when browser can't render them. In that case it will be shown instead of an image. Screen readers will read this text to visually impaired people.
More importantly, crawlers cannot see images so they rely on alt attribute to know what's on specific image and to rank that image on image search.
Rules for describing images are almost the same as for image file names. Use plain language and don't stuff keywords. You are free to use model or serial numbers in your product images.
Don't use alt attribute for images that are there only for decorative purposes. Also, as with other on-page SEO elements, don't duplicate alt text.
Step 8: Make Sure Meta Description Contains Desired Keywords
Meta description describes to crawler what your page is about. This text is mostly show in search result snippets so it has a huge value in regard to user experience.
In addition to page title, searchers usually read the page description. Sometimes, Google will show other information in search snippet.

As with page title, try putting your desired keywords as close to the beginning as possible. Sometimes your description gets cut off and you can lose your keywords there. Try writing a sales pitch. That way you will now do keyword stuffing and writing for robots in general.
Every page should have unique meta description.
Step 9: Make Sure URL's Contain Desired Keywords
Keep your URL below 6 words in its last part. Use your keywords but make sure it sound natural. URL like that should communicate to both users and crawlers.

Use hyphens between words, not underscores. Most carts have an option to create URLs like that automatically. However, you should review every URL before publishing it as there are chances to improve it sometimes.

Following those steps should make your store optimized on the on-page SEO side of the coin. They are really not that complicated as there are not many rules you have to follow. Just be natural, unique, keep good structure and be consistent.
Final checklist
To give you a short summary of everything we explained in this guide, here is a short checklist to put everything in perspective:
Make sure the page title contains desired keywords
Make sure headings contain desired keywords
Make sure paragraph copy contains desired keywords
Make sure product descriptions contain desired keywords
Make sure product tags contain desired keywords
Make sure image file names contain desired keywords
Make sure image alt attributes contain desired keywords
Make sure meta description contains desired keywords
Make sure URLs contain desired keywords
You need this how-to guide to understand the meaning and importance of each on-page SEO element and to start implementing your SEO strategy to those elements. This can improve your ranking, user experience and general satisfaction of your customers.
Photo by Freepik / CC BY