In the previous lesson, we talked about standard greetings and that first personal line in a live chat conversation between a CSR and a customer.
Now, we're going to discuss the full live chat scripts that can enable you as a CSR to provide the customers with efficient service.
The word 'script' can strike fear into the hearts of agents and managers alike. Nobody wants chat agents to sound robotic or to take away their freedom to express their personality and demonstrate their expertise.
However, it's important that CSRs can speak appropriately to customers, providing an experience that's cohesive and consistent no matter who in a company the customer is speaking to – and effective call center and live chat scripts can help you to do that.
By reading the full Hubspot's article The Do's and Don'ts of Positive Scripting for Customer Service you can dive in a little deeper to uncover what positive scripting really is, whether or not it works, and what to make of it.
Here's a part of it…
Scripted.
For many, the word alone drums up memories of cheap "reality" television or empty political promises. And in a customer service or customer success context, the sentiment is similar.
Scripting – or in this case, positive scripting – is a controversial practice in the customer experience space. Some argue that it brings a level of consistency to the interaction, while others think it leaves a bad taste in customers' mouths.
After briefly taking all the positive and negative sides of customer service scripts into consideration, you can focus on their advantages and learn how they can help you as a CSR to-be provide customers with more efficient and better-quality service.
Ready? Grasp all the knowledge you can!
How Can Scripts Be Helpful?
After working as a CSR i.e. a live chat agent in an online store for just a couple of weeks, you'd soon probably get sick of answering the exact same question hundreds of times, wouldn't you?
Over time you'll learn that customers ask the same questions. It's an undeniable fact.
For instance, they repeatedly ask "How much does it cost to post your product to my postcode?" even if it's clearly stated in front of them on the store website.
How to keep your sanity in such a situation, then?
No worries! The solution is quite simple.
Have a handy list of canned responses opened in a Word document or in your knowledge base (KB) that you can copy and paste or edit slightly when needed.
Avoiding repetition in this way will save A LOT of your time and energy.
Also, this approach will help you fix your grammar mistakes, spelling errors or punctuation. As a result, you'll feel more confident communicating with foreign customers in a foreign language. Isn't it amazing?
What's more, it becomes much easier to handle multiple chat windows if you have a script.
Of course, customers don't just patently line up and wait in a queue for you to resolve their issues. No one loves waiting in a queue, right?
If you've got a script it means you can kick off a conversation pretty quickly. This way, you'll provide the customers with more efficient service because they will get your attention as quickly as possible.
At the same time, customers are NOT the only ones who will be satisfied. You'll be able to avoid typing the same responses over and over again and save your nerves and time.
Some live chat tools offer a really cool feature of creating those shortcuts.
Let's take a peek at one such example.

As you can see from the screenshot above, a CSR has created the shortcut "account number".
It means that whenever they type that particular phrase, the following full message will appear in their live chat conversation: "Do you have your account number handy?" This is how the customers will see the message.
Next, imagine having to type this every time you need a customer's contact details in a similar situation:
May I, please, have your contact details and I will have the best person at our local branch get in touch with you about the pricing and all the other information you require?"
Luckily, this CSR can only type the shortcut "contact info" and the customer gets the full message instead. How convenient it is!
Shortcuts automatically turn a few characters into a complete sentence.
Here's a video showing how to create shortcuts in Zendesk Chat.
Another video demonstrating how to create and use canned messages (macros) in practice in LiveAgent tool further proves it's a real no-brainer.
Userlike's article The Best Canned Responses for Business and Support provides some tools, tips and live chat canned responses best practices.
Here are a few examples of canned responses that can boost your chat skills.
Welcome. "Hi there, how can I help you? :)" Whenever a web visitor starts a chat, you'll want to welcome them with warmth and enthusiasm.
Pause. "I'm checking something, one moment, please." Sometimes you need to look something up, or you simply have too many chats running and need some breathing space. Without feedback, your customer might think you're ignoring him, or have lost connection. Use this macro to inspire patience.
Misunderstanding. "I'm afraid I don't understand completely." This happens a lot, so it makes sense to have this macro in your arsenal. Always follow up, however, with as best of an indication of what exactly you don't understand.
Bye. "You're welcome, have a nice day!" Just like every chat needs a warm start, it needs a warm ending.
FAQs. It makes sense to include FAQs as chat macros, and, reversely, to expand your FAQ section based on your chat interactions. The macros will have to be rephrased into a chat format, of course.
Obviously, live chat support often means handling multiple web visitors at the same time. For operators, this can lead to an overwhelming amount of typing and shifting focus, resulting in slow response time and vague answers.
Userlike offers various features to increase chat efficiency and prevent bad service. Follow the link to their tutorial and find out about various ways you can enhance your live chat service quality.
Additionally, refer the following sources to learn more about canned responses (and scripts):
A short video tutorial on how to use canned responses in LiveChat app:
According to an excellent article, The Process and the Script in Customer Service: Should You Always Hold on to Them?, Canned responses are ready-made for questions that happen regularly, so reps don't have to write them over and over again.
It's a really nice feature that helps live chat operators become more efficient and effective. But, like with many features that make our lives easier, we need to use them wisely.
Since we know that customers can sense unnatural approach to providing service and that they want to be treated personally, you need to create canned responses reasonably and use them for standard questions.
For example: "How long do I have to wait for shipment?" Your answer can be: "The typical time of waiting for a package is 3-5 business day."
Although, when a customer comes to you with a complex issue and asks: "Hi, I ordered a package then I changed my order after one day and now I don't know when the package is supposed to get here."
Instead of answering with a canned response above that "The typical time of waiting…," you can dig a little and try to come up with a solution.
Ok, let me investigate this. You ordered your package 4 days ago, it's supposed to be at your house by tomorrow, but let me check where your package is at the moment."
Remember – customers expect natural and honest conversations. They want to feel that the person on the other side of the computer cares about their request and they're treated as individuals, not like many other people before them.
Thus, the scripts should be considered more just like guidelines instead of the strict rules to stick to (unless your employer requires differently).
(Note: Make sure you read the full Live Chat blog article linked above.)
Here's a helpful article on How to Give Your Live Chat Support a Personal Touch worth your attention.
Now, take a look at what's written about the benefits of using scripts in another article – How to Write the Best Customer Service Script.
Customer service scripts are basically pre-written conversations that personnel follow when interacting with potential customers. These prepared conversations help to keep employees focused on engaging customers and also to reduce the potential for communication errors.
Scripts are especially helpful for new employees who are struggling to retain an expansive amount of information. A script will help the employee provide only the most up to date and correct information to customers. It also ensures that the staff will ask key questions.
In a nutshell, customer service scripts serve to facilitate customer interactions. They allow employees to pursue sales opportunities, help customers with complaints and explain the business's goods and services.
When an employee is empowered with a comprehensive customer service script, he'll feel as though no customer interaction has the potential to end on a bad note. He'll have a number of pre-planned statements and questions that will steer the conversation to a direction that benefits both the business and the customer.
Additionally, you might want to take a glance at these articles on pros and cons of customer service scripts in general:
You see how helpful pre-canned scripts can be when used properly? These time-savers allow you to get a conversation going much quicker.
Thus, don't hesitate to use canned responses and to build a knowledge base for your future CSR role. It's always a wise move. Just remember the basics:
Now, let's explore a bit how a live chat tool can be extended in terms of a KB, shall we?
Helpful Ticket System and Knowledge Base (KB)
Some of the live chat tools like Zopim connect in with a knowledge base and/or ticket system like Zendesk. It means that all that knowledge (Q&A) gets accumulated into one"source of truth", which is then searchable.
Once you know what your common questions are and have decided on the best answers, build a knowledge base you can pull information from and direct customers toward.
Source: 3 Live Chat Mistakes You're Probably Making
A robust knowledge base will enable your customers to find answers for themselves without ever needing to reach out to an agent for 1-1 support. This can help you scale and provide you the time you need to provide great 1-1 experience when they are needed.
Source: 5 benefits of turning know-how into knowledge
As stated in the article 5 best practices for designing a knowledge base, the best knowledge bases are intuitive, accessible, and simple.
So, let's give you a quick overview and a feel for how a live chat can be extended in this way.
For instance, Zoho SalesIQ is a live chat tool that can be integrated with Zendesk. Here's a video from Zoho SalesIQ showing how to aid CSRs with canned responses and let visitors peek into your knowledge base from their chat windows with Articles.
Note: Make sure you follow ALL the suggested links here and learn more.
Self-service is the fastest and most cost-effective way to customer support.
Zendesk studies of customer feedback tell us that more and more customers prefer self-service over contacting a support agent, which is what their infographic illustrates. A whopping 91% say they would use a knowledge base if it met their needs.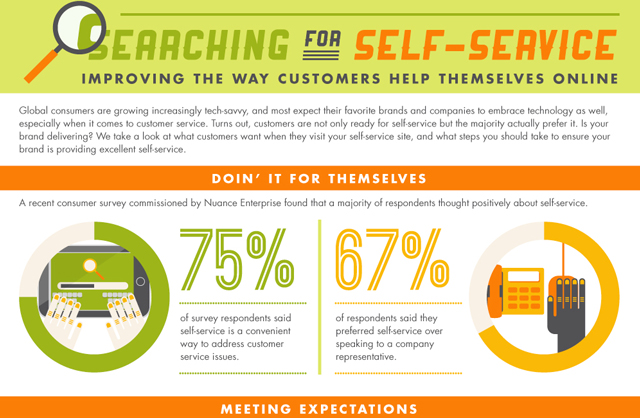 That's why it's critical for you to be familiar with these features.
Here are some resources on the ticket system and knowledge base to check and learn from:
And here are plenty of valuable and informative Zendesk lessons that teach you all the basics of the tickets and KB.
Zendesk Lesson 1: From support requests to tickets – Make sure you go through all 6 pages i.e. subsections (by clicking the NEXT button):
Try it yourself: Create a ticket now
Anatomy of a ticket
Try it yourself: Assigning a ticket to yourself
The ticket life cycle
A quick tour of the Zendesk Support agent interface (video)
Zendesk Lesson 2: Organising tickets and users – Mainly for account owners i.e. employers and admins, but you could read all 8 subsections/pages if you want to acquire more in-depth knowledge on the topic (also by clicking the NEXT button).
Zendesk Lesson 3: Solving tickets – Focuses on how agents solve tickets, so check out all 7 subsections:
Ticket update notifications to the customer
Ticket type and priority
Responding to recurring questions
Try it yourself: Creating and applying a macro
Reviewing a ticket's history
Sharing tickets with colleagues and other Zendesk instances
Zendesk Lesson 4: Helping customers help themselves – Teaches you how you can cut down on the number of tickets in your support queue (10 subsections listed below and the magic NEXT button).
Zendesk Agent Guide is a real treasure box for live chat agents using this tool. You can learn a lot about managing your tickets, working with tickets created from chats and much more from it.
Zendesk also offers a series of free Quick How-To Videos for agents if you register.
All in all, you can learn the ropes of the knowledge base and ticketing system necessary for your future work from this live chat leader.
A lot to read? Feeling overwhelmed? Perhaps sick and tired of it all? Want to quit?
Come on, it's NOT that difficult!
Nobody said it would be a piece of cake. You want to jump-start a prosperous online career, right?
That's why you're here. And you're on the right path to success. So, don't you even think of quitting!
No one expects that you read and memorize ALL the content we linked to in this or any other lesson.
Our goal is to equip you with enough high-quality tools, skills and information for the best possible start. How much knowledge you'll acquire at a certain point is totally up to you.
Don't forget that you have a lifetime access to all the content here. Super convenient, right?
That's exactly why you do NOT need to learn absolutely everything right now.
We just want to give you the overview of the topic and direct you towards the relevant sources which will also serve for your future reference once you start working. So, take it easy. OK?
Nice.
You've created an FAQ, KB or tutorials to streamline your communication so customers can help themselves without needing to wait for you to respond as stated in the article Here Are 10 Script Templates for Tricky Customer Service Scenarios.
Not everyone is going to notice or use your support materials, however.
But you don't want to let the hard work you put into creating these materials go to waste. So it's totally fine to point customers towards an FAQ, your KB article or tutorial. You just don't want to sound rude or dismissive in doing so.
But what exactly to say when pointing customers to an existing FAQ or tutorial without sounding dismissive?
Here's what you could say:
Thanks for getting in touch! I actually created an [FAQ/tutorial] for the exact issue you describe. I think you'll find it very useful. You can find the [FAQ/tutorial] here: [link]. If this doesn't help resolve your issue, however, please contact me again and I'll be happy to help."
To find out what to say in nine more different challenging customer service scenarios, please, refer to the article linked above.
Another helpful article worth checking is Customer Service Scripts: Use these to handle any problems smoothly. It's written by the same author, Rachel Rofé, and contains scripts to use in the following situations:
When a customer receives the wrong item
When an item arrives damaged
When an item hasn't arrived yet, and
When a customer just isn't satisfied
Although the ideas in this article have been presented as email templates, they can be used in live chat customer support with very few adjustments.
Don't you find them helpful?
Also, this brings us to another topic – scripts in typical live chat conversations and what they look like. So, let's move on.
Typical vs Outstanding Live Chat Conversations
Since you probably have no prior experience working as a CSR, it would be super helpful for you to take a closer look at some examples of typical live chat conversations and customer service scripts.
By analyzing these examples, you'll be able to become familiar with general expectations and standards.
Of course, we're going to show you a few unique and outstanding live chat conversations just to show you the difference between a standard service and the one that wows every customer.
So, let's start with what a typical conversation between a customer and a CSR looks like.
Write Better Chat to Customers by E-WRITE is an excellent collection of real live chat conversation examples accompanied by comments on what's good, what to improve and how.
The blog article Using Scripts For Live Chat Customer Service contains 12 customer service scenarios and suggested scripts for CSRs to use.
Check out these slides to learn some example sentences you can use in different situations such as:
Starting a live chat
Requesting more information from the customer
Admitting you are wrong
Saying "No" to the customer
Handling angry customers and the like
40+ Phrases to Create Positive Scripting for Customer Service is a blog post which contains ready-to-use examples of positive phrases to use with customer service, that will make your life easier and your customers' lives happier.
Make sure you thoroughly read it and learn from these great examples!
Here are some more examples of Positive Scripting for Customer Service which can help to enhance the customer experience:
Don't hesitate to follow the link and find out more. Although the article's meant for call centre agents, the content and examples are relevant for live chat agents, as well.
Also, here's another article offering plenty of pre-scripted answers to ensure consistent customer service. Although Olyvia's article addresses online business owners, the content is perfectly suitable for CSRs too.
On the other hand, This Man Had Such A Bad Experience With Amazon Customer Support He Posted The Entire Conversation Online is an example of a terrible live chat support. Go ahead, take a peek and learn what NOT to do with canned responses in live chat.
OK, you've realized what typical live chat conversations with customers usually look like. Now, let's see some outstanding examples of live chat customer support.
You may want to have some fun going through these 9 Brilliant (and Hilarious) Customer Service Examples, paying special attention to the last example of a unique live chat conversation. Isn't it marvelous?
Want more fun?
Take a look at this amazing Amazon live chat customer support.
As noticed in This Is Wow Customer Service! Nice Job Thor! the rep recognized right away that this was a customer who might have a sense of humor, then leveraged it to an outstanding outcome.
This is what customer service is all about – connecting with each customer as an individual, having compassion and building a relationship.
Sure, any rep could have responded to the inquiry and satisfied a customer with a one-day delivery freebie. But Thor took the opportunity to turn it into a memorable experience.
Now, take a look at one example of how Netflix is aiming to do something different with its customer service.
Find out about another similar example and The Secret Magic Behind Netflix Customer Service by following this link if you please.
Furthermore, you might want to take a peek at a few more examples demonstrating the Amazon employees' impeccable sense of humor and their optimistic attitude while handling all the issues and queries in an upbeat manner.
Then, this CSR nailed it by perfectly mirroring the customer's tone of voice and tailoring the message to the individual customer.
It all basically boils down to the takeaway from A Tale of Two Chat Scripts, doesn't it?
You see the difference between an average and a fantastic live chat customer support?
It's mostly up to you to find your way and style. Looking forward to seeing you as an amazing CSR in the time to come!
In addition, there's another fantastic book on the topic by Renée Evenson – Powerful Phrases for Effective Customer Service.
Just in case you're eager to learn and love reading, here's another one from the same expert – Customer service training 101. Enjoy yourself!
In the end, no matter which channel you use to provide customer support, this is How to Talk to Your Customers thoughtfully and successfully.
Before summarizing your learnings, let us just remind you to use the scripts wisely and moderately. Act like a human and be honest and professional. Remember – You Can't Script Sincerity in Customer Support.
In Summary
As you've realized so far, customer service scripts and canned responses have both particular pros and cons. That's why you should use them wisely.
Do NOT strictly and blindly stick to all the scripts and canned responses in every single situation. The key to providing your customers with outstanding customer service lies in finding the right balance between using the scripts and improvising. That's what you should strive for.
Also, make the chat conversational so that your customers know they're chatting with a real human being. Feel their tone of voice and reciprocate when appropriate. (Remember our 3 lessons on the tone and voice? Feel free to get back to them if necessary.)
In a nutshell, scripts, canned responses and/or building a KB can help you to:
Kick off a conversation quickly
Reduce customers' waiting time
Easily handle multiple chat windows simultaneously and much more
That's what can make your customer service more efficient, so don't hesitate to take advantage of these features. Just don't overuse or abuse them and you're on the right path.
Time to answer the quiz questions and shine. Take pride in your knowledge!
Frequently Asked Questions
1. Predefined, canned or saved responses can help a CSR to quickly answer the most frequent questions customers ask, but you should use them carefully and always tend to personalize them.Is this true and why (not)?
a. That's not true. It's enough to create those canned responses and shortcuts once and you can use them anytime later when you need them just as they are with no further adjustments
b. It's true. When creating canned responses, make sure you use friendly language. If you misuse this feature, your conversation will sound unfriendly and your customers will think they are talking to a bot rather than to a human operator. That's why it's always advisable to personalize canned messages and avoid sounding robotic
2. If the created shortcut is "Hi", which of the following full canned messages could you expect to see displayed when you use this shortcut?
a. "Goodbye, have a nice day!"
b. "I'm afraid I don't understand completely what you're saying. Could you give me more details about the issue, please?"
c. "Hi there, how can I help you?
d. "Please, give me a moment to check the information for you."
3. What are chat macros?
a. Long, boring live chat conversations with annoying customers
b. Big and extremely difficult chat tasks every newbie CSR has to deal with in the first few months
c. Short key combinations that trigger chat messages of any length. Once the macros are put in place, a simple click on a macro list or Chat Panel shortcut automatically expands and sends a predefined message
4. Chat macros can be sent immediately and directly to the website visitor or used as templates to adjust in the input field before sending out.
a. False. Once you set up a macro/shortcut, you cannot later change it
b. True. What's more, you should always tend to customize and personalize your chat messages even when using canned responses
5. The shortcut "questions" would be the best suitable for which one of the following canned responses?
a. "Could you give me your contact email address?"
b. "Thanks for chatting with us. Goodbye!"
c. "Thank you for reaching out!"
d. "Do you have any other questions I can help you with?"
e. "Is there anything else I can do for you?"
6. "You can return any item to us within 30 days of receiving your order. Just make sure the item is in its original condition with packaging and we will gladly exchange it or issue a refund."The most suitable shortcut for the above canned response would be:
a. Returns
b. Goodbye
c. Misunderstanding
d. Contact
e. Quote
f. Pause
7. "I'm sorry for the delay on my part. I am pulling up your account details. Please allow me another minute. I'll be back with you right away."What is the CSR indicating to the customer by sending the above live chat message?
a. Informing the customer that they've contacted the wrong chat
b. Wrapping up the conversation
c. Acknowledging the customer's feelings
d. Asking the customer for more information to verify that they understand the problem
e. Apologizing for the delayed reply and respectfully treating the customer by letting them know that the agent is there working out the solution to the problem and not ignoring the customer
8. According to a Zendesk lesson, solving a ticket typically involves:
a. Telling the customer that you received their Zendesk Support request
b. Troubleshooting a problem with the customer
c. Troubleshooting a problem with another agent
d. Reviewing the history of a ticket
e. Solving recurring problems
f. Any or all of the above tasks
9. The knowledge base is where users look for the official content from an organization. It can provide.
a. FAQs
b. Tutorials
c. How-to articles
d. Processes and procedures
e. Reference documentation
f. All of the above
10. How should you respond when a customer requires to chat with another CSR who is not available at that moment?
a. "I'm sorry. [CSR's name] is unavailable at the moment. I'll be happy to help you!"
b. "[CSR's name] is at lunch right now (or give any other reason why your colleague cannot help the customer). Perhaps you should try to reach him/her later."
11. Using the customer's first name in a live chat conversation.
a. Should be avoided unless you've asked for their permission first
b. Is only advisable when a customer is angry or aggressive
c. Is highly advisable because it helps you to create a closer relation to the customer, but be careful not to overuse it
12. "I'm sorry, we cannot lower the price for this item any further, but we have a similar product which is priced cheaper because it doesn't have the built-in [feature]. Would you be interested to take a look at it?"With this message, the CSR is:
a. Transferring the customer to another agent
b. Starting a chat
c. Admitting their own fault
d. Skillfully saying "No" to the customer