The aim of this guide is to help you to properly create a sitemap for videos on your eCommerce store. This enables Google to index your videos and send traffic directly to your site.
Creating videos for your eCommerce store is just one way to help out and encourage customers to purchase from you. For example, if you have a new product that you'd like to introduce, you can use video instead of static images which you just paste within a specific page.
Any eCommerce store owner will benefit from using video not just push products forward, but to also provide extra information to customers and prospects. You can store videos on top video platforms such as YouTube and Vimeo, among others.
If you are already using videos on your e-store, it is essential to create a video sitemap. A video sitemap is a document that you submit to Google, so it can properly index the videos on your site.
For example, you've created a product introductory video, uploaded it on YouTube and then embedded it on one of your eCommerce store's blog posts. Without a video sitemap, this video won't be indexed by Google as part of your website.
You'd want Google to be able to index your own videos on your site and send traffic to them directly. Without a video sitemap, Google will only direct the traffic back to the video platforms where your videos are stored.
Step 1: Check And Make Sure You Have An Existing Google Webmasters Tools
If you haven't used Google Webmasters Tools, you need to create an account ASAP. Then, add your eCommerce site so you'll be able to submit sitemaps.
Step 2: Decide On The Method To Use For Generating Your Video Sitemap
There are three ways to create a video sitemap. One is to use a plugin (free or paid), another is to use a paid sitemap generator, and the other is to create it manually.
For a video sitemap plugin, numerous SEO professionals tend to mention Yoast's XML video sitemap plugin for WordPress users. If you'll choose Yoast or any video sitemap plugin, this method reduces the time you would normally need in setting up, since it only requires installation and a few clicks on your site to get going.
The only problem with Yoast XML video sitemap plugin is that it doesn't work on Thesis theme.
For a paid sitemap generator, an example is the A1 Sitemap Generator. This is a desktop program which can be used for BigCommerce stores. You can check this page on how to use this video sitemap tool if this is the option you are leaning towards.
The last one is manually creating your own video sitemap for the videos you've created on YouTube and embedded on your site. As mentioned earlier, it is not enough to just store your videos on any platform because you won't receive the traffic that's supposedly for your own website.
*** If you wish to manually create a video sitemap for your eCommerce store, proceed with the next steps.
Step 3: Create Your Video Sitemap Manually
Perhaps the most daunting part of manually creating a video sitemap for your eCommerce store is tweaking with code. Google Webmasters Tools have provided this string of code as an example for creating video sitemaps:
For a manual video sitemap, what you need to have on-hand are the necessary tags or details about your video. The most basic info would include the following:
video location <video:player_loc> –> use this code for embedded videos from YouTube or Vimeo | <video:content_loc> –> use this code if you are hosting raw video file on your eCommerce store
video URL <loc>
video title <video:title>
video description <video:description>
duration <video:duration>
viewer status (G, PG, etc.)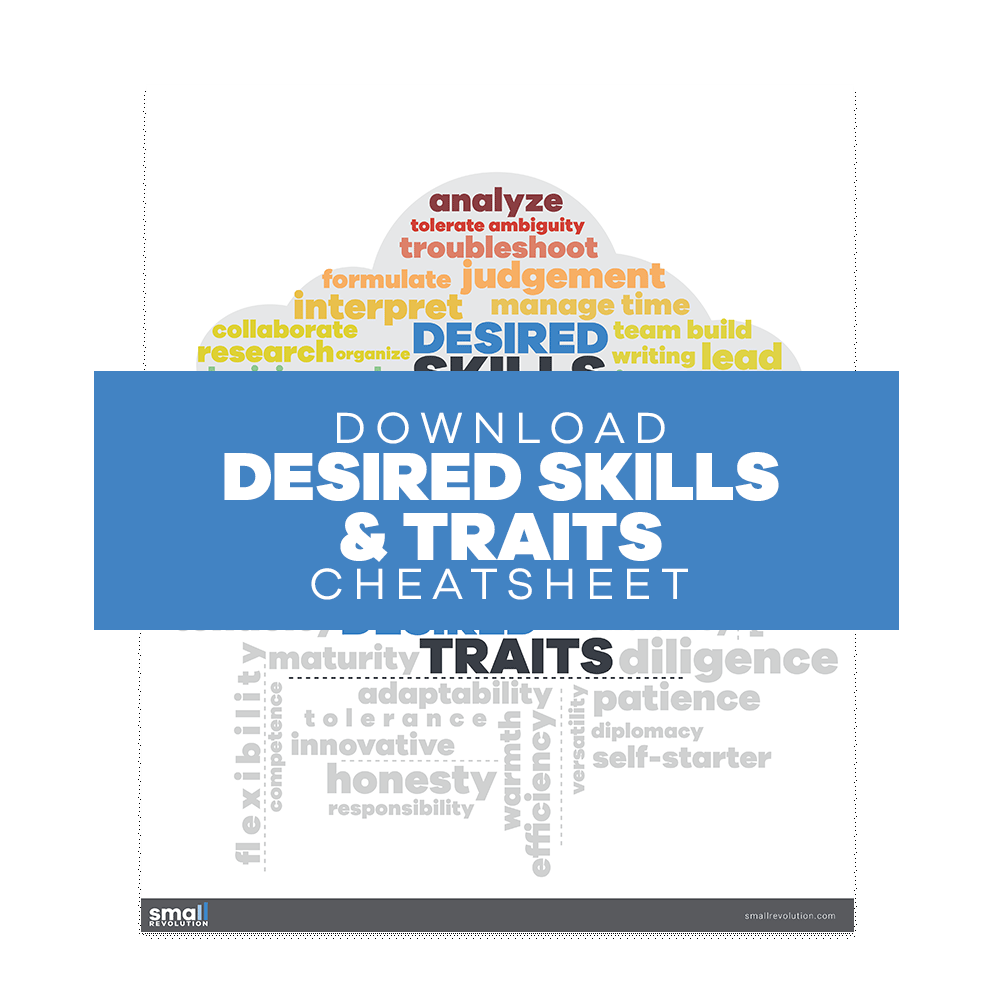 Step 3.1: List the above info on a notepad or text editor, so you can use them as a guide for every video you'll upload, embed on your site, and include on your video sitemap.
Step 3.2: Note down the equivalent information on your e-store based on the above-mentioned list.
Step 3.3: Copy the code provided on the Google Webmasters Tools page. Paste the code on a notepad or any text editor you use.
Step 3.4: Using your basic list as a guide, copy and paste the equivalent info onto the video sitemap code.
Step 3.5: Check your entries before submitting your completed video sitemap to Google.
If you want to eliminate the tedious process of copying data into the string of code, you can use Distilled's video sitemap generator available on Google Docs spreadsheets. It still requires manual input of data, but it is the easiest way to generate up to five video sitemaps in one code.
You'll only need to work on the first tab (Input & Output) and input your video info on column A. All the rest have been provided for, specifically the formula that generates the string of code which you can paste onto Google's sitemap submission page.
Tip: It is best to either make a copy on Google Docs or by downloading this sheet, so you can create your video sitemap code in private.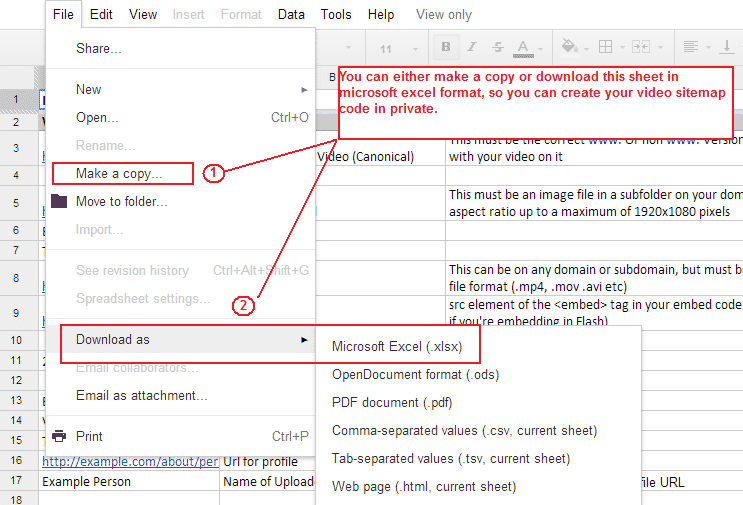 The best part about using this semi-manual or semi-automatic video sitemap generator is it doesn't have any direct issues with eCommerce platforms. Whether you are using WordPress or BigCommerce, or anything else, you won't have any problems since this is purely a string of code that you just have to submit to Google.
Learn From Others
It seems that not every eCommerce website is using video sitemap properly. It is also possible that non-tech savvy e-store owners do not have a clue about creating a sitemap for their YouTube videos and such.
This is an opportunity you can take advantage of because you have the options on how to generate your video sitemap in such a way that it will benefit your site, budget, and time. What you need to do is follow the above-mentioned steps to get started.
Below are two good examples of videos which were uploaded on video platforms and embedded on their respective websites. The owners did not forget to create and submit video sitemaps, which is why Google was able to index their sites properly and showed the videos on their websites on the search engine results page.


Final Checklist
The most important part of adding a video to your eCommerce store is the video sitemap. It's no big deal to create good videos for your products and tutorials for their usage, thanks to modern gadgets and online tools. But they won't be as significant as you'd want them to be if there's no video sitemap to aid Google in indexing your videos within your e-store.
Take note of this list of items to help you maximize your videos' potential in bringing in more customers and improving your website's performance in the eyes of human visitors and Google's search engine results page.
Check if your eCommerce store is connected to your Google Webmasters Tools.
If NOT, make sure that you create an account and integrate them.
Choose the best method for generating your video sitemap.
If you have the budget and don't have time to tinker on code, check on paid video sitemap options.
If you have no budget but can spare some time tweaking code or if you simply love the challenge, you can use the manual option.
If you'd like a better manual option, you can use Distilled's video sitemap generator.
Create a copy or download Distilled's video sitemap generator to ensure that your video sitemaps are created in private.