The aim of this guide is to give you a reality check. We see a lot of positive stories in the media around being your own boss, living an entrepreneur lifestyle and making millions. But is it really as easy as they say?
Work through this eCommerce checklist to find your answers.
Starting an eCommerce store is an exciting business venture and one that appeals to many budding entrepreneurs from all over the world. This is a fair argument given all the benefits that an eCommerce business brings such as:
The possibility of 'unlimited' income
The absence of micro-managing bosses and supervisors hovering over your shoulders
The freedom of choosing who you work with and being able to avoid office politics
Working from the comfort of your own home and on your own timetable
Never having to worry about commuting to work and traffic
However, with all the hype about eCommerce, is it really all that it's cut out to be? Nobody can deny the advantages, but is it "really" as easy as it sounds?
On this topic, Andrew Youderian offers 4 Signs You Shouldn't Start an Online Store. Well worth a read, if you are still trying to decide for yourself.
In a guest post by Don Silver entitled Why Are So Many Internet Start-ups Failing Today? he said
…more than 90% of all internet business start-ups end in failure within the first 120 days.
Guarav Mahashabde, goes further by saying that only 3% of online businesses actually succeed and make it through.
Take note though that these numbers are not meant to discourage you, but instead provide you with a more realistic perspective about starting an eCommerce business.
If you want more of a taste then have a look at the Ultimate Checklist For Building An eCommerce Store. It lists many of the steps that you need to work through in order to get a successful online business up and running. Consider each of the steps – they will take time and money.
So, in order to avoid wasting your time and money, it is very important that you have carefully considered whether this line of business is for you.
To help you do that, below is a step-by-step process which can help you better understand your readiness to take on the challenges of having an eCommerce business.
Step 1: Ask Yourself Some Confronting Questions
An eCommerce checklist is a good way to assess your level of knowledge and skills and whether this will translate to the world of eCommerce.
Of course, no single checklist can answer all questions at the same time, but the below will give you a pretty good idea about yourself and how prepared you are to be an online store owner.
Do you have a product that you make at home or manufacture professionally?
In general, there are two types of products that you can sell in an eCommerce store: physical items and digital products.
Physical items can come in the form of t-shirts which you personally designed and printed at home, or even artwork that you paint as a hobby. Or perhaps you are a mass manufacturer and have an extensive product line.
Digital products are those which buyers can download and immediately consume, like apps or eBooks for instance.
Before you consider running an online store you will need to know which products you are going to sell. It is an uphill battle if you are not already familiar with products, or have some kind of selling experience.
Does your product fulfill your market's need?
People buy a product because it satisfies their needs. When a product fails to solve a customer's problems or fulfill their wants and needs, no amount of marketing can sell the product to them.
It is not enough to just rely on your own opinion in this matter. You will need to be prepared to discover whether you have a product that fills a definite need (gap) in the market.
You can run through the steps in the How To Research Demand For Your Product how-to guide to assess whether your product is likely to succeed.
Did you try selling your product (or samples) at local markets and real-world stores?
This is an easy and inexpensive way of testing if your product has the potential to become a blockbuster, or at least make you enough profit.
If you did try selling through these avenues, how well was it accepted by your market?
Getting a taste for dealing directly with customers, accepting feedback on your product, and knowing what features your customers like is critical for your future success.
Do you have a real-world storefront and customers?
Having a real-world storefront will help to boost your customers' confidence in your brand and product, while a steady stream of real-world customers will help ensure that you will be able to earn an income from this business.
Having a real-world retail presence is not essential, but it can certainly help with providing you with retail experience and having a fall-back plan if you are not able to compete with the 1,000s of competitors online.
Do you already have a website?
Some businesses already have their own business websites in place, which is a good thing because they at least now have an idea (no matter how vague) about what it feels like to build a website and receive sales requests.
Having your own website means that you have some experience in dealing with web developers and web designers, or you have some technical competency that you can rely on in the future.
It's a good idea to build a community in your website before you launch a store. Build your email list, build your content, build your proposition – before you launch an online cart.
Are you eCommerce web savvy?
Running an online business requires that you at least know how to find your way in the world of eCommerce.
Some of the things that you need to be aware of include niche selection, process automation, online payment methods, online marketing and more. Without a basic understanding of eCommerce it will be like sucking an elephant through a straw. Not impossible, but difficult!
You can rely on a web developer to help you through the process, but regardless it is a good idea to be able to control both the web developer and the process with your own experience.
How good are your analytical and creative skills?
In the world of eCommerce, you will be required to use both your left and right side of the brain all the time.
You need to be able to spot and analyze trends that relate to your product and business, as well as come up with creative marketing strategies that will reach out and sell your products to your intended market.
When your store sales are declining (as inevitably happens to every online business at one point in time!) you will need to rely on your own analysis to determine a way forward.
We've got a comprehensive SEO checklist for eCommerce over here that you can use if you do run out of ideas.
Do you have the right attitude?
Like all business people, eCommerce entrepreneurs need to have certain attitudes in order to become successful. These include determination, humility, decisiveness, patience, industriousness and so on. Without these, you won't last a year in eCommerce.
You'll need to be very determined to succeed.
Do you have enough capital?
You cannot run and manage a successful eCommerce business without some startup capital, and those blog posts and articles that say that you can are misleading you.
You need money to fund your product creation. You need money to build your eCommerce website (no, the "free" ones won't have enough features to give you a fully functional eCommerce site).
You need money to pay your employees (unless you're crazily doing all the work yourself). You need money to keep your business (and your family) afloat in the first 6 months that you don't make any income.
You need to have enough money to invest in your business. That's that.
If we still haven't made the point clear, "It is not easy to start an eCommerce business." Sure, you can build a website and paste images of your products there with a 100 word product description, but that in itself isn't going to provide you with a reliable source of income.
Step 2: Write A Basic Business Plan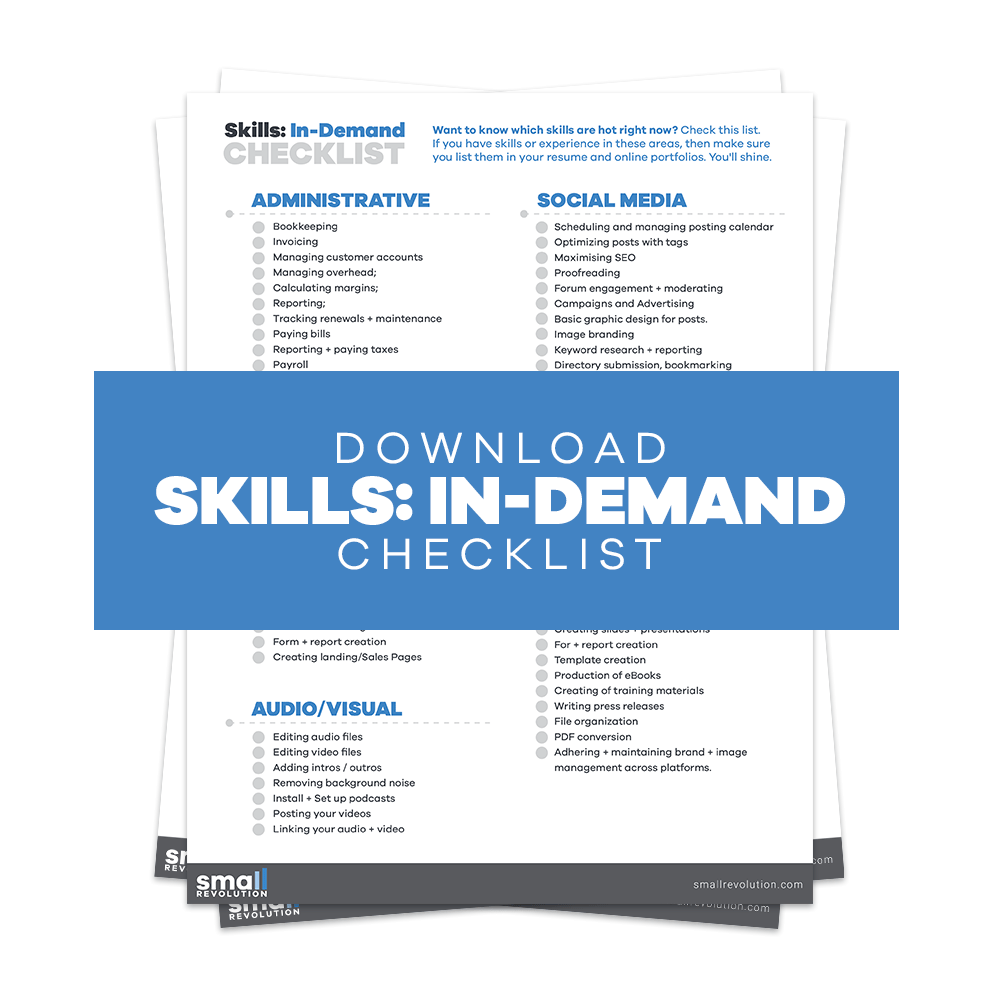 Writing a business plan usually scares the wits out of many budding entrepreneurs, what with all the executive summaries and profit projections and all!
However, it's a necessary step to take in order to start a business, eCommerce included.
You don't need to have a full blown business plan. Ideally, something reasonably simple that will help you get over the major hurdles will be enough.
Here are some ideas to include:
Executive Summary – This is an outline or a summary of your business plan. It should contain your company's objectives and guidelines. This will likely be the last thing you will write but will be the first part of your business plan.
Company Description – This should include the most important details of your company such as your goals, products or services, target market, and competitive advantages. Think of it as a short overview of your company.
Market Analysis – This part contains your study about your industry and consumers. Research the demand for your product or service and your competition.
Operational Plan – This is where you indicate the implementation of your eCommerce business. There will be details on your location, store hours, inventory, and even strategies on customer service, customer acquisition, and sales forecasts. Basically, it is a summary of how your business should run.
Organization & Management – This includes all the people involved in your business; managers, advertisers, accountants. Indicate the roles and responsibilities of each in your company.
Products & Services – This is where you discuss what your online store offers. Keep in mind your target market when writing this section.
Marketing & Sales – This part also has to do with your target market; not only who they are but how you will reach them. It should include your key marketing and sales strategies. Ask yourself how you will set yourself apart from your competitors and keep in mind your online store's aims.
Financial Projections – This is where you should really do a lot of research and analysis to figure out how much your business will earn in the next five years. Include data on the history of the demand on of your products or services and make an intelligent prediction. This reminds you of a specific goal you want your business to achieve and keeps you motivated.
Funding Request – This is where you indicate where you will be getting your funds for your business, how you will be using it, and how you will be paying it back. This should include budget planning, break-even analysis, and projected profit and loss.
As you can see, creating a business plan can be a huge eye-opener for your business, no matter what stage you're at.
Step 3: Get A Professional Quote
Once you have a rough idea about your business and your budget, look around for eCommerce web developers who can help to either make your dreams come true or burst your bubble.
If you intend to build your own online store, all by yourself, then still consider getting a quote from professional web developers. They can always be used as a backup plan.
Go have a conversation with them and show them your business plan and ask them whether they think it's realistic or not.
If there is an eCommerce web developer near you, take the time to drive to their office to talk to one of their customer representative staff.
If not, you can go online and look for eCommerce web developers that offer free quotes. However, out of these two, it is recommended that you do the former since it allows for better and more personal interaction between the developer and you.
Step 4:  Do A Trial Run
If your eCommerce web developer of choice says that your business model is workable (never mind fantastic), it's time to dip your toes into the water.
Option 1: if you are a Do-it-All-Yourself Entrepreneur
There are many websites out there that allows you to start setting up your eCommerce sites in a few minutes. Take Shopify and Bigcommerce for example.
They both  offer a 14 day trial which should be enough time for you to test the waters and get a grasp of how it feels and what it takes to run an eCommerce business.
Here, you'll feel like a real eCommerce store owner, as you play around with the different tools and applications offered by the site. Try to spend at least one weekend going around and getting to know the platform.
The thing is, if you can't set up an eCommerce store with this simple platform, chances are you'll run to a lot of obstacles and challenges along the way, which will only frustrate you. Sure, you can become an eCommerce expert, given enough time, but exactly how long can your business wait?
Option 2: if you are already a Manufacturer or Retailer
If you find that you do not have the technical know-how, or have regular retail/wholesale business that needs your constant attention, then you should consider hiring a remote team. In a general eCommerce setting, your remote team should consist of the following members:
Copywriter (to write text for your website and product, as well as keep your blog full of fresh content)
Web developer (to help build your eCommerce site, including the programming and technicalities)
Graphic designers (to help make your site look appealing, and fix your product images as well)
Marketing or PR (to help spread the word about your eCommerce site and product through PR websites and Social Media)
Step 5: Tie It All Together
So by the end of this process, you should already have a clear view of the following:
Your business and budget and how crazy it is ("not crazy" being the preferred choice)
A basic knowledge and feel of how to set up online stores
An assessment of yourself whether you have the right skills and knowledge to go into eCommerce business
If based on these steps you have determined that you have everything it takes to make it big in the world of eCommerce, then a big congratulations is in order.
And if not? Well, everybody can learn how to set up and manage an online store, but it won't be as easy if you have all of the above.
There will be many challenges and learning curves, and at times you may feel like you're doing everything wrong. But don't despair.
There are ways to overcome these challenges, if only you have the passion and dedication to see this endeavour through.
Step 6: Honestly! Should You Run An Online Store?
Yes, if you …
already have a product you make at home or manufacture professionally.
have successfully sold your made-at-home product via market stalls or in small boutique stores.
have a retail storefront and regular customers.
already have a non-eCommerce website that you use for marketing, but not selling your product.
Or, you …
are a highly web-savvy programmer, designer or web developer who is looking to change industry, and you want to learn niche selection, process automation and drop shipping.
You either need to be a retailer, manufacturer or highly web-savvy in order to be successful.
No, if you …
are not technically or web savvy. You will find it very challenging to give cost-effective instructions to contractors. In order to compete on cost prices you must be web savvy.
are looking for fast cash. It takes time to build a successful eCommerce store and presence in the search engines and advertising.
have no money to invest. Because it takes time, it also requires an ongoing cash flow to fund the business until it breaks even.
Photo by peoplecreations / CC BY