The aim of this guide is to teach you, step-by-step, how to set up a Wanelo account for your eCommerce store.
Wanelo (a short combination of words that stand for Want, Need, Love) is a fast-growing social sharing community of more than 11 million members; 300,000 of which are stores where shoppers can discover and purchase products from.
It is said to be the Pinterest for eCommerce due to a similar design and categorization features. But Wanelo is more beneficial in terms of having more engaged users.
On average, a product posted on Wanelo receives 140 saves compared to 10 re-pins on Pinterest.
The main difference that separates Wanelo from Pinterest is the ability it provides members – particularly shoppers – to easily purchase products directly from stores. Posted products on Wanelo's member collections show the price and where it can be found and purchased.
Why do you need a Wanelo account for your e-store?
(1) To have your own verified store page
For someone with an eCommerce store, you'd want Wanelo as another means for establishing customer relationship via social sharing. This is another platform to gain an audience and it allows you to create a profile with a verified store page.
Joining and posting your products using Wanelo's bookmarklet lets you officially register your eCommerce store. Once you're on-board, members can easily follow you, recommend your products, and add them onto their own collections.
Take note that there are members who simply love products from their favorite e-stores that they post what they like on their own collections. If your store doesn't have a Wanelo account yet, you can claim your store once you join in and you will see the top contributors of your products if they have been posted prior.
(2) Wanelo has a very active and social audience
Members are generally very tech-savvy 18-30-year-olds and most of them are women who spend approximately 50 minutes shopping each day. Many of them browse and shop via mobile devices.
Wanelo's social networking capability allows members to collect and recommend products to other members by simply tagging them. The products will be saved on their profiles on the 'tagged for you' section, giving them easy access to various products.
(3) For eCommerce Capability
Looking at Wanelo's 'My Feed' page, members can immediately see the product description and price upon hovering a mouse pointer on an item. Clicking on the item will take a member to a page where he/she can easily make a purchase.
(4) If you sell creative items for men, women, and home
Wanelo may have big brand name stores on-board, but looking at the 'Trending' page, you'll see that there are more small to medium businesses that top the page. This gives you an idea of what potential buyers are really searching for and saving on their collections.
If you sell home improvement products, home décor, arts and crafts, clothing, shoes, jewelry, hand-made products, and the like, you have the potential to do well on this platform.
Below is a screenshot of the current trending products as of this writing. These are products on all categories and all price ranges.
(5) Engage with other members by posting comments on specific products you also like
Even if you are also selling products and using Wanelo to expose them to members, you should also engage by leaving comments on products you find interesting. This is a good way to give others praise, create a good impression, and get other members to check your profile.
The most important thing when posting comments is to be genuine and positive. No spamming and marketing tactics allowed on this platform.
Set up your account on Wanelo and start posting your products.
Step 1: Sign Up On Wanelo
Click 'Join' on Wanelo's homepage to open the sign-up form.
You can sign up using your Facebook or via email. In the example below, we used an email to sign up manually.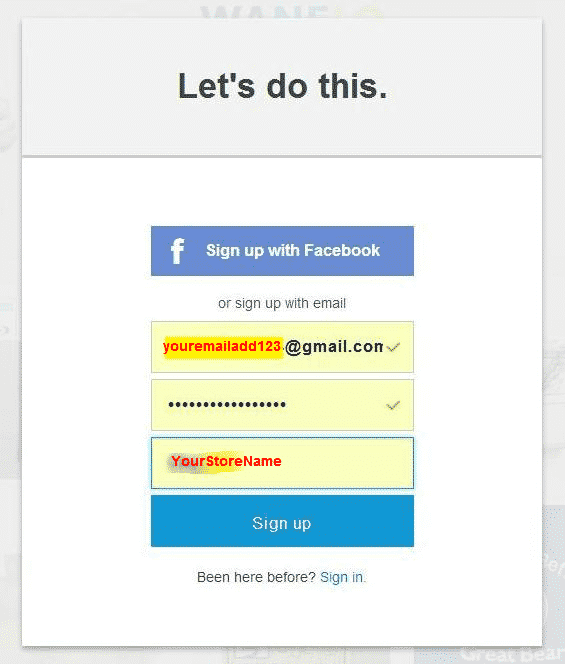 Step 2: Choose The Products You Want To See
The next page after signing up will ask you what you'd like to see based on gender. On our sample, we chose 'Products for women' and any product related to women will be shown on the feeds.
Your option here won't affect the products you will be posting soon. This is just for Wanelo to know what products to show you on your feed.
Click 'Next' once you've made your choice.
Step 3: Follow Stores
'Follow' a few stores shown on the next page.
It doesn't matter how many you follow initially. But as a strategy, you can follow similar stores to yours to see what they sell and what members love about them.
Click 'Next' once you've followed a few stores.
Step 4: Follow Other Members
'Follow' other members who look interesting or have relevant products to yours. This is a good way to know what products are popular among members who like and share them.
These members are not always eCommerce store owners. Some of them may be fond collectors of products on Wanelo but have built a following based on their collections.
Click 'Next' once you've followed a few people.
Step 5: Enter Your Phone Number
Enter your mobile phone number on this page in order to get a link to the app. You can do this now or skip for later.
Click 'Send it' if you wish to receive the app at this time or 'Skip' if you'd like to do it later.
Step 6: Update Your Settings
The 'My Feed' page is the default page after you've completed the sign-up.
At this point, it's best to update your settings.
On the upper right-hand corner of your screen, you will see two small squares – one for your avatar and one is a feed list counter. Hover your mouse pointer on the avatar to see the menu.
Click 'Settings' to add a profile image/avatar and update a list of information: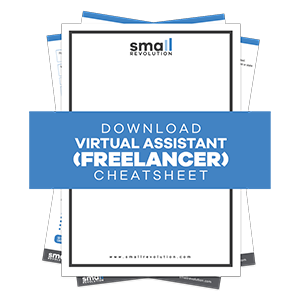 Upload an image – use your logo to show that your profile is for an eCommerce store
Add your website's URL
Add a short bio or description of your e-store on the 'All about you' section
Tick the checkboxes you like on the 'Email Notifications' section to receive specific or all of their email updates
'Save Profile' once you're done
Step 7: Post A Product
Click the 'Post+' button beside your avatar…

… to pull up this section.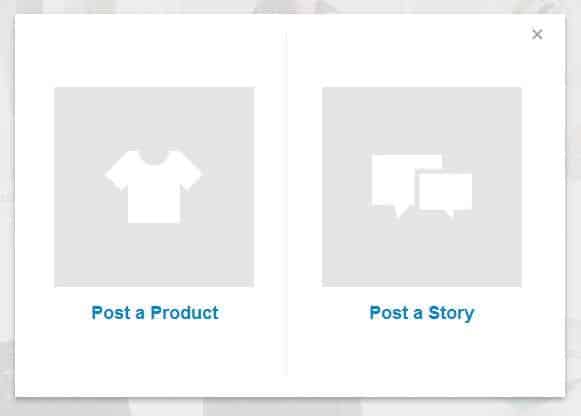 Click 'Post a Product' to pull up this section where you can paste a product's URL.
Wanelo also suggests here to install their bookmarklet button for easy and fast product posting.
Since we don't have a Wanelo button on this product page, we copied the URL from the address bar and pasted it onto the 'Post a product' section above.
We used the URL of this item from Paperistas.com for our sample.
You will see two default collection names 'Things I want as gifts' and 'Things I like' on the pull-down menu.
Choose among the default names or add an appropriate name of the collection on the box with the ' + ' beside it.
Click the ' + ' once you're done.
Click 'Post to Wanelo' to post your product onto your collection.
The product description is automatically extracted from the product page. Make sure you have good product descriptions, so it will be easy for Wanelo to extract the right info and for you to save time.
Choose the right category and update the price if needed.
Wanelo extracts the price from your product page. They use US$ value as a default and other currencies are automatically converted as well.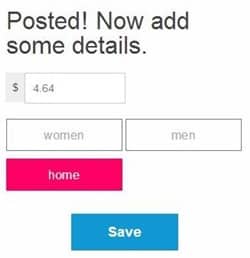 Click 'Save' once you are done.
This is what your product post will look like when others click on it on your profile or on the feeds page.
Step 8: Update Your Profile
If you wish to view your profile or make some changes like organizing your products or adding a new collection, you can do so by updating them.
Hover your mouse pointer on your avatar and click 'Profile' to open your profile page.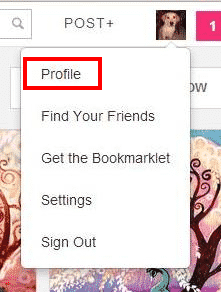 Here are the things you can do while on your Profile page:
You can either view the stores or people you are following, or the products you have added onto your collections.
You can update your settings by clicking the blue 'Edit' button.
Organize your products.
Add a New Collection.
You can also view your products by 'Collection' (default view) or all of them by choosing the 'Products' tab.
Final Checklist
Wanelo was intended for eCommerce, so it is more powerful than Pinterest in terms of generating sales. This platform allows multitudes of stores and potential customers to post their favorite products on their profiles.
It is also a great place for both big and small e-store owners because it is the members who decide on what store or who to follow, what to like and share from their collection of products. This is evident on Wanelo's 'Trending' page because you'll see smaller shops or unfamiliar brands at the top of the list.
Sign in and make sure to claim your store.
Choose people and stores to follow.
Get the mobile app so you can post products, view and follow others while on the go.
Update your settings before posting products.
Add the bookmarklet onto your browser for easier posting.
Add the Wanelo button onto your product pages, so your visitors can post their favorites as well.
Update and/or organize your profile as needed.
Post good, positive comments on other members' product pages for engagement.
Photo by rawpixel