The aim of this guide is to help new employees understand how the Task Management system works. If you are using Basecamp then they will be able to read through this guide and get started very quickly.
This particular guide shows your employees that you have certain expectations when it comes to recording the work they have done on your store, and also responsibilities for the work that is allocated to them.
Keep in mind:
We recommend using Basecamp as the Task Management system. It is easy for most people to understand and use.
Always directly 'connect' a task with payment. You will then be able to check on the conversation, understand when it was completed and correlate this with the charges you receive for their work.
You can see a live example here. (Keep in mind that this page in Small Revolution is the one that will be continually improved and updated with new information.)

[copy and paste the text and images below into your own Knowledge Base]
 We use Basecamp (https://basecamp.com/youraccountname) to manage tasks and communication. Placing all our communications in one system allows everyone to work whenever they want, without having to wait for someone to come online.
When you start working with us you will be invited to create a personal account with access to the Basecamp projects that you need to complete your work. An invitation email will be sent to you with a link. You will choose your own username and password. Add an avatar so we can see your friendly face!
Use the Basecamp Guides to learn more.
Step 1: Check To-Dos & Tasks
The To-Do List is a collection of Tasks. Each To-Do list relates to the type of work that is being done, and the Tasks are specifically for the job you need to complete.
When you look at Basecamp you will see tasks that are assigned to you, and also to other people.
A few things you need to remember:
Each task will have a title. Use this title in your oDesk Memo so that we can track the work you are doing between oDesk and Basecamp.
Each task will contain an Activity code. Learn how to use Activity codes in oDesk.
Each task will usually contain a suggestion for a Memo. You must write a useful, detailed memo into your oDesk Work Diary. It should be something that the Store Manager can read in the future, and still understand what you did.
Each task will usually have a Due Date. Use this due date as a general guide. The work should be completed before the due date if possible. Let the Store Manager know if you're not going to get it done on time.
Step 2: Work On Your Tasks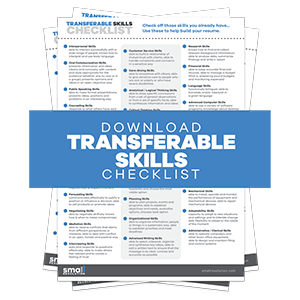 You will be assigned a task in Basecamp. When you are finished the task reassign it back to the person who originally assigned the task to you.
Do not mark the task as complete, unless specifically requested to do so.
When we are waiting for more information from a third-party (someone outside the company), the task will be assigned to External.
If a project has been put on hold it will be assigned to Hold. Do not do any further work on tasks that are on Hold.
Step 3: Assign Time Worked to a Task
Each task list has a note just under the To-Do list name denoting which project or Activity code the time worked on should be assigned to. The below example shows that the time worked should be recorded against the "CC-TemplateHTML" taskcode in oDesk.


This is an example from our own Basecamp system. You should replace this screenshot with an example from your own Task management system.
Step 4: Don't Store Final Files In Basecamp
Sometimes a file will be attached to a Basecamp task so you can easily reference it. This will just be for the purpose of discussion. All final files are stored in Jungle Disk in their appropriate location.
When a job has been approved/completed by the Store Manager it is important that you upload all original and working files back onto the Task lists and/or Jungle. It is difficult for others to tunnel into your computer to find a missing file!
Uploading files need to be done every time. Don't keep files on your own computer, not even overnight, as someone will always be waiting for them.
Final Checklist
Make sure your employees follow these guidelines so they'll have a well organized and systemized tasks that they can efficiently handle. Help your employees manage their tasks using Basecamp. They should be:
Keen to check their to-do's and tasks.
Able to work reliably on their assigned task.
Assign time worked to a task.
And store final files in Jungle not in Basecamp.
Photo by Startup Stock Photos