The aim of this guide is to give you an overview of employee management with some simple online task tracking systems. Using your email only is not the path toward truly automating your eCommerce store.
In this module, we will discuss how you can manage your virtual workers with simple systems.
If you are still in the stages of your eCommerce business where you only need two or three employees, everything is fairly easy to manage through e-mail or Skype. But as your business grows, you'll need more and more virtual workers.
With more projects and more people, you'll need to use online project management tools to keep everything organized and to communicate more easily with your employees.
In my experience, it is best to use these management tools right from the start even with only a few employees and projects.
The three main management tools that I like are Basecamp, Trello, and Teamwork. Another one that is very simple is Boomerang for Gmail.
I will discuss the basic concepts of these four tools to help you decide which one is best for you.
Comparing Costs
The rates are varied among the four tools; Basecamp at $240/year, Trello at $45/year, Boomerang at $60/year, and Teamwork at $144/year to $288/year.
I mention this to give you an idea of how much you are going to be spending on these management tools.
However, do not base your decision solely on the price as the convenience and organization these tools will give you is simply invaluable. Try not to get too hung up on the cost.
Let's move on to what these management systems have to offer.
Basecamp

Basecamp is one of the most widely known systems out there. It is simple and user-friendly with selections that show you your projects, your calendar, what each person on your team is working on, and what you are working on.
The concept of Basecamp is to create tasks and assign them to a person on your team. They then make comments on it and assign the task back to you with their files and notes. It's a little bit like e-mail, but you are able to log those tasks and bring multiple people in.
There are the main components of Basecamp.
1. Projects
A Project is usually named after the name of the business.
Under a project, there are two components; to-do lists and tasks.
2. To-Do Lists
A To-Do List is where you can categorize tasks. Categorizing tasks makes it easier to break them down and assign them to the appropriate people on your team.
3. Tasks or To-do's
A task is one job that will be assigned and re-assigned to certain people.
A task contains task codes, memos, instructions, and useful resource materials. You may also add a deadline.
Other people are able to comment on these tasks with files and notes.
These projects, lists, and tasks appear like pieces of paper sitting on top of each other. Basecamp uses this analogy to make it easier to navigate through your work.
Here are some other useful features of Basecamp.
Discussions are where you can send messages to a group of people. It works like simple e-mailing.
Text Documents can also be useful for posting meeting notes. They appear below the lists and files inside the project and are very simple.
File Storage allows you to see all the files that have been uploaded to a project. However, these files are not easy to manage. For example, you are not able to arrange them by size or delete them directly from the file storage folder.
One of the things I love most about Basecamp is that it is very popular and many of the employees I hire have used it.
It is also very simple that even those who have not used it before figuring things out by themselves and there is almost no training necessary.
Another advantage of Basecamp is that it is highly stable. In the many years that I have used it, it has always been available and quick with almost no glitches.
Trello
Trello is the next management tool we will discuss. It is very simple but fairly new and still being developed. The basic concept of Trello is dragging and dropping notes or tickets from lists.
If your project utilizes the Kanban method or you want a management system that is highly visual, then this is for you.
This project management tool makes use of lists of cards that are representations for individual tasks, which can then be dragged and dropped across the project board as the task progresses from one list to another.
These cards can then be collaborated by users and can contain comments, attachments, votes, due dates and checklists.
There are two main components in Trello: lists and tickets.
1. Lists
Lists are organized in columns on the main page and are easily viewed and accessed.
The main lists are "To Do", "Doing", and "Done" but you are also able to add your own.
They contain tickets or notes that can be dragged and dropped from one list to another.
2. Tickets
Tickets are located within a list.
They contain tasks, instructions, and notes.
They can be dragged and dropped from one list to another.
You are able to assign tickets, subscribe to tickets, and add due dates.
You are able to create checklists within the ticket and it shows how much progress is made with each task in the checklist.
Again, everything is laid out very simply.
However, one thing that I don't like about Trello is that with the drag-and-drop concept, there is limited space. Lists tend to get a bit cluttered and tickets are therefore not as easily accessible or not as easily viewed as others.
Another thing that I don't like is that when adding photos or images in a ticket, Trello automatically makes it the main thumbnail for a list even though the image might not be the most important thing about the ticket. But it can tend to be misleading or confusing.
Web developers and programmers tend to prefer Trello because of the drag-and-drop concept. It makes for a flexible system yet a simple one with mainly just lists and tickets.
Teamwork
TeamWorkPM is another excellent project management tool available on the Internet that is growing in popularity today for project teams and freelancers.
Like Basecamp and other project management tools, its main feature is the management of tasks within a project and collaboration of members for its completion.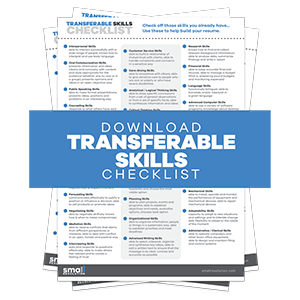 While Basecamp has a more stable and time-tested position in the market, TeamWorkPM contains more advanced features like functionality for subtasks, recurrent tasks, time tracking and logging, tasks for multiple persons, priority assignments, privacy options, task templates, multiple platform compatibility and software integration, making it suitable for organizations and project teams with members that readily adapt to emerging technologies.
Teamwork is like Basecamp but with many more features that allow you to get into micromanaging tasks.
I personally think it is better not to manage tasks down to the nth degree, but if you are someone who wants very detailed work or needs very detailed work done, Teamwork might be a good choice for you.
Let's talk about some of its features.
1. Tasks
Tasks in Teamwork are similar to that in Basecamp and Trello; you are able to assign the task and set a due date.
You are able to add sub-tasks which allow dependencies wherein one task is a prerequisite to another.
You are able to use a timer when working on a task which is useful to track your employees' progress.
2. Milestones
Milestone is micromanaging tool. There are deadlines for certain milestones and even shows who is responsible for it at the time of its completion.
3. Messages
This the same as the Discussions option in Basecamp where you can send messages to everyone on the team.
This feature is not available on Trello.
4. Files
You are able to store your files and view them in one folder.
It is easier to manage compared to the file storage in Basecamp because you are able to rearrange and edit them without having to go to the tickets where they are located.
5. Notebooks
Notebooks are where you can store texts about marketing ideas or meeting notes.
This feature is also on Basecamp but not on Trello.
6. Risk Register
This shows the risks of each job.
It shows the probability of the risk, the level of impact, and what areas it will affect
This feature is not available on Basecamp or Trello.
7. Billing
If you are running a service-based business, Teamwork has the ability to do invoices.
This feature is not available on Basecamp or Trello.
The features of Teamwork are all very impressive, well thought-out and give you more control. Just remember to ask yourself if you need all these features or if you prefer simpler ones that are easier to use.
Boomerang
Boomerang is a very basic tool that plugs into Gmail. This is ideal if you have a smaller, more manageable team and want to work within the Google system.
It is a scheduling system that allows you to:
Set reminders to get e-mails back
Get read-receipts to let you know that the recipient has read your e-mail
Reminders that certain tasks have been completed
This is useful if you are personally managing your team. However, as your team grows, it will be more difficult to manage and because it is your own e-mail, it can get complicated if you need to get an online store manager.
Other Project Management Tools
Asana
Asana is another web and mobile tool used for project management, founded by Facebook co-founder Dustin Moskovitz and ex-engineer Justin Rosenstein after a period of service in uplifting the productivity of Facebook employees.
This tool is characterized with a clean and simple interface with fluid interaction, thus it is suitable for personal task management of small to medium collaborative teamwork with minimal technology needed.
One of its greatest features is its "email-less" communication, where users can make use of message inboxes that minimizes redundancies in notifications, thus when you log in Asana frequently, you won't have to receive notifications in your email regarding your tasks.
With its simplicity, some features like time management trackers, contact management tools, and integration with external tools have been omitted.
Wrike
A simple and efficient project management platform that you can also opt to use is Wrike. Wrike features similar functions available in all other project management apps like goal tracking, task management and interpersonal communication.
The features that stand out are the time tracker, comment capability, permalinks, and its mini social network feature called activity stream, where you can post updates and comment on previous tasks.
Wrike also features a collaboration with third-party partners and external contractors, enabling them with sophisticated privacy and concurrency functions, making them an ideal tool for organizations that frequently rely on external users like freelancers, contractors and partners on specific joint projects to pursue business ventures.
Why I Use Basecamp
Hopefully, our discussion on these different management systems will help you decide which one is best suited for you. I prefer to use Basecamp for the following reasons:
Most staff are familiar with it and do not need training.
It has very little complexities and is easy-to-learn and easy-to-use.
It has high usability levels and is very easy on the eyes.
It has a stable software and is always available and always fast.
Whichever one you choose, project management tools are crucial in how your eCommerce business runs. They are not only good for organizing and keeping your projects in-check but they also give a more professional approach to the processes of your business, keeping you and your team motivated.