Freedom is one of the most rewarding benefits of telecommuting. You have control over your schedule and can work from anywhere in the world.
You can work from your living room. On a beach in an exotic location. A hotel room in a sleepy town, or even from a camping site.
People eager to escape the 9 to 5 grid rabidly chase after jobs that allow them to work from home.
But, they often overlook one crucial factor when hunting for these remote jobs.
Unlike traditional office jobs, face-to-face interviews aren't part of the recruitment process. And that makes the recruitment process a tad tricky.
Recruiters are cautious when hiring a new employee. They go beyond the cover letters and resumes when processing job applications.
If you don't check the extra boxes, you'll have a hard time getting an online job.
Here are some of the obstacles that are standing in the way of your dream job.
1. Your Online Presence Isn't Formidable
The internet is your friend when looking for a remote job. But it can also be your worst enemy.
Posting inappropriate messages on social media ruins many careers. A few people have lost their jobs due to unbecoming online conduct.
Does that mean that having an online presence is detrimental to your career?
No. Nothing can be further from the truth. You only run into headwinds when you misuse social media platforms.
The truth is, having a social media presence can boost your job search.
If you're careful with it, you can leverage your social media presence for a lucrative remote job.
People turn to social media for fun and information. They follow and befriend anyone they admire or thought leaders who share useful information.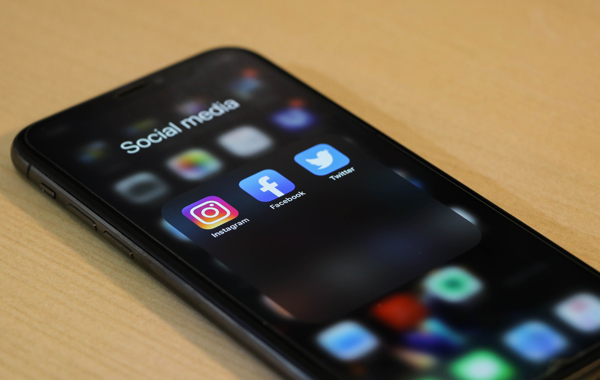 Instead of memes and cat videos, use your timeline as a sounding board. A public forum to humblebrag about your skills and knowledge.
Deconstruct complex concepts in your field of expertise. Opine on the latest developments. Explain away some myths, or post useful insights on your timeline.
People will like, retweet, and share the content that resonates with them. This gains you clout and a huge following. Ultimately painting you as a subject matter expert.
Recruiters and headhunters keep an eye out for such candidates. People who demonstrate passion and subject matter expertise. It saves them the hassle of pouring through a pile of mediocre resumes.
A remarkable online presence also draws the attention of key industry players. A sure way to make friends and grow your professional network.
You can leverage this network for referrals and recommendations. And to ferret hidden job opportunities.
People are quick to recommend individuals with a keen interest and expertise in their fields.
2. You're Not Harnessing the Power of LinkedIn
With more than 500 million users, LinkedIn is a professional social networking powerhouse. It also connects employers with job seekers.
LinkedIn has a presence in more than 200 countries. It's become a go-to destination for company recruitment.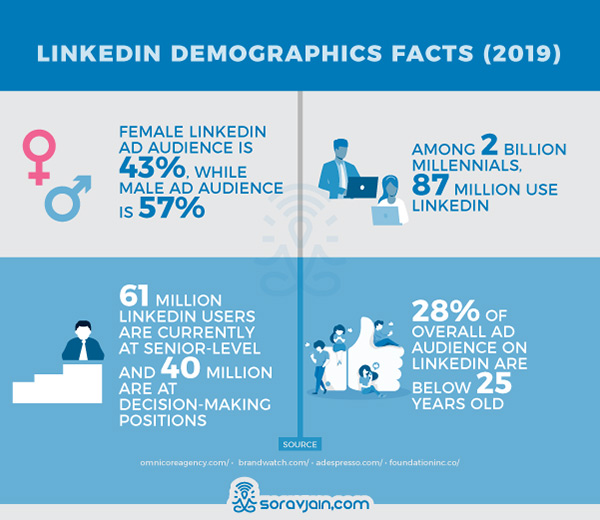 Former US president, Barack Obama once joked about joining LinkedIn. He was sure it'd help his job search once his term was up.
A 2016 Jobvite Recruiter Nation Survey found up to 85% of recruiters are on LinkedIn. Making it the perfect recruitment tool.
Recruiting managers use it to vet and appraise candidates. It's also popular with jobseekers below 45 years of age.
These findings show that LinkedIn is where it's at for the savvy job seeker.
To ride this gravy train, you must build an impeccable LinkedIn profile. One that shines and radiates a professional sparkle.
Ensure your LinkedIn profile highlights your skills, expertise, and career achievements.
Besides, being a resume database, LinkedIn doubles up as a microblogging platform. It allows you to share your thoughts, knowledge, and expertise with the world.
Recruiters often reach out to candidates with impressive profiles with job offers. This saves you the hassle of emailing out applications.
Lastly, LinkedIn affords you a chance to grow your professional network.
It does all the legwork to put leading regional and global companies within reach.
With a simple click of a button, you can reach out to and interact with some of the people working in your dream company.
You can pick their brain on what it takes to land a job interview at their company, including the skills that would elevate you to the top.
You can then use this feedback to level up your skills and grow your chances of getting hired.
Again, you ca leverage your professional network for hidden opportunities. That can include an introduction to the leadership of the company that you wish to join.
LinkedIn also doubles up as a job board. Job seekers can view and apply for positions that fit their skills and experience.
3. Address Glaring Gaps in Your Skills and Abilities
The current job market runs on complex and dynamic systems.
Some of the current job roles weren't available ten years ago and will most likely be outdated ten years from now. Emerging technology is quick to render most traditional jobs useless and workers redundant.
These developments underpin the need to update your skills and knowledge. That's the only way to survive in a dynamic work environment.
Master the art of learning and honing new skills to remain relevant and marketable.
Failing to adapt puts up challenges that will keep you from landing a new fulfilling job. That leaves only low-paying and exploitative roles.
If you've been away from the job market you must polish your skills and bring them up to speed.
Learning new skills lets you make a lateral transition into a new role. It also assures you of job security and career fulfillment.
Think of it as investing in your career growth and development. Be sure to pick a course that arms you with the skills necessary to thrive and excel.
4. Your Resume Doesn't Sparkle
A resume offers insight into your professional life. It provides the reader with a glimpse of your past.
Pepper it with your skills, strengths, and achievements to make a positive impression. You must earn and polish the art of writing a winning resume to achieve this feat.
The modern-day recruiter receives thousands of applications for every position they advertise.
They also use topnotch screening technology to weed out weak applicants.
Even then, recruiters spend an average of six seconds on each resume. That's how long you've got to persuade them you're worthy of the position.
So, you must craft a resume that marks you as a strong candidate in less than six seconds.
To craft an interview-worthy resume, make sure you:
Tease out your best qualities first. Position the most relevant information in the top third of your resume.
Customize your resume for each job application. Make a connection between your skills and abilities and the posting.
Avoid using a generic template. It's unlikely to make it past the initial screening stages.
A targeted application marks you as a motivated job seeker. Recruiters take to be an insight into your excellent job ethics.
Upgrade Your Skills and Stop Geting Passed Over for Your Dream Job
Recruiters only hire remote workers who will be an asset to their businesses.
You must package yourself as a professional, capable of handling the rigors of the job. That's the only way to make it to the top of the shortlisted candidates.
When looking to start a new career, cultivating new skills make you appealing to prospective companies.
Once you have the skills down, show that you can put them to good use for the benefit of your employer.
That's why you shouldn't take chances with your choice of a learning center.
Enroll in a course run by a reliable company that's committed to helping you achieve your dreams.
Small Revolution is a leading provider of courses that prepare you for the online workplace. These seasoned experts equip learners with valuable skills and knowledge. They will turn you into a topnotch remote employee or independent contractor.
Check out some of their world-class courses and learn from the best.