In 2020, more people than ever are streaming out of offices in search of entry level remote jobs. The traditional 9 – 5 job opportunities don't cut it anymore.
According to LinkedIn's 2020 Emerging Jobs Report,
More than 40% of millennials, who now make up the largest generation in the workforce, say flexibility to work from anywhere is a priority when evaluating job opportunities. And companies are taking note; Amazon, CVS Health, and American Express all boast a significant number of remote work opportunities.
So there's an increased demand for remote jobs. Particularly remote entry-level jobs.
As a result, entry-level remote jobs are steadily gaining popularity. It's now no surprise to find an employee who's submitted a resignation email and gone in search of an entry-level job in customer service.
What Is a Remote Job?
Remote work is performed away from the office. Remote jobs allow you to work anywhere, provided you've got the internet and a computer.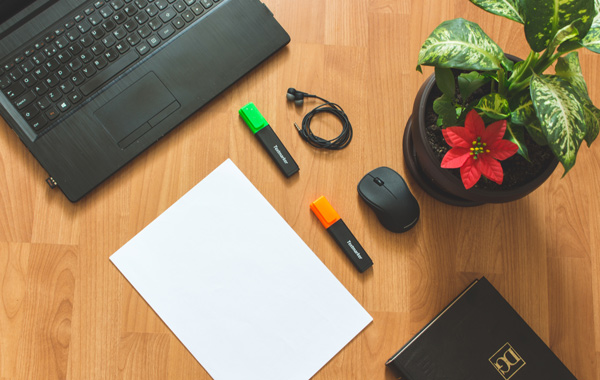 Entry-level remote jobs include writing, programming, video editing, sales, marketing, and many more. Just a quick online search and you'll find remote work that suits you.
In this article, we take a look at writing as an entry-level remote job and why it might be the best job for you.
Why Is Writing the Best Entry Level Remote Job?
Writing online is one of the easier entry-level remote jobs; this is predominantly because it's easy to set up. It doesn't require specialized knowledge.
But you'll need more than a laptop and a steady Wi-Fi connection to thrive in remote entry-level jobs. You'll also need:
Intrinsic motivation – this is probably the best quality for an entry-level writer. A new job means new challenges. You'll have to motivate yourself to send that important email and share your email address with an entry-level job employer. Did we mention how much grit, for instance, customer service work requires?
Adaptability– You'll often question your competence and the quality of your work. Most remote jobs involve virtual communication. Yes, your email address really comes in handy here. So practice quickly receiving and implementing constructive feedback.
Before your search goes any further, learn the key behaviours and habits you'll need to succeed in entry-level remote jobs.
Remote Writing: A Valid Career Choice
It takes a while but securing a steady income from remote writing is possible. So don't give up your search just yet.
Millions have built empires from their earnings working as remote writers. Take Elise Dopson for instance,
Hey! I'm Elise, the founder of My9to5Sucks.com. I started making money online back when I was 12 years old. Since then, I've started multiple online ventures to grow, save, and invest the money I make—including a 6-figure freelance writing business by the age of 21. This blog documents the no-BS ways I make, save, and invest money.
Here are a few tips to help you find the right jobs for your skillset and don't waste time on the search for online remote jobs.
How Do I Get My First Remote Job?
As an entry-level writer, focus on just getting yourself out there. Create and publish plenty of content for people to see as you get to know your writing style.
Better still, write on a niche topic that you're knowledgable on and passionate about.
It makes the research process more fun. As the saying goes, do what you love and you'll never work a day in your life.
Here are some tips to push out your content:
1. Guest Post on High Authority Sites
This entails posting your content on someone else's website. Go for high authority websites like Medium to increase views and reach a wider audience. Depending on the site and the quality of your content, it could be a paid or free guest post.
2. Start a Blog
Blogging is one of the easiest ways to showcase your work and help you find other regular entry-level remote jobs.
Use the personal blog to share personal experiences, or to curate your sample work into a portfolio.
Note that there's a difference between how you would write a personal blog and a sample blog. The former focuses on your personal perspective while the latter is a bit more serious and requires citing accredited sources.
3. Grow Your Network with Other Writers
As with any job, networking is an invaluable asset. More experienced writers will put you onto the best writing practices, share negotiation tips on your rates with clients, and give you leads to other new entry-level remote jobs.
A healthy network of writers might mean the difference between a successful and a mediocre career.
Once you have set up shop and have a few posts/samples under your belt, you are ready to move on to the next phase:
Where to Get Remote Writing Jobs
There are several ways you can secure writing work:
1. Cold Pitching
Cold pitching refers to the art of mailing prospective clients and companies that are not actively seeking writers and pitching your services. Cold pitching is one of the boldest methods you can employ to land a client.
Start with research. Find everything you can about the client and their products and services to bring real value to the table.
2. Check Freelance Writing Job Boards
There's no shortage of freelance writing job boards. Use them to secure new clients and maintain a steady flow of work and income.
Beware that not all of the clients and job offers on these websites are credible. Do your due diligence on the companies offering jobs before accepting offers.
If the deal looks too good, it probably is.
Visit websites like ProBlogger and Upwork for freelance job offers.
3. Create a Freelancer Website
A website is another excellent tool to attract clients. When pitching clients, writers seldom use CVs to explain their value; their websites do.
Ensure all the pertinent information a prospective client may seek is on the site; this includes:
About Page – add information about all the solutions you bring to the table, how YOU can help them.
Services Page – This is your chance to convince the client that your services can help them.
Portfolio – this is where you get to show off your content. Clients can go over your work from previous jobs. Your content speaks for you here.
Contact Page – display all your contact information here; email, telephone, and social media profiles. Make it easy for companies to reach you.
Your website need not be anything over the top, just something simple to show off your capabilities.
Writing is the best entry-level remote job available presently, and it has never been easier to get your remote writing career started.
With new online businesses starting daily, and even more traditional businesses like customer service moving operations online, demand for online writers is at an all-time high.
Remote work from home jobs is now the stuff of many.
Sign up to Small Revolution and find out how you can kick off your remote writing career today!