In 2019, more people than ever are streaming out of offices and other conventional workplaces in search of better. The traditional 9 – 5 jobs don't cut it for many anymore. In turn, this departure has led to an increase in the demand for viable remote jobs. Much as conventional employment is no longer as appealing, the need to earn a living is still a vivid reality we all must face.
As a result, remote jobs are steadily gaining popularity as a career option for those who need to make a living but do not want to conform to the norms of traditional employment.
What Is a Remote Job?
As the name suggests, a remote job is one performed away from the office. Remote jobs allow you to work from virtually any location, provided you have an internet connection and a computer.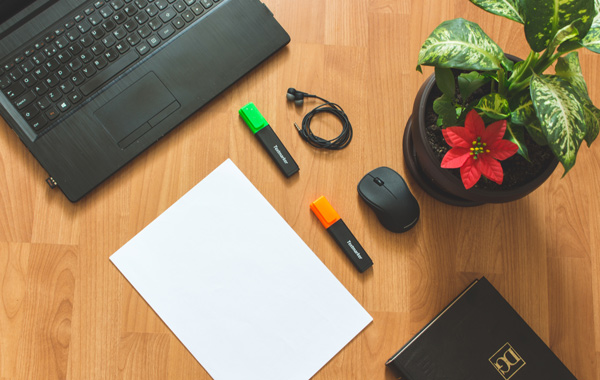 There are different kinds of jobs that can be done remotely, including writing, programming, video editing, sales, marketing, and many more. The determining prerequisite of remote jobs is that you must be able to work and get paid online.
In this article, we take a look at writing as an entry-level remote job and why it might be the best option for you.
Why Is Writing the Best Entry-Level Remote Job?
Writing online is one of the easier remote jobs to get started with; this is predominantly because of how simple it is to set up. It does not require specialized knowledge, just a computer on which you can write and an internet connection.
However, these are merely the essential tools; to make it in the world of remote writing, you will need a bit more than a laptop and a Wi-Fi connection. You will also need:
Drive and motivation – this is probably the best quality you can possess when starting out as a writer. When new to the game, there will be a lot of hurdles you will have to overcome. The ability to actively motivate yourself to get out there and put in the work required is a huge asset.
Belief in yourself – there will be many times when you are in doubt. You will question your choices and the quality of your work. You will wonder whether you are good enough. Self-belief is what will see you through the uncertainty. Trust in the content you write and do not be afraid to put your work, and yourself, out there. DO NOT let fear and doubt stand in your way.
Follow this link to find out what other behaviors and habits you will need to practice to achieve success as a remote writer.
Remote Writing: A Valid Career Choice
Although getting to a point where you are making a steady income from your remote writing can seem like an uphill battle, it is not impossible. Millions of people, most of whom started as novice writers, have built empires from their earnings working as remote writers.
There are a few tips you can follow to help expedite the process, so you don't waste too much time scouring the internet for jobs.
How to Get Remote Writing Jobs
When starting out as a writer, the first thing that you should aim to achieve is just getting yourself out there. Create content and publish it for people to see and get to know your writing style. Even better if you have a niche topic you can specialize in or are passionate about; this makes researching and writing about it that much easier. As the saying goes: do what you love, and you will never work a day.
Writing sample content also allows you to work on your style and technique. You will get better the more you write. It will enable you to find your voice and boost your confidence, making you a better writer.
During this phase of your writing career, you can use the following tips to help put out your content and show that you are a capable writer:
1. Guest Post on High Authority Sites
Guest posting refers to posting your content on someone else's website. Go for high authority websites like Medium to increase views and reach a wider audience.
Depending on the host site you choose and the quality of your content, you can get paid to post or land a free guest post spot.
2. Start a Blog
Blogging is one of the easiest ways to showcase your work and even help you land a regular job. You can create a personal blog writing about your personal experiences, or you can use the blog to curate your sample work like a kind of portfolio.
Note that there's a difference between how you would write a personal blog and a sample blog. The former focuses on your perspective from your own experience, while the latter is a bit more serious, citing accredited sources.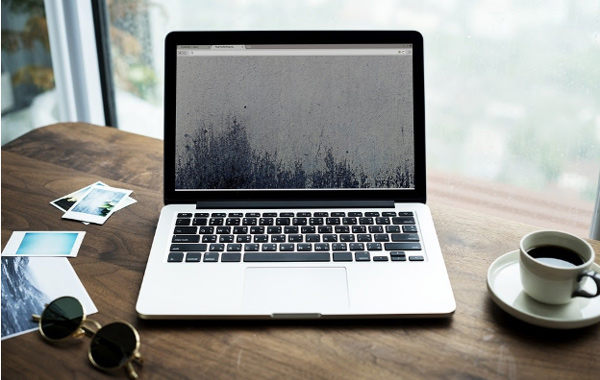 3. Grow Your Network with Other Writers
Just as in any other business, networking will prove an invaluable asset in your career as a remote writer. More experienced writers will put you onto the best writing practices, give you tips on how to negotiate your rates with clients, and even give you leads to new jobs. A healthy network of writers might mean the difference between a successful and a mediocre career.
Once you have set up shop and have a few posts/samples under your belt, you are ready to move on to the next phase:
Where to Get Remote Writing Jobs
There are several ways you can secure a writing job; these include:
1. Cold Pitching
Cold pitching refers to the art of mailing prospective clients and companies that are not actively seeking writers and pitching your services. Cold pitching is one of the boldest methods you can employ to land a client.
When cold pitching, the first thing you need to do is research. Find out all you can about the client and their products and services to bring real value to the table.
2. Check Freelance Writing Job Boards
There is no shortage of freelance writing job boards. Use them to secure new clients and maintain a steady flow of work and income.
Beware that not all of the clients and job offers on these websites are credible. Do your due diligence on the companies offering jobs before accepting offers. If the deal looks like it might be too good, then it probably is.
Check out websites like ProBlogger and Upwork for freelance job offers.
3. Create a Freelancer Website
A website is another excellent tool to help draw clients to you. When pitching clients, writers do not use CVs to explain to the clients what they have to offer; this is the role the website plays.
Ensure all the pertinent information a prospective client might want to know is on display on the site; this includes:
About Page – add information about all the solutions you bring to the table, how YOU can help them. Avoid sentimental rigmarole. This information entices the company to hire you.
Services Page – This is your chance to woo the client with all you have to offer and how your services can help them.
Portfolio – this is where you get to show off your content. Clients can go over your work and see exactly what you have to offer. Put your best foot forward; your content speaks for you here.
Contact Page – display your contact information here. This is where you'll put your email, telephone, and social media profiles. Make it easy for companies to reach you.
Your website need not be anything over the top. You can create a simple website to show off your capabilities and make it easy for clients to reach out to you.
Writing is the best entry-level remote job available presently, and it has never been easier to get your remote writing career started.
With new online businesses starting daily, and even more traditional businesses moving operations online, demand for online writers is at an all-time high.
Sign up to Small Revolution and find out how you can kick off your remote writing career today!