In years gone by content writers and copywriters also proofread their own work. Today, this is not so much the case.
Because the Internet has become a never-ending resource of information and the need for constant content creation has skyrocketed there's an ever-increasing demand for online proofreading jobs as a standalone vocation.
Nowadays, it's almost impossible for freelancers to move around the online world without coming across different types of home-based proofreading jobs.
Perhaps you're new to the world of online work and freelancing and would like to get paid for proofreading remotely but wondering which online businesses offer legitimate job opportunities?
If this is the case, you're at the perfect place to find out about scam-free websites where you can get paid for online proofreading without having to leave the comfort of your home.
We've done the research for you and have collated a short list of legitimate companies offering online proofreading jobs.
1. Cambridge Proofreading LLC
Cambridge Proofreading LLC is a company that provides expert proofreading and editing services in various subjects which can be grouped into five categories:
business and economics
medical sciences
social sciences
life sciences
engineering and physical sciences.
So, proofreaders and editors who start working with Cambridge Proofreading LLC as independent contractors may expect to work on:
admissions papers,
research proposals,
dissertations,
resumes, and other related documentation.
Sounds like your cup of tea? Great!
But first, you need to meet these requirements to be able to apply for a job:
be experienced in academic proofreading and/or editing
be a native English speaker
hold a degree from a British, American or another English-speaking university.
If this seems like a perfect online job opportunity for you, you can email your resume to [email protected] or contact them via phone after you've made sure you have the right qualifications (by following the first link in the above section).
However, if this isn't quite what you're after, keep reading because there are plenty of other great online companies offering work to remote proofreaders.

Equipped with these handy tips, you are now able to proofread effectively. Grab your free cheat sheet now!
2. Kelly Services
As a trustworthy employment agency which has been online for more than 70 years, Kelly Services offers legitimate home-based proofreading jobs as well as a host of other global career opportunities and resources.
As a proofreader, you could expect to work predominantly for American employers in various fields and industries. Requirements typically depend on particular jobs, so feel free to explore their website for more in-depth information.
If you'd like to join their global network of 7,000 employees to find remote proofreading jobs, click on these links and find out how to start working at Kelly Services.
3. EditFast
If you want to find a remote proofreading job at EditFast, follow this link and have a thorough read through their website—not just the essentials we've presented below.
This online company offers remote freelance proofreaders work if they have:
a strong command of the English language
a university degree
professional proofreading or editing experience
specialized knowledge in literature, finance, medical, technical or any other academic field and
a reliable Internet connection.
If you've checked all their job requirements and you're eligible to apply for a proofreading position, below are the next basic steps to take:
Register and submit your resume with their Resume Builder.
Complete some editing tests.
Create your Web page through the EditFast Web Page Builder and submit a non-disclosure agreement.
Upon completing these steps, you just need to sit back and wait for their approval, which can take between one day and up to two weeks.
If your profile gets activated (which means it's been approved) you'll start getting new project notifications.
Great! What's next?
Work-from-home freelance proofreaders get to bid on different projects. If their bid wins, they receive 60% of the earnings from each job (via PayPal) when they complete their part of work.
It's important to point out that rates vary by project and you may not be offered consistent work on this platform.
4. Wordy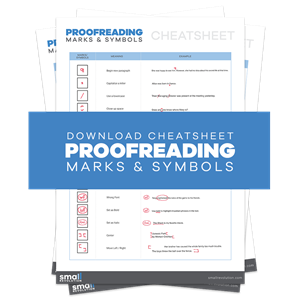 Wordy is a job board which works on a first-come-first-served basis. Freelancers from all around the world can find ad hoc remote proofreading and editing jobs on this platform. It takes an hour or so to sign up.
According to Wordy, their editors can earn €30.53 per hour if they work at an average speed.
If you have the expertize and a stable Internet connection, your location won't be an issue. You'll be welcome to apply for a remote proofreader or editor position at Wordy.
What's more, English does NOT need to be your mother-tongue, but you must pass their test and be well-acquainted with the Wordy style guide.
Before you apply for a vacant position at Wordy, you may want to familiarize yourself with:
(Note: At the time of writing this article, Wordy website was being updated so they have paused editor registrations and asked applicants to check back in Q1 2020.)
5. Babbletype
Babbletype openly invites dedicated and capable remote proofreaders, transcribers, translators, and writers to join their team as independent contractors.
You can work whenever you want to as long as you meet their deadlines.
Rates typically paid to proofreading contractors who work for Babbletype range between $0.13 and $0.18 per word depending on the language. They process payments weekly via PayPal.
You are eligible to apply for remote work here if you are:
dependable
a native speaker proficient in English
own a decent computer with a good Internet connection, and
are preferably located in the UK, USA, Canada, Australia, Ireland or New Zealand.
Here's the standard procedure for applying:
If you believe you meet their requirements, first, complete this online job application form.
Don't rush! Read all the information carefully and take your time to do their short proofreading test (if that's the position you're applying for).
You'll need to wait a few days before they contact you while your application gets approved.
Babbletype posts new work at a specific time (usually about 6 p.m. EST) every day. When you accept a job, it will typically be due 22 hours later (at 4 p.m. the next day).
You're also allowed to take on more than one assignment per day, including 'audio auditing' work (listening to and correcting a failed transcription).
When you're in their system, you'll get one email each day in which you'll find out about newly available assignments.
Option a) If you cannot or don't want to work that day, simply don't respond.
Option b) If you'd like to work on a particular offered assignment, click on the link to their assignment tool, choose the assignment to work on, and sign-up to complete it.
Sounds like a good fit for you? Then, go ahead and submit your job application.
Time to land that remote proofreading job now
To get paid and succeed as a home-based freelance proofreader, you need a legit online job that ensures a stable income for you and your family.
Have you worked as a remote proofreader before?
If you're just starting your online proofreading career, perhaps you'll have to
join more than one scam-free proofreading websites listed in this article to make a good living.
However, once you've gained more professional experience, you'll be able to land a well-paid proofreading job online with no hassle at all.
Don't take our word for it. Try it out yourself!
Shareable Image
Photo courtesy of freepik.com by rawpixel.com