You've made it! H.I.R.E.D! Congratulations! Quick flashback, you survived the nerve wrecking interview process, answered tough curveball questions, and managed to successfully snag your dream job. And even negotiated yourself a competitive online job salary package.
That's no mean feat, and you know it. So, go on and give yourself a high five! And a bear hug.
The hard part is over. But hang on a minute…
You're going to be a newbie in your new workplace. And in truth, being a newbie can be intimidating. You'll be trying to figure out things and at the same time make a good first impression to your new boss and colleagues.
But how do you start your online career with ease and confidence?
Worry not. Stop scratching your head. We've got you covered. Just go through this checklist and be guided. In no time, you will fit in like a glove.
Ready to rock your shiny new job? Let's fire away!
1. Make a Checklist of Things You Need to Do Prior to Your First Day of Work
Often, your new employer will send you a welcome email and a set of other orientation instructions beforehand.
You can term this as a knowledge base and it may contain information such as: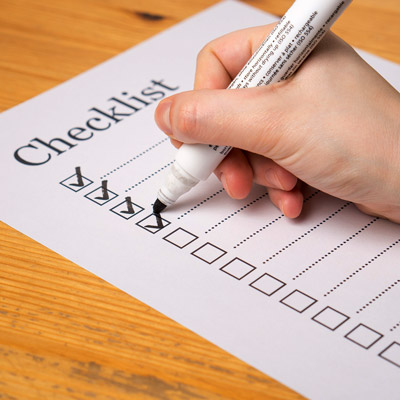 An overview of the tools to be used e.g. Basecamp, Hubstaff, Slack, Trello, and more.
Access to passwords you'll be using
Your job role description
Standard operating procedures
And other useful instructions to help you get started
Make sure that you carefully read the provided information. Familiarise yourself with the necessary software by accessing them to get a feel of how they work.
This helps you be better prepared on your first day at work and not feel overwhelmed by information and procedures.
Remember to install the needed online tools and bookmark all the apps and software you'll need on your browser for quick access.
2. Prepare your Mind Set for Online Working
Let's face it, things are going to be different in your new online job. And that is OK. Approach your new job with an open mind. Be patient with yourself as you try to figure out your way around and fit into the new work culture.
Don't be too hard on yourself. Approach the new work environment with an open mind and a positive attitude. Take your time to get familiar with how things are done in your new workplace before suggesting improvements.
3. Set your Time and Alarm To Wake up Early Enough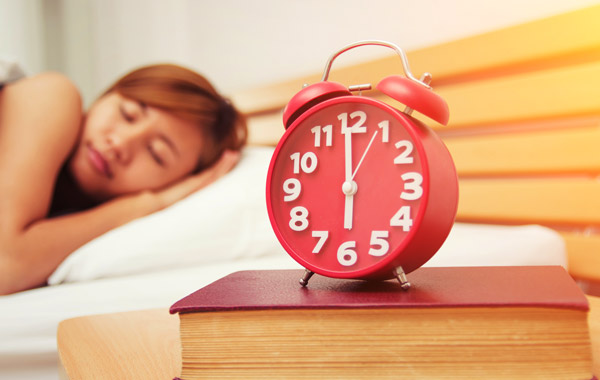 Yes, it's a dream come true that you will be working from home. But that doesn't mean that you sleep yourself lazy. You need to wake up nice and early (according to your start time).
Aim to be online at least 15 minutes to the agreed start time. You can use this time to read something motivational or keep up with current news. Anything that can set you in the right working mood.
4. Prepare Comfortable Clothes for Work. No PJs Just Yet
You've been dreaming of working in your pyjamas and not having to put on that corporate look. And now that you are working from home, you have the liberty. True, but consider this:
Try not to work in your PJs just yet. Or ever. And here's why getting dressed up counts:
You'll feel more professional. Your dressing influences how you speak and feel
To exercise self-love and look a lot more like you're working – confident, fresher.
You'll get into work mode. Getting dressed up will help your brain switch from "home mode" to "work mode."
You'll be spontaneously presentable. You may need to jump in for a quick meeting via video chat or even have visitors popping in unannounced. You wouldn't want to look ridiculous in your PJs at midday, right?
5. Prepare and Create a Comfortable Workspace at Home
Is your workspace comfortable? Have a look around, is it well organised? Clutter makes one feel disorganised. Clear out any unnecessary things lying around your work area. Aim for a neat and well-organised work desk.
Furthermore, personalise your dedicated workspace and make it feel comfortable.
Here are some ideas to help you get started:
Desk plants. Besides adding beauty plants purify the air and help reduce stress.
Stationery organiser keeps all your stationery neatly organised and within easy reach
Personal pictures of your loved ones or yourself can make you feel less isolated. The pictures can really cheer you especially when you are having a long day.
Snacks within easy reach will keep your energy going especially on busy days when you can't even peel yourself off the screen. Watch out the sugars or else you may end up having a sugar rush.
Organise your desk for a neat look. It is easy to work and achieve your targets when everything is in the right place and within easy reach.
Personalised screensaver of a personal picture or motivational quote to give you a boost more so when you're feeling less productive.
By now you should have the following items ready and in good working condition: a reliable computer, high-speed internet access, a dedicated business phone line (if necessary), a fax and printer (optional), and headphones (optional).
It's a no-brainer that you will be sitting for long periods, right? Therefore, it makes perfect sense to get a good chair that will give you proper support and help you maintain the right posture.
6. Set Clear Boundaries with Family and Friends
We all love family, but that doesn't mean that you can't set some tough rules to allow you to get some work done. Therefore, lovingly let everyone at home including your adorable little ones know that you will be busy working.
You can put on your headphone to signal that you are busy or put door knobs signs and posters that you may agree on. Let them know that if it is not an emergency, they can wait until you're on a break. That way they will know that they can only reach out to you when it is an absolute emergency that can't wait.
Also, it's easy for friends to think that they can just pop in unannounced anytime. Especially now that you are "always at home". It is such distractions that can make you lose focus.
Clearly inform them that you have work to do and let them know when you will be available for a chit-chat.
7. Plan your Work Schedule and Breaks
Productivity doesn't equal working 100 % of the time you're home. You can work in long chunks of time. For example, work 2-3 hours and then take a short break. Normally a 15-minute break is good enough.
Also plan for a longer lunch break, approximately an hour. Just remember to be disciplined enough to stick to your schedule. Go on and enjoy your flexibility. Take a break.
But bear in mind the next point…
8. Hone your Skills so you can Commit to Doing More
You can identify at least three goals for your new job. Ask yourself these questions to help you figure out how to execute them.
What skills do I bring to the table?
What skills do I want to build on?
What goals do I have for my new role?
And you'd be right because that's a smart way to position yourself for success.
9. Create your to-do list
Once you've received a brief of what you are expected to do, outline the priority tasks on a to-do list. Next, break them down into doable chunks that you can tick off as you go along.
By the end of the day, you will be able to see what you've achieved. For the missed targets, you can roll them over to the next day. However, try to meet your set targets as much as possible.
10. Check Online Status and Stay Visible
It's hard to see your colleagues or boss when working online. However, there are ways to keep other ways to keep tabs with them and remain visible in the virtual space.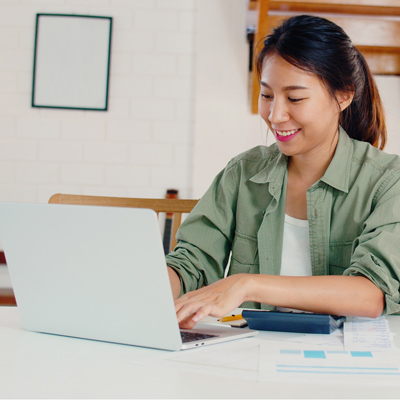 A good start is greeting everyone in the morning. That should be easy with web tools such as Basecamp which allows real-time online communication campfires.
As the day goes by, check in with your co-workers and boss. Let people know you are still around. Read on for some insider tips.
Project status: Inform your manager of your progress in the project/s you are working on. Let them know if all is well or you need extra guidance
Ask for advice when you're having trouble with a project. It is best to get it right the first time than have to rework a project – saves time and money.
Provide solutions and assistance where necessary. Share your thoughts.
Ask for feedback. Don't shy away from constructive criticism. It helps you become better in the long run.
And remember to maintain online etiquette. Don't be spammy.
12. Practice and Ensure you Know How to Use Cloud Storage
Let's face it, there are some things that you can't predict. Don't you just hate it when there's sudden power outage, interrupted internet, or the inevitable computer crash?
Don't let this be you, make a smart move and use available cloud storage options such as IDrive, Dropbox, Gmail Suite, and Microsoft's OneDrive to store your working documents. In case of any unforeseen emergencies, you can easily retrieve the information from a different location and continue working.
13. Plan your Errands, Family, and Outdoor Schedule
The irony is that you can work from home and not get a chance to get out of the house. Therefore, in your schedule plan some time away from your computer to get out and about.
Get some sunshine, walk the dog, or just do some grocery shopping. Get something to do outdoors every day.
14. Prepare your Mind Set. Pretend You Are Not at Home
Set your mind right that you are working. Assume that you are not at home and get busy working. Otherwise, you might find yourself in bed and that's not good for your productivity.
Also, don't go into non-work appointments in the middle of the day. Be smart about managing your time. Book appointments early in the day or later in the day to avoid in between disruptions when working. You'll have time to get more stuff done.
11. Be Yourself
It can be tempting to try so hard to please everyone. Which is okay but remember to be yourself and bring out the best in you. Smile, relax and enjoy the first day of your next big thing.
15. Work When You Are at Your Most Productive
Identify the time frame within which you're most productive. Are you an early morning person or do you enjoy working in the still of the night? Whichever time works for you, work at that time. You will be productive.
16. Make it Harder for Yourself to Mess Around on Social Media
Social media is a double-edged sword, it has its fair share of benefits but when you're working it can eat up your time and fast. A 10-minute peek may turn into an hour or two. Not good. There are useful apps that you can use to stay away from social media during your work time.
17. Stay Out of the Kitchen
If you're not disciplined enough, you may find yourself in the kitchen snacking half the time you are supposed to get some work done. Therefore, restrain your trips to the kitchen especially if you are fond of snacking.
16. Pick a Definitive Work Schedule and Finishing Time Every Day
It is pointless to overwork yourself and burnout. Instead set and follow a workable schedule. Once you achieve your set work hours, stop and plan for the next day.
When there are urgent assignments, you can make an exception but it shouldn't be a norm. Be clear with your working hours and stick to them.
Now Go Rock Your Shiny New Job!
See, there's nothing to worry about anymore. Just be guided by these useful tips and within no time you will move from newbie to pro!
Want to stay ahead of the game? Keep improving your online skills.
Be the best candidate for the job every time with 100+ specialist lessons in becoming a virtual assistant, customer service assistant, and an eCommerce copywriter.
Photo by Freepik / CC BY