Time management is one of the most important skills to have as a virtual assistant. You are more likely than not going to be working for more than one client and they all will want to have a piece of your time.
If you don't learn how to manage your time, you will find yourself missing client deadlines every now and then. This is very bad for business.
The following are some of the things that you can do to manage your time better while working with multiple clients.
1: Have Meetings at the End of the Day or Late Friday
Most people are productive 5 hours after waking up. During this time, you should be doing productive work instead of having unending meetings. Since by day end you are tired, you can give yourself a break by scheduling all your meetings then.
Most people do not work on Friday afternoons and this might also be an awesome time to have meetings. Friday afternoons are also good for meetings because this is when you update the client on what you plan to do the following week.
These timings are sometimes not practical because a virtual assistant might be working in a time zone different from the client's. If that is the case, you need to organise the most appropriate time for both of you to have a meeting.
Still, the meeting should be either at the end of your working day or on Fridays when both of you are free.
2: Batch Your Tasks in Your Calendar
Once you start getting orders from several clients, you will need to batch the tasks that belong to one customer so that you can execute them as a block.
You will need to give a buffer time because there might be an unexpected task that will have a higher priority than the one you are doing and you will need to donate some of your time to the new task.
Examples of unexpected tasks include;
Picking the kids from school or
Getting lunch or
Have a guest at your house
Once you have your tasks laid out for you, you will get an idea of what you need to do first and how your week looks like.
Hubstaff is a helpful tool when it comes to managing your project. Its GPS tracking you work on the go. What's more, you can measure your productivity using a built-in efficiency tool – to help you work smarter.
If you are using a platform such as Google Calendar, you'll have an easy task of moving your time-specific tasks and urgent tasks around so that you can attend to the ones that are prioritised.
It is important that you colour code everything, putting your personal items in pink and work stuff in blue.
3: Create Some Time to Market Your Work
Attending to your existing clients is all good and nice but if you don't market your skills as a virtual assistant you will soon find yourself without a client.
You can, for example, set Friday afternoons to market your skills by raising your virtual assistant profile and creating new relationships in your local area or on the internet.
Some of the things you can schedule to do when you're not very busy include social media posts and sending out email campaigns.
4: Try To Meet Your Clients Physically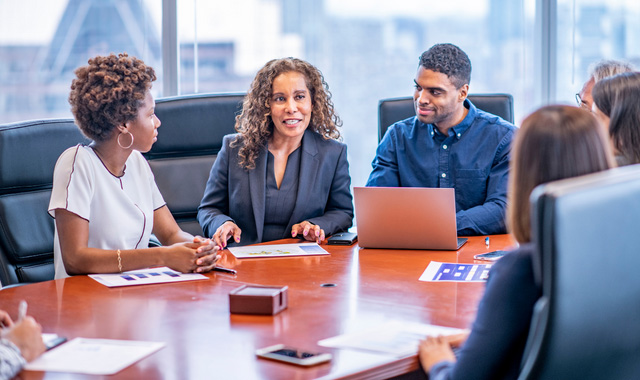 Although most virtual assistants' communication with clients happens online, it is absolutely important to get a feel of the client by meeting them physically.
You will get a better idea of who you are dealing with by speaking to them face to face as they explain the business ideas to you.
Physical meetings are also a great place to start networking and getting referrals from your existing clients.
5: Share Your Skills with Other VAs
Whatever else you do, once you discover a new trick of doing things, it is always nice to share with the virtual assistants in your area. You can create a virtual assistant forum for all the professionals in your area where you meet up to encourage each other, swap stories and share the skills.
If you are not mean with your skills, other virtual assistants will also share with you their skills and refer customers your way. If you learn a new way of doing a task faster, you'll save a lot of time.
New ways of doing things are discovered every day.
6: Don't Waste Time with Unproductive Networking Groups
Every six months, take time to assess and evaluate your clients to see how they came to you. If you have been visiting a particular networking group and you have not gotten a single client from it, it is time you stop wasting your time there.
Ask yourself which networking groups are best for you and why they are best. You can then try to get more networking groups of that kind. In short, do more of what is working out for you and stop wasting time with what is not working out.
7: Break up Your Project into Manageable Chunks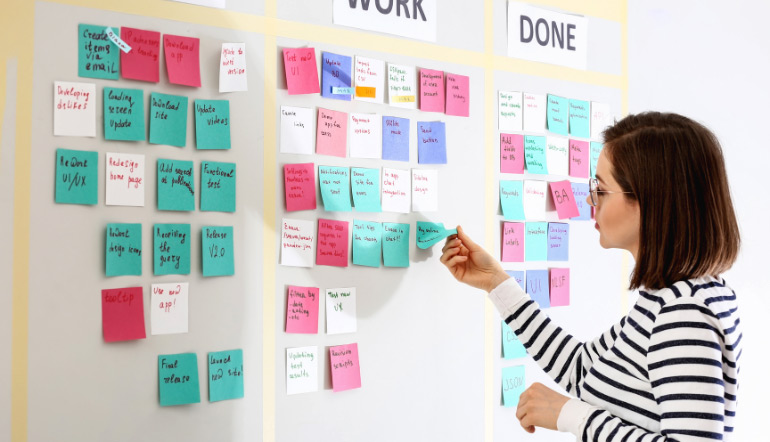 Sometimes, you have a project that will take 12 hours but you can't figure where you are going to get 12 hours on your schedule. If you find yourself in such a situation, break up your project into chunks of one hour each so that you can fit it in your free times.
Before you break up the project, ensure that you have ascertained that it is doable within the deadline given.
8: Never Do 70-Hour Weeks
If you try to make every client happy by meeting all the deadlines, you will burn out sooner than later. Sometimes you will have to tell the client you're busy and give them an alternative date when you are free to do the work.
That is how freelancing works.
Unless the client who is requesting you to do some task is a long-time, well-paying customer, or they have been on retainer for quite some time, never allow anybody to bully you into accepting their work if you're not available.
9: Do the Work When You're Most Productive
Are you a night owl or a morning person?
Find out when you are most productive and schedule your work in the AM or at night.
If the task that you are doing need some concentration, then it needs to be the first on your queue. Fit your schedule at your best personal time.
10: Take Advantage of Your Freelance Lifestyle
Who wouldn't love to take a dog for a walk in the middle of the day?
Who wouldn't want to be able to pick the kids from baseball or football practice?
How about taking a holiday when everybody else is working? A freelancer should enjoy some of these perks because they chose the lifestyle.