Are you interested in working from home?
It seems like scores of freelancers have taken up proofreading as a job. So we understand your skepticism when it comes to venturing into entry-level proofreader jobs.
We bet you're sick and tired of wasting your precious time browsing popular online marketplaces such as e.g. Upwork or Fiverr only to find nothing suitable.
Well, your search has come to an end because we've done all the hard work for you.
We've curated this list of 80 authority websites where you'll find genuine online proofreading jobs.
And 80 websites mean there's something for everyone; whether you're an expert or a newbie or are interested in short-term or long-term employment.
A vast majority of these jobs allow you to work remotely on your own terms. So you can hit the perfect work-life balance and earn enough money to:
pay your house, insurance, medical and other bills
get rid of debts
save for retirement
afford your children a better education
help your dearest ones
go on a family holiday
buy a new car and all those little or big things you've always wanted but couldn't afford
So let's get started, shall we?
Note: Follow the links in each subsection to see a full list of job requirements, all job openings within a particular company, tests and other details relevant to job seekers.
1: Scribendi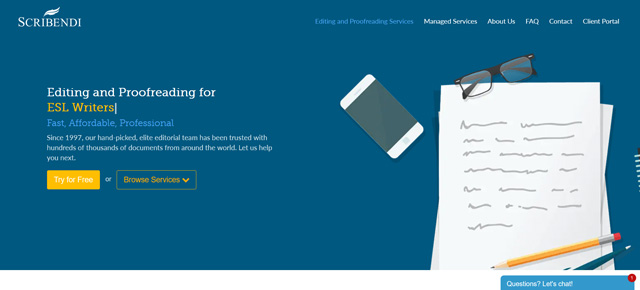 Scribendi is a fast-growing Canadian based company, which employs both freelance and in-house proofreaders and editors globally.
You're welcome to apply for a freelance proofreading position at Scribendi as an independent contractor. Even if you're a newbie searching for entry-level proof reader jobs online, as long as you:
Are a native English speaker
Hold a university degree in a relevant field
Have at least three years of experience in editing, writing or language teaching
Are able to proofread certain volumes of work with an average speed of 1,000 to 1,500 words per hour
Pass their screening test
Scribendi offers its employees:
Free online training
Monthly incentives
The ability to work from home
Set their own flexible working schedule
Choose the projects to work on according to their preferences
The rates are competitive, they vary by project, and you get paid in USD via PayPal.
Scribendi also has a supportive group i.e. forum so that their online editors can easily connect with one another.
2: Sibia Proofreading
You are a perfect candidate for a freelancer at Sibia Proofreading if you are an experienced science expert who holds a Ph.D. or an equivalent in a related field.
It's not mandatory but will provide you with an advantage over other candidates. Because this company's unique selling point is proofreading and editing academic reports, journals, and dissertations.
Also, you must be a native English speaker who has a good grasp of CSE, MLA, APA, AMA, and Chicago styles.
Although Sibia is not currently accepting job applications, bookmark their website as one of your key search terms and for future job openings.
3: ProofreadNOW
Expert proofreaders, copy editors and translators who have at least five years of experience may also occasionally find freelance work opportunities at ProofreadNOW. This is only after they've passed several company tests.
Their employees work in teams of two as all their projects and documents are reviewed by two experts as part of their standard procedure.
This company isn't always hiring, so bookmark this website and check for job openings from time to time.
You can also subscribe to their Employment information email list if you'd like to sharpen your skills. And get notified when they look for proofreaders to join their team.
4: ProofreadingServices
ProofreadingServices.com regularly has full-time or part-time remote positions available for beginners and experienced proofreaders, editors and online tutors worldwide.
You'll need to demonstrate exceptional proofreading skills and pass their 20-minute preliminary test before you can apply for work.
This company offers:
Competitive pay ranging from US$19 to US$46 per hour depending on turnaround time (which is more than the US average pay rate for proofreaders)
Flexible working hours (you choose the time zone and whether you'll work full-time or part-time)
A chance to connect with the world's top English proofreaders and work with various clients around the globe
Several helpful resource guides.
Their happy clients prove that this is a legitimate site. Here's one testimonial,
Excellent service. By the way, my paper has been accepted. Thank you.

Annalisa Baldissera, University of Brescia
5: ProofreadingPal
ProofreadingPal regularly hires proofreaders and editors with no less than five years of experience and a university degree. Or applicants who are currently enrolled in an accredited US university with a minimum 3.5 GPA.
ProofreadingPal also uses a strict two-proofreader business model, so there's always plenty of work. They specialize in business, resume, academic, student, essay, and book/manuscript.
According to the company website, you can earn from $500 to $3000 per month as their online proofreader.
You can check out the detailed job requirements and answer their independent contractor questionnaire if you'd like to apply for a position. Then, their representative will contact you within five to ten business days.
Meanwhile, here's a list of their current team of expert proofreaders so you can scout out the core skills and competencies you need.
6: Polished Paper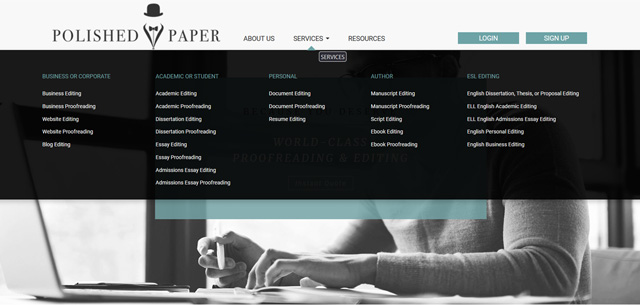 Polished Paper is constantly in search of exceptional proofreaders from around the world.
To join this company, first register for a user account on their website then submit your resume. Take their 35-question editor test but ensure you're familiar with the popular style guides such as APA, MLA, and Chicago beforehand.
If you're qualified and lucky enough to join their team, you'll be able to work from home or anywhere you like whenever you want.
Your pay will depend on the number of words per project and your turnaround time.
7: Kibin
Kibin is a small company focused on helping students polish up their writing to perfection. Their international team of proofreaders and editors is specialized in checking student assignments, essays, dissertations, applications, and similar projects.
Proofreaders at Kibin are paid per word but get bonuses for customer satisfaction and deadlines. So, they can consistently earn $15 to $25 or even up to $30 per hour working from home on projects they're interested in.
If you'd like to work for Kibin and there are no current proofreader job openings: check their website regularly, sign up for notifications, or send them an email inquiry about vacancies.
8: ManagedEditing formerly Wordfirm Inc.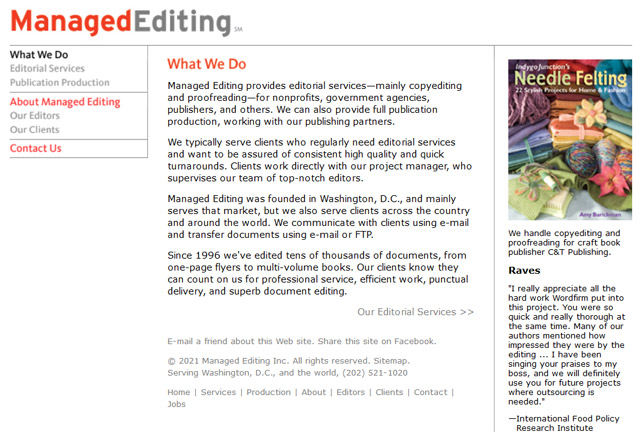 ManagedEditing hires skilled proofreaders as independent contractors who work remotely, create flexible schedules and get paid hourly.
This company requires a university degree and at least five years' experience preferably in the field(s) of law, medicine, computers, science or engineering. Their contractors are allowed to choose the categories they'd like to proofread or edit content in.
To become a freelancer at ManagedEditing, you must fill out their detailed Independent Contractor Application form.
If they don't have a current need for online proofreaders, you may contact them to inquire about job opportunities.
9: Edit 24/7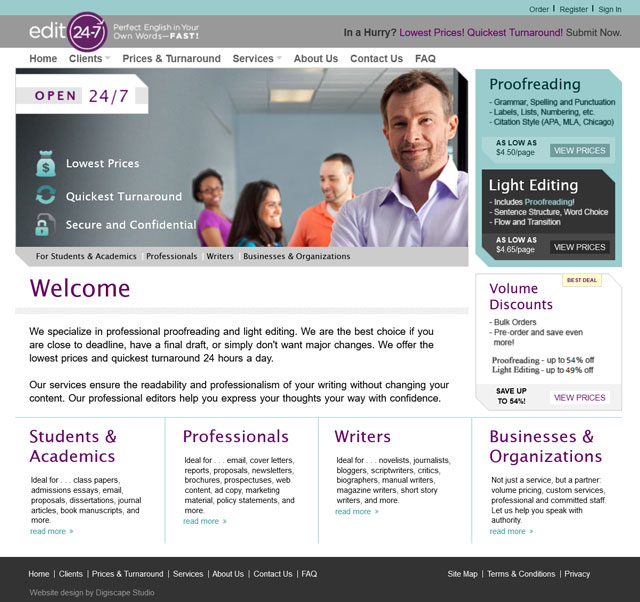 Edit 24/7 offers the fastest turnaround for proofreading services around the clock to their clients and welcomes entry-level proofreaders to join their team.
To achieve such a high turnaround, their work follows a very specific process:
Grammar, Spelling, and Punctuation. From the tenses to subject-verb agreement, pronouns, possessives, sentence fragments and an array of punctuation marks.
Mechanical Consistency. They check for:

Accuracy in the numbering of the table of contents
Consistency and correctness of lists and labels according to your scheme
Cross-referencing; ensuring that items in the document appear where the text indicates they do
Bibliography
Consistent citation
The client may also need help with their references. So they check referencing styles based on the latest version of the APA, MLA, Chicago, or Turabian. So you must be conversant with these style guides beforehand.
Sounds like a good fit for you?
If you'd like to work for Edit 24/7, you're invited to email the company at editors@edit247.com or to contact them via phone.
10: Babbletype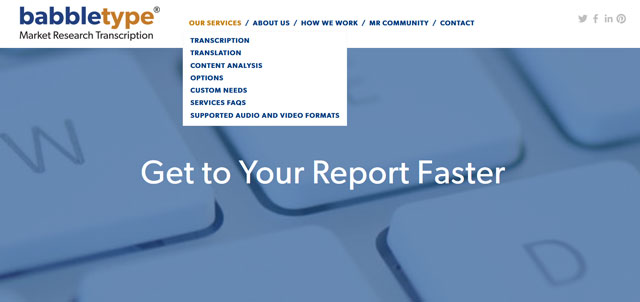 To apply for work at Babbletype, you need to be a language proficient native speaker from Australia, New Zealand, the UK, Ireland, the US or Canada.
Only then will you be able to earn $0.13 to $0.18 per word proofreading various types of projects for this company from the comfort of your home.
They post jobs at a particular time every day and when you accept an assignment, it's due in the following 22 hours. Their freelancers get paid weekly via PayPal.
Complete their Independent Contractor Application for a chance to be a Babbletype Proofreader. Yes, we made that up.
11: EditFast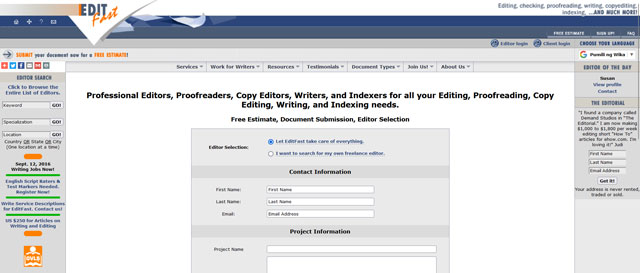 Edit Fast always invites both experienced freelance proofreaders, editors, and writers to their platform for work opportunities. They specialize in connecting clients with proofreaders.
If you get a proofreading project via this website, the company takes 40% of the total contract price once your work is completed.
Their freelancers typically get paid via PayPal on the last day of the month and the rates vary by the project.
Edit Fast requires a university degree and previous experience.
Their hiring procedure is quite rigorous. You must submit your resume with their Resume Builder, complete several editing tests, create your own page through their Web Page Builder, and submit a non-disclosure agreement.
If you get a positive review, your profile is activated so you can start working on job opportunities that come up.
12: Edit 911
Based in the U.S, Edit 911 always hires top-notch online proofreaders and editors who hold a Ph.D. in English or a related field.
If you're up to the task, don't hesitate to check whether you meet all the necessary qualifications and apply for work. Because the pay is as high as their entry requirements.
If you're eligible to apply, you'll get the chance to work on a wide variety of interesting projects such as proofreading and editing books, dissertations, theses, business documents, website copies, manuscripts and many other types of writing.
Stephen Payne, the author of How to Purchase Archaic Jade, is one satisfied client.
My book was just sent to the publisher. Without your services and the excellent book editing by your staff, my work was at a standstill. Your ability to take on challenges when every other editing service refused, is what truly distinguishes your company. I proudly placed "Edited by Edit911.com" on the second page.
13: First Editing
First Editing provides highly qualified individuals who have extensive professional experience with full-time work opportunities. They focus on three types of editing: fiction, non-fiction and academic editing.
If English is your mother tongue and you meet all their other requirements, don't hesitate to complete their detailed job application form.
Email your completed form to hireme@firstediting.com accompanied by your extensive resume, cover letter, and previous work samples as requested.
14: Cambridge Proofreading LLC
Cambridge Proofreading is an excellent legit job opportunity for online proofreaders who are keen on thorough proofreading and editing dissertations, research proposals, and similar papers. In academic subject areas such as economics, business, engineering, medicine, physical, social, and life sciences.
Check out the company requirements for independent contractors and email your resume along with other necessary information to editingmanager@cambridgeproofreading.com if you'd like to apply for a position there.
15: WordsRU
WordsRU warmly welcomes job applications from academically qualified and experienced proofreaders and editors worldwide.
To join the WordsRU team, you're expected to have at least two years of experience and a postgraduate degree.
This particular job board requires applicants to be additionally conversant with one of the following applications:
Adobe Acrobat Vs 8 (Professional) for editing PDFs
Adobe InDesign
Adobe Framemaker
DITA and Arbortext Editor
QuarkXPress
Final Draft
Movie Magic Screenwriter
LATEX
If you're eligible for employment, feel free to send your resume and cover letter to jobs@wordsru.com.
Yes, the requirements are pretty high but a job here enables you to earn a stable above-average income, so it's worth the effort.
16: Kelly Services
An employment agency with a 70-year tradition, Kelly Services, offers numerous legitimate proofreading and other remote job opportunities all over the world as shown below:
Job requirements vary depending on the nature of a particular position.
So, to find genuine proofreading jobs throughout the USA, search the website and learn how to start your freelance proofreading career at Kelly Services.
If you like what you've seen, consider becoming one of 7,000 employees within this global network.
17: Reedsy

To join Reedsy Marketplace as a freelance proofreader, sign up and create a free profile where you'll showcase your skills and previous work.
Stand a chance to earn above $1,000 for proofreading an average 60,000-word copy according to their calculator.
If you're eligible to join the community, you're free to bid on projects. Note that you keep 90% of each project you work on (excluding payment fees) and Reedsy charges a 10% commission.
You can learn more about Reedsy here and by exploring their website.
18: Scribbr
Scribbr is a company based in the Netherlands and focused on assisting students on their way to academic success, i.e. editing and proofreading dissertations, essays and theses, detecting plagiarism in the papers and generating APA style references.
You can join their global team of over 500 freelance proofreaders and editors and earn between €20 and €25 per hour even if you're a beginner.
But you must be a native English speaker who holds at least a bachelor's degree and pass their language quiz.
If you'd like to grab an opportunity at this amazing editing and writing company, you may check their freelance job openings and the full procedure of becoming a Scribbr editor and apply for a home-based position.
19: Kirkus Media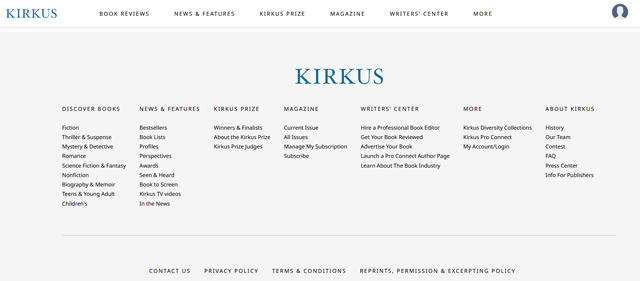 Kirkus Media, a company involved in book publishing, often hires work-from-home freelance proofreaders, editors, book reviewers and other similar specialists for their projects.
Keep an eye on remote career opportunities at Kirkus very often especially if there are no suitable job openings currently available.
Applicants need to submit their resume and previous work samples via email as well as to pass a sample editing test.
If you're knowledgeable about the search terms associated Chicago style guide, your chances of getting hired significantly increase.
20: Domainite
Although it offers ridiculously low rates, Domainite's team may be an excellent opportunity for newbies without a proper degree to test the waters and gain some paid proofreading experience.
The company seems to always be hiring. You must pass a sample editing test to apply for work and be stand to earn $0.25 for every 100 words you edit. If you get employed at Domainite, you'll get paid weekly via PayPal.
Working for this company is perfect for beginners with absolutely NO degree or experience required, it might be exactly what you've been looking for.
21: Gramlee
Gramlee is always welcoming talented work-from-home editors and proofreaders to join their growing global team.
Gramlee Employment Application process is unique and you have to work fast as the company promises its clients a 24-hour turnaround time for up to 3,000 words.
As an independent contractor, you can get paid between $12 and $20 per hour depending on your productivity.
22: Wordy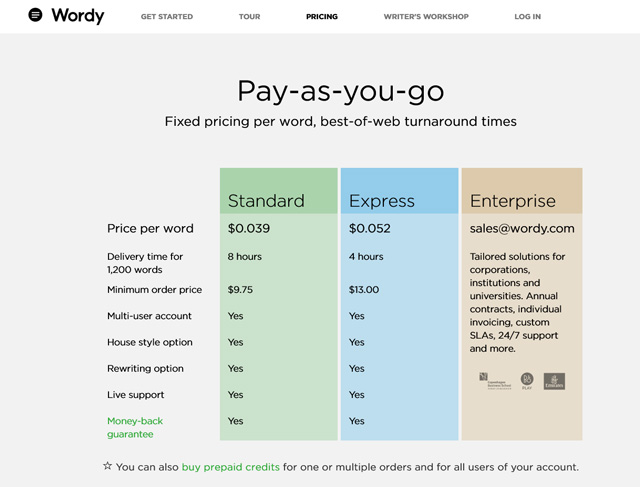 Wordy is a London-based online proofreading and copy-editing service provider which prefers to hire 'first-language editors based in the UK, US, Canada, and Australia'.
They're currently updating the entire platform. So they've paused registrations and invited all the applicants interested in online proofreading jobs from home to check back in the future, when their job listing site gets active again.
Wordy claims that their editors can earn €30.53 an hour working at the average speed.
If you decide to apply for work here, it'll take you around one hour or more to sign up and complete their online testing.
Then, when you get accepted, you'll get access to open jobs. All the projects function on a first-come-first-served basis.
23: Wordvice
This international company is almost always seeking online proofreaders and editors to join their team of qualified and experienced professionals.
Besides native fluency in English, the company requires a graduate degree, two years of experience in proofreading and editing, and thorough knowledge of MS Word and style guides.
If you have what it takes, check out current job opportunities at Wordvice and start freelancing for this fantastic company.
Working for this company entails proofreading and/or editing various academic papers, dissertations, journal manuscripts, business, and other types of documents from anywhere in the world at any time.
Your pay will be based on word count and the turnaround time given by clients and will greatly depend on your experience and expertise level.
24: Writer's Relief
Writer's Relief states to be highly selective about their proofreaders and hire only the top 2% of all the applicants who apply for work within their company.
Here's a quick review of what the company does:
At Writer's Relief, we are very selective about our proofreaders. Proofreading is about much more than knowing the fundamentals of grammar and usage. Proofreaders must have exceptional abilities in concentration and mental stamina. Like pairings of agents and writers (or editors and writers), proofreaders must have good "chemistry" with our clients.
They appear to offer competitive rates and work opportunities throughout the year. So make sure you check their website for freelance proofreading job opportunities and further requirements.
25: Cactus
Cactus Global or Cactus Communications is a multinational company which always hires outstanding proofreaders, editors and other language and communication specialists who would like to:
Within this company, you get the chance to make between $1,200 and $4,000 per month (plus bonuses) depending on your accepted workload.
Proofreading documents from a myriad of subject matters like:
Medical writing and editing
Medical communications
Check out if you have the necessary qualifications and apply for a position that suits you best.
Meanwhile, this is why they believe you should freelance with them:
26: Proofed Inc.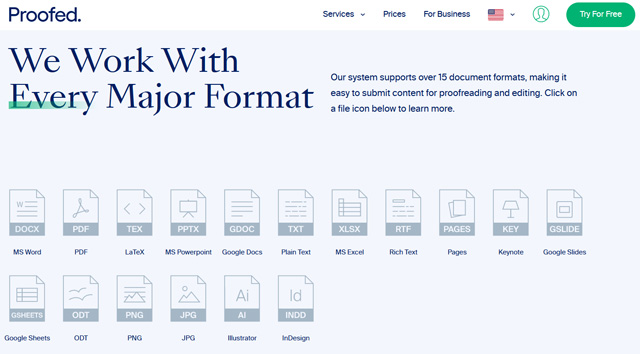 Proofed Inc. offers proofreading career opportunities to highly educated and experienced first-rate proofreaders from the USA, UK, Australia, and all over the world.
If you'd like to hit the perfect work-life balance and start your online proofreading career, don't hesitate to contact them as soon as you make sure you meet their requirements.
If you lack the necessary academic background, there's still a chance for you to land a job here as they also accept graduates of their training course – Proofreading Academy.
27: Proofread My Essay
Proofread My Essay is the UK branch of the US proofreading and editing online company Proofed Inc. described in the previous subsection.
Check out the career opportunities and apply for a remote position by completing the form on their website accompanied by your attached one-page CV and cover letter.
28: Proofread My Document
Another similar company for the Australian market as the previous one, owned by Proofed Inc. mentioned in a subsection above, is Proofread My Document.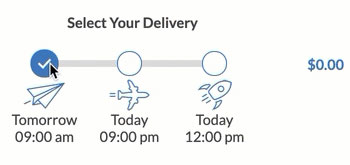 Their ideal candidates are 'dependable proofreaders with an eye for detail and a Ph.D., Master's degree, or a high distinction at the tertiary level from a top Australian university' and 'specialists from a diverse range of backgrounds and academic areas, including mathematics and international business'.
29: Stickler
Stickler is another company in constant search of highly competent, experienced, and reliable freelance proofreaders and editors who'd like to join their team.
To find out whether you're suitable to work at Stickler, follow the link above to check their minimum requirements. Then, you'll need to submit your CV and a detailed covering letter, as well as to complete a test before you can get hired.
30: Editana
If you'd like to be considered for a position at Editana and enjoy working on manuscripts, academic, business, personal, and other types of documents, you'll need to go through their four-step application process.
But first, explore the company website to ensure you and this company are a good match.
31: Doxson
Doxson provides its clients with a whole range of top-quality cost-effective language services including proofreading and editing.
See if you meet their key selection criteria because this company is in constant search for freelance experienced editors and proofreaders to join their team.
32: Proofreading 247
Proofreading 247 offers round-the-clock proofreading services of various academic and business materials to students and companies all over the world.
They are always happy to receive job inquiries from qualified proofreaders. So, don't hesitate to contact them at jobs@proofreading247.com and find out about online work opportunities within this proofreading and editing company.
33: Ecorrector
Ecorrector cooperates with a global network of competent Ph.D. scientific proofreaders to provide support to academics.
Interested qualified applicants are always invited to join their team by emailing their detailed CV showcasing their previous extensive professional experience to info@ecorrector.com.
34: JFE (Jobs For Editors)
JFE is also always looking for skilled remote editors and proofreaders to become a part of their global team in the fields of their expertise and choice.
Check their offer, vacancies, duties and requirements first. Then, if you have what it takes, send them your CV.
When you register, you'll get a test assignment to complete before you get the chance to work for them remotely and earn the promised competitive salary.
35: Proof-Reading-Service.com
Proof-Reading-Service.com 'provides professional proofreading services exclusively for professors, lecturers, post-doctoral researchers, research students and business customers'.
They're currently offering freelance proofreading jobs online and inviting the candidates who are confident that they meet the necessary requirements to apply for part-time or full-time home-based proofreading work.
The pay rates they offer to their proofreaders start at US$7.50 or £5.50 per 1,000 words. The company also provides its employees with training in its methods and standards.
However, they only accept native English speakers with a master's or Ph.D. degree who are familiar with the popular style guides.
36: True Editors
True Editors is an international proofreading and editing company which prides itself on employing only:
The most proficient MAs and PhDs with exemplary skills
At least 10 years of experience in editing and proofreading various types of documents and
Fluent in all academic style guides
Their experts also 'continuously undergo training and are regularly coached to ensure consistent, high-quality editing'.
If you feel this company is a good match for you, check their website for freelance proofreading job openings.
37: Editor World
Editor World is currently hiring remote independent contractors but is only accepting editing and proofreading candidates with a Ph.D. and/or science background.
Besides that, they seek native English speakers experienced at editing and proofreading.
When you verify that you meet the company's minimum requirements to get registered, you can follow the guidelines and submit a complete application.
To land a freelance proofreading job from home with Editor World, you must pass their test. Only then will you be allowed to create your profile and join the Editors Panel.
This company functions as a sort of an online marketplace for proofreaders and editors, where clients choose who they work with based on the professionals' profiles.
38: English Trackers
English Trackers offers remote proofreaders and editors flexible working hours and consistent payment through PayPal (on the 15th every month).
In return, they're welcoming prospective native English speaking employees who hold a Ph.D. degree and have a minimum of two years of verifiable professional experience.
An online job at English Trackers can also be a great opportunity for skilled university students who would like to earn some side money by proofreading academic papers and assisting professors and students in their research work.
Although there are normally vacancies at this company, it has temporarily closed job applications but is encouraging all the interested candidates to visit the website and check for job openings at a later date.
39: Book Editing Associates
This is a proofreader site with a little twist. The client has the freedom to review the list of existing editors and select their top candidates. The process goes a little something like this:
To sign up as an online proofreader on the Book Editing Associates website, you need to be a native English speaker based in the USA with five or more years of experience. And a record of books you've edited to back it up.
Familiarize yourself with their desired qualifications before submitting your application. An important point to note is that this company requires you to be 100% freelance.
If you get hired here, your payment will be based on your expertise and previous proven experience.
40: Enago
Enago is an online editing and proofreading service from New York that operates across 125 countries and employs over 850 freelance proofreaders and editors worldwide.
This company mostly hires highly educated and experienced professionals for various subject areas in medicine, life sciences, physical sciences and engineering, economics and business, arts and social sciences
You'll notice that this company doesn't solely take pride in its own accomplishments but the contribution of its esteemed writers. Their website includes a long list of detailed testimonials. Here's one American freelancer's candid experience.
Having worked for several English language editing services, I can honestly say that my time with Enago has been the most positive. In my opinion, two key factors set Enago apart: the respect that is shown to freelance editors, by the full-time Enago employees and the company's clear emphasis on prompt and courteous communication.
Being a freelancer can be challenging. Many times positive feedback is scarce, and the freelancer's efforts go unrecognized except when problems arise. I have found Enago to be different in this regard. In particular, my interactions with the project managers have been courteous and left me feeling my efforts were appreciated. When I have questions, they're answered promptly.
Additionally, there have been instances where there were problems with a particular assignment. In every instance when I bring something to an Enago staff member's attention, the issue is addressed. When I render a professional opinion regarding the structure or content of a manuscript, that opinion is seriously considered and promptly responded to. In the rare instance where I have issues with an assignment, Enago staffs have shown their willingness to

(1) assist me in their interactions with the author and

(2) accommodate my requests or suggestions.
These actions make all the difference. Working for Enago means access to an extremely flexible, yet stable workload. As an academic and researcher, I enjoy much of what I'm given to edit. From an operational standpoint, I've had no problems with the hiring or accounting departments. Payment has been prompt every month, and the clear communication I've received is much appreciated. I look forward to working with Enago in the future.
If that doesn't get you going maybe their Enago Academy complete with podcasts, eBooks and webinars will give you a confidence boost to apply.
Once you're ready, carefully check current job openings and their selection process for their desired qualifications.
If this is a perfect opportunity for you, don't hesitate to complete their application form.
41: Global English Editing
Global English Editing is another US-based company that provides online academic, book and business proofreading and editing services primarily to academics, authors, students, publishers, and business professionals.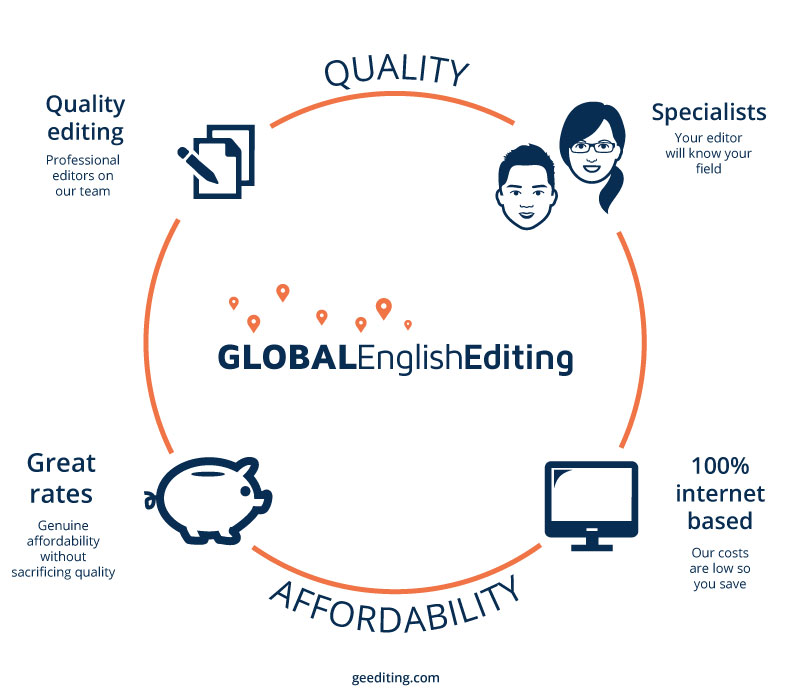 The company hires highly qualified and experienced professionals from the USA, the UK, and Australia who can ensure fast turnarounds.
You may check the website or contact the company to ask about online proofreading job openings.
42: The Expert Editor
This Australian based proofreading and editing service provider is a sister company to the above listed Global English Editing.
The Expert Editor is often on the lookout for experienced professionals to join their fast-growing team. Check their work-from-home proofreading career opportunities and reach out to them.
43: TCK Publishing
TCK Publishing often has vacant full-time positions for remote freelance editors and writers, so keep an eye on their current job openings page regularly.
:his mass-market trade publisher typically provides its editing and writing freelancers with a compensation of $20 to $30 per hour, as well as with valuable resources, tools, and training to sharpen their skills.
44: TripsByTips
TripsByTips creates online content for the travel industry. The company is almost always hiring freelance copywriters, editors, proofreaders, and other related professionals, so make sure you check their currently available positions.
Their contractors work flexible hours from anywhere in the world and get paid monthly.
45: Editage
Editage is an online company founded by another well-known international editing and proofreading company Cactus Global, so they basically offer the same career opportunities.
As a reminder, here's where you can find all their current editing and other job openings for both home-based freelancers and office-based professionals.
46: Quality Proofreading
Quality Proofreading is a UK company which is 'always interested in hearing from experienced proofreaders and editors, particularly those with backgrounds in science/engineering and business/management'.
The company is hiring highly qualified candidates with advanced degrees from leading UK/US institutions and at least three years of professional proofreading experience.
So, if you'd like to get some additional remote proofreading work with this company, reach out to it emailing your CV.
47: Your Perfect English
All proofreaders and editors hired by Your Perfect English are claimed to be extremely experienced professionals with Masters and/or PhDs from top UK/US universities, as well as associates of the Society for Proofreaders and Editors (SfEP).
If you could fit in here, feel free to contact the company and inquire about online proofreading jobs.
48: Great Content
Great Content is an online content marketplace located in Berlin providing its clients with multilingual SEO copywriting, translation, editing and proofreading services.
The company is frequently looking for expert freelance proofreaders, copy-editors, and copywriters.
Check the current job openings to see if there's a suitable one for you.
To start working with Great Content, you need to apply via the company website clearly stating your language and specialization area. Then, your skills will be assessed and if you complete the given assignment successfully, you'll be able to get started.
You can refer to their Knowledge Base with FAQs answered to find out more.
49: Publications Professionals LLC
Pubs Pros is a US company that provides publishers around the world with a wide variety of services such as proofreading, editing, typesetting, indexing, and many others.
The company's team of experienced experts also employs the best freelancers. Explore their website and get in touch` with them to check whether there are any freelance proofreading jobs available online.
However, before you land a remote job at this company, bear in mind that all candidates must first pass an onsite proofreading test at the company office located in Virginia.
50: Editor Live
Editor Live is another company with headquarters in the USA which offers independent contractor work opportunities for proofreading a high volume of academic and business papers.
Their editors are expected to carefully proofread the documents and correct wrong grammar, punctuation, verb tenses, spelling, sentence structure, as well as to improve style and flow.
This work may get them on average between $750 and $1,800 income every two weeks.
The company encourages expatriates, graduate students, working professionals, expatriates, retired professionals and other talented individuals who meet the requirements to work on a contractual basis and earn an additional income within their team.
If you're interested, set aside 60 to 90 minutes to complete their online job application and assessment.
51: Scribe (formerly Book in a Box)
Scribe is a rebranded company now focused on helping authors to turn their ideas into books, then to publish and market them. It often hires freelance and full-time writers, editors and proofreaders, so make sure you regularly check their job openings.
Here's what all applicants need to know before they get involved in their long multi-step application process:
And here's another video briefly explaining who should NOT join the growing Scribe Tribe:
This is not a typical editing and proofreading job role, but you interview the authors and put their thoughts into words.
52: Grammar Chic
Grammar Chic offers its clients online business writing, editing, formatting and other services, so you may email the company at info@grammarchic.net to inquire about suitable job openings.
53: SmartBrief
SmartBrief is a digital media publisher occasionally hiring home-based proofreaders with at least three years of previous experience and specializations in areas such as finance, business and others.
If you cannot find an adequate job opening when you browse their job listings, feel free to submit your resume for other potential present or future opportunities you are qualified for.
54: IXL Learning
IXL Learning is an educational platform which opens its doors to freelance proofreaders and editors with extensive experience from time to time.
So, if you'd like to join the team, check their open positions to catch the perfect opportunity for yourself.
55: Papercheck
Papercheck mainly employs proofreading and editing specialists across the USA. If that suits you, check out their proofreaders' tasks and work opportunities and apply for a job if your skills and qualifications match the company's requirements.
56: American Journal Experts (AJE)
American Journal Experts provides editing services to a wide range of specialist scientists, researchers and scholars, so they offer career opportunities to remote contractors in proofreading, editing and a variety of other fields.
To be considered for a position, you must hold a Masters, Ph.D., or MD degree.
The company incites all the interested candidates to check back often for updates to their current openings.
Those who seek full-time remote positions should also check the parent company career page for more suitable vacancies.
Improve your proofreading skills. Download your free copy cheat sheet now!
Besides all the authority websites of proofreading and editing online companies listed above, which offer legitimate proofreading jobs, there are numerous other marketplaces to look for remote proofreading work even with no prior experience.
Keep reading and you'll find out about a selection of credible online job boards where you can land excellent proofreading positions.
Let's dive in.
57: Guru
You can find work from home as an online proofreader at a massively popular freelance site Guru, which is free to sign up.
Here's how Guru works:
Then, it's up to employers to review all the quotes and pick whom to hire.
You can even get alerts when a suitable new job pops up.
Simple, right?
58: LinkedIn
LinkedIn is another fantastic platform where you can find jobs for proofreaders. You can refine your job search by location, your experience level, job type, etc.
59: Indeed
Indeed is among the top-quality online marketplaces where you can find trustworthy remote jobs for freelance proofreaders.
To refine your job search, just type in 'proofreader' or 'proofreading' in the 'What' search box and 'remote' or 'work from home' in the 'Where' box. Also, make good use of their filters and search features such as job type, salary estimates, location, etc. on the left.
Perhaps the best way is to sign up with your email and create a job alert to receive recommended work opportunities straight into your inbox.
60: Simply Hired
SimplyHired.com often lists a number of remote proofreading job opportunities even for entry-level candidates. Don't forget to refine your search, though.
Instead of digging through their huge listings, you could provide them with your email address to create a job alert.
61: Glassdoor
Glassdoor.com is among the biggest online job boards which always contains job listings for remote freelance proofreaders, so you should check it out and remember to refine your search as usual.
Besides the job description, you'll be able to see the essential information about the company which posted the job, its ratings, average salary estimates, and employee benefit reviews.
Enough reasons for creating a free account at Glassdoor, right?
62: FlexJobs
Another telecommuting job board that hosts a wide array of legit home-based and other types of work opportunities for beginners and experts is also a great place for landing your desired remote online proofreading job.
When doing a job search, ensure you use their Advanced Search Options so that you find the perfect remote freelance proofreading opportunity for yourself without much hassle.
To get full access to various other remote job opportunities at FlexJobs.com, you need to pay $15 per month for membership.
Wanna give it a try?
If it doesn't appear to work for you, you can always cancel your paid membership.
Besides thorough reviews of every job posting to make sure it's not a scam, this platform offers its members a variety of resources for improving resumes, preparing for job interviews and many others.
63: Freelancer
If you want to find online work via Freelancer.com, you're invited to join the platform by registering with your email address or signing up via your Facebook account.
This widely-known job portal lists a whole bunch of online proofreading jobs. Browse them, filter your search and find remote part-time or full-time freelance work opportunities for which you're best qualified. Then, simply bid.
You can find some useful guides and resources in the area of your interest here, too.
64: Totaljobs
Totaljobs displays a selection of proofreading positions in your area whether you live in the UK or outside it as well as contractual, entry-level, part-time, work-from-home and various other job categories.
If you sign up, you can apply for work with one click and get alerted to the latest jobs.
65: VirtualVocations
A job portal VirtualVocations provides online job seekers with 100% telecommuting proofreader jobs across the USA.
It's up to you whether you want to create a free account with limited access or choose one of their paid subscription options for full access to their jobs database. Here's how it works.
Then, you can browse all the jobs by category or location, as well as browse telecommute friendly companies by industry or name.
66: PeoplePerHour
PeoplePerHour is another reputable work-from-home job portal where you can always seek freelance proofreading job opportunities worldwide. The platform is easy to navigate and register for freelancers.
When you're in, you display the services you offer on your profile, set your own rates and choose whether you'd like to be paid by the hour or per project.
Then, you bid for projects and clients choose the candidate that best fits their requirements.
Check out the experience of a freelancer who's got a profile at this platform:
67: Upwork
Upwork is a good freelance marketplace to match your language and other skills with clients who need your proofreading services.
This popular website is free to join so you just need to set up your profile and start bidding for your ideal projects. Here's a detailed explanation of how the platform works for freelancers who want to apply.
Rates vary by the project so some clients may pay you by project and others hourly, for instance.
Upwork always lists an abundance of freelance jobs so the chances to hit a project which will ensure you a stable long-term income are pretty fair.
However, their bidding procedures can be tricky and the platform is overcrowded, which can lower your chances if you're a newbie.
So, browse proofreading jobs on Upwork and take your chance.
68: OneSpace
OneSpace often has proofreading jobs listed. If you cannot find a suitable position for yourself, you're welcome to submit a freelancer application and they will contact you when the opportunity arises.
Freelance editors and proofreaders registered at this online job board are paid daily.
OneSpace also offers step-by-step videos and helpful written guides a variety of freelancer development resources to enhance your professional growth, help you build your brand and manage your time and projects successfully.
69: Fiverr

Fiverr is one of the most widespread and popular free online job boards where you can create gigs to sell your freelance proofreading services and which allows you to register fast and easily.
Here are a few examples of Fiverr gigs from proofreading and editing category to get the feel of what it looks like:
Most of them start at $5 but you can charge more or extra for e.g. fast delivery if you please.
Follow the link provided to find out what you need to know if you'd like to join Fiverr's growing freelance community.
70: Salary
Proofreading job openings at Salary.com are also worth checking. The company also has its learning centre, valuable articles and a tool to help you discover how much you should charge for your services.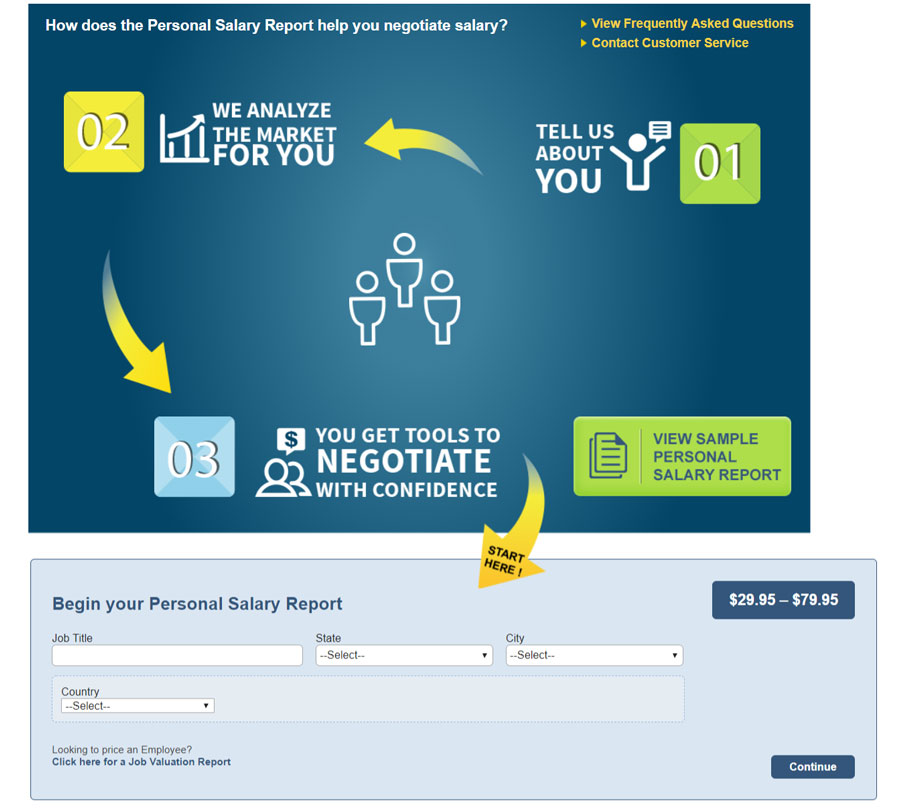 71: Reed
When searching for proofreading jobs through this platform, it's better to start from choosing the preferable location e.g. Europe or worldwide and to visit other Reed's dedicated recruitment sites in the listed countries to better refine your search.
The left-side panel will help you filter your search by different categories as in the other job boards of this type and you can also submit your email to get job alerts.
72: Adzuna
Finding proofreading work via Adzuna.com will be much faster and easier if you use their Advanced Job Search option. Again, depending on your target location, you can seek freelance proofreading job opportunities in the United States, the UK, Australia, or anywhere else around the globe according to your preferences.
73: CareerOne
CareerOne gives you the opportunity to browse all jobs throughout Australia by location, category or company until you find the best freelance proofreader role for yourself.
So, make sure you visit the website from time to time to check out the job offers.
74: Seek

At Seek.com.au, you can find freelance and other editing and proofreading jobs throughout Australia. If you like the website, you can register and create your own profile there.
Seek is a diverse group of companies that operate in 18 countries and also has its volunteering and learning platform.
75: ZipRecruiter
ZipRecruiter also provides many freelance and remote proofreading job opportunities. You can create a free account on the platform to browse all jobs and get email alerts when new jobs appear.
76: iHire Publishing
Another highly rated freelance platform which is good for finding proofreading jobs online for both professionals and beginners is iHire Publishing. They seem to be always hiring so perhaps you should bookmark them and see how they can help you earn money online proofreading.
77: Mediabistro
You can also create your freelance profile on Mediabistro platform and start searching for freelance proofreading job openings as they can occasionally be found here.
The company lists all the members in its Freelancer Marketplace.
78: ProBlogger
Among a myriad of online job listings at Problogger.net, you'll be able to find some postings for freelance proofreaders, as well.
So, make sure you keep an eye on this job board as it also offers high-quality resources and courses for online work.
79: CrunchBoard
Although this platform primarily lists tech and engineering jobs, upon browsing it, it has become obvious that there are also work opportunities for proofreaders mainly across the USA, which are worth your attention.
80: ECommerceCrossing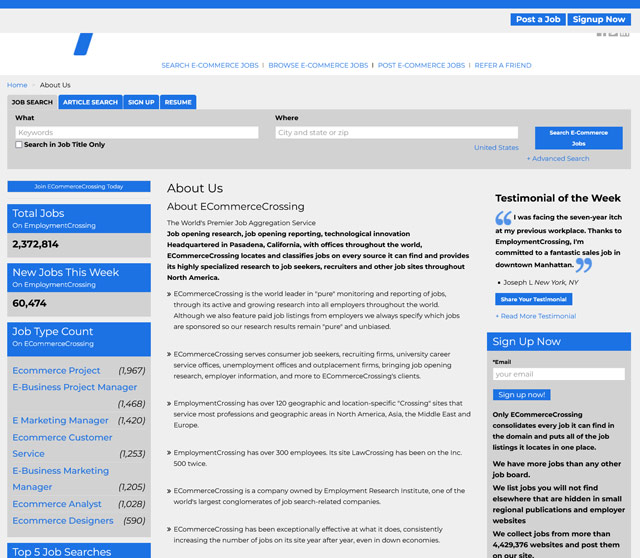 If judging by its name, ECommerceCrossing.com is another platform where you wouldn't maybe expect so many job openings for proofreaders and editors. Check them out and maybe you'll find something that fits your skills and needs.
That's it! You're properly equipped for your online job search, aren't you?
How Do I Become a Proofreader?
Take immediate action!
Explore the websites of trustworthy companies and marketplaces listed here and kick-start your online job search NOW.
Get ready to land your legitimate home-based dream job as an online proofreader.
We're here to support and advise you.
Good luck!