Remember what Chris Ducker said about entrepreneurs' most valuable commodity?
As entrepreneurs, time is our most valuable commodity. Money will come and go, but once you've invested your time into something, that time is gone forever. It stands to reason that if there are any actions we can take as business owners to free up more time in our daily routines, we should take them.

Chris Ducker, Virtual Freedom
Now, think about those day-to-day activities you're taking care of… Should you really be the one doing them ALL?
Yeah, yeah, we know that you have a lot of work and limited time and financial resources.
Still, rest assured that hiring a competent Virtual Assistant will enhance your productivity and enable you to put your online business on the fast path to growth and success.
Not only will you have more time to devote to the core income-generating activities, but you'll have more free time to spend relaxing with your dearest ones while your business empire is expanding.
No matter what industry you're involved in, start with creating a list of duties:
You think you're best at and you love doing
You would like to do but cannot, and
You don't have enough time to do
Now the whole picture is getting clearer, right?
You're perfectly aware of all those monotonous, time-consuming daily activities you'd better outsource to a Virtual Assistant, aren't you?
And by the way, don't worry about tracking time with your Virtual Assistant. With a nifty tool like Husbtaff you can keep track of all the billable hours your will pay for. Clever, right?
Now, let's point out some of the time-saving tasks a Virtual Assistant can perform efficiently for you.
Organisation and Administrative Tasks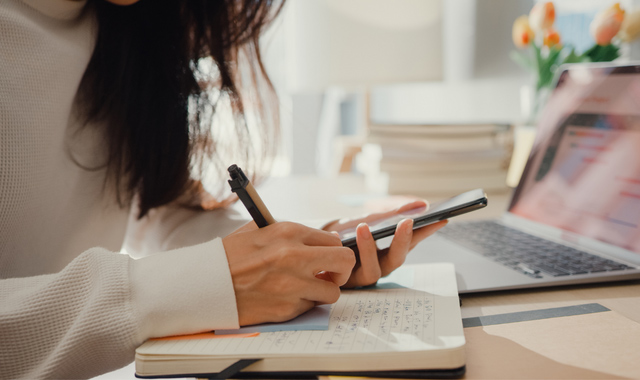 When it comes to organising your daily activities, managing your super busy schedules and your business administration, hiring a reliable Virtual Assistant will undoubtedly do a lot of good for you and your company.
After all, you cannot expect to be productive if you're not super organised, right?
Seasoned Virtual Assistants are immensely helpful in:
Scheduling your appointments
Planning and arranging travels
Tracking deadlines and sending you reminders
Data entry
File storage and organisation
Creating and managing Spreadsheets
Preparing presentations
Preparing online meeting minutes
Creating reports
Creating and updating charts, graphs, pivot tables etc.
Creating various document templates and forms
Creating surveys, monitoring and reporting results
Project management between you and the rest of your team
Preparing training materials and training new team members
Handling and filtering emails and keeping all your business correspondence organised and easily accessible
Managing and screening phone calls
Preparing agendas for online meetings or telephone conference calls
Building your business database
Managing your data/system backups
Planning events and sending invites
Transcribing audio or video files
Keeping an eye on industry news, summarising them and sending you alerts and much more
In short, a Virtual Assistant who is well-organised and skilled in data management can set up and systematise almost all your business procedures.
By taking on all those pesky business administration and organisation tasks, your Virtual Assistant will directly and strongly support your business development.
Bookkeeping Tasks
Many Virtual Assistants nowadays are skilled in accounting and bookkeeping. Then, why would you let these mundane activities suck your precious time when you can spend it on more strategic activities?
Here's what cost management activities a trustworthy Virtual Assistant can handle to spare you the stress:
Processing invoice transactions
Performing your accounting related transactions
Processing receipts
Inputting receipts to a spreadsheet
Tracking and logging your business expenses
Regularly providing reports or emailing a list of your expenses
Reconciling all your transactions
Billing clients
Chasing late payments
Perform basic bookkeeping using tools such as MYOB, XERO & Quickbooks
Yearly tax preparation and other similar duties
Entrepreneurs sometimes leave all this work to pile up, which is not recommendable, especially when there's someone skillful who can keep an eye on your budget so that you always know whether your projects are on the right track financially.
Editing Video or Audio Files
With the help of a vetted Virtual Assistant, you can create a raw video or audio materials and provide instructions on how to edit them so that you don't need to worry about those details that usually take up a lot of your time.
When it comes to video or audio editing, a skilled Virtual Assistant can lend you a hand in the following tasks:
Rearranging, adding and/or removing sections of video clips and/or audio clips
Creating smooth transitions between video clips
Correcting colour
Adding extra elements: effects, graphics, music, etc. to improve videos
Applying filters and other enhancements
Removing unwanted and flawed bits
Removing background noise
Transcribing video and audio files
Sourcing, creating and adding a basic video and audio intro
Sourcing, creating and adding a basic video and audio outro
Annotating videos
Uploading videos on YouTube or Vimeo
Uploading videos to various social media channels
Uploading videos to other video sharing sites
Uploading video or audio files (e.g. podcasts) to your blog posts
Other basic video and audio editing tasks (picture and/or sound)
A Virtual Assistant trained in visual and audio technology is capable of performing these and other similar tasks quickly and in turn save you tons of money and valuable time.
When the work's been done, you can review it, provide feedback and ask for some tweaks if needed.
Or you can even take it a step further and ask your qualified Virtual Assistant to create video and audio presentations and other types of files for your business from scratch based on your detailed guidelines if that's what they excel at.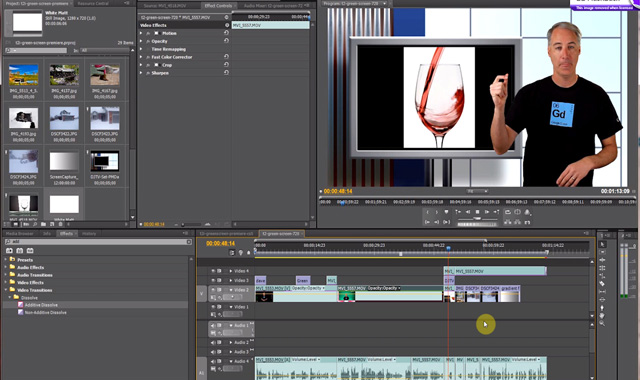 Customer Support Tasks
Although customer support is critical for almost any business, communicating with every single customer personally is bound to become extremely tough and time-consuming as your business grows.
So, you should find a Virtual Assistant with superb communication skills to provide customer service on your behalf and develop long-term relationships with your customers.
Customer support duties you could delegate to your VA involve:
Setting up a customer support system in your online company if you haven't had one
Responding to customer enquiries and help requests via phone
Making outbound calls e.g. via Skype
Regularly checking and responding to voicemail
Returning phone calls on your behalf when needed
Responding to email enquiries
Receiving, reading, sorting, and filing emails
Writing, proofreading, editing and sending follow-up emails to customers
Writing, proofreading, editing and sending outbound emails to customers
Responding to website live chat enquiries
Providing live chat support when customers need help
Setting up email autoresponder
Setting up live chat
Creating support tickets, responding to them and closing them
Processing customers' orders
Processing refunds
Sending greeting cards, thank-you notes and invitations to customers or clients
What's more, getting in touch with other companies' customer and tech support (when you're a customer) or supplier liaison are additional business communication activities on which a good VA could save you hours.
You could also provide guidelines for creating email templates and phone scripts (or create them yourself) to ensure consistency in customer service.
Online Research Tasks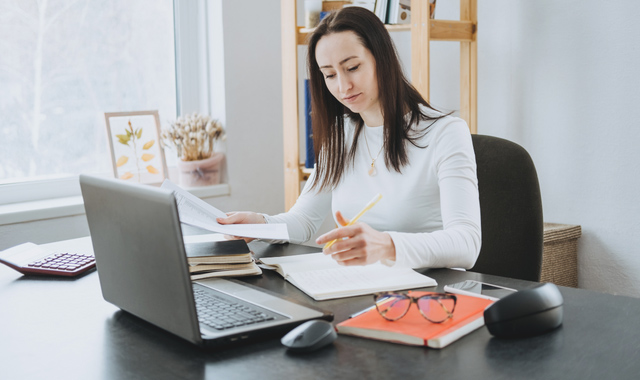 One of the most time-consuming activities in any business is conducting extensive research. Yet, it is necessary for making a solid foundation for your future business decisions and moves.
So, why wouldn't you free up some time and farm out the tiresome research to a Virtual Assistant with outstanding skills, who can collect the right information for you?
Assigning the following research tasks to your Virtual Assistant depending on their expertise level will make your life much easier:
Doing general web search on a given topic
Product hunt
Keyword research
Pricing research and comparison
Finding relevant information about your competitors
Finding the best application(s) for a particular task
Searching for the lowest-cost utility provider
Figuring out the highest-rated product for a particular use
Researching blog posts to figure out what gets read in your niche
Researching topics related to your services or products around which you could create content
Finding corporate media companies where you can advertise your business
Researching customer support platforms suitable for your customer's needs
Researching social media platforms where your target audience typically spends most time
Hashtag research
Pinterest, Instagram, YouTube and other social media keyword research
Researching webinar platforms suitable for your customers or client's needs
Finding third party tools most suitable for your clients or customers' needs and requirements
Researching market trends and finding out the latest ones in your area of expertise and so on
Don't you agree that having a well versed Virtual Assistant do all this heavy lifting for you could save a huge amount of your time?
Not only can your VA gather all the necessary data for you, but organise and present them in a form that is easy to read and understand so that the important points stand out.
What's more, your VA can double-check all the facts for accuracy, as well as suggest what they see as the best possible or cost-effective further steps to take.
So, how much is YOUR time worth to you?
Don't you think that hiring a skilled Virtual Assistant for all those more or less routine activities that suck time from every single day is a wise investment?
No? Well… Think again…
Yes?
Then, stop wasting time and burning money and start growing your business faster with the help of a trained Virtual Assistant.