Work-from-home jobs can be interesting. But being on the phone the whole day is nothing fun.
Well — unless you're a sanguine. Still though, it's exhausting.
You have to make sure there's little to no background noise every time you're on the phone, which — let's face it — is next to impossible, especially if you have kids and pets around.
The solution? A non-phone job that you can do from home.
You won't have your phone glued to your ear all day, and while a quiet home-based environment may still be necessary, at least you won't be penalized for the sound of birds chirping in the background.
You're probably wondering, "What jobs can you do from home that don't require a phone?"
If you're looking for a real work-from-home job, here's a list of the five best non-phone work-from-home jobs in 2020, including the job requirements, skills needed, and where you can find jobs.
1: Freelance Writing
Freelance writing is one of the most common non-phone work-from-home-jobs. You'll mostly be writing articles, blog posts, newsletters, product reviews, and so on, in different niches.
There's a constant demand for articles, as every site owner is looking for quality content to fill their website pages.
Skills Required
Writing Skills — This is the most basic requirement. You must possess excellent grammar and punctuation skills, writing style, tone, and the ability to produce a clean copy.
Editing and Proofreading — The first draft is almost never perfect, and so you need a sharp eye to edit until it's crisp. Clean and polished articles will help you land more clients and keep your current ones coming back.
Research Skills — You might not be writing anything new, but that doesn't mean you should copy and paste. The internet is full of fodder, and that means you'll need exceptional research skills to go deeper and come up with unique content. Plagiarism is a crime on these streets, and unique content attracts readers.
Marketing Skills — Take freelance writing as your business; you have to market your skills to potential clients. Doing so is necessary, and this means you might also need marketing tools to look more professional, such as a website, a portfolio, and a strong online presence.
Where to Find Jobs
Job Boards — Like Problogger, BloggingPro, Contena, Freelance Writing Jobs, and All Indie Writers. Here's a complete list of online job boards.
Freelance Websites — These are marketplaces where clients and writers meet, such as Upwork, Fiverr, and People Per Hour.
Warm Pitching — If you come across a client looking for writers, perhaps on LinkedIn, you can email them your pitch together with your portfolio and testimonials.
Cold Pitching — Unlike with warm pitching, in cold pitching, the potential client may not be looking for writers. You can look for potential clients in your niche and, if possible, their email address where you will send your pitch, portfolio, and article idea.
Tools
Grammar checkers like Grammarly
Plagiarism checkers like Copyscape
Editing and proofreading tools
Typing applications like Google Docs and MS Word
A computer and a good internet connection
Some of these tools have a standard free version and a premium paid version, which offers advanced functionalities. You can start with the free version then upgrade later.
Interested in the SEO niche but don't know where to start? This SEO Copywriting course will equip you with all the skills and knowledge you need to succeed.
2. Transcription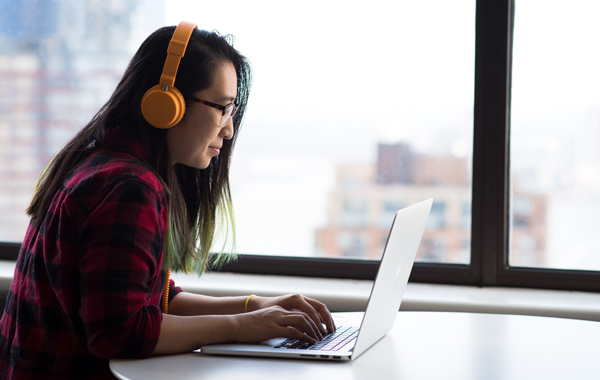 If you're great at typing and possess incredible listening skills, try transcription.
Your work will involve listening to audio files and transcribing them into written documents. Some files can be clear and audible, while others are recorded in a place with background noise.
The work is paid per audio minute completed. So, even if it might take you 30 minutes to transcribe a 2 minute audio, you'll be paid for the two minutes.
Tools and Skills
Listening Skills — You can never overestimate how important this is. Speakers will have different accents, and sometimes there will be background noise present.
Typing Skills — The faster you type, the quicker you can finish the job. You won't have to keep rewinding the audio endlessly because you lagged when typing.
Writing Skills — Like in freelance writing, you're required to possess excellent grammar, punctuation, and spelling.
Multitasking — Transcription requires you to listen as you type. Multitasking skills will come in handy here.
Familiarity with typing applications like MS Word is also necessary. Other skills include time management, editing and proofreading skills, and attention to detail.
Essential tools include quality headphones, an audio enhancer tool such as the DFX Audio Enhancer, audio recording and auditing software such as Audacity, Grammarly for checking grammar, and Express Scribe.
Where to Get Jobs
Some of these sites offer work on a contract basis, others are okay with freelancing, and others still are limited to some locations.
Ensure you read the terms before signing up.
3. Virtual Assistant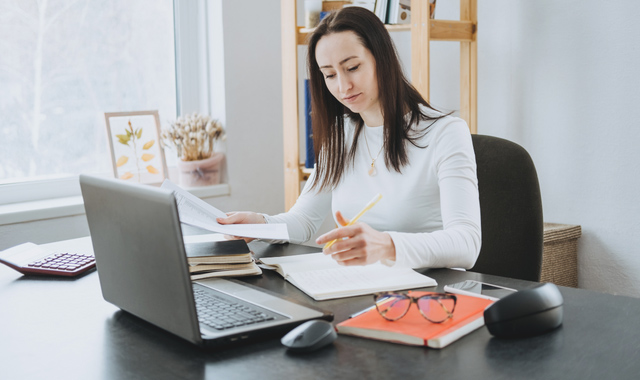 Virtual assistants are like executive assistants that perform administrative tasks. The difference is that you'll be working from the comfort of your home or from a remote location instead of an office.
You'll be handling tasks such as answering emails, scheduling, invoicing, data entry, travel booking, editing, etc. Excellent customer service is essential in this line of work.
Although you may have to use a phone once in a while, most of the work will be phone-free.
Skills Required
Effective Communication Skills — You'll be writing emails and sometimes making calls. Communication is crucial when you're working remotely. You'll need effective oral and written communication skills for smooth communication with your clients and good customer service.
Organizational Skills — There's a lot of different tasks to complete. You should be able to schedule tasks, organize your clients' work, and manage your time so that you can meet their expectations.
Computer Skills — Whether it's data entry, invoicing, or social media campaigns, you'll be using a computer most of the time. You should know how to use word applications, spreadsheet programs, and the internet.
Cloud Computing Knowledge — This does not necessarily mean you need to have technical cloud computing knowledge.
Basic knowledge such as file sharing via Dropbox and Google Docs, a password management tool, etc., will make it easy to share files in real-time with your clients and access business accounts without necessarily having the actual passwords.
Here are the essential tools for a virtual assistant job.
Where to Get Jobs
Check out these companies that hire virtual assistants. And for Kenyans, here's how much you can earn as a remote virtual assistant.
Also, check out this virtual assistant course to help you gain the required skills.
4. Graphic Designer
Graphic design involves creating visual content for communication like logos, brochures, websites, book covers, games interfaces, etc.
It's one of the home-based non-phone jobs that allows you to use your imagination and creativity to make the best visuals and draw in your audience.
Your goal is to create or amend designs that will capture the audience's attention, be visually appealing, and communicate the brand's expected message. And the best part? You can work from home or remotely.
Skills
Creativity — Graphic design is a creative job. Excellent imagination and innovation will help keep your ideas fresh and unique.
Attention to Detail — Small details matter. You want to have exceptional accuracy and an eagle's eye to spot every minute detail.
Exceptional IT Skills — Graphic design software and tools require IT knowledge. Most of your work will be computer-based, so IT skills are crucial.
Communication Skills — You mostly communicate through images and text. You'll also need to clearly articulate your ideas to clients, write proposals, and sometimes publicly speak during presentations.
Time Management — Apart from the actual design, you will also communicate with clients and attend to personal matters. Organizational skills and time management will help you finish your work when required.
Other skills include typography, analytical skills, strategic thinking, and independence.
Tools
Proofing tools
Illustrator tools
Photo editor
Logo generator
Prototyping tool
Text editor
Color scheme generator
Digital camera
Check out these important tools for graphic designers.
5. Date Entry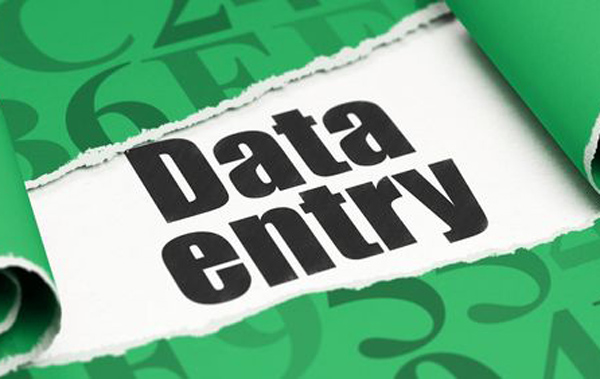 This is a work-from-home non-phone job that is high in demand. Your work will be taking information from one place or form and placing it into another.
Skills Required
Accuracy — This is critical, as any mistakes could cause serious problems.
Speed — You will mostly be paid according to the data you've entered. Being a fast typist is one way to make money in this field.
Basic Computer Knowledge — You should have basic knowledge of using computer applications such as a spreadsheet, database, and word processor.
Tools
Essential tools include a word processor application, database and spreadsheet software, optical character recognition software such as Abbyy Finereader, and document conversion software like Adobe Acrobat Reader.
Where to Get Jobs
For Kenyans looking to make money from non-phone work-at-home jobs, here's everything you need to know about data entry jobs in Kenya.
Final Thoughts
Remote work or work-at-home jobs are not as easy as they seem, even if they are phone-free.
They call for commitment, continuous improvement, and — sometimes — training.
However, that training is available. Check out the various work-from-home job courses at Small Revolution — they will equip you with the knowledge and skills required for the online work-in-home jobs of your choice.