A virtual assistant gig is a well-paying side hustle, and we all know that making extra cash will never go out of style.
Contrary to popular belief, side hustles are not the reserve of low-income earners struggling to pay their bills.
Workers in Kenya who are happy with their pay at their 9 – 5 jobs are increasingly taking on the roles of a virtual assistant, photographer, Airbnb host, cab driver, babysitter, disc jockey and real estate broker, just to name a few.
These side hustle ideas will help ensure you spend your free time making some cash and even start you on the path to financial freedom.
Robert Kiyosaki in his best selling book, Rich Dad Poor Dad, notes that the difference between a poor person and a wealthy one is how they spend their spare time.
He goes on to challenge his readers to look beyond their day jobs and instead work on accumulating many cash flow streams to cover their expenses.
According to Kiyosaki, the more income generating assets you have, the wealthier you become.
And he's right. The average self-made millionaire has at least two income streams.
A study on how to create wealth like the rich conducted by CNBC concluded that 65% of millionaires had three streams of income, 45% had four, while the rest had more than six – that's a lot of side hustling!
Having an extra source of income is incredibly empowering because you know your finances will not be significantly affected if things go belly up with anyone income stream.
What a Virtual Assistant Salary in Kenya Can Do for You
You Will Have More Access to Cash
Many Kenyans can't resist borrowing unsecured loans from mobile lending apps such as Tala, Mshwari, Branch, and Timiza. The downside of these applications is the high-interest rates and facility fees that they incur.

There's also the risk of being listed on the Credit Reference Bureau for defaulting on payments, which makes it harder to get asset financing in the future.

What you earn as a virtual assistant in Kenya will make sure that you always have some cash to spare, especially in an emergency.
You Will Have Extra Money to Pursue Your Interests
What's the one thing you've always wanted to do but insufficient cash reserves held you back? Was it throwing an amazing baby shower for your best friend, going out of town with the boys or enrolling yourself for cooking classes?

A virtual assistant's job description is flexible enough to allow for work and play. The life you've always wanted is up to you really.
You Will Have Money to Invest
Have you ever been caught flat-footed by an exciting investment opportunity because your savings just weren't enough?

A virtual assistant's salary in Kenya will give you extra income to save and utilise when a great investment opportunity comes along.
What a Virtual Assistant Does
Virtual assistants save people time and money and no one appreciates their contribution more than business owners and busy professionals.
Imagine having someone who handles all the tasks that you would rather not do, freeing you up to pursue your hobbies and spend valuable time with loved ones.
Virtual assistants not only excel in these tasks but they also relish the notion of a completed to-do list.
They are organised, reliable, resourceful and internet savvy. They possess excellent interpersonal and intrapersonal skills and are always eager to improve.
If you lack these qualities and you'd like to become a virtual assistant, you can look up resources online that focus on self-improvement and technical skills training.
For instance, on Small Revolution, you could learn anything from Live Chat for Customer Service to Basic English Language for Virtual Assistants.
The job description of a virtual assistant in Kenya depends on the client's needs. Here's a sample of tasks that a virtual assistant may tackle:
Scheduling meetings
Preparing travel itineraries and booking flights
Responding to emails and phone calls
Market research
Reporting and analysis
Copywriting
Content writing
Graphic design
Bookkeeping
Filing KRA tax returns
Running personal errands (such as purchasing gifts for client loved ones)
Social media management
HR and recruitment for SMEs
Live chat support
Transcription
A virtual assistant needs to keep improving their skills so they can keep up with market trends.
When you keep innovating and bringing fresh ideas to your client, they will realise how resourceful you are and give you more tasks in the future.
That is one way to keep your clients coming back and spread the word about your remarkable work.
The Disadvantages of a Virtual Assistant Job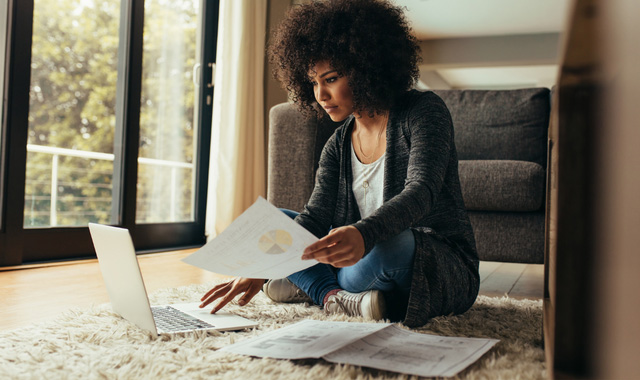 The upside of being a virtual assistant is being able to determine how you work.
Some accomplish more when they sit at a desk all day while some take up tasks that require them to move around for most of the day.
Do you do your best work when you work for long chunks of time or are you more productive when you alternate desktop tasks with short errands?
Whichever way you slice it, time management is a major determinant of productivity.
It is therefore crucial for a virtual assistant to determine how much time they would like to spend on each task.
Poor time management leads to higher stress levels, missed deadlines and poor work quality, not to mention a very unhappy client.
Like most independent workers in the 21st century, a virtual assistant may find themselves isolated.
It is common to miss the social interactions and camaraderie that comes with a traditional office environment.
Working from a coworking space in Nairobi will allow you to interact with others who have chosen to tread the freelancer's path and you won't feel so alone.
Virtual assistants have to do mundane tasks, which is why they were hired in the first place.
So how do you stay motivated when you're expected to perform humdrum tasks that almost bring you to your knees?
Start with unpleasant tasks first. This will keep you from procrastinating and remove all mental anguish for the rest of the day.
You can also automate where you can. For example, you can use Mailchimp to automate follow-up emails.
How Much a Virtual Assistant Makes in Kenya
If you work at a firm, expect to earn KSh 300 to Ksh 500 per hour.
Mr. Duncan Kipng'eno started Virtual Assistant Kenya in 2013 and now has over 10 members of staff.
He recounted to the Daily Nation how starting a virtual assistant firm in Kenya has benefited entrepreneurs.
"We give SME's an opportunity to get services that could have otherwise been provided by employees at an affordable price and in an efficient way," said Mr. Kipng'eno.
If you want to set up your own rates based on your skills, expertise, and experience, you could start your own virtual assistant business.
You'll need a working computer, high-speed internet connectivity and a Kenyan business permit.
You could also decide whether you want to charge per hour, per project or per completed task.
A PR Assistant would probably charge per milestone while a Social Media Manager would charge per hour.
You'll have to employ your negotiation skills so that you find a win-win situation for you and your client.
It may take a while to drum up business and get clients so it's advisable to create a profile on freelance sites.
Putting out industry-related content on your social media feed as well as joining Facebook community groups for virtual assistants will also help to get word of your services out there.
Check out part-time work listings on job boards such as Fuzu, Careerpoint Kenya and Brighter Monday.
The term virtual assistant is still gaining traction in Kenya, so a great way to find listings with the job description that you're looking for is to type in the exact keywords of the task.
Instead of searching for a virtual assistant job, consider typing in 'PR Assistant' or 'Motorcycle Rider' or 'Social Media Consultant.'
Most of these listings are created by small business owners who would be willing you to hire you on a freelance or full-time basis.
Industries That Require Virtual Assistants in Kenya
Weddings
Wedding planners work with the lovebirds to ensure everything runs smoothly. They follow-up with suppliers, book venues and coordinate everything required for the big day.
Human Resources
Most startups in Kenya do not have an in-house Human Resources Manager.
If you have a background in human resources, you could handle their recruitment process, payroll tracking, employee attendance and other administrative duties.
Law
Law firms require virtual assistants for legal transcription, research, data entry, and schedule management.
Real Estate
Virtual assistants in real estate set up appointments with prospective tenants and house buyers, filter leads, post ads on social media and provide customer service.
Finance
Business owners hire virtual assistants for bank reconciliation, data entry, filing tax returns and bookkeeping.
Marketing
This industry has created numerous jobs for virtual assistants who specialise in graphic design, content creation, social media management, app development, public relations, and market research.
Probably every industry would benefit from a virtual assistant in Kenya. The key is to identify what your skills and expertise are, find your niche and get to work.
You would be amazed by all the busy ladies and gentlemen waiting for someone to take a load off their shoulders.