Remember the butterflies in the stomach when you first started your job? Still feeling the same excitement and unbeatable motivation a few years later?
Doubt it. That's why you're here, right?
Good news:
You're not alone.
According to Gallup Surveys, 87% of employees worldwide are not engaged at work.
Obviously, many people lose that initial keen interest in their work over time and a job which once thrilled them becomes a looming monotony they must endure to bring the food to the table.
But why is that so?
Well, people start losing motivation to work for various reasons. The most common and obvious ones are:
They get too comfortable at their workplace so that they take their job for granted and lack initiative.
They feel unappreciated and unwanted in their workplace because they're usually left out of crucial meetings and not taking part in decision-making processes so their voice is never heard.
They're not allowed to share their ideas, or their suggestions get rejected often, which typically causes the feeling of unworthiness and incompetence.
Even worse, their brilliant ideas get stolen, i.e. someone else in the company takes all the credit for them.
Want to know which online skills are in-demand right now? Grab your free cheat sheet.
Only rare individuals wouldn't fall prey to lethargic comfort or significant loss of interest in their work under such circumstances, right?
As a result, people tend to experience the lack of creative ideas, feel uncompetitive and settle into the routine of being far less active than they used to be.
In the long run, they lose initiative and the wish to gain knowledge, grab new opportunities and advance in their career, which puts them behind other peers before they know it.
Want to be that person?
Of course not.
But you're feeling no motivation to work anymore?
And no matter how hard you want it, you have absolutely no idea what to do to make that gloomy feeling disappear?
Don't worry.
Here are some incredibly quick ways to get you off the hook when you fall prey to loss of motivation in the workplace. Fasten your seatbelts and get ready to bring that spark back.
1. Note down the reasons for your work motivation loss
The awful feeling that you have lost the zeal and started going with the flow must have been triggered by some problems you've faced in the workplace.
If there's no one trustworthy around you to whom you can talk about your turmoil, perhaps a good start to get rid of the dull feeling could be to take a pen and a piece of paper and simply write down what troubles you.
When you've completed the list, do your best to change your mindset for success and refocus on the positive aspects of overcoming the obstacles step-by-step.
2. Get rid of redundant tasks on your to-do list
The next step towards boosting your work motivation is to take out all the possible redundant monotonous tasks to help you break the negative work routine. This approach is beneficial as it will help you to:
become more productive,
avoid procrastination,
ensure you're doing your job the right way,
declutter your mind,
ease your heavy workload,
avoid excessive stress and burnout, as well as
Having tasks that add value to your work on your daily to-do list brings about your motivation, moving forward and overall professional success.
Focusing on smaller meaningful individual actions instead of huge projects helps you to get things done while keeping your motivation and the end goal in sight. Also, remember to never waste your work time on silly talk.
3. Connect with your coworkers
Peeking at what the colleagues around you are doing and how they are performing is what many people do when their work becomes boring.
It may seem wrong at first sight, but seeing other people's good performance can enhance your motivation, especially if you admire those motivated individuals who continuously deliver exceptional results.
So, connecting with such impressive coworkers via email or social media networks turns out to be a good idea. That's how you can share ideas and learn from them.
4. Challenge yourself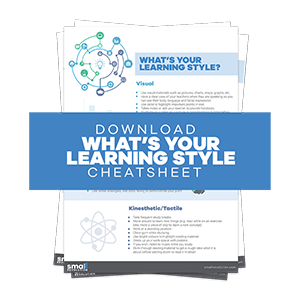 Growing your talents and honing new skills is an effective treatment that can cure this poor condition. Learning always pushes you out of your comfort zone and brings a feeling of satisfaction upon completing each milestone you've set.
Getting a little bit distracted from your previous negative daily routine by engaging yourself in training and getting occupied with deadlines will help you evoke the memories of your positive approach and the feeling of eagerness from the old happy days.
When your workplace ensures your professional growth and you know you're heading in the right direction, it's easier to retain motivation, isn't it?

5. Bring back the old good memories
Based on what we said above, the next logical step would be to evoke the old good memories which will awaken your positive feelings towards the work that once thrilled you.
So, remember the very first time you entered your workplace and remind yourself why you chose it. Recalling the reasons why you started doing that job in the first place can do wonders in regaining your work motivation.
As Chris Burkmenn said:


Then, think about your first week at work and remember the feelings.
How energetic were you? How eager and proactive? How did you feel when your boss and colleagues acknowledged your good ideas?
Recalling how you felt helps to boost motivation. You could feel that good again with a bit more effort. You just need to direct your thoughts towards positive memories and use them to your advantage.
You'll be amazed at how it works.
6. Acknowledge your wins big and small
You could take it a step further and recall the days before you got that job.
Remember how badly you wanted it and what you had to do to get it. Earning your job position wasn't a piece of cake. You worked your fingers to the bone, didn't you? Sure you did.
Then, give yourself credit for accomplishing what you have and who you are now.
Also, remember all the stress when preparing for the job interview? After all, you're the one your employer selected among hundreds of other job candidates. Isn't that quite a success?
Stop complaining about how boring your work is today and do what you can to make it challenging. Whatever you do, always tend to thrive and avoid stagnation.
Respect what you have and start working in your full capacity. Once you start celebrating even the smallest daily wins at work, you can expect your motivation and the rewarding feeling of excitement from the first days at work slowly come back to you.

7. Create a motivating work environment
Did you know that your work environment can greatly affect your mood and performance?
Yes, it's significant so don't neglect it.
Just imagine how you feel when you're staying in a luxurious hotel room in comparison with a fairly basic one. Which environment makes you feel more appreciated and confident?
You see the difference?
Look around your workspace now.
Does it inspire you? Is it motivating?
Is it quiet or unbearably noisy so that you cannot work there? It's nearly impossible to force yourself to be productive and enjoy your work when your subconsciousness is screaming:
"I caaan't work heeere!"
Even worse:
Your constant struggle to discipline yourself will probably be counterproductive and make you feel more unmotivated.
Here's the truth:
There's NO ideal workspace and ideal company.
BUT, the good news is:
You CAN build it by creating a supportive environment to boost your work motivation, confidence and energy level.
Decorate your workspace so that you can't wait to wake up in the morning and go to work because you feel good there. Get rid of distractions. Add a plant and/or some artwork to spark your natural inspiration.
You could even choose and print out an inspirational quote for work every day to help you stay focused and give you the extra boost you need to make it through the tough days.
More importantly, surround yourself with positive people who talk business and are passionate about achieving their goals. Similarly, avoid those negative gossipy coworkers who suck out your energy, kill your motivation to work and waste your time.
Also, watching inspiring videos about motivation could be helpful.
Never underestimate the power of a productive and encouraging work environment as it predetermines your mood.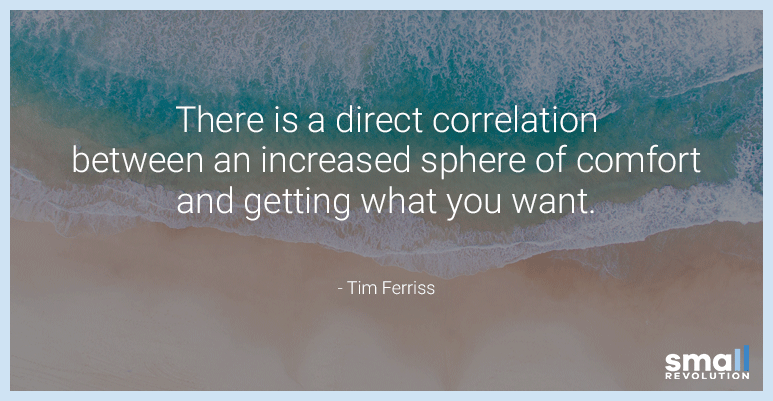 Start swaying in the right direction now
Whether you've completely lost motivation to work or you're lacking the right motivation, nurturing your talents is one of the best ways to break a bad habit of laziness and excessive comfort at the workplace.
Even when you lose motivation, which happens to everyone from time to time, be aware it's not the end of the world. Do your best to employ the techniques described above to help you regain your lost motivation.
Always challenge yourself and strive for the next step in your career ladder because you're worth it and you can do it. You deserve better, so commit yourself to achieving small daily growth goals and you'll soon lose sight of boredom at work.
Instead, your job satisfaction and drive to succeed and develop at work will be assured.
Everyone can feel inspired again no matter the cause of their motivation loss. Just be aware that you have a choice and put your mind to action. You'll regain the zest for your work in no time.
See which online job skills are in-demand today. Click here to download your free skills in-demand cheat sheet.
Shareable Images
Photo courtesy of Pexels by Thought Catalog