Do you live and breathe numbers? Does tax season get you all excited and fluttery? Do you feel butterflies in your stomach when your friends and family ask you to help them with doing taxes and paying bills?
Or, are you a homebody looking for a work from home job? Are you sick of the corporate world, constant office competition, and climbing the corporate ladder? Are you looking for ways to earn money as a bookkeeper from home?
You came to the right place.
Nowadays, more and more businesses are hiring bookkeepers for both in-office and work from home positions. It doesn't matter if you are a beginner with no experience or a seasoned professional with years of experience under your belt. You can get a high paying bookkeeping job. Read on to learn how.
What Qualifications Do You Need to Be a Bookkeeper?
You do not need a degree to be a bookkeeper.
As opposed to being an accountant, there is no need to slave for years at a university. You can take a couple of courses at technical colleges or universities, get your certificate, and you are all set to start working.
Here is the difference between a bookkeeper and an accountant:
Bookkeeper

Accountant

Needs a degree
No
Yes
Needs extra certifications
No
Yes
(Accountants needs to pass the Certified Public Accountant exam to get their CPA – Certified Public Accountant)
If you are considering working as a bookkeeper online, think about doing 7 Habits of Online Success course.
Here's why.
Do you know what working online entails? Many people make the mistakes of thinking working from home looks like this: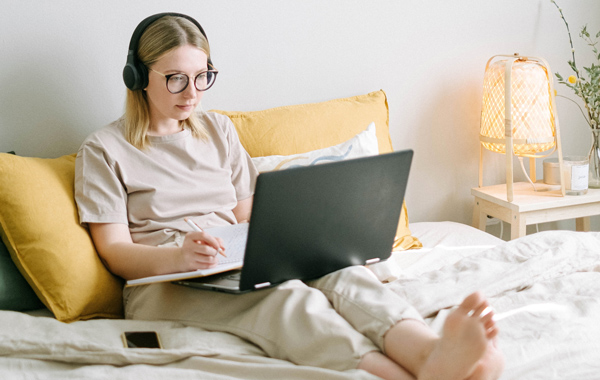 The reality is different. As no boss is looking over your shoulder, you might find yourself unorganized, not meeting deadlines, not knowing which tools to use or how to use them to get and keep a job. The problems can be never-ending.
Don't let this happen. Take a job-related course today and equip yourself with tons of useful advice on how to be a successful online worker.
Can You Get a Bookkeeping Job With No Experience?
Yes, you can get a bookkeeping job with no experience. If you don't believe us, here is what the experts say. Check out the information published by The US Bureau of Labor Statistics. There are plenty of jobs for people without experience. Many employers are ready to offer job training.
There are bookkeeper jobs for everyone. But!
You need a stellar resume.
You only get one chance to make an impression. Use it wisely.
If you feel faint at writing yet another resume, don't despair.
Here is why the Anatomy of a winning resume course is invaluable. 
It will teach you everything you need to know about writing a winning resume. The lessons encompass everything from the introduction to resume templates. There is advice on how to best show your education and work experience history. It even includes tools for the jobs, such as the office setup, and equipment needed for work from home.
What are you waiting for? Take the course today and become a resume writing expert.
What Skills Do You Need to Get a Bookkeeping Job?
Still not sure if you are right for this career path? Let us help you out. Read on for some crucial skills you need to be a bookkeeper.
Computer Skills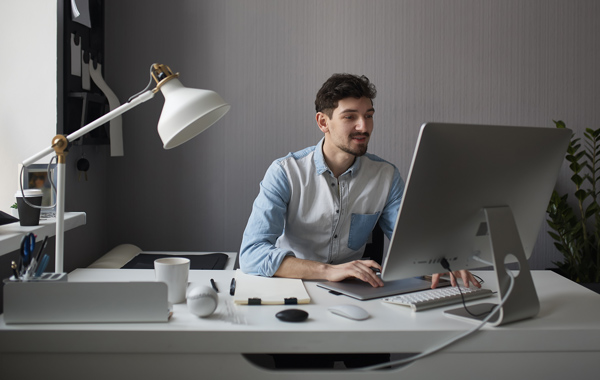 There are almost no jobs left that do not include a working knowledge of computers. This is even more important if you want to work from home, as you'll be on your own.
Internet Basics for Virtual Assistants is a course that can help. Don't let the title fool you. There is a fountain of knowledge here that is beneficial to you.
You may think the Internet is easy to use, and you already know everything about it. That's not quite the case.
The course will teach you exactly why the Internet is so important, tips and tricks of Internet search engines that many people don't know about. You will also learn the skills of an online worker and many programs that you should use.
Excellent Communication Skills
It doesn't matter if you are a full-time in-office staff accountant or a part-time bookkeeper who works from home. Knowing how to communicate with your colleagues and superiors is a must-have skill.
If your communication skills are not up to par, something that can help you is Working with Online Teams course. 
There are many lessons dedicated to communication rules. It will give you grammar and expression tips. It will even show you how best to ask for time off, prepare for, and communicate on team meetings.
Attention to Detail
Accuracy is everything. Cross your t's and dot your i's. Make sure no stone is left unturned, and that you have impeccable journal entries. You should always have perfect reconciliation maintenance for accounts payable. Otherwise, this can cause more work and hassle for your colleagues.
Master the Terminology
If the job ads don't show, research what will be your duties at the company you want to apply for.
Learn the basic terminology, such as:
accounts payable (money your company has to pay to vendors and supplies)
accounts receivable (money your company is owed).
Keep your accounts in order. Always have invoices ready for accounts receivable and don't be late with accounts payable.
Reconciliation maintenance between accounts payable and accounts receivable always has to agree.
Where to Find Bookkeeping Jobs?
Not sure where to look for bookkeepers' jobs? We've got you covered.
The Internet is full of job ads. It doesn't matter if you want a flexible part-time job, or if you prefer a full-time job. There is something for everyone.
If you want to set your own rates, check out the freelancer sites. Among the most popular are:
Upwork. It's the most popular site for freelancers, with hundreds of bookkeeper job ads available. Every time you log in, the newest job alert will pop up. Word of warning: be ready to compete with hundreds of other people.
Flexjobs. As the name says, it's made especially for flexible jobs, so no need to work full time here. You can peruse and apply for those jobs you like.
Indeed. It's also a great source of jobs. You can choose if you want to work full-time or part-time, for an individual or a big company. Job alert is easy to set up, and you can get email notifications.
If freelancing sites are not your cup of tea, here are the most popular places to find bookkeeper jobs online. These are sites that only offer jobs for bookkeepers.
Bookminders is a company that offers both full time and part-time job opportunities. They have been around for over 25 years and are not very strict with their requirements.
ClickAccounts only offer full-time bookkeeper jobs. This company claims that a bookkeeper working for them will never have to go job hunting again.
By now, you've learned what qualifications and skills you need to be a bookkeeper. You also have a list of great places to find jobs as a bookkeeper.
What's more, we've shown you a multitude of courses that can improve your skills as a worker.
You are a click away from a fulfilling, well-paying career. Stop procrastinating, take one of the best-selling courses today, and embark on a new and exciting journey.