Online learning is a huge part of education in the 21st century, and it's only getting bigger.
It makes sense. When you're able to learn anytime, anywhere in the world, nothing stops you from becoming a pro at whatever field you want (or just improving yourself in general).
But what do you really know about the state of online learning? Do you know the fascinating numbers behind the booming industry? Or what benefits and opportunities there are?
When you dig into the numbers, you'll find some surprising trends that may convince you that online learning is the future. The numbers will certainly show you how online learning is increasingly becoming the next big thing in education and maybe the next step in your career.
And even if they don't, it's still important to know what's going on in this field and why it matters.
We've compiled some of the most interesting statistics about online learning that'll help you:
See how online learning is changing, where it's headed, and what it means for you and the education sector.
Learn about the state of e-learning, benefits of online job courses, and how this can help you achieve your education goals.
Decide whether e-learning courses are worth considering for your education needs, and if you can use this information to make smart decisions about your future.
1: Online Learning Is Growing Exponentially
The e-learning industry is growing rapidly, and that's good news for everyone involved. If you're considering an online course, you may wonder what's in store for this industry.
What kind of growth are we seeing? And what does this mean for the education sector?
Well, the numbers are impressive:
According to Globe NewsWire, the e-learning industry is worth billions of dollars and is expected to grow to 325 billion dollars by 2025.
The global online learning market is expected to grow at a compound annual growth rate of 14.22% between 2022–2027.
E-learning is also the fastest growing area/category of education.
The global e-learning market is witnessing significant growth owing to factors such as:
Increasing demand for digital education
Growing awareness about the benefits of e-learning
Increasing adoption of e-learning by enterprises
The rising demand for better quality education
In other words, more people than ever before are learning online; which is great for you if you are an educator or learner. As an educator, there are more opportunities coming up for the industry stakeholders.
As a learner, there are more resources available to you than ever before—the internet is a treasure trove of information, and the best part is that some of that information is totally free!
With the growth of e-learning, you can learn about anything from cybersecurity to cooking, and you'll be able to do it all without having to travel anywhere! This is especially great if you don't want to invest in expensive training courses or leave work early every day for seminars.
Amid the growth of e-learning, you can now learn how to dance entirely online, learn a foreign language, or how to sell your products or services online. Again, if you have a skill or knowledge, you can monetize the skill by learning how to teach it online or create an online course and sell it.
In short, thanks to the growth of e-learning, you can now turn your talent or passion into an income-generating activity. If you're already in this field or are considering getting into it, now is a great time to start.
2: Students Who Study Online Have Better Retention Rates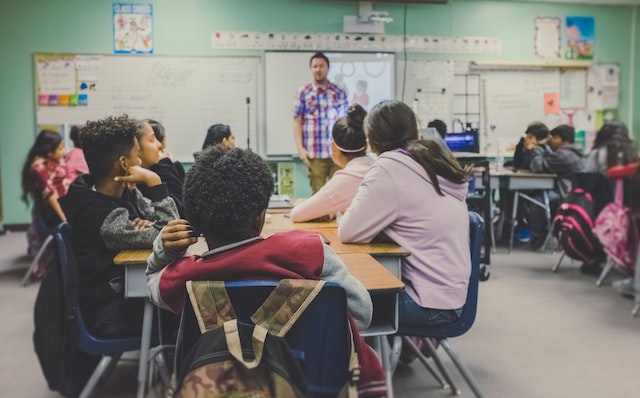 Online learning is more effective at helping students retain information than traditional face-to-face learning. Let's see what the numbers say:
E-learning increases learning retention rates by 25% to 60%, compared to traditional learning retention rates of 8% to 10%.
People learn almost five times more material with e-learning than they do in a classroom, without increasing the time spent learning.
E-learning usually requires 40%–60% less time than traditional face-to-face learning to learn equivalent material.
When you take an online course, you have the flexibility and convenience of studying at your own pace, letting you go back through the material as often as necessary. You also have access to more learning materials and resources (like video recordings) than you would in a traditional classroom setting.
Part of this also has to do with how students are able to interact with the material in ways they couldn't before. Most online courses now allow students to engage in group discussions and even collaborate on projects together (which can be especially helpful for those who may not be able to afford a tutor).
In addition, some e-learning platforms also include interactive simulations and games that help students learn through play rather than simply reading from a textbook or listening to lectures.
This is great news for education as a whole! Students who learn in the digital space tend to retain information better, which means they'll perform better on tests, be more prepared for college, and ultimately have better chances of getting hired once they complete their programs.
So, whether you're looking for a new job or just want to expand your knowledge base, taking an e-learning course from the comfort of your home might be right for you.
For students, some relevant e-learning courses could be short-term courses related to your undergraduate program. For instance, students taking IT-related programs could consider web designing or software development courses to bolster their skills.
3: Companies That Adopt Online Training Methods Have a Competitive Advantage
Today, e-learning is not just for students. Many companies are now using e-learning to train their employees for how best to do their job.
The results are pretty amazing:
Every dollar invested in online training results in $30 in higher productivity for the company.
72% of businesses see e-learning as a way to stay ahead in the market as it increases their competitive advantage by allowing them to stay abreast with emerging trends.
42% of companies say that e-learning has increased their income.
When IBM switched to online training methods, they saved up to $200 million.
So, if you're considering investing in online training and probably wondering whether it will be worth it, the answer is yes, and the opportunities are endless.
Online learning is an opportunity for companies of all sizes to increase their revenue and gain brand recognition by helping their employees improve at their jobs. This helps businesses to keep up with the currently emerging and in-demand skill sets amid technological advancements.
Meanwhile, they give employees the flexibility to take on refresher courses, reskill or upskill and keep up with the current job requirements while still saving money on travel expenses and other costs associated with classroom training.
Remember, when a company tries to make life easier for its employees—say by investing in automation tools or professional development of its workforce—employees will be more likely to stay with the company, increase their productivity, and be committed to their jobs.
Anything you can do to simplify and automate tasks that are low value and repetitive, like filling out a piece of paper, will free up the power of HR to do something else. There's so much space for automation to play a bigger role in making the employee experience better.

Tatiana Goldberg, a management leader at Unilever
Plus, it's not just about retaining employees, it's also about attracting new ones. E-learning is a fantastic way to attract high-quality candidates because you show that your company values its employees' continuous learning and professional development.
Keep in mind that labor market requirements are continuously evolving in the wake of digital transformations, and technology is also increasingly impacting how we learn and even work. This trend is only going to continue to grow as technology advances, which means there are many opportunities ahead for companies that continue to invest in e-learning.
This is great news for any organization that wants to keep up with the times and stay competitive, or anybody looking to strengthen their business acumen.
As a student entrepreneur or small business owner, some useful e-learning courses to consider would be, business intensive, sales training, brand identity and strategy, or digital marketing.
With that, let's take a quick look at the e-learning market as a whole today.
Overview of the E-learning Market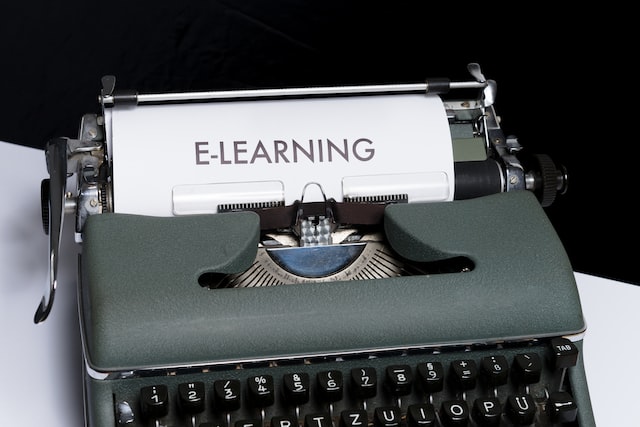 The e-learning market has been around for over two decades and is still a growing industry. However, it wasn't until 1998—the same year Google was launched—that the term "e-learning" was coined; and there have been many developments since.
Online learning has become more than just a classroom alternative, it's become a viable way for professionals to learn new skills and gain certifications at their own pace and convenience.
Today, e-learning has become more accessible to people all over the world, especially due to the increase in mobile technology. There are also more options available than ever before for students to take e-learning courses—from free MOOCs (Massive Open Online Courses) to paid programs from accredited institutions like universities.
But how does e-learning compare to traditional face-to-face instruction? What are some of the things that show how it has evolved over the years? Let's take a quick look at what we know about this below.
The following table compares e-learning and traditional face-to-face education based on a number of significant factors: learning retention, control over the learning process, material access, course completion time, and costs.
| | |
| --- | --- |
| Online Learning | Classroom |
| High learning retention rates | Low learning retention rates |
| More control over the learning process | Limited control over the learning process |
| Increased access to learning materials | Little access to learning material |
| Less time to complete | Longer course completion time |
| Reduces learning and training costs | There are more costs involved |
Take Advantage of the E-learning Convenience
Online learning is quickly becoming a popular form of education. E-learning courses have become a major part of many people's education and career development.
If you're considering online learning for your professional development, then we hope this article has helped you understand some of the statistics and trends around e-learning, and what they mean for you and the overall education sector.
If you're looking for a new way to supplement your current education, we encourage you to check out Udemy, one of the most popular e-learning platforms. Udemy has more than 20,000 content creators and 12 million students. The platform hosts more than 150,000 courses on a range of professional subjects, from finance and accounting to IT and data science.
We're certain you'll find not only something that interests you but is also right for your needs and goals. If you're not sure where to start, check out these six best Udemy courses.
Share on Facebook: