There are many more generalist VAs than there are specialized VAs. Even when virtual assistants work in an area of specialization, it's usually in social networks and similar tasks. And then there are those that keep a keen eye on marketing trends and specialize as a Pinterest VA.
However, since Pinterest changed its course as a social network to becoming a visual search engine, not everybody understands it.  Pinterest has turned into a very interesting hybrid.
As this is a fairly new turn of events this means that there are a lot less Pinterest VAs. But this won't last forever. Soon enough, this specialization will become popular and the job market will become more and more saturated.
In order to stay afloat, you will have to think of ways to stand out among other Pinterest VAs. Here are some ideas that might just work.
Get Real Pinterest VA Training
Show that you are a true professional – as true professionals get training and education. Invest some time and money into your training and make it show. If you were to look for any sort of employee, the first thing you'd want them to prove is that they know how to do the job you're hiring them to do.
That's fair enough. Of course, you'd love to see an impressive portfolio too. But if you want somebody to remain with your company and help you grow it, wouldn't you like somebody who takes their training seriously?
In the online world and eCommerce in particular, it's essential that you're willing to learn – all the time.
There are a lot of people who love to pin off-an-on and they get fairly good at it. But, there's a clear difference between them and you; training. Take a course for Pinterest VAs and learn the real secrets of turning Pinterest into a traffic generating source.
Make a Killer Pinterest VA Portfolio
Training is very important for a professional Pinterest VA, but it is only the first step. The next step is proving that you can put your knowledge into practice. But how do you do that?
Firstly, you should create your own Pinterest account and make it worth showcasing to potential clients. It goes without saying that you should have a Pinterest portfolio. Take a look at this example and see one way of doing it, http://kelligoldin.com/pinterest-portfolio/
This pin should lead you to Kelli Goldin Portfolio in which she has showcased the pins that she has created for her clients. So, you need clients to gain experience and experience to gain clients. Not easy, right?
There are some professionals that offer free or discounted work in exchange for testimonials and portfolio pieces. However, don't overdo this because you don't want to be a volunteer forever. Just a profile or two will do, together with your own.
Create Your Own Stunning Pinterest Account
This is it! This is where you really need to shine! Your Pinterest account is the mirror of your work and displays your worth as a Pinterest VA.
Therefore, make sure that it is absolutely perfect. You need to have boards, perfectly designed pins, pins on collaborative boards and you need to be organized and fun.
Make sure to pick the colors, your brand visual identity, fonts, and good images. Make the most of the promoted pins, rich pins and showcase your ability to create efficient click-through pins. Take your time and nail your Pinterest profile well.
Use the Best Images
Creating a killer portfolio and engaging pins is easier said than done. You need to start by choosing a good image. An excellent Pinterest VA chooses amazing images, while an average Pinterest VA chooses any image from a stock photo website.
How to know which is which? Here are some tips:
Use vertical images that are 2:3 ratio
Always use high-resolution images
Avoid dark images unless it is related to the topic of the pin
Avoid showing people's faces
Your image should be connected to your topic, at least vaguely
Images should always be beautiful – if it is not worthy of putting on a wall, it is not good enough
Choose images with warm colors on them
If you are not that good with the camera, make sure that you use free stock images. There are a lot of websites that offer free images for download.
Learn Proper Photo Editing
You don't have to be a web or graphic designer to edit images for Pinterest. However, it is good if you know about the rule of thirds and the golden ratio.
Either way, there's no need to sign up for Photoshop tutorials just yet. What you need for Pinterest is much easier than that. Here are some of the best and easiest photo editing apps that you can use.
PicMonkey – perhaps the most commonly used free photo editor. You can use it to add text and borders to your images, cut them, crop them and add shapes to it. It is very intuitive and easy to use.
Canva – one of the best things about Canva is its lovely templates.
Typorama – you can create any of the standard pins with the two image editors above, but if you want to create one of those inspirational quotes or posters, Typorama is the editor for you.
Optimize Your Pins for Search Engines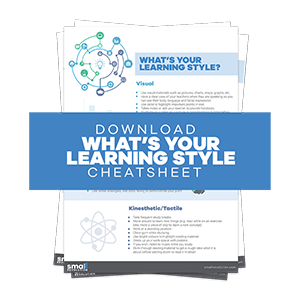 Pinterest is packed with lovely pins, but some of them work better than others. That's because some of them are optimized for search engine algorithms and others aren't.
As an excellent Pinterest VA, you should know how to optimize your pins for better results.
Analyze the keywords that you want to use and pepper them throughout the pin title and description.
Also, don't forget about the hashtags. Of course, all those images that you use should have Alt text and a description. Don't leave anything to chance.
A good Pinterest account is the one with well-designed and optimized pins. All of those pins, boards, and even the profile itself, have to be written well and packed with relevant keywords.
Don't shy away from longtail keywords because they work well too. Write descriptions that are around three sentences long. That is enough to explain what the pin is all about.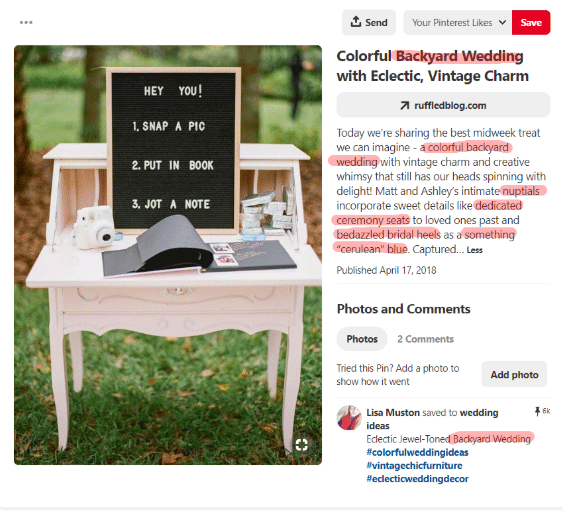 Pinterest took a short break from hashtags, but they're back. Use anywhere from 3 to 20 hashtags per pin. Combine the individual and general hashtags for best results.
Last, but not the least, an important thing that makes you stand out from the other Pinterest VAs is how well you understand Pinterest Analytics. This is the best way to realize how good you are with Pinterest.
Yes, it is all numbers and trend-lines.  But don't let that shouldn't scare you–even if you are not a numbers person. Study those metrics, one at a time, and see what works well and what doesn't.
Again, if you don't want to spend too much trying to figure it out yourself, you could always take a course for Pinterest VAs that will help make you stand out from the crowd.
Shareable Images
Photo by Freepik / CC BY