Imagine living the laptop lifestyle and running your entire business from your location of choice. A life that allows you to live and work from anywhere. Envision yourself working from the sandy Bali beaches, the Alps mountains, or maybe even just your kitchen.
There are many ways to make money online and begin living the laptop lifestyle. Proofreading is among some of the more lucrative online businesses you can start today. It's a surefire way to earn a reliable income to finance your lifestyle all year round.
If you're easily irritated by typos or are quick to spot them, proofreading could be ideal for you. Companies worldwide need eagle-eyed proofreaders to ensure their written content is error-free.
They need meticulous proofreaders to point out:
Grammar errors
Misspellings
Other mistakes that may reflect poorly on their business
You already have a knack for grammar and spelling, but which legit proofreading jobs are available for freelancers and beginners?
1: Business Documents Proofreading
Every business produces various forms of content. Therefore, the demand for proofreaders is high. Your proofreading skills should help you cement the company's image of relentless professionalism and attention to detail with every written piece.
As a business proofreader, you'll work on documents like:
Reports
Emails
Memos
Manuals
Proposals
Business letters
You can brand yourself as a business or corporate proofreading service provider. However, ensure your proofreading skills set the tone for a business's success.
To do this, you must keep as much of the business' voice and style intact as possible. This makes business proofreading highly context-specific.
For example, you'll be tasked with checking that the authors have written using the right dictionary (for example, American or British English). This includes punctuation and spelling errors that may differ depending on the dictionary requested.
You need to have hawk eyes for this job, because what is required is greatly contextual. You need to identify small yet significant errors like capitalization inconsistencies, abbreviations, hyphenation, and formatting.
Here are a few tasks you can expect to perform in this role:
The basics of grammar and spelling, citations, punctuation, and formatting
Stylistic tweaks: vocabulary upgrades, tense and voice alterations, as well as variations in sentence structure
Content analysis: looking into the logic of the argument, organization, writing quality, and comprehensiveness in terms of details.
You'll get paid depending on the word count, expected turnaround time, and the amount of revision the document requires. The pay in this field is quite competitive.
However, when you perform above your client's expectations, you are on the path to a successful proofreading career.
2: Website Proofreading
With the recent growth in the digital marketplace, every business needs an online presence to survive. Survival means businesses need to be one step ahead of their competitors. In addition, the digital age has brought in the attention of customers who are attentive and keen on detail.
Having a website littered with typos and grammatical errors reflects poorly on a business and is enough reason to diminish the trust a potential customer might have had in your brand.
Furthermore, if the company does not present itself well, you can't expect it to provide excellent customer service.
With today's customers spoilt for choice, they're only a click away from leaving your website and going to the next listing on their search engine. A savvy business will not squander such an opportunity and will attend to its online presence with as much depth and care as its competitors.
They will hire an exceptional proofreader to spot the mistakes they cannot see. As a website proofreader, you'll be expected to:
Review the website text for errors and inconsistencies
Identify instances of repetition
Alter the tense and voice where necessary
Give wording and phrase refinements to help connect with readers
You will work on web copy such as:
Main pages: Homepage, sub-pages, and website interface
Marketing copy: Press releases, promotional materials, and product listings
Ancillary pages: Blog posts, bios of the staff, and resource pages
You can charge depending on the workload, expected turnaround time, and the number of corrections required per project.
3: Essay Proofreading
The academic context requires extreme precision. Minor errors can diminish an academic piece that is insightfully written. So, academic writers benefit immensely by letting a second set of eyes review their work before publishing.
As a proofreader, you need to identify spelling and stylistic errors to help the writer present their findings clearly. You also need to identify narrative gaps in the written work that are obscure to readers. Sometimes, a writer may be so engrossed in the topic that they omit obvious details, leaving the reader disconnected.
You will provide feedback on the written work pertaining to things like:
Highlighting concepts or passages that need further elaboration or clarification to strengthen the reasoning flow
Identifying discrepancies or omissions in relation to the writer's submission guidelines
Correcting style inconsistencies
Making suggestions to enhance word choice or phrasing to improve the document's tone and adhere to professional expectations
Provide clarity and flow recommendations where appropriate
You can also proofread resumes, admissions essays, manuscripts, and scripts.
Ideally, you'd charge a flat rate or consider the word count, turnaround time, and revisions required. Essay proofreading is great for beginners, especially students. You can earn a decent amount from students who don't have much to spend on professional proofreading services, and aren't looking for super experienced proofreaders.
4: Dissertation Proofreading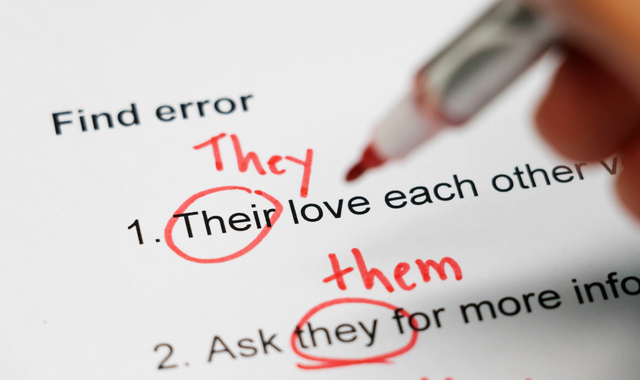 The climax of every academic career is completing a dissertation or thesis. This project takes months to complete and requires unending research cycles, investigations, scheduling, and drafting. The culmination of the process requires you to compile the document into its final refined form.
It may be difficult for the writer to identify all the errors because of the long period of familiarity they've had with the document. This is where a proofreader comes in.
You help the writer meet the requirements of their institution and exceed the review committee's standards. Here are a dissertation proofreader's responsibilities:
Identifying subtle punctuation, numbering, and spelling errors
Correcting formatting errors regarding the writer's submission guidelines (title page, typeface and type size, page numbers, and running head)
Making suggestions for enhancing phrases and word choice where appropriate
Correcting these errors minimizes the writer's and review board's distractions from the actual content. You can work on these types of theses and dissertations:
Humanities: Language and literature, history, art, philosophy, and theology
Natural sciences: Physics, astronomy, chemistry, and biology
Social sciences: Psychology and sociology, economics, law, political science, and anthropology
Formal sciences: Mathematics and computing
Applied sciences: Medicine and engineering
You can charge according to the word count, turnaround time, and the number of corrections required.
5: Personal Document Proofreading
No matter how persuasive a message is, it loses its power when there are spelling mistakes or grammatical errors. Unfortunately, readers today are incredibly distracted by such mistakes, which diminishes the impact of any writing regardless of how excellent it is.
Personal writing has great power in this age of status updates. But this power is like a double-edged sword: all the time and effort spent creating an announcement, letter, speech, or invitation may be wasted if the piece contains errors and inconsistencies working against its intent.
As a proofreader, you'll handle such details, and the writer will handle their message. Here are your responsibilities:
Identify spelling, punctuation, and grammar errors
Review the document's tone and vocabulary
Bring a personal touch that is not possible with spell-check features, like the spellings of proper nouns
Make the voice and tense alterations necessary
Word choice and phrase refinements to enhance readability and connect with the audience
Make recommendations to improve the document's flow and clarity where needed
You can work on documents like:
Emails
Programs
Letters
Flyers
Announcements
eBooks
The pay may depend on the word count, the number of corrections made, and the turnaround time requested.
The process is not easy – it requires time, effort, and positivity.

Mariche, Small Revolution Graduate
Ready to Launch Your Proofreading Career?
Proofreading is a lucrative job and requires more than just being a grammar-snob. You'll need time management and organizational skills, a keen eye for details, IT skills, and excellent communication skills, in addition to an impeccable knowledge of punctuation, grammar, spelling, and sentence structure.
You also need to enjoy working on your own as most proofreaders are self-employed and work from home.
Now that you've identified five areas where proofreading is in demand, you can visit Small Revolution to find work-from-home jobs.
Share on Facebook: