If you can take the time to sharpen your grammar skills and produce high-quality content, there's no reason not to dive into and shine in any field of proofreading.
You get to make money:
Reading
Without a fixed schedule
Without having to leave your home
Can it get any better than this? Yes.
You could earn an average of $ 51,391 per year as a remote proofreader.
Let's break down this earning potential.
| | | | | |
| --- | --- | --- | --- | --- |
| | Annual salary | Monthly Pay | Weekly Pay | Hourly Pay |
| Highest Earnings | $72,500 | $6,041 | $1,394 | $35 |
| Average Earnings | $51,391 | $4,282 | $988 | $25 |
| Low Earnings | $30,000 | $2,500 | $576 | $14 |
And there's room to make more depending on your certifications, and language skills.
A simple step like taking a course in Basic English Language Training puts you ahead of other beginners and increases your earning power.
Here is a testimony on the kind of freedom you can get from working at home as a proofreader.
Here are some of the best proofreading jobs you can get.
A Translation or Bilingual Proofreader
If you are bilingual or multilingual, you're in luck.
Companies that operate internationally need to translate their content into multiple languages.
For automated translation, the text is translated literally. A proofreader is necessary to verify the accuracy of the translation and turn it into an excellent piece.
For this position, you'll need a strong knowledge of both the source language and the translated language
The main tasks in translation proofreading include:
Checking the spelling, grammar, and punctuation of the text
Ensuring that the translated text aligns with the original document
Correcting any awkward wording and errors that result from the translation
Ensuring that things like idiomatic expressions are not misapplied on the translated text
To get started, apply for a proofreader position at companies like Big Translation and Protranslate. These are agencies that provide translation services, but they also offer proofreading services. You can also give Global Voices a try.
Become a Proofreader in Transcription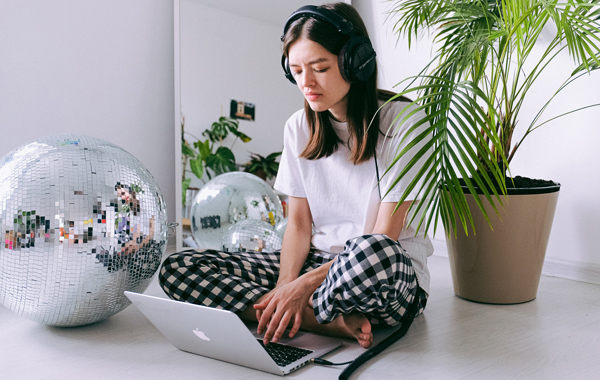 Transcription involves converting audio or speech into written text.
Content creators and companies use it to make their videos more accessible to viewers with hearing problems. They also use it to turn videos and audio into written text, such as articles and e-books.
Given that transcriptionists type fast while listening to the audio, they're bound to make a lot of errors.
As a transcript proofreader, you will check that the transcript text has the highest level of accuracy. You'll need to go through the texts as you listen to the source audio
You'll also carry out basic proofreading, such as:
Correcting grammatical and spelling errors
Formatting the text according to the requirements. This involves checking the font, adding page numbers, and highlighting the titles
Filling in any words the transcriptionist may have missed
One of the easiest ways to start off as a beginner is in court transcript proofreading. It calls for proofreading transcripts that court reporters have made.
To get started as a court transcript proofreader, you need:
Basic education
A willingness to learn how to proofread court transcripts
Network with court reporters on LinkedIn. Start by creating an exceptional profile that showcases your proofreading skills. Then set job alerts for court transcript proofreader positions.
There are plenty of other transcript proofreading positions on Upwork. Create a profile that shows your strong language skills and educational background. Go to the jobs page, search for proofreading job positions, and send proposals.
Use job websites to find companies and individuals actively looking for remote proofreaders. Good examples are ZipRecruiter, Indeed, PeoplePerHour, and Guru.
Proofread Academic Work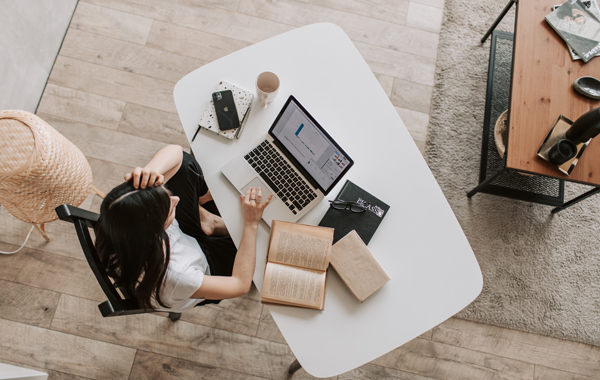 If you know the requirements of different citation styles or you're ready to learn, academic proofreading is for you.
As an academic proofreader, you're likely to work on a variety of academic publications. It includes journal articles, research papers, dissertations, and theses.
Besides correcting spelling and grammatical errors, you'll need to check if:
The citations are in the required style. The most common citation styles are Modern Language Association (MLA), American Psychological Association (APA), and Chicago.
The formatting of tables and other elements in the paper meets the required style.
There's the proper use of parentheses and footnotes.
References are correct.
You don't have to worry about finding academic proofreading jobs. A platform like Editor World is constantly hiring academic proofreaders to work remotely.
You can also apply for a freelance proofreader position at Scribendi. It's a company that provides document revision services to customers in all sectors, including academia.
A Digital Publishing Proofreader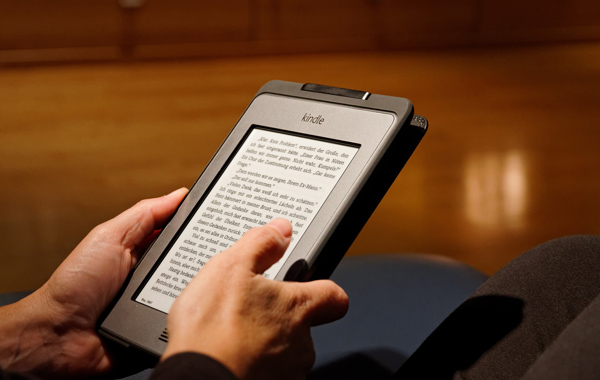 Publishers and authors creating e-books and digital magazines need online proofreading services.
As a digital publishing proofreader, your work will involve:
Checking for spelling mistakes, punctuation errors, and grammar mistakes in manuscripts
Ensuring the manuscript follows the publisher's style guide and formatting rules. This means checking things like text size, spacing, and font size
You can work as an Amazon Kindle proofreader.
Amazon Kindle is an e-reader platform that enables users to browse, buy, and download digital media like e-books.
It allows authors and publishers to publish directly on the platform through Kindle Direct Publishing
Find jobs by connecting with publishers and self-publishing authors on social media platforms. For instance, get active on groups like Proofread Anywhere, Proofreading and Editing Services, and the Proofreaders Group on Facebook.
Begin Your Proofreading Career
There are plenty of remote proofreading opportunities for beginners. But like any other beginner job opportunity, there's lots of competition.
Get a consistent work supply by:
Making your skills stand out from the competition. Take training and create a winning resume.
Making a lot of applications. Apply on job boards and on company websites.
Networking with potential employers on social media. Become an active member in proofreading groups.
As a beginner, you can try out all types of proofreading. As you get the hang of the job, choose one area of specialization and excel in it.
Frequently Asked Questions
What are popular job titles related to remote proofreader jobs?
While looking for a freelance proofreading job, you can apply for positions labeled as copyeditor and content editor. They involve proofreading work.
Are proofreading courses worth it?
Yes. A reputable course will help you grow your proofreading career. You'll sharpen your language and proofreading skills, which will attract higher-paying clients
What skills do you need to be a proofreader?
Depending on the type of proofreading job, a proofreader may need special skills. For instance, a translation proofreader will need to be multilingual. Essential skills for all proofreaders include:
Great grammar and spelling skills
Excellent writing skills
Attention to detail
Computer literacy
Time management
Native-level understanding of the language in use
Good concentration