Dreading the thought of falling behind with what's happening in the global scene? You're not alone.
Modern society is changing at an accelerating pace. And people are adopting the mindset of lifelong learning. It's unsurprising. You have to adjust to the modern workplace that's very much divergent from the one we used to know.
This especially goes for online workers. They're on the front line of the furious pace of technological changes.
No reason to be alarmed, though. We scoured the web to give you the top 10 online news sources that will keep you in the know.
Use the news websites and apps below to stay informed. They will give you all you need to know in an accessible, bite-sized format.
1. Up First From NPR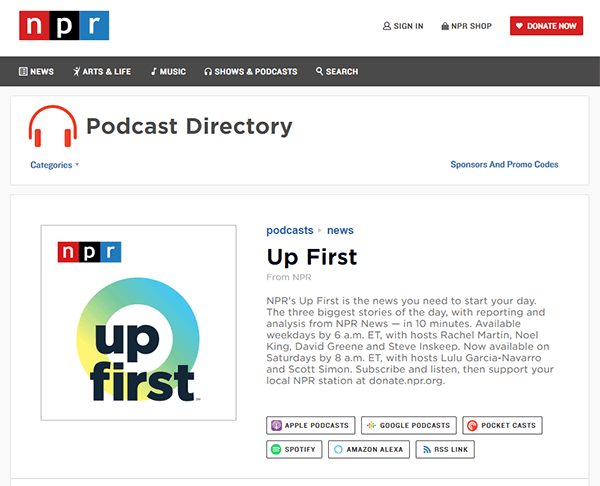 Craving for your news fix first thing in the morning? Get your daily news fodder from NPR's Up First. These 10-minute digests tackle everything from politics to pop culture.
A perfect way to energize your day from the get-go.
If watching full-length news isn't doable, these bite-sized run-downs are just what you need.
Subscribe to the podcast, plug your earphones in and get your golden nuggets of information on the go.
2. LinkedIn Pulse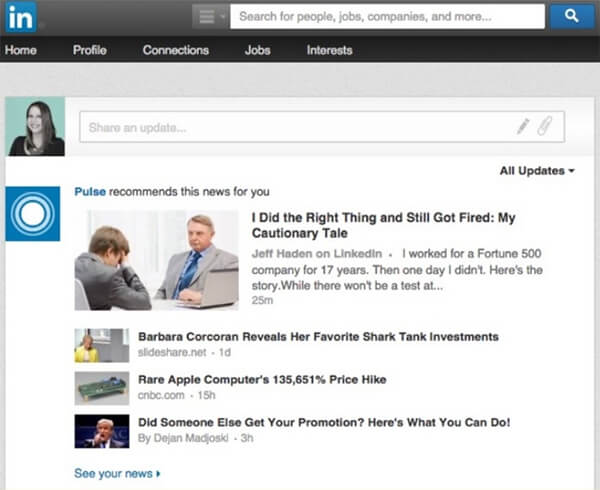 An online worker not using freelancer apps is like an electrician not using a pair of snips. You kind of do a sloppy job.
But apps come in handy even if you're only up for a quick news update. LinkedIn Pulse is a great place to fetch some professional daily news amidst your busy day.
Since affiliating to LinkedIn in 2015, this news app boasts even better functionality.
Both Android and iOS device owners can log into the app using their LinkedIn credentials. It's one of the best ways to stay on top of your industry changes.
LinkedIn integration allows you to get news snippets based on your professional interests and business connections.
3. The Economist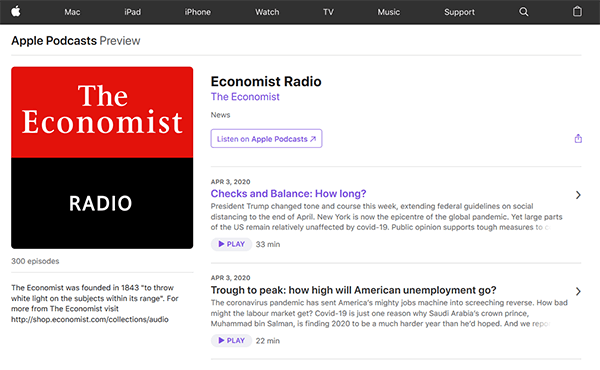 Even if you're a moderate internet user, you're unlikely to thumb through printed newspapers. Instead, you'll likely look for an online alternative to your favorite paper magazine.
The Economist podcast is an all-audio version of the popular magazine packed into a format that will give you quick insight into top online news.
Time is money. Doesn't everybody say that?
You'll get six-minute episodes of hand-selected articles to listen to at your convenience.
4. Need2Know
Want to get your big headlines and beef up your knowledge of current affairs? With Need2Know, you can do it on your way to the corner shop, in an after-hour stroll or while fixing your breakfast.
This five(ish) minute podcast and newsletter format won't chip away too much of your day (as the makers warrant).
You get what you need to know, on a need-to-know basis.
Expect to get educated on a host of topics, such as business, politics, and entertainment. All this is flavored with dabs of humor.
Just what you need for a little break in the middle of your day.
5. The New York Times App
Want to flick through the news on a busy day? Rely on the app coming from a much-loved, widely-acclaimed global news company.
The New York Times app will keep you in the know on a multitude of important topics.
Want to see some breaking news alerts, do some offline reading, or social media sharing? This app has got it all. Plus, you're in line for some awesome audio and video options, too.
Furthermore, the Times app developers stepped up their game to give you what other apps can't.
Want to be front and center when it comes to the Royal family dealings behind closed doors? How about a sneak peek into David Bowie's wardrobe? Or the privilege of speaking to world-class Olympic athletes? Nifty, huh?
The New York Times app introduced augmented reality to make this possible.
If you want to be the first to taste the fruits of augmented reality in the media space, you'll need a paid subscription.
6. Intelligence Squared
Intelligence Squared isn't a news website in the strictest sense of the word. Rather, it's a debate hub for the sharpest minds of today.
Current times abound in controversial topics worth tackling. This podcast is doing a great job of leveraging this phenomenon.
The pace of change affecting all of us only seems to accelerate over time. And the situation's never black and white.
Enjoy heated debates on complex topics that give multiple perspectives to global urbanites.
7. Google News
Google News offers a mobile responsive design, data transmission customization according to bandwidth, and more.
It's a one-stop news hub that gives you access to news sources from across the globe.
Each day you get a briefing of the hottest headlines from different publications. You can also opt to subscribe to your favorite news source and keep receiving daily news from them.
You can also opt for Full Coverage, which will give you a sneak peek into the top stories without Google's curation.
But there's more. Google News boasts a built-in recommendation system that tailors news to your interests.
All the news is aggregated in the same place in a handy app available to both Android and iPhone users.
8. BBC Global News
Does reading come as part of earning your paycheck? If this is true, you probably won't be too happy about adding more screen time to your daily time budget.
That's why a podcast will fit the bill.
You can get your news fix and stay up-to-date while grabbing a coffee or running your daily errands.
BBC News Podcast offers 30-minute episodes and 24-hour news coverage from all around the world.
The podcast is delivered twice a day, so it is a handy way to get your daily info on a wide range of topics.
9. Yahoo News Digest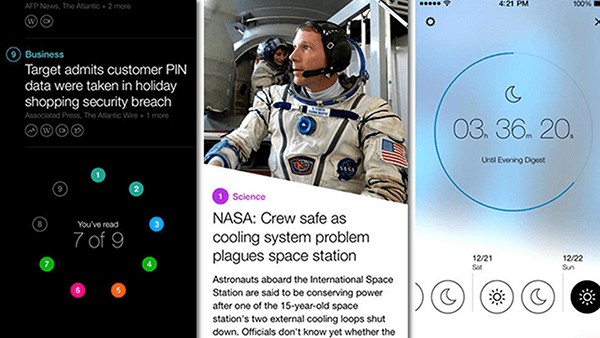 Want an insight into current events that you're able to fit into your busy day? If this is the case, Yahoo News Digest is an app for you.
Available to iPhone users only, this app allows you to glance over daily news and dig deeper only if you choose to. You get bits of top story content from many reputable sources in a digestible format.
Stories come to you in the form of video clips, tweets, quote call-outs, Wikipedia excerpts, etc.
Awesome, right?
10. BuzzFeed and BuzzFeed News
BuzzFeed is a news app for Android and iPhone that will galvanize your day into action.
It's a perfect go-to source for pop culture aficionados. A well-liked online place chock-full of trending articles, fun quizzes, and viral listicles.
If you're into some highbrow material, the app offers a fair share of this type of content, too. Your news search is customizable, so you can take your pick and choose articles that fit your needs.
Still, if you don't want too much content on the light side, opt for a standalone BuzzFeed News app.
Stay Well-Informed and Future-Proof
There you go, your top 10 online news sources to have at hand each workday.
It's much easier to keep pace with what's going on when you have your news go-to source available at the click of a button.
The news sources above are goldmines of information that will help you thrive in the world of seismic societal and workplace changes.
You want to be the first to grasp the opportunities that emerge. Be it your personal or professional life, it's the same story.
Photo by Freepik