Anyone can think of their 10 favourite films, but I bet you have something far more astonishing to share.
You should write for Listverse!
Listverse is full of rare and fascinating lists and they want yours on their home page.
It is easy, you don't need to be an experienced writer and you get paid $100 per list.
You could write a list that unveils your esoteric knowledge, shares gossip, signal-boosts your favourite holiday destinations or brings the strangest sausages to everyone's attention.
So before you head to the submission page, let us take you through what Listverse are after to help your list get selected.
The Top 3 Aspects Your List Needs
What subjects do you crave to know more about? What list would immediately grab your attention? Listverse explorers love the remarkable, so if your list offers them the chance to discover something new, they will click on it without hesitation.
Listverse has a whole range of topics but there are certain themes that get accepted. Here are the major themes:
Write Mysteries for Listverse​
Mysteries: The universe, monsters, UFOs, aliens, demons, ghosts, witches are all fascinating, but if you want to earn money from your list, you need to bring something fresh or a new take on a classic mystery such as The Loch Ness Monster.
What unknown phenomena have you uncovered? What other mysteries are out there that need to be solved?
The Truth is Out There and Listverse wants to know.
Write About Forbidden Secrets for Listverse​
Everyone wants to learn something forbidden. What secrets have lain hidden until you found them? "Secret codes, ciphers, places that are forbidden to the average person," are irresistible.
Write your list about some secrets or the truth behind some myths and you could earn $100.
Write Amazing Facts for Listverse​
Listverse readers love to learn something new, so tell them some facts that they don't know. Better yet, disprove some commonly held misconceptions.
Listverse says that their "… list of Top 10 Amazing Facts about Dreams was popular, but so were Biblical Facts Everyone Gets Wrong. If we believe it, and you can prove us wrong, we will love your list."
Write About Historical Events for Listverse​
If your list is about historical events or people in the past it is going to need a twist to make it stand out. "Top 10 People Who Were Burned at the Stake, might be interesting, but better would be: Top 10 People Who Were Burned at the Stake and Lived."
That is a list that would make people's heads turn.
Write About the Dark Side of Man for Listverse​
Listverse likes to shine a light on the dark side of man as well. Writers have explored the evil that men (and women) do in their articles. So if your list is about scary, unsettling or creepy people, then Listverse wants it.
Just make sure you aren't encouraging anything actually criminal!
If your list doesn't quite seem to fit the above, perhaps it will go somewhere else on the site. Listverse has many sections including gaming, movies and TV, music, arts, books, science, history, travel, crime and more.
Have a browse through the website and see where your list might go.
Who Does Listverse Hire?
Listverse is also after writers who break the mold.
Many of the above examples offer a new perspective on a subject, so you are going to want to make sure your list has a twist or a freshness to it that will get people reading it straight away.
But there are also topics that so rarely get read that Listverse are not likely to select them for their website. Sports, technology or self-help lists tend not to get selected, so steer clear of those unless you have an exciting twist on them.
I Have Never Seen Anything Like This ​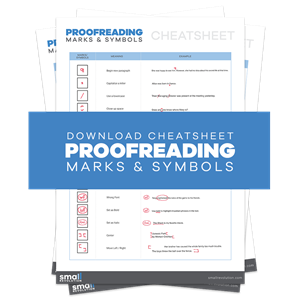 What knowledge have you found that isn't on the internet? What underreported news stories have you discovered? What hidden messages do only a few people know?
Listverse knows that "… obscurity of information makes something very enticing."
Listverse explorers enjoy seeking out rare factual gems, so if your list is uncommon knowledge then it will likely get selected.
Obscure or uncommonly known information must still be factual, so you will need to back up your list with links to reputable, verifiable sources.
Listverse wants you to use "… reputable sources like news organizations (local or national) that people have heard of and would recognize — organizations that actually have a reputation to uphold and care about getting facts right."
Scholarly journals, academic publications, and peer-reviewed scientific studies are all good news. Google Books and newspapers are also often reputable.
If you have a source that appears to be recycling someone else's story, try to locate their primary source (reporter on the scene, interview with the person, academic paper they are summarizing, etc).
As long as your list is your own work and not already featured on Listverse, then it is what they are after.
The Mysterious Forbidden Secret Code You Must Include​
Entertain your reader. You have hunted down rare facts and corroborated them, but you are a creative writer so don't let your list be dry. While you write your list, bring a sense of humour and your own unique voice to it.
Listverse considers all of their writers to be columnists, so let your joy for your list shine through. Put your own spin on your list. Integrate your facts, secrets, and knowledge with a lightness of wit to keep your reader's attention.
The Top 2 Writing Rules​
1. Make it Clear ​
Your list should be in perfect English and easy to read. Listverse only selects articles whose language is of the same level as a native speaker.
The writing should be uncomplicated and flow together.
You can test how easy it is to read your list article using this handy tool: Readable | Free Readability Test Tool (webfx.com)  (This uses the Flesch-Kincaid index. You can test all or part of your article. The index tells you the readability level of your writing. You are aiming for a high score).
2. Keep it Concise​
Your list must be between 1,500 and 2,000 words. This word count includes your introduction. This doesn't give you a lot of paragraphs per item so make them count.
Listverse lists articles are short and they hold your attention with facts and fun. Read and re-read your article to make sure it is clear, concise and fun to read.
The 5 Steps to Submit Your List (and How to Get Paid)​
You have compiled your list of 10 items, you have written 1,500-2,000 words, and you have made sure it is gripping to read. Your list is ready for submission.
1. If you don't have one, you will need to open a PayPal account. PayPal has made a handy video to guide you here. You can monitor your account with the app or via the website.
2. Now go to the Submission page on Listverse.com:
On the submission page, write your author bio. Just a few sentences to establish your credibility, what you do and your value. Get some more tips on what to include here. If you have social media accounts you want to promote and gather followers, add them here.
3. Write a catchy title for your list with a twist. Add an evocative adjective or the promise of uniqueness to make your list leap off the screen. Look at these examples:
"Hidden" sounds intriguing, "strange" sounds like it will be shocking, and something "you don't know" makes the reader really curious. I'm tempted to click on it right now…
4. Write an exciting introduction for your list. This will be easier to do once you have written the whole list, as you will know what to emphasise and how best to express why these 10 items come together as a whole.
Like the rest of your list, make it clear, concise, but most importantly answer the question, "Why Should I read this?"
5. Click the submit button. Make sure to double check the Submission Guidelines on the Listverse website before you submit, including how to format your list.
Once approved, payment will arrive within 30 days into your paypal account. For further writing guidelines, check the Listverse Author Guidelines.
Listverse is always after new lists from writers who have a taste for the weird, the eerie, the bizarre, or just know something no one else knows!
So to get you inspired, here are some of our favorites. Can you write something like one of these?