A good logo says everything about your brand without uttering a word.
Customers associate your business with integrity via your logo, which is why expert logo designers are in high demand.
However, with so many logo designers out there, your logo designs must be spectacular to stay ahead of the competition.
To that end, today, we highlight 4 professional logo design courses to help you design logos that will capture customers' attention.
1: Circular Logo Design With Draplin: Combine Type and Icons in a Classic Shape by Skillshare

The circle is a primary shape and it looks pleasing.
However, you must know how to use a circle creatively to avoid an overly simplistic design.
Luckily, Skillshare's Circular Logo Design With Draplin course will inspire you with creative ways to generate spectacular designs from a circle.
In this course, you'll learn:
Personalizing your circular design
Workflow considerations
Personalizing Your Circular Design
Aaron Draplin, founder and designer at Draplin Design Company, will teach you how to combine a circle with other elements to generate remarkable logo designs with detailed yet straightforward instructions.
For instance, you'll learn how to:
Use symmetry to appeal to your viewers
Select the right lines to capture your viewers' attention
Organize your logo to seamlessly convey meaning
Workflow Considerations
This section of the course will introduce you to workflow rules to help organize your design process. You'll learn how to layout all processes and tasks on a visual map so you can tell which procedure to employ in each design step.
Other vital logo design concepts that you'll learn include:
Circular graphic design
Research and inspiration
Advanced graphic design
Making designs based on a type-based stamp
2: Learning Logo Design by LinkedIn
Are you working with clients who want to bring their company's vision to life with their logo?
Do you struggle with creativity during the design process?
If so, Learning Logo Design by LinkedIn Learning is the ideal course for you.
The instructor, Von Glitschka, with over 37 years of experience in brand management will teach you the essentials of logo design, including:
Making design decisions
Defining customer expectations using mood boards and briefs
The attributes of excellent logo designs and where to draw inspiration to generate these designs
Using sketches to guide your logo design process
The commercial aspect of logo design, including the presentation of your completed design and how to respond to negative and positive feedback
How to launch your logo
Watch the course's preview in the video below.
3: Logo Design Masterclass: Learn Logo Design and Illustrator by Udemy
This course targets students looking to become professional logo designers or become experts in design and Photoshop editing.
Chad Neuman, renowned professor, award-winning photographer, and graphic designer with over two decades of experience, will guide you towards becoming an expert in designing emblems, letter marks, combination logos, and other logotypes.
You'll also learn to select the logo best suited for your client's requirements.
Other crucial lessons in the course include:
Finding logo design clients
Working with typography
Applying the golden ratio rule in logo design
Applying color psychology in logos
Note: You'll need to download the Adobe Illustrator Cloud Version to get the most out of this class.
4: Typographic Logos: Typography Lettering for Logo Design by Udemy
This course will teach you to generate complex and attractive logo designs using Adobe Photoshop and Adobe Illustrator.
The course is designed for those who seek to enhance their skills in typographic logo designs.
It's also a brief course, lasting about 11/2 hours, so you can go over the course materials as many times as you like.
Although beginners can enroll in the course, you ought to have prior knowledge of the layers' concept, various editing tools, and drawing objects in Adobe Illustrator and Adobe Photoshop.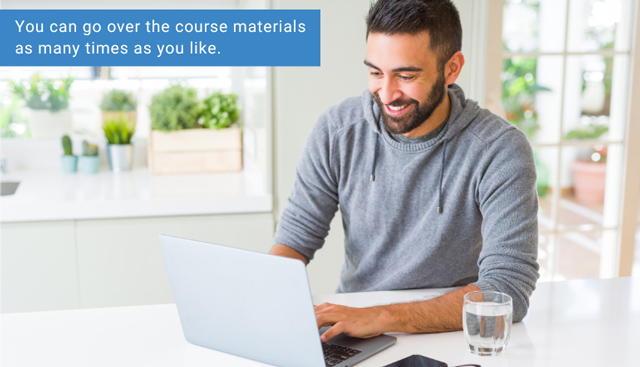 What Are the Strengths of Each Course?
Course
Strengths
Circular Logo Design With Draplin by Skillshare

Has an intermediary level
Highly-rated instructor
Appropriate for class projects

Learning Logo Design by LinkedIn Learning

Has plenty of course materials
Has an intermediary level
Gives various examples of exquisite logo designs

Logo Design Masterclass by Udemy

Wide course content
The course is highly rated

Typographic Logos by Udemy

It's a short course, making it easy to grasp
A top-rated course attracting over 8000 students
Over to You
Whether you're a beginner or looking to polish up your prior logo design knowledge, you're in the right place.
Enroll in the Logo Design Masterclass course by Udemy and start your journey to becoming a logo design expert.
This highly sought-after course will place you far ahead of your competitors.
One student had the following to say about the course:
…I feel I learned a lot… The course is well explained…really enjoyed it and definitely worth a 5 star…

Abdulrahman R.
Frequently Asked Questions
How long do logo design courses take?
Most logo design courses take between 2 and 7 hours, depending on the complexity of the course and the curriculum. The number of lectures also determines the hours you'll spend on the course.
Do I have to attend physical logo design classes?
No. Most logo design classes are offered online. All you need is a strong internet connection, and you can attend the classes from anywhere.
Which online logo design courses should I choose?
Always choose online logo design courses designed and taught by qualified and experienced professionals. These professionals will likely pass down valuable skills and knowledge to increase your competitive value in the logo design world.
Share on Facebook: