You've seen ads like "I make $ [insert crazy amount] a week from home!" You can tell they can't all be real. But you're curious about whether some are legitimate.
You've heard or read about entry-level remote jobs and you're wondering if they're real or not. There has to be some genuine way of earning income while working from home, right?
Well yes, there are many ways.
"The economy is shifting, you need to have legitimate and creative sources of extra income. There are opportunities available that people have been using for years now."- Franklin Gillette
You don't want to fall for the scams you come across online. You're looking to learn about genuine jobs; how to avoid the fake ones and where to find the real ones.
Well, you've come to the right place! This article will outline four viable remote jobs you can score without prior experience and how to avoid being scammed in your job hunt.
Types of Entry-Level Remote Jobs
Content Writing
Nowadays, it's important for companies and organizations to maintain an online presence. They want to reach a wide audience and generate traffic to their websites.
The best way to achieve this is by having compelling content. This is where writers come in. They create articles, blog posts, and all other forms of written content. These inform customers or convince them to make a sale.
Not only is it important to have good grammar and writing skills but you also need to excel at research. You have to research what you write and write unique content.
Convince your clients and readers that you know what you're talking about. Or else they'll go looking for information from other sources.
As a content writer, you need to also understand why you're writing and who you're writing for. You need to know your audience to connect with them and meet your goals.
You need to have a basic understanding of Search Engine Optimization (SEO). This is how you get organic traffic to the client's website through search engines like Google. The goal of every content writer is to ensure their content appears at the top of search results.
Learn more about SEO through this detailed LYFE Marketing article.
When you're ready to look for remote content writing jobs, start your search on Working Nomad.
Data Entry Jobs
These types of jobs involve inputting data into an online database. The important skills here are the speed and accuracy with which you type.
Data entry jobs refer to a wide range of tasks. You can be a coder, a clerk, a data processor, and more. Many organizations prefer to outsource these jobs.
There aren't many requirements to work in remote data entry. All you need in most cases is a high school diploma and the ability to type fast (at least 50 words per minute).
Companies also aren't very strict when it comes to training. This makes data entry an appealing remote job category for many.
Since the pay isn't substantial, it's better suited as a part-time job that adds extra income on top of a more sustainable job.
You can find a list of data entry jobs on Remote – a reliable job site for location-independent work.
WordPress Website Design
WordPress is one of the best known and most efficient Content Management Systems. It allows you to create unique websites and online content through its user-interface.
As online presence is important to any business, many clients look for web designers. These talented and creative designers build and maintain websites.
It's their role to ensure a customer's experience on the website is as convenient and pleasant as possible.
Clients will likely look for web designers with at least a year of job experience. If you're starting out, think about working on your own web design projects. Build a site and create a portfolio to show potential clients. And remember to always stay updated on the latest technology trends and changes.
Codeable is a website that specializes in WordPress remote jobs. The platform offers jobs to the most qualified coders. It runs a strict vetting process on all applicants to ensure the Codeable community includes only the best.
Social Media Management
Another crucial job today is managing organizations' social media presence. Most companies are on platforms like Facebook, Twitter, Instagram, and LinkedIn. They want to connect with their target market.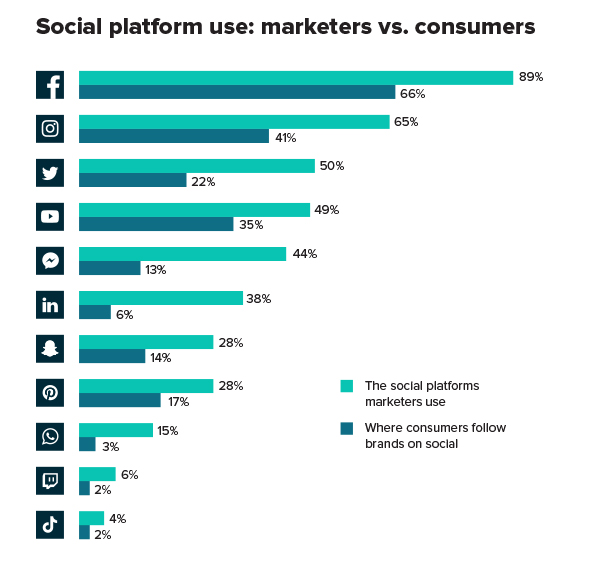 Social media managers play an important role in an organization. Their interactions with followers on a company's pages influence its reputation. These managers are in charge of:
Planning and running marketing campaigns
Growing the organizations' online communities
Providing data and reports on online activity
Search Engine Optimization
Managing content
To become a social media manager, you'll need excellent written and communication skills. You'll also need to have an in-depth understanding of social media platforms and analytics, multi-tasking experience and great attention to detail.
Finally, it's important that you're able to work well under pressure in high-stress conditions.
There can be a lot going on at the same time, especially with big brands and companies. So your clients will want to make sure you can handle it.
You can learn more by reading this complete guide to social media management.
Fake Entry-Level Remote Jobs to Look Out For
We've confirmed that there are genuine remote entry-level jobs. Now, we need to identify the real ones from the fake scams.
You may come across people with bad intentions online. They may try to steal your personal information and commit fraud or commission work without pay.
No matter their intention, you have to be careful when looking for jobs. Here are some common scams and tips on how to avoid them.
From 'Real' Sources
Sometimes, you'll see job opportunities from phony employers under the guise of legitimate businesses.
Yet the real companies don't even know that their name is being used to advertise for a fake position. In such cases, the person on the other end is likely trying to get hold of your identity or financial information.
The best way to avoid falling for this trap is by first searching for the real employer's contacts. Enquire and confirm the legitimacy of the position in question.
Received Job Offers
On a few occasions, you might receive job offers that seem too good to be true. They are.
You receive these offers in your email but you can't recall applying for them. You may have never even heard of the employers. You wonder how on earth they found you and offered you a job.
Again, they want your information.
You can identify such scams when the sender's email address doesn't seem genuine. Real employers communicate with you through official channels; the addresses will contain the legitimate employer's domain after the '@' sign. Not before.
For example:
[employer domain name]@gmail.com FAKE
info@[employer domain name].com REAL
Pay close attention to this before replying to any offer.
Through Social Media
Fake jobs appear on social media at an alarming rate.
This is because many people do not verify whether what they share and their sources are genuine.
When you do see offers on social media, research these sources and supposed employers. Look for their details. Use your favorite search engine. Ask yourself:
Are the pages sharing these jobs real?
Is their following realistic compared with the employer's popularity?
Does all the information in the job description seem legitimate?
On Fake Job Sites
Not all job sites you visit will be genuine. But the fake ones can be hard to spot from the real ones.
Some post fake or even real opportunities so they can get your details. They may ask you to register to use their platform. Or they may show you the jobs first before asking for your information to apply.
When using job sites, you first want to look for opportunities on the ones most people recommend.
Luckily, we've gone through the trouble of finding reliable job sites for you, which we will share in the next section.
Arm Yourself With the Right Tools
Your greatest asset in landing lucrative remote jobs is being the most qualified candidate. Improve your skills with applicable online training through Small Revolution to remain head and shoulders above your competition.
And once you've honed your expertise, start looking in the right places for legitimate work. Find the perfect online job sites for you by checking out this detailed list of job boards.
Happy remote job hunting!
Photo by Freepik