Remote work offers one of the most fulfilling opportunities for people looking for a different way to make a living. Given the increase in content marketing for corporations and organizations, the demand for remote editors is rising worldwide.
Creative writers and filmmakers often need the help of editors to streamline the fine details of their work. Editors need to be sharp, precise, and well versed with the style and type of work they are editing.
Entry-level editing jobs are perfect for anyone who wants to build a portfolio and showcase their skills to future recruiters. If you wish to work as a remote editor or as an in-house editor, we'll look at some of the most in-demand editing jobs available right now.
Below are four of the best entry-level editing jobs available to people looking to diversify their careers and for individuals pivoting from a different related field.
Research Editor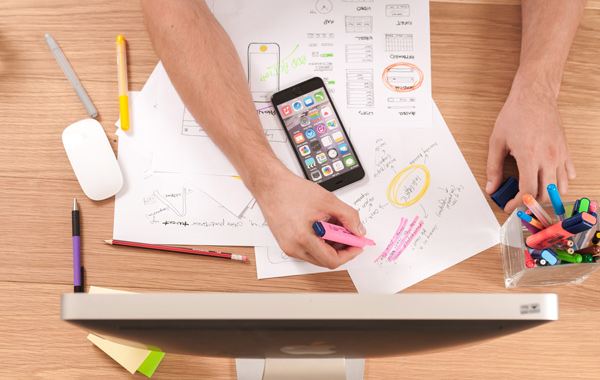 If you've ever googled your symptoms, chances are you've bumped into a research article. The in-depth peer-reviewed information based on scientific research is one defining factor of a research article.
Research articles are written for an educated audience. Their primary aim is to provide a broad scope on a niche subject, and they require technical knowledge to deliver efficiently.
Research is highly beneficial today to businesses and corporations. Research articles help to create public awareness about multiple issues across corporations.
As a research editor, you are a fact-checker and a second opinion. Your job will be fine-tuning the ideas that others have already laid out.
You will also be required to ensure that the final research paper falls into the specific guidelines necessary for a professional paper.
Here is a list of some of the most vital skill sets for any research editor.
Writing and editing
Good command of English
Great written communication
Familiarity with Microsoft Office suite
Familiarity with content management systems (CMS)
Critical thinking
According to Salary.com, the average annual salary for a research editor in the United States is 55,153 USD. You can become a research editor in any field of study.
Video Editor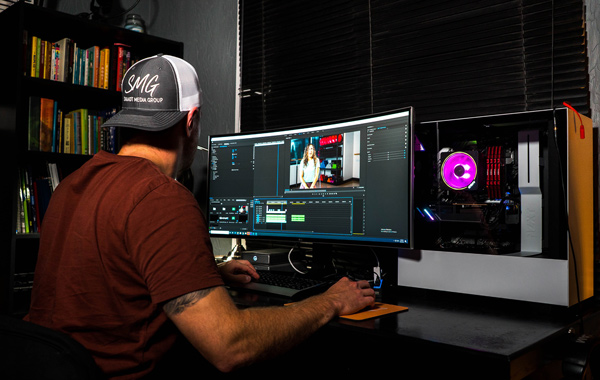 If you have yet to realize it, video is taking over in the world of content. Apps like TikTok, YouTube, and Vimeo are steadily rising in the number of active users each year.
Video on demand refers to a user's ability to watch something whenever they want, unlike with TV where a schedule is set up. A video editor typically works on fine-tuning the raw footage into snippets or complete production.
With many video-sharing apps taking shape, companies need creative video editors to transform one piece of content into different styles. It is required that each upload is in sync with the visuals and techniques specific to a certain platform.
According to Statista, the video on demand market is expected to rise at an average of 10% in revenue each year. The expected market value is predicted to be 127,000 USD on average by the year 2025.
Video on demand is a steadily growing market that you can get into quite quickly as a freelancer.
As of September, 2021, video editors earned an average annual salary of $47,003 in the United States. This amount translates to $22.60 per hour, $904 per week or $3,917 per month.
As a video editor, you'll be sent raw footage by the video filmmakers that you will then edit into a masterpiece to be shared with the public.
Your tasks will include:
Splitting and combining clips
Adding voice-overs
Adding sounds
Including graphics
Watching the final product
Talent in creatively using video editing software is a significant skill that many recruiters need today.
Several other factors culminate to make what it takes to be a video editor. Here's a rundown of a video editor's principle duties and qualifications.
Skills

Familiarity with editing software
Graphic design skills
Training in multimedia and communication
Knowledge in new technology
Creativity and curiosity

Where to find jobs

News broadcast stations
Content marketing agencies
Corporations
Self-employment

Salary expectations
Training and Requirements

GED or High School diploma
Bachelor of Fine Arts, communication, media, or visual art
Blog Editor
Blog editors are in charge of the content on a blog. They often work with a team of writers and other editors to keep track of content styles, tone, and overall aesthetic before publishing.
Blog editors are highly skilled in Content Management Systems (CMS) software and search engines. A big part of their job description is to ensure all the published work is useful to the audience and optimized for the bots.
Bloggers typically produce new pieces of content after a set period. That means that editors need to keep up with the influx of new content while staying aware of old content updates.
The market demand for blog editors is high as more companies and individuals turn to the internet to promote themselves. Storyselling and becoming the go-to media for your niche is an excellent way for anyone to market themselves without spending a lot of money.
Many business owners worldwide realize the need for a blog today, and the market for quality content is set to keep growing with the increase of internet penetration globally.
Some of your roles and responsibilities as a blog editor include:
Development and execution of content
Maintenance of content calendars
Oversee writers
Keep track of Search Engine Optimisation (SEO)
Collaborate with the marketing team
Here is a table of the average salaries of blog editors from ZipRecruiter:
| | | |
| --- | --- | --- |
|   | Annual Salary (USD) | Monthly Salary (USD) |
| Top Earners | 75,000 | 6,166 |
| 75th Percentile | 65,000 | 5,416 |
| Average | 54,157 | 4,513 |
| 25th Percentile | 42,000 | 3,500 |
Script Editor
With the growing demand for video content, it's not surprising that the need for script editors is also on the rise. A great video is the coming together of many art forms, one of which is script writing (or screenwriting).
High levels of video production call for several creatives to work together consistently to come up with content that people want to consume. A great script needs proper editing to hit the nail on the head.
A well-written script is not enough to sell a product or get people to take action. There needs to be a delicate balance between creativity and commercialization for a script to be truly useful.
Some of the most common employers of script editors include content marketing agencies, corporations, news corporations, and individuals. They need skilled script editors to complete their video production teams.
A significant part of your job as a script editor will be determining how commercially viable a piece of work is within the market you're serving. You'll need to create a middle ground between each video's creative vision and the business requirements that come your way.
Recruiters are looking for the best-qualified candidates for script editing services. Some of the requirements for a script-editing job include:
Bachelor's degree in film, English, or related field
Screenwriting courses are a plus
Some experience in screenwriting
Excellent verbal and written communication
Creativity
Deep understanding of commercial filmmaking.
Start a Career in Editing Now
A successful editing career requires skill. Join our eCommerce copywriter course today and enjoy solid online training that will give you everything you need in detail.
At Small Revolution, we are a community of freelance professionals helping each other build profitable and valuable freelance careers online.
Join our community today and be a part of the revolution.