You're great at copywriting, and you know you've got what it takes to create great copy. Yet you still haven't bagged well-paying jobs.
Being a great copywriter and writing for well-paying clients are two different things. However, they're not that far apart.
The trick to winning those better-paying potential clients is having a great portfolio that showcases everything in your skillset.
A great portfolio tells the client what you can do, and provides irrefutable proof of your skills.
It's a great way to showcase your skills and convince potential employers that you're the copywriter they need in their team.
Let's understand the different items you should showcase in your portfolio to help you land those well-paying gigs.
Social Media Content Writing
Most businesses use social media as a marketing platform, and will only invest in a copywriter who can write great social media content.
Your portfolio should tell your potential employer that you can create content that speaks to their audience to increase their sales conversions.
An employer is more likely to hire you if you can create captivating social media copy for sites such as:
Facebook
Instagram
Twitter
TikTok
LinkedIn
Your copywriting portfolio will stand out from the other applicants if it has evidence of social media posts you've done for reputable brands and networks.
For instance, if you are in the e-commerce niche, and have worked with a brand such as Shopify, ask permission to use the work you did for them in your portfolio.
Prioritize the samples with high engagement scores, got more views, or those that went viral.
What if you've not worked with a reputable company?
Use any social media posts you've done, as long as they are well done. Pick the best samples to showcase your skills.
PS: If you need help creating a portfolio, you can search for portfolio examples on Google. There are various sites to guide you on how to organize your skills and samples in your portfolio. 
Here's a list of the best portfolio creation websites you can use to create or revamp yours.
How Good Is Your Ad Copy?
A good copywriting portfolio must showcase your skills in writing ad copy.
It's never easy to write excellent copy in a few words.
However, if you've written excellent ad copy in the past, request permission to use them as samples in your portfolio.
Ensure that the samples you use in your copywriting portfolio have great visual content coupled with relevant words.
If you've written excellent ad copy for reputable brands, use them as evidence of your skills.
If not, write and showcase your samples. Good ad copy will market you to potential employers, with or without backup from former employers.
Your ad copy examples could be in any of the following categories:
Expository
Human interest
Educational
Institutional
Suggestive
Can You Write Great Website Content?
If your answer is yes, you should include this as one of your skills in your resume.
Most employers want to hire a copywriter who understands how to create great content for their website.
Some of the tasks you need to prove you can handle are:
Landing pages
Blog posts/articles
Case studies
Press releases
White papers
Your website copy should align with the website design and show that you can help your potential employer maximize profits on their site.
Prove That You Understand E-commerce With Your Samples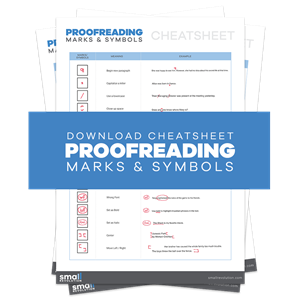 Product and category descriptions are a great way to decorate your copywriter portfolio.
Product descriptions are usually 25 to 100 words long. They are an excellent way to show your potential employer that you can capture so much with a few words.
Your writing style should convey emotion and attachment to draw your target audience to buy the products.
Your e-commerce samples should convince your prospective employer that you can get creative with a few words and earn them profits through conversion sales.
Create sample e-commerce copy for categories such as:
Cryptocurrency
Online shopping
Product descriptions
Category descriptions
Freelance Blogs and Articles
Most websites have a blog section, and businesses hire copywriters who can create informative and authoritative blogs for them.
Do you have a knack for writing high-quality blog content? Can you prove your skills with samples?
Decorate your copywriter portfolio with links to blogs you've written for other websites. These will stamp your prowess as a copywriter.
You can even ask your former employers to throw in a good word for you and list them as references in your portfolio.
Writers with a good and proven track record in their resumes are more likely to get well-paying writing gigs.
Why?
Because their portfolios provide evidence that the copywriters can do what they claim they can.
Use Case Studies
B2B businesses have accepted the positive role that case studies and customer stories play in digital marketing.
They work better if they have quotes and credible statistics because people like to try out what other people have tried and vetted.
If you have samples of case studies, include them in your portfolio.
Search Engine Optimization (SEO) Copywriting
Most employers are more comfortable hiring a copywriter who can weave keywords in their content and maintain a natural flow of ideas and words.
SEO copywriting has become an essential skill for every copywriter who hopes to earn the best and well-paying gigs in the industry.
You need to show your employers that you can use keywords naturally and create content that will rank on the first page of Google.
Show them that you can use SEO tools such as SEMrush, BuzzSumo, and Ahrefs. If you have no idea what these are, it's time to get yourself an SEO course.
Do you have samples of SEO writing?
If not, write a few of these and put them in your portfolio.
Ebooks and Whitepapers
Most portfolio examples you can find online have a section for ebooks and whitepapers.
While some people argue that people no longer read ebooks, it is still a great way of decorating your portfolio.
Showcasing ebooks and whitepapers on your copywriter portfolio proves that you have the desired research skills.
If you have creative writing ebooks in your portfolio, you can convince employers that you can produce excellent copy for their audience.
Whitepapers are more technical than ebooks and show that you can handle technical assignments.
How Well Can You Write Marketing Emails?
Did you know that you could get paid to write well-crafted emails for your employer?
Businesses use email marketing to draw potential customers to their products. They rely on copywriters who can create excellent email copy and increase their sales conversion rates.
If you have written excellent emails for past clients, use screenshots as proof. Remember to ask permission to use the samples from the clients.
Employers like to hire writers with additional skills, and this could be it for you.
Can You Write Editorial Content?
If you have experience writing journalism articles, you might consider adding them to your resume.
Journalism requires you to write accurately. If you can prove that you have written and published journalism articles, you'll have a more solid resume to impress potential employers.
If you wrote the article for a journalism website, ask them if you can use it in your samples. It gets better if the piece has your name in the by-line.
Go For Top Dollar Work With an Outstanding Portfolio
A great portfolio is the only thing standing between you and that well-paying job you have wished for since you started your copywriting career.
If you don't have one, look up one free portfolio website and follow the usually easy steps.
Use your best samples and apply the tips we've given you in this article. In the end, you should have an employer-ready resume that should land you better-paying jobs.
Remember to keep refreshing your copywriting skills as the industry demands keep changing.
Strive to keep creating great content and wowing your employers with skills to match what your copywriting portfolios say.
Keep learning what employers want to see in your resume and give it a revamp every now and then.

Photo by
Anna Auza / CC BY