Freelance copywriting, though rewarding, can sometimes be daunting.
Picture this: You've got a tested and proven strategy that you use to drive results for your client's marketing campaigns. In addition, your copies are getting genuine achievements for your clients, and they're thrilled.
Then, the excellent results you've been receiving start to dwindle. The strategy isn't working anymore.
What do you do next?
You could take up a copywriting course and get more insight into becoming a better copywriter, which could take a few months. Alternatively, you could find new copywriting jobs and hope that your strategy will work for these clients.
Both of these suggestions are crucial in propelling your copywriting career. However, neither will work well as a quick fix for your strategy.
Today, we'll guide you through simple tips you can implement any time to take your freelance copywriter role to the next level. The best part is that you can use these tips at any point in your freelance journey, from beginner to expert level.
But first…
Touch Up on the Basics
The copywriting industry is ever-changing, with new forms of content and ways to engage readers, for example, social media, SEO, and eCommerce.
As a freelance copywriter, it's important to keep up-to-date with the latest trends in the industry to offer value and results for your clients. The best way to do this is by taking freelance copywriting courses.
At Small Revolution, we offer two copywriting courses.
The eCommerce copywriting course, which teaches you everything you need to know to create copy that sells for an eCommerce store.
The SEO copywriting course, that'll show you how to write for search engines while still providing value for the readers.
Although these courses aren't quick fixes for your writing skills, they'll definitely give you a leg up over your peers when looking for copywriting jobs.
What are some quick fixes you implement to improve your writing skills?
"Steal" Ideas From All Great Copies You Find
As a freelance copywriter, by now, you know that it's difficult to reinvent the wheel. Finding content that you can add your spin to is one of the best ways to improve your skills continuously.
You can find great content from ads, landing pages, blog posts, and even web copies. Once you do, create a swipe file to use for inspiration.
Here are some excellent examples of swipe-worthy copies.
Example #1: Hiut Denim's web copy
Example #2: Skype's 404 landing page
What do you do once you find an excellent copy that you'd like to recreate?
Analyze the Tone
The tone sets the pace for the content and determines how an audience will perceive the copy.
Find out how the writer is expressing their thoughts.
Are they using humor?
Does the copy provoke certain emotions: anger, empathy, trust, surprise?
Is the content engaging?
Knowing what tone appeals to an audience like yours will help you create content they'll enjoy and love. Convert them to buying customers and along the way, you'll help your clients build brand recognition and loyalty.
Check Out the Language
The language determines how interactive the content will be and is primarily determined by the type of audience you're working with, and the message you're conveying.
When you study excellent copy, you'll be able to understand what language to use for audiences at different parts of the sales funnel.
You'll know when to be:
Informative
Inspirational
Persuasive
Technical
Consider the Structure Used
The structure shows you how to engage customer's emotions respectfully to persuade them to buy. It combines both the tone and language strategically.
Here's a video showing you how to analyze the structure used in a copy.
Analyze every excellent copy you come across to truly understand what makes it so irresistible to the customer. Then implement these same strategies to yours.
The only caveat to recreating other freelance copywriters' content is that it's not guaranteed to work for you.
Since everything revolves around the audience, fully understand your target audience to create content that speaks to them and their needs.
Pro tip: Test your chosen strategies to see what works well for your audience.
Follow Expert Freelance Copywriters
Already established freelance copywriters will help shorten your learning curve. They'll offer practical tips (drawing from their years of experience) that you can use to excel as a freelance copywriter.
Following expert, freelance copywriters will help you understand how to craft better copy by watching them do it. You can then use the insights you get to drive better results for your clients.
Here are some fantastic freelance copywriters you can follow.
Joanna Wiebe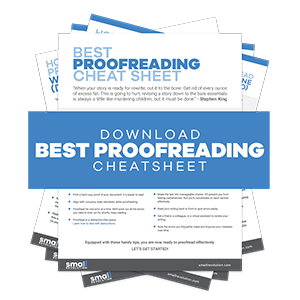 Joanna, the co-founder of Copy Hackers, is a world-renowned freelance copywriter. She's been in the copywriting business since 2004 and has worked for top brands like Conversion Rate Experts and Intuit.
Since "falling into copywriting," she's held a firm belief that copywriters are the best-kept secret in the sales and marketing world. A belief that led her to create the established brand—Copy Hackers.
She uses this blog to help copywriters learn how to create more believable, compelling, and usable copy for content marketing
Jon Morrow
Jon Morrow is the founder of Smart Blogger (formerly Boost Blog Traffic), a blog he created from his wheelchair.
Living with a rare disease: spinal muscular dystrophy, Jon goes against all odds to give the world phenomenal wisdom on how to do content marketing right, with copy that converts and how to make money while at it.
Read Books Written for Copywriters
Copywriting books are a great way to delve deep and understand how other writers structure their work.
Find expert direct response copywriters and soak up their wisdom. Why? Because these freelance copywriters are objective and use facts to create persuasive copy.
You'll clearly understand the fundamentals behind excellent content marketing and how it translates to an audience.
Here are some great books that you must read.
Ogilvy Advertising
It's written by David Ogilvy, commonly known as the father of advertising.
David is known for creating some of the best ad copy in history that made several brands become household names and rake in millions in revenue.
Here's an example of one of his ads: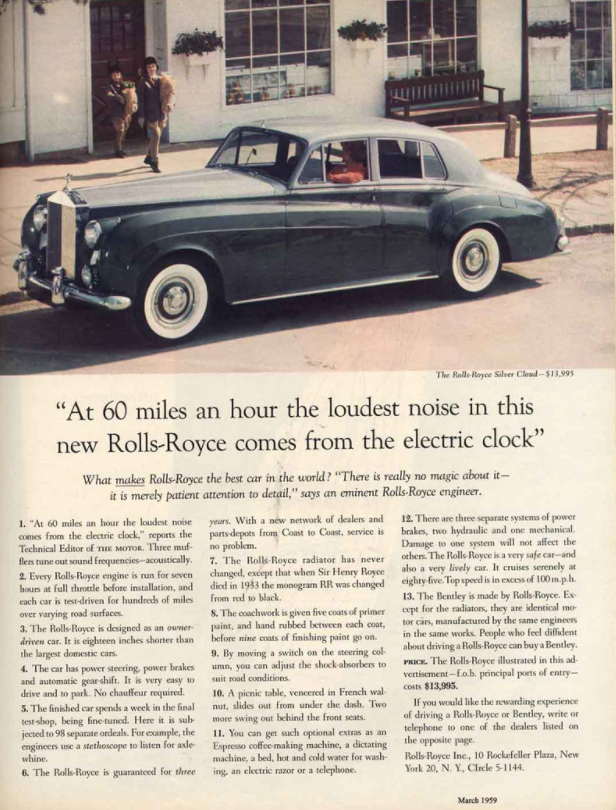 His book gives in-depth insights into creating ads and copy that sells through research and treats readers with respect.
The Boron Letters
In this book, Gary Halbert wrote letters to his son, Bond, while serving time in Boron prison.
Gary's letters are an excellent example of compelling copy you should emulate.
Get Feedback to Improve Your Skills
Reading and analyzing other people's work is excellent. However, implementing all you learn will be the difference between being an average freelance copywriter and becoming a great one.
The best way to implement what you learn is by writing and writing more, then getting feedback for your work, by doing this you'll learn to improve your copy.
How can you get real-world constructive criticism for your work?
Write and Publish an Original Blog Post
Create a niche website to write and publish insights, then allow your audience to provide feedback. Doing this will help you know exactly what your readers like and expect from you.
As a new freelance copywriter, you may not have enough funds to build your own website. Use free platforms like Medium or Thrive Global to share industry-specific insights and implement the audience feedback you get to improve your writing.
Create Sales Pages
As a copywriter, you can improve persuasion skills by creating a landing page for your own products (ebooks or templates), then watching the stats to know how well your approach is working.
Alternatively, if you've just become a freelance copywriter and have no products, you can become an affiliate to market existing products you love and know. To achieve this:
Find your favorite products on sites like shareasale.com or clickbank.com
Create sales pages promoting their products
Then use the data you get to improve your writing technique
Find Writing Tools That'll Make You More Efficient
The art of persuasion is crucial to becoming an excellent freelance copywriter. However, grammar, spelling, and punctuation are equally important.
Why? If a piece is filled with spelling and grammatical errors, no amount of persuasion will make a customer read it, translating to low sales.
Using tools that make your writing more efficient will help to avoid costly mistakes.
Here are some tools that you can use to improve your writing skills drastically.
Tool
Use
Grammarly
To find:

Incorrect sentence structures and flow
Spelling mistakes
Punctuation errors, including comma splices, missed punctuation, and instances with unnecessary spaces

Hemmingway App
To correct:

Sentences that are hard to read
Phrases with simpler alternatives
Where you've overused passive voice

Copyscape
To catch plagiarized content in your article
Become a Freelance Copywriter Who Commands Respect
Freelance copywriting isn't merely about talent. It involves lots of hard work. Whether you're doing it for blog posts, website copy, social media posts, white papers, or SEO copywriting, the recipe for improving your skills is the same.
Start by taking our SEO copywriting course and implement what you learn. Then use tools to refine your content. The upside is that you'll help your potential clients bring in more revenue with your copy.