Did you know that copywriting jobs keep diversifying every day?
Freelance writers are slowly shifting from common copywriting jobs such as SEO writing, to venture into new fields.
There are least known copywriting jobs that can earn you an average annual salary of up to $99,000.
With the right copywriting training, you have more chance of accessing these least known copywriting jobs.
All you need to do is to cast your net wider into the unchartered waters of copywriting jobs.
Here are 4 copywriting jobs you might not know about:
Ghostwriting
Ghostwriting is among the rarely talked about copywriting jobs. However, it's among the most lucrative writing fields for freelancers.
Many people need help with their writing. As they're not ready to write for themselves, they seek to hire remote freelancers to do the job for them. Enter the ghostwriter.
As a ghostwriter, you get paid to do copywriting for such clients. However, as you're writing anonymously you don't receive any credit for the work produced.
As a ghostwriter, you can write, among others:
books
social media copies
blog posts
columns
eBooks
emails
Who Can You Write for as a Ghostwriter?
Here are a few professions that hire ghostwriters:
Chief Technology Officers and Technology Executives
For most of these, their knowledge in python and Java does not match their ability to communicate their company's proposition. As such, they offer writing jobs to copywriters.
Celebrities and VIPs
Many celebrities and VIPs hardly have the time or the writing skills to tell their stories. As such, they are always paying copywriters who can effectively articulate their stories in writing.
Business Executives
Business executives range from chief executive officers of companies, managing directors, among others. They are another group that largely offers copywriting jobs.
Their mandate includes effectively communicating their company's high-level strategies.
However, most of them lack the copywriting eloquence, the time, and even patience to patch together all the required information.
To come up with something compelling and cohesive that can get to the media, they engage the services of ghost copywriters.
Book Authors
Some incredibly successful authors have become brands and are highly loved by readers—their books fly off the shelves.
Did you know that some of these books are not produced by the author whose name appears on the cover? Some books by celebrity authors are also written by ghostwriters.
Because reader loyalty is an invaluable asset, most of these authors hire ghostwriters to help them capitalize on this.
A ghostwriter helps to raise the standard of a project that would have been otherwise unreadable.
How Much Do Ghostwriters Earn?
According to ZipRecruiter, the annual salary of a ghostwriter ranges from $21,500 for entry-level copywriter jobs to $104,000 for experienced ghostwriters.
Let me break this down for you:
| | | | |
| --- | --- | --- | --- |
| | Per Hour | Per Week | Per Month |
| Ghost Writer Salary 2021 | Approx: $31.00 | $1,229 | $5,326 |
Email Copywriters
Another rarely explored field of copywriting jobs is email copywriting.
Did you know that many marketers struggle to write email copies that can inspire readers to take action?
Consequently, many businesses turn to remote copywriting services to help in crafting email copies.
What Does an Email Copywriter Do?
The copywriting jobs for an email copywriter include:
Welcome emails
Time-sensitive promotions
Brand stories
Tutorials
Newsletters
Cart abandonment reminders
Receipt emails
Outreach emails
Automated email sequences
Internal company emails
What Skills Does an Email Copywriter Need?
Email copywriter jobs are mainly in short form. Consequently, a copywriter should have the skills of writing an email that readers can open and read.
Among the copywriting skills you require include:
Succinctness
A conversational writing style
Be able to clearly emphasize the connection between the CTA and the subject line.
Avoid filler copy or fluff
High level of persuasion
How Much Do Email Copywriters Make?
According to Payscale, the median annual salary of a copywriter with email marketing skills is $49,000. Further statistics show that 80% of email copywriters earn from $35,000 to $65,000.
Experience and location greatly determine the salary.
White Paper Writing
Whitepaper writing is another of the least known copywriting jobs.
Simply put, a white paper is a lengthy, authoritative document that informs an audience about an idea in depth. It combines both research and expert knowledge to help the reader get an in-depth understanding of an issue.
When used for commercial purposes, a white paper helps to influence the decision-making process of the current and prospective customers.
What Skills Do You Require to Be a White Paper Copywriter?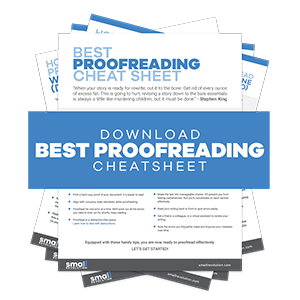 White paper copywriting jobs require the following skills:
Interviewing Skills
White paper copywriting jobs involve carrying out many interviews. You'll need to schedule and run workshops, make skype calls, find information on networks, and so on.
All these require you to have the ability to be an excellent interviewer.
Subject Matter Knowledge
White paper writing jobs cover a wide field. However, you can choose to specialize in a specific area rather than attempting everything.
For instance, if you have prior experience as an accountant, you'd be better placed to specialize in writing financial white papers.
Strong Writing and Editing Skills
White paper copywriting jobs require you to have good copywriting and editing skills. You should be able to write clearly, use technically accurate language, and provide factually correct information.
Any content writer or freelancer with technical writing skills can venture into white paper copywriting.
Project and Time Management Skills
White paper copywriting is a project in itself.
What does this mean?
You will work with a team that includes subject matter experts, the person who authorized the document, and probably graphic designers also.
To execute the project in this team effectively, project and time management skills will come in handy.
How Much Does a White Paper Copywriter Earn?
A junior in-house copywriter in the United States earns an annual average of between $30,000 and $45,000.
Several salary surveys also show that senior white paper copywriting jobs can earn you up to $85,000. Intermediate copywriting jobs rank somewhere in between.
Social Media Copywriters
Social media is another field that is awash with copywriting jobs.
A social media copywriting job involves crafting messages that companies can use in their online posts.
Social media copywriting entails working in collaboration with clients, company representatives, and account executives.
Your work will involve turning marketing ideas into a phrase, a hashtag, or longer posts.
Social media copywriting jobs require someone who can communicate the message in a concise but compelling way.
You'll also need to have mastery of the specific voice for this copy and writing style.
In some organizations, social media copywriters are required to create the copy, publish it and track its success through analytics.
Which Industries Hire Social Media Copywriters?
Numerous companies offer social media copywriting jobs to have copy that persuades their audiences to take action.
Some of these include:
Retail
According to the Sprout Social Index, 91% of customers who follow a brand on social media always visit its website or app. Out of those, 89% are likely to buy from them. Notably, 84% will choose that brand over their competitors.
Having realized these benefits, many retail outlets are investing in social media copywriting, by hiring remote writers to write copy for their products and services.
Sports
Many sports teams and athletes have a massive following on social media platforms. According to the Sprout Social Index, many of these fans like reading sports news directly from the athletes and their teams.
You can get copywriting jobs that will require you to access the teams' accounts. The teams task you with writing concise, informative, and engaging messages across various social media.
Healthcare
The healthcare sector is another field that offers copywriting jobs. Nurses and doctors use social media to create public awareness about health concerns.
Copywriting helps in crafting messages on various health issues. Medical copywriting is also critical in helping to minimize the spread of health-related misinformation.
How Much Does a Social Media Copywriter Make?
According to ZipRecruiter, in 2021 the average annual salary in social media copywriting jobs is $39,947. This translates into around $19.00 per hour, $768 per week, or $3,329 per month.
However, the pay varies from one city to another in the United States, as shown below. These are approximate figures only and fluctuate based on available work, and copywriter saturation.
| | | | | |
| --- | --- | --- | --- | --- |
| City | Average Annual Pay | Average monthly salary | Average weekly salary | Average wage per hour |
| Sunnyvale (California) | $47,689 | $3,974 | $917 | $23.00 |
| Williston (North Dakota) | $45,253 | $3,771 | $870 | $22.00 |
| Manhattan (New York) | $45,134 | $3,761 | $868 | $21.50 |
| Cambridge (Massachusetts) | $44,702 | $3,725 | $860 | $21.50 |
| Arlington (Virginia) | $44,324 | $3,694 | $852 | $21.00 |
Take Action Now
Why not venture into these little-known copywriting jobs today.
You can begin by sharpening your copywriting with our Small Revolution training.
Take advantage of the pocket-friendly and comprehensive courses to set yourself up with a competitive edge in copywriting.
Don't forget to visit the Small Revolution online blog and update yourself with the available careers at our online job boards.