Diving into freelance copywriting is overwhelming.
You're not only a writer who continually seeks the best ways to sell with words, but also a business owner, a brand, and a human who needs work-life balance to avoid burning out.
Figuring out the rates, your niche, and how to approach your clients is only scratching the surface of everything that's on your plate.
On top of that, you want to continually improve your writing to become the best freelance copywriter you can possibly be.
You want to be a copywriter clients hire repeatedly because they know they'll get a quality copy in a timely manner.
You might be wondering where you even start and how to get closer to your writing and freelancer goals.
We have four straightforward tips that can help you succeed and excel in the copywriting field regardless of your experience level.
#1 Practice Copywriting Craft
Copywriting is a skill you have to practice for years to master how to write distinctive copy that sells—even if you're a talented storyteller and writer to begin with.
There's no secret formula for success in the copywriting business. There are no magical daily writing routines or writing tools.
This is how you do it: you sit down at the keyboard and you put one word after another until its done. It's that easy, ans that hard."- Neil Gaiman
Put in the hours and spend a lot of your time writing and editing in front of your keyboard.
Excellence is the result of countless hours you spend writing, analyzing what worked in the past, and dissecting the work of the best copywriters in the field.
You write, send a polished copy, get feedback from your clients, apply feedback, and take note of what you did right. After that, you repeat the process.
You build your copywriting career one word at a time. Get better with every social media post you share, blog post you complete, and email you send.
New freelance copywriters that don't have any clients can build up portfolios by posting content on their website, blog, and socials.
Years of writing result in:
Quality content writing and copywriting that converts
Copy that the right target audience can connect to
Ability to recognize and create a distinctive voice for your client's brand
#2 Build a Good Rapport With Your Clients
When you work freelance, you represent your own brand, and the relationship you build with your clients makes a difference whether you get more copywriting jobs from them or not.
Golden rules for successful communication with your clients include:
Avoid assumptions about your client's needs

Listen to which strategy worked or hasn't worked for their business in the past.
Don't go in with ready solutions before you find out what they've already tried.
Ask questions to get to know your client's needs instead.

Accept feedback well

Treasure your client's feedback because your work will become the voice of their company.
Keep in mind that feedback isn't personal.
Companies that worked with freelance writers before already know how they like to get things done.
Offer your expertise and input when you know the piece can convert better.

Establish your boundaries

Freelance copywriter jobs are also different because you're not a regular employee with benefits and fixed payment that goes with it.
Ensure you establish boundaries by carefully reading contracts and get on the same page about what they expect of you, what you can do, and what will have to be paid extra.
#3 Respect Deadlines and Your Limits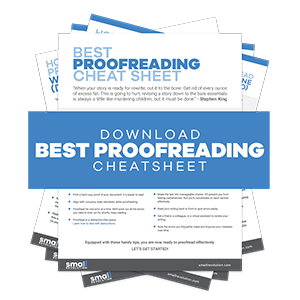 You want to build your copywriting portfolio with quality work but also want to keep your clients by submitting work on time. Balancing the two boils down to proper time management.
Time management can help you:
Avoid procrastination
Decrease the chance of burnout
Meet your deadlines
Writers are master procrastinators. It can stem from overbooking yourself, yearning for a challenge, not having enough downtime, or writer's block.
Even you reading this article could be a form of procrastination.
Doing things is not the same as getting things done"– Source: Lifeshack
If you're just getting started as a freelance copywriter, you might work another job and find it hard to balance more than that.
Even without a second job, because of employment insecurity, freelancers overworking themselves are especially prone to burnout.
What's more, freelance is often synonymous with remote work that has its own challenges and distractions you have to overcome as a writer.
Tips to help you work smart and battle burnout:
Track your time to get the idea of how long you spend on tasks
Pinpoint your most productive hours and write during these time slots
Don't take more work you can handle as it can hurt your reputation if you don't deliver what you promised and result in burnout
Be smart with your time and take care of yourself because, at the end of the day, there's more to life than work.
#4 Continue Learning About Your Field
Top business owners and top paid copywriters have one thing in common—they are never out of touch with the industry they specialize in.
Continuous learning applies to:
Keeping up with your niche
Familiarizing yourself with the work of top writers
Dissecting the art of writing
Reading as much as you can
You might not have the niche as a new freelance copywriter or content writer, but once you pinpoint your specialty, keep tabs on everything new that's happening within your field.
Follow fellow copywriters, the best in the field within your job type, to see what they're doing right.
Learn about writing as well. There are always better ways to express yourself that help you write fresh and exciting copy. Those are the ways that speak directly to your target audience.
Seasoned writers also know that creating skimmable blogs on the web differs from publishing books or articles in print. They remain relevant by following these trends and the ways people consume content.
Read books and articles to get inspired, encounter ideas that'll spark your original ideas, and understand what you prefer as a customer and a reader.
Books also ensure you stay creative and see your work from a different perspective to help you stand out among other copywriters.
Become a Freelance Copywriter You'd Hire
As a freelance copywriter, you hone the art of putting yourself in other people's shoes. Apply this skill when imagining what a prospective client might need and want from a copywriter.
Become a copywriter or content writer you'd want in your team.
When it comes to copywriting jobs, clients want writers who know what they're doing, freelancers they can rely on, and someone who's easy to work with.
Freelance copywriters that keep working on their craft and communication are the ones that are more likely to get rehired by the same client.
Excellence comes with a higher experience level. You'll be a better copywriter, figure out how to communicate with clients, and manage your time as a remote writer after years of doing so.
Do you need help with web copywriting jobs and don't want to spend ages learning from your mistakes?
Check out our eCommerce copywriting course created by an expert with 20+ years of experience in the industry to get the right start on your first try.