Do you recoil in fear when you think about having to go through an interview for a copywriting job because of the questions you might get asked?
It certainly can be intimidating to prove why you're the best candidate, but with good preparation, you can land the copywriting job of your dreams.
The good thing about these interviews is that some questions always feature despite the differing structure and style of interviews.
We compiled several popular copywriter interview questions that a candidate is likely to answer during the recruitment process.
Having these questions in mind will help you prepare better for interviews, giving you a better chance of being the best candidate during the selection process.
Without wasting time, let's get right into it.
What Past Copywriting Experience Do You Have?
Any person hiring a copywriter wants to know what previous experience you have to offer them. This experience can be justified in two primary ways;
Through a curriculum vitae or a resume
Through a portfolio or past writing samples
Having either of these works well, and you shouldn't fear whipping out your best work and justifying it.
Feel free to share your blog if you have one and any other writing work that you've done. Samples that you've crafted prove to the recruiter that you have what it takes.
How Do You Handle Feedback on the Job?
Copywriting involves a long feedback cycle, and this question may require a candidate to explain how they take feedback from a past assignment.
As a writer, don't shy away from being candid and describing how you navigated feedback in the past.
Assert that you're open to receive constructive criticism and use it to make your writing better. Of course, no writing is a hundred percent perfect, and the interviewers know this.
This positions you as an excellent candidate in a sea of other copywriters; affirming that you take feedback well shows that you're objective instead of taking constructive criticism personally.
How Do You Adjust Your Writing to Suit a Target Audience?
As a writer, you often write different types of content, and interviewers always ask you how you go about adjusting content to a specific audience.
When asked this question as a copywriter, it's essential to show that you understand the importance of customizing your copy.
No audience is the same, so explain to the interviewer or the panel that you can change your writing to fulfill different objectives and serve the needs of different audiences.
You can also give examples of the different types of copy you've written to show that you have the range to write captivating content for a target audience—be it for a car company or a confectionery shop.
Ensure you highlight that you have your voice as a copywriter but can tailor it to fit well in the context of the writing required.
How Do You Incorporate SEO in Your Writing?
Search Engine Optimization (SEO) is an integral part of writing any successful piece of copy, especially online. Can you successfully integrate it into your writing? As the digital space expands and many clients have an online presence, you should explain how you use SEO.
Feel free to get into the different methods of SEO Optimization, be it long-tail keywords, alt text, meta descriptions, and gripping headlines. All these contribute to how many people will come across your copy online—the more, the merrier.
If you aren't familiar with SEO, you don't have to lie about it, be honest and explain how you aim to use it going forward. It's never too hard to teach a superb writer something new, but to be ahead of the curve, you can learn about SEO Optimization in our Copywriting Course.
What Will You Do to Improve Our Content?
One of the copywriter interview questions that test your preparedness and prior research is this one. A potential employer would like to know if a candidate took the time to interact with their content and find out how to improve it.
Be balanced and civil in critiquing their current copy, and focus on how you can improve on what they already have. This shines a light on your analysis and problem-solving skillset.
How Do You Prepare to Write Copy?
This is another possible copywriter interview question. In writing, processes can be the difference between an average writer and a successful copywriter. Go into details about how you plan out your work.
This includes brainstorming, researching, making an outline, writing, editing, and proofing. This flow ensures you can beat deadlines and work under pressure.
Each of these steps is integral in the writing cycle, and if the interviewer knows you're familiar with the process, it gives them confidence in you.
Include whether you work with client briefs or if you've created your briefs in the past.
The former shows that you can follow instructions to the letter. The latter indicates that if there's no client brief, you're independent and can easily create your instructions to bring the best out of an article.
Do You Work Well in a Team?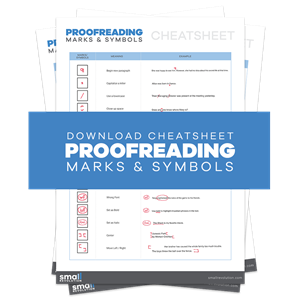 Teamwork makes the dream work, and this copywriter interview question probes how well you can work with a team. This question is especially crucial to answer correctly if you're joining a team with other copywriters, editors, web developers, and graphic designers.
Just like a gourmet meal in a restaurant, an article passes through many hands to ensure that it's made to the best quality possible. This requires you to do more than writing; you'll contribute to other aspects of the creative process.
Narrate instances of how you've successfully pulled off team projects and what you've brought to the table—this is a prime opportunity to subtly flex any other skills you have aside from copywriting, e.g., an eye for detail or an understanding of design principles.
What Is Your Definition of Great Copy?
Many interview questions for copywriters will include this one. Of course, different things make good copy great, but when you leave the bigger picture and zoom in, certain elements consistently elevate copy from good to absolutely fantastic.
Focus on aspects that you always infuse in your copy, like creativity, objective communication, conciseness, and goal-driven writing. These techniques inherently form your writing and explain that you incorporate them in any copy that you write.
Your potential employer will be glad to know that aside from the expectations they'll place on you, you have your criteria to determine if the copy you're writing is functional and serving the purpose or not.
How Do You Keep Creating Fresh and Cutting Edge Content?
Writer's block or creative block is real, and the people hiring you as a candidate for the job might want to know exactly how you overcome this and keep writing quality copy.
Break down some of the ways you notice when facing these mental blocks; this shows that you're self-aware of your creative process and know how to achieve your peak time after time.
Describe how you used different tactics to find the right way to navigate creative blocks; be it by taking breaks, taking new courses, or reading more widely than you already do.
Doing this is vital when answering copywriting interview questions of this kind; even the best candidate struggles with this; set yourself apart by showing you can overcome any hurdle.
Additional Tips to Nail Your Copywriting Interview
Copywriter interview questions needn't stress you out in the slightest. If you have the right skills and potential, you stand a chance of getting a good job. Here are some tips to ensure that you nail it during the hiring stage:
Don't beat around the bush; give straightforward answers. This enables the interviewer to follow the train of thought. It also helps you remember what you said.
Be honest. If you lie during the recruitment process, it can come to haunt you when you get the job. Or the interviewer might ask a follow-up question, and you can't answer it.
Go over the potential questions like the ones listed above and more to help you know what to expect during hiring.
Enroll in our copywriting course beforehand to give you valuable touchpoints to highlight in the recruitment process, boosting your chances of going through and getting hired.
Small Revolution is committed to ensuring that whether you're only starting as a copywriter or transiting into copywriting from other forms of writing, you can apply for any job and answer the copywriter interview questions easily.
We have loads of information available to advance your career as a copywriter and our E-Commerce Copywriting Course. This course will propel your career to the next level and is well worth checking out.
Start today. Cause your small revolution and change your copy for the better.