Before starting any new job, it's always an excellent idea to consider your earning potential. While personal fulfillment is necessary, your salary will contribute significantly to your job satisfaction.
Besides, a virtual assistant job is just like a business; you have to consider your investment return. You'll spend time learning, networking, and pitching new clients.
So, is it worthwhile to invest your time and resources into becoming a VA? Will you make enough money to save, foot your bills, and travel to that dream destination?
Find all the answers about a virtual office assistant salary in this helpful guide.
Do Virtual Assistants Make Good Money?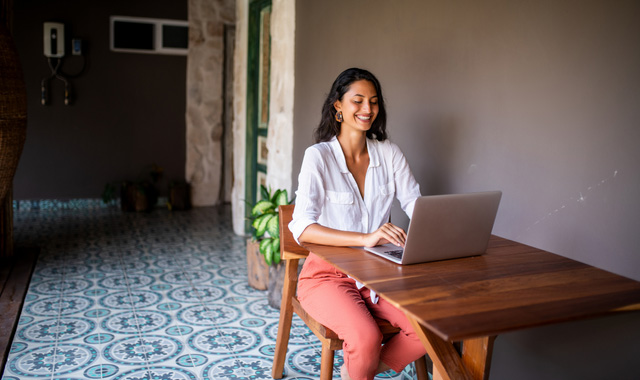 Virtual assistants around the globe can make between $3 and $60 per hour or more. This is according to Small Revolution, a leading work from home job board and learning platform.
An entry-level virtual assistant's monthly income lies between $500 and $800. Your efforts, pay rates, and experience level may determine your earning potential.
But guess what?
You could actually make more money per hour as a beginner than your experienced counterparts.
Most often, superior skills will put you at the top of the VA pay scale. For instance, VAs with copywriting, SEO, or social media marketing skills may earn more.
Usually, they may make up to $1500 or more every month.
What Is the Average Virtual Assistant Salary?
Payscale indicates that the average virtual assistant pay per hour in the United States is $15.78. The average annual virtual assistant salary is $41,086.
This includes bonuses, overtime pay, commissions, and other cash benefits.
Indeed and ZipRecruiter, the world's largest job sites, estimate the average VA salaries to be between $57,416 and $67,115 per year, respectively. Decent earning potential for a virtual assistant, right?
It gets more impressive when you look specifically at the United States VA salary estimates on ZipRecruiter.
Estimated annual work at home virtual assistant salaries here start from $31,500. Top earning virtual assistants may take home up to $115,000.
Average virtual assistant office salary in the United States as estimated by ZipRecruiter:
Virtual Assistant Office Salary; Is the Pay Range too Disparate?
You may wonder why there's a vast gap between the lowest and highest-earning virtual assistants. For starters, the ranges above provide a global outlook of a virtual assistant salary.
It helps if you consider global income disparities arising from differing economic conditions. For instance, the best paid virtual assistants often reside in well-off countries like the United States. At the same time, employers may hunt for VAs in Kenya to maximize affordable but rich virtual talent.
The good news; you have all the say over how much you make — no matter your location. Given that you're working online, you have the freedom to choose your clients. You can sign up business owners from anywhere, as long as they meet your pay rate.
Also, don't forget that the demand for virtual assistant skills varies from place to place. Low employment in some countries may force a tough race for VA jobs and trigger lower pay rates. Regardless, most business owners pay top dollar for short-in-supply skills.
How Much Should I Charge as a Virtual Assistant? Does Experience Level Matter?
As an entry-level virtual assistant, you could charge anywhere between $3 to $100 per hour. The rate you arrive at should directly reflect the value and the skills you bring to the table.
Most VAs start off with lower rates. Once they start becoming faster and more experienced, they request more lucrative pay packages. If you want to offer data entry services, you must first gain a clear picture of what it will take to complete the tasks.
What is your experience level? You won't stay a newbie forever. Your rates will only stagnate if you're not sharpening your skills and striving to provide your clients with more value.
What Influences a Virtual Assistant Salary?
A virtual assistant job doesn't bind you to lower rates; instead, several factors affect how much you stand to make.
Virtual Assistant Certifications
A virtual assistant course may bolster your pay despite your experience level. It boosts your market value by packing you with all the skills and tools essential for success as a VA.
Skills
What skills do you bring to the industry? Do you have in-demand virtual assistant skills like customer service, communication skills, or SEO? Here's a list of the top VA skills that can elevate your profile:
General administrative skills
Copywriting skills
Great communication skills
Pinterest management
Social media marketing
Web design and development
Google Analytics
Customer service management
Email marketing or management
Blog management
Video editing
Whether you're at an entry-level or an experienced pro in your field — you'll have to master a few VA skills to improve your pay.
At Small Revolution, you can conquer your skill shortcomings. Improve one skill at a time as you grow into the industry.
Work Behaviors and Habits
As a freelancer, you'll have to work hard for every dollar. It takes adopting the right behaviors and attitudes to regularly meet goals and deadlines. Do you have what it takes?
Here are some helpful tips:
Designate a small workspace away from the living area or any potential distractions in your home
Keep your phone away from your workspace and lock off any distracting apps with tools such as StayFocused
Create a clear plan with daily tasks geared towards meeting your overall objectives.
Enroll in virtual assistant courses to learn relevant productivity tools and tips
How to Make More Money as a Virtual Assistant
Having what it takes to become a top-earning VA is one thing. A virtual assistant job also takes persistence and patience to see income growth.
Once you get started, you must keep up with business and technology trends. Changes in technology mean that a company or business owner's needs are also evolving. Even an expert executive assistant can't rest on their laurels.
Beyond that, the future looks bright for virtual assistants. Employers increasingly prefer virtual assistants over 9–5 office workers. The affordability and higher rates of productivity inherent in a VA are a big pull for any company.
See what the United States Bureau of Labor Statistics predicts for the virtual assistant industry. A traditional administrative or executive assistant's job outlook may decrease by 9% between 2019 and 2029.
But as a proactive VA, you have to take the news of a growing industry with caution. Competition over the years will become tighter. So, you have to stay on your toes by improving your skills.
Ready to become an in-demand and top-earning virtual assistant? Here's how you can prepare for a potential freelancing boom.
Tips to Increase Your Salary as a Virtual Assistant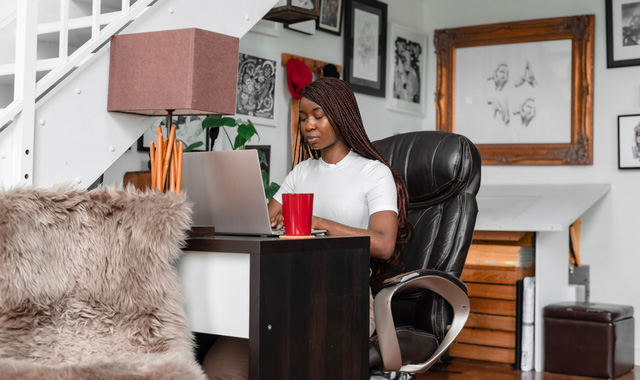 Grow Your Marketing or Pitching Skills
It doesn't matter where you're working from or your experience level — you must advertise your skills. A virtual assistant in the United States competes against global talent. Having strong marketing or copywriting skills can enable you to find clients faster.
Establish Yourself as the Go-to Guy
A positive reputation will establish you as a reliable professional. Approach all tasks with integrity to begin building a powerful VA brand. Construct an image of honesty, trust, and reliability by keeping your promises to every client.
Mold Yourself into a Resilient Virtual Assistant
Let's face it. Freelancing can sometimes make you feel lonely and out of place. But you can make it work by becoming your own biggest cheerleader. Learn from your failures and celebrate every win.
Grow Your Virtual Assistant Skills into a Specific Niche
A beginner virtual office assistant salary won't hack it in the long run. You have to gradually grow your pay — and one way to do that is to maximize your professional experience and strengths.
Maybe you have excellent data entry or bookkeeping skills, but you don't enjoy answering phone calls and sending emails. Here, you could focus on growing your profile as a data entry and bookkeeping expert.
In short, find a niche or a virtual assistant skill you particularly enjoy. Polish it by repetition, take courses, and brand yourself as an expert VA in that field.
Adopting a virtual assistant niche boosts your expertise, confidence, and marketability. Clients will perceive you as a professional who knows the ins and outs of your field.
Get Started as a Virtual Assistant Today
Ultimately, you set the limits of how much you can make as a virtual assistant. Only by sharpening your skills and finding the right growth tools can you accelerate your way to the top salary bracket. Small Revolution's virtual assistant course is the key you need to kick-start your journey and unlock your full earning potential.