If you hire people just because they can do a job, they'll work for your money. But if you hire people who believe what you believe, they'll work for you with blood, sweat and tears.

Simon Sinek
A social media manager basically executes social media marketing and advertising duties. And there are many tasks that a social media manager can perform with the end goal being converting fans into loyal customers.
The main tasks can be broken into these broad categories:
Content management
Community Management
Cultivation of leads and sales
Calculated planning and setting of goals
Developing brand awareness and online reputation
SEO (search engine optimization) and generation of inbound traffic
Therefore, let's get down to business and have a look at a detailed breakdown of the tasks that a social media manager can perform on a day to day basis.
Social Media Manager Tasks
1. Analyse campaigns, translate the data, make and plans to revise social media, content marketing, SEO, and social advertising campaigns.
2. Analyse key metrics and tweak strategy as needed. Examples of key metrics to track include page likes, engagement, and post reach.
3. Offer responses to inquiries and messages on all channels and profiles.
4. Be the company's chief campaigner on social media spaces making appropriate engagements and dialogues.
5. Develop the company's brand to answer the customer "why buy here?"
6. Cater for the fans who aren't in-market and find ways to make interactions with them interesting.
7. Collate and interpret Facebook insights to boost the social media marketing strategy.
8. Compile reports for management showing results for return on investment (ROI).
9. Conduct online advocacy and open a stream for cross-promotions.
10. Convert fans into paying customers.
11. Create a routine publishing schedule.
12. Create a Twitter Account and manage it.
13. Create and administer the LinkedIn account.
14. Create and manage the YouTube Account.
15. Create compelling status updates, landing pages, Facebook ads that gets the point across clearly.
16. Create Facebook Fan Pages or Groups to increase exposure, reach a targeted audience, build brand loyalty, boost web traffic, and more.
17. Generate Pinnable images on Pinterest aimed at inspiring more people to see and share the pin thus promoting its content.
18. Create SlideShare Presentations.
19. Create, curate, and manage all published content (images, video and written).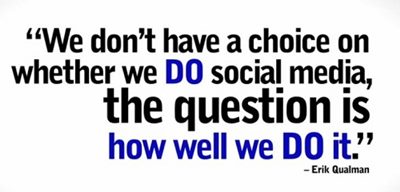 20. Map out a comprehensive social media marketing plan. Drive strategies that are proven by testing and metrics.
21. Describe the target customers: their interests, concerns, and issues. Create and publish content to help them make a purchase.
22. Design, create and manage promotions and social ad campaigns.
23. Develop and expand community and/or influencer outreach efforts.
24. Develop and implement strategies to proactively capture happy loyal customers online reviews.
25. Develop relevant content topics to reach the company's target customers.
26. Measure the strength and effectiveness of your brand. And on need basis, diagnose weak brand awareness.
27. Embrace social advertising e.g. Facebook Ads to promote content, increase likes, improve engagement, increase audience reach, and generate leads
28. Engage fans and build stronger better business relationships.
29. Keep learning and training on industry-specific matters to remain effective.
30. Keep track of purchases made from landing pages.
31. Guide lead customers to a product display page, sign up form, or appointment.
32. Identify slow sales.
33. Identify target customers while keeping the market focus tight.
34. Find noteworthy threats resulting from user-generated content and inform the appropriate management persons.
35. Identify what makes your company unique and why people would want to buy from you.
36. Implement a content editorial calendar to manage content.
37. Investigate insufficient website traffic and/or scant visitors.
38. Listen, respond, ask questions, and engage the audience in a social way while cultivating leads and sales. (Be knowledgeable and experienced about the sales process)
39. Maintain consistent visual branding.
40. Manage and increase Twitter following.
41. Build, monitor, and respond to online reviews. Monitor the business's reputation.
42. Manage social media marketing campaigns with goals such as getting feedback from users, building the email marketing list, growing website traffic, bettering the overall brand engagement, or directly driving sales.
43. Measure and analyse audience engagement on a daily basis. Here's a fun guide to doing just that!
44. Measure and analyse audience growth to determine the average increase or decrease of your fans over a set period of time. It can be daily, weekly, or monthly.
45. Measure and analyse your audience profiles across the channels to maximize audience value.
46. Measure and analyse your content reach. Determine unique visits, where your content is being read, bounce rates, page views, among other KPIs.
47. Measure and analyse engagement by content type regularly.
48. Measure and analyse declining customer retention. Here are some clues on how to do the math.
49. Measure and analyse leads.
50. Measure and analyse negative feedback. Also, check out some of the clever ways to handle the negative feedback.
51. Measure and analyse response rate and its quality.
52. Moderate YouTube Comments.
53. Analyse, review, and report on the effectiveness of campaigns in an effort to maximize results.
54. Monitor trends in social media tools, applications, channels, design and strategy.
55. Oversee design including Facebook Timeline cover, profile photo, thumbnails, ads, landing pages, Twitter profile, Blog, etc.
56. Oversee that relevant high-quality content is created and published
57. Plan for time-specific marketing campaigns. Follow these guidelines to go viral.
58. Post and schedule Facebook insights to help you understand who among your audience is most engaged with your Page.
59. Prepare customer care scripts for customer service requests.
60. Promote content through social advertising.
61. Promote Facebook Pages by using the network you already have e.g email list, creating targeted Facebook ads, promoting the Page offline, etc.
63. Recruit contractors and freelancers to the team to help in the marketing efforts.
65. Schedule Tweets and track Mentions and Hashtags.
66. Seek and recommend strategies for content improvements such as employee training and reward schemes.
67. Be social with users, pay attention to their responses while nurturing leads and sales.
69. Take care of customer refunds.
71. Upload videos to other video Sharing social media sites such as YouTube.
72. Use Facebook to laser target audiences interested in your product or service.
Final Thoughts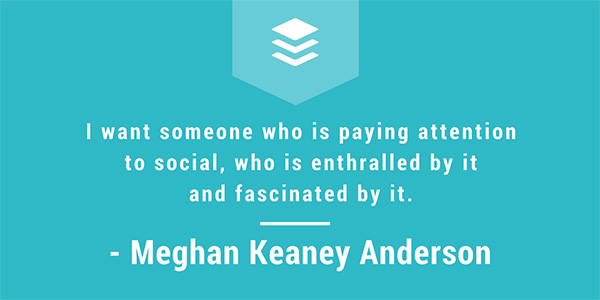 It is crystal clear that a social media manager will play a critical role in the success of your business. The social media manager will market your business, build and promote your brand to recognition, deal with competition, and better still get you the much desired clientele.
Why wait any longer? Snag your very own social media manager and be thrilled to achieve your marketing goals in less time.