Since March 2020, trends and opportunities in remote work have changed drastically. Employers weren't ready for entire workforces to work from home, but thanks to innovative advances and technological wonders, it worked out better than anyone anticipated.
Where once work-from-home (WFH) jobs were seen as "gigs" and only suited to part-time, freelance, or low-paying positions, when everyone became a WFH worker, the attitude towards working from home and the people who did it for a living changed.
According to a survey of over 1,500 employers conducted by UpWork, by 2025 over 36 million Americans will be working full time from home in remote positions.
One "divine" occupation, according to Stephen King, for those looking to join the work-from-home crowd is the pursuit of proofreading. The US Bureau of Labor Statistics projects that demand for proofreaders will increase by 5% in the next 8 to 10 years.
To write is human. To edit is divine.

Stephen King
You could spend hours studying the local library's copies of the MLA Handbook, The Associated Press Stylebook, The Chicago Manual of Style, and whatever grammar books they have to offer.
Or you could take an online course or two, possibly earn a certification upon completion of said course, and be well on your way to a lucrative work-from-home career.
Today, we'll be looking at some of the best online training courses for prospective proofreaders. Train from home to work from home and do it without breaking the bank. What could be better?
Here's what's in store for you today:
No-cost proofreading courses
Free-with-trial proofreading courses
Low-cost proofreading courses
The divine world of proofreading is made easily accessible by taking any of the courses outlined below.
Completely Free Proofreading Courses
The Editing Academy's Free Editing for Beginners Minicourse
The Editing Academy offers a "Master Course" in professional proofreading that costs around $550. However, they also offer a free online minicourse, "Editing for Beginners".
While this free course won't prepare you to become a professional proofreader, it will give you a taste of what that could be like. It includes information on what you can expect as a professional proofreader, as well as a couple of grammar lessons.
If you're new to the idea of becoming a professional proofreader or copyeditor, this free online minicourse can be quite useful in helping you decide if proofreading is the right career for you.
Alison's Introduction to Proofreading
Unlike the Editing Academy's minicourse, the free proofreading course from Alison.com teaches you how to proofread.

Even better for prospective professional proofreaders is the fact that Alison's course focuses on business writing. An Introduction to Proofreading provides you with the skills needed to tackle proofreading business communications, especially those created in Microsoft Word.
The course also includes instruction on how to "trick" your brain into catching often overlooked errors. The final module focuses on something not every proofreading course does—the dangers of working with templated documents.
You also have the option of buying a certificate to prove you've completed the course. Digital as well as printed and framed certificates are available starting at around $30.
Alison packs a lot of learning and earning potential into a free course you can complete in an afternoon or evening.
Edit Republic's Proofreading 101
Edit Republic is another site devoted to proofreading and editing courses. And like Editing Academy, they offer a free email course to get you started.
Proofreading 101 isn't just different in how you get the course—via email over 5 days—but also in that it includes a module on how to run a professional proofreading business.

As one student, Casey B., put it in their testimonial:
It delved into the aspects of conducting yourself as a professional and dug into the nitty-gritty issue of money.

Casey B
It's all well and good to learn a skill that can increase your earning potential and offer you a way to work from home. It's another to learn how to put that skill to use professionally.

Proofreading 101 gives you both.
Proofreading Service's Free Proofreading Course
This free course at Proofreading Service comes with a bit of a twist. First, they hire you as a proofreader, and then they train you to do the job.
The catch? You must have qualifications, education, or experience in at least one of the following academic fields:
Medicine
Biosciences
Humanities
Psychology
Economics
Mathematics
Physics
Engineering
PRS offers editing services to professionals and students for their journal articles, thesis papers, and dissertation presentations. Therefore, their proofreaders and editors must have a higher level of subject knowledge than your everyday professional proofreader.
This makes a job with them, and the free course that comes with it, ideal for grad students and the new graduate, as well as professors and professionals looking for a second career or "side hustle".
Free-With-Trial-Membership Proofreading Courses
Many of the online learning marketplaces offer 7, 14, and even 30-day free trial memberships, during which time you can take any of their courses.
This means that editing and proofreading courses from LinkedIn, for example, complete with their digital certificates, could be yours before you have to pay the LinkedIn Premium monthly fee.
And LinkedIn isn't the only online learning marketplace with a similar offer. Let's explore your other options for a free-with-trial-membership proofreading course now.
SkillShare's Writing and Editing Masterclass
The Writing and Editing Masterclass at SkillShare currently runs just under 3 hours. A free trial at SkillShare lasts 30 days. You could easily make time to prepare for your new career in 30 days, couldn't you?
A monthly membership to SkillShare costs less than $40/month currently. And you can cancel at any time, even before your free month's trial is up.

That makes the possibility of taking and completing the Writing and Editing Masterclass for free very real. It's SkillShare's highest-rated proofreading course and comes highly recommended by former students.
One drawback of SkillShare is that they don't typically offer any type of certificate or other proof of course completion. They suggest posting your final project as proof you've completed and passed their courses.
All in all, though, a professional proofreading course you can get for nothing is still something to take advantage of.
SkillShare's Editing and Proofreading Masterclass
The second-highest rated SkillShare proofreading class is their "Editing and Proofreading Masterclass". It's about 10 minutes shy of 4 hours in length, with a final project that consists of proofreading and editing a page of text.
The Editing and Proofreading Masterclass focuses more on grammar and punctuation than the Writing and Editing Masterclass, so it might be a good fit if you aren't a native English speaker or if you feel the need to review and sharpen your English grammar skills.
As Ashraf Tanvir puts it in his testimonial:
It's a truly amazing experience to get to learn so much from a single course.

Ashraf Tanvir
Since both classes could probably be completed within the 30-day free trial period, it might be a good idea to complete both.
That way, you'll be more confident that your skills are up-to-date, making you better prepared for your new proofreading career.
SkillShare's Certification in Editing and Proofreading
We mentioned above that SkillShare doesn't typically offer any type of certificates upon completion of its courses. But Prof. Krishna N. Sharma does just that in his Certification in Editing and Proofreading Course.
What Prof. Sharma offers is 84 minutes of video instruction in proofreading and editing business and technical writing, blogging, emails, copywriting, and content writing.
And once you've completed your hands-on final projects, you will receive instructions on how to download your very own personalized certificate of completion.
LinkedIn's Editing and Proofreading Made Easy
LinkedIn offers two editing and proofreading courses in their Premium LinkedIn Learning marketplace.
If you are unfamiliar with LinkedIn, here's the process to access this course:
Sign up for and create a LinkedIn profile.
Sign up for a free month's trial of LinkedIn Premium.
Enroll in the Editing and Proofreading Made Easy course in the Learning section of LinkedIn Premium.
If you aren't already on LinkedIn as a prospective professional in need of either freelance clients or an employer, it's a good idea to set up a profile on the platform. It is, after all, dedicated to forming networks among professionals.
The Editing and Proofreading Made Easy course is a video course lasting about 40 minutes. Again, very easy to complete during a 30-day free trial to LinkedIn Premium.
Here's what one student, Merrie Lynn Eaker, has to say about the course:
Very comprehensive for such a short course.

Merrie Lynn Eaker
LinkedIn Learning offers PDF certificates that can be placed on your LinkedIn profile, attached to a website, or even printed and framed.
Another advantage of the LinkedIn courses is that they are all taught by professionals with experience in, and often still working in, the careers they are teaching. Learn from qualified professionals to become a qualified professional.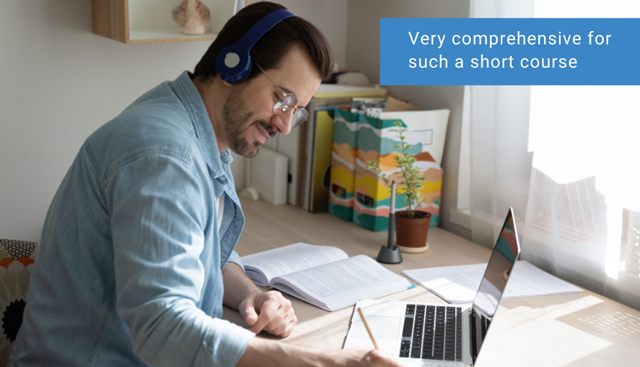 LinkedIn's Editing Mastery Course
Your free month's trial at LinkedIn should give you plenty of time to also complete their Editing Mastery course.
At just shy of 5 hours, it's another video course offered by a professional editor and proofreader. It's more in-depth than the Editing Made Easy course. It's also perhaps more than a novice proofreader might need but might find useful later on.
How in-depth? LinkedIn will award professionals 4.75 Continuing Education Units. By comparison, the Editing and Proofreading Made Easy course only awards .25 CEUs.
Again, you get a professional editor and journalist as an instructor. You will receive your certificate upon completion. And you will be better prepared and more confident in starting your new proofreading career.
Coursera's Writing and Editing: Revising Course
Coursera offers a 7-day free trial, and the fourth and final course in their Good With Words: Writing and Editing Specialization only takes 14 hours to complete.
So what happens if you can't complete the Writing and Editing: Revising course in a week? Then there's a membership fee of around $60 a month.
What makes this course different from the rest? It's offered by the University of Michigan. That's right. A full college-level course, complete with certificate upon completion, for less than $100. And completely free if you can get it done before the free trial expires.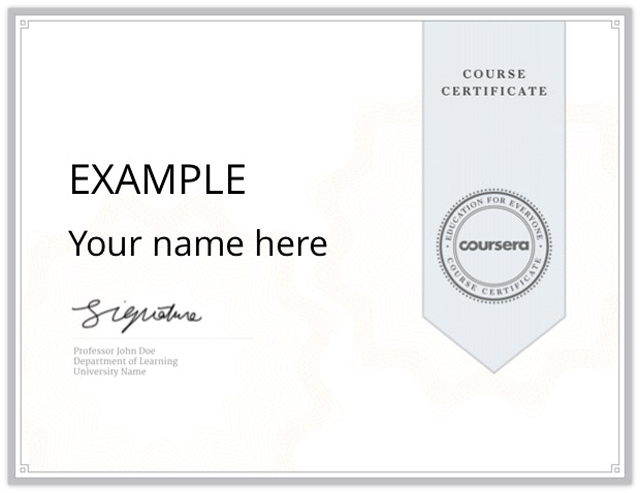 There's one more thing about this course that sets it apart. If you don't want the certificate and only want to read and view the course content, you can audit the course completely free of charge.

Lots of options. Lots of learning. Not a lot of money to do so.
Low-Cost Proofreading Courses
If you have a bit more than just time to invest in preparing for your new career in proofreading and editing, you might want to consider one of the courses in this section. We've selected courses from Udemy, SkillShare, and CreativeLive.

None of them currently cost more than $200. Udemy often runs "sales" on their courses that can reduce the cost even more. It's a small price to pay considering the lucrative career you could have upon completing your coursework.
Udemy's Proofread Like a Pro
This is Udemy's best-selling proofreading course. It normally costs around $100 but can be found for as little as $15 on sale.
Proofread Like a Pro is specifically designed to train you to become a professional proofreader. It contains modules on not just how to proofread documents, but also how to set yourself up in the proofreading business.
It is a very practical course. One of the suggested requirements is that you have a printer handy to print out your exercise documents so you can get hands-on experience.
Here's what one very happy student, Joanna T., had to say about Proofread Like a Pro:
This course is amazing…The hands-on activities really help to cement what is taught in each lecture.

Joanna T
Udemy's Certification in Editing and Proofreading – Masterclass
One thing that sets the Certification in Editing and Proofreading Masterclass apart from other courses is that it doesn't restrict itself to business documents.
It also includes creative writing, copywriting, emails, blogging, and other content editing. This gives the student a broader education and therefore broader career opportunities than many other courses can offer.
Another thing that sets the Certification in Editing and Proofreading Masterclass apart from its competition is that it is accredited by an organization other than Udemy. India's Virtued Academy stands behind the course and its certificate.
Udemy generally offers all this wonderful proofreading education for less than $90. On sale during one of their discount events, you can often find it for $10 to $15. A very small price to pay for quality career prep, don't you think?
Udemy's How to Become a Freelance Editor
Once you've got all that proofreading knowledge in your head, you'll want to start putting it to use.
That may be why many of Udemy's proofreading students across their various course offerings take How to Become a Freelance Editor either concurrently with, or shortly after completing, those proofreading courses.
While several of the courses we've featured have offered modules on starting your freelance proofreading career, How to Become a Freelance Editor focuses the entire course on that endeavor.
Some of the very vital proofreading career skills included in this course are:
How to launch your freelance proofreading and editing career
How to effectively quote fees to prospective clients
How to market your freelance proofreading and editing business
Where to find employment/jobs in proofreading and editing
This course normally sells for around $80. Even when not discounted to $15 to $20, it's still a bargain for all that you'll learn to help launch your new proofreading business or career.
CreativeLive's Proofreading Your Own Work
If you're coming to the proofreading world from the writing world, you may find Proofreading Your Own Work to be of some help in getting started.
It uses your own work as its practical examples and learning tools. A writer probably has plenty of that lying around, right? And since you're intimately knowledgeable of it, it should make the class and its information very easy to understand and get excited about.
Another thing to get excited about is CreativeLive's low price of less than $35. For a membership of less than $15 a month, you can access over 2,000 courses at CreativeLive, in case you want to improve or learn other skills.
Shannon Lafreniere, a satisfied student, had this to say:
Heather did a great job at breaking down do's and don'ts of all things proofreading.

Shannon Lafreniere
One thing CreativeLive doesn't do is offer any certificate or other proof of course completion. Proofreading Your Own Work might be a good starting point, though, for those testing the waters of the field of proofreading.
Your Next Step
Where you go from here is up to you. Which course or courses appealed to you the most? What's your budget? And we don't just mean what's in your wallet, but also how much time you have.

These are all things to consider before taking that next step. Good luck in making these decisions—you'll be on your way in no time!
Frequently Asked Questions
How much can a professional proofreader earn?
According to Indeed, the average base yearly salary for a professional proofreader is $53,149.
What kind of clients do proofreaders work with?
That depends on the proofreader. You can specialize in a particular industry niche or a particular type of writing. Many proofreaders are "generalists" working with a wide variety of clients and types of writing.
Do I need to be a grammar expert to be a proofreader?
Yes and no. You have to have a very good grasp of basic grammar rules. But no one ever knows all the rules, so knowing how to research to find the answers you need is more important than a head full of grammar do's and don't's. Every good proofreader also has their favorite resource materials they can turn to when uncertain about the accuracy of something.
Share on Facebook: