Looking for a company that provides the equipment needed to work at home?
Ask not what you can do for your employer, ask what your employer can do for you.
Someone famous may have said words to that effect.
Or maybe not.
When it comes to where and how we work, the power tends to be with the company doing the hiring, not the employee. But we live in a time of constant change, and none more so than in our work environment.
When you start a new job, you expect your employer to provide the equipment you need to do your job at the office.
They provide you with a PC, high-speed internet connection, a telephone, a desk, and supplementary items, like stationery.
You are not expected to do anything except show up and fulfill your work hours.
Now, you're working 2020-style: Home-based or off-site.
Your home office should contain all the equipment you'd expect your on-site office to contain—your expectations for your new role needn't change just because your work location does.
Working from home became the watch-word for 2020, but it's not new.
For a decade or so, businesses have been evolving their hiring policies and staffing to accommodate people who want to work from home. And employers are enthusiastic about it, thanks to benefits like saving money.
If staff don't need physical space on-site, employers can cut down on rent and accommodation. Costs such as cleaning, transport allowances, and utilities are also lower.
That's not to say that all the benefits are with the employer.
The most obvious saving for anyone who works from home is the cost—money and time—of commuting. Not having to shop for lunch or coffee can be another saving. What about the money you don't have to spend on special work clothes?
Lack of distractions is another advantage. No more interruptions from colleagues while you're working on tricky projects.
Remote working also means you are eligible for promotion even when you don't live in a particular area. Sometimes, you don't even have to live in the same country as your head office to be hired.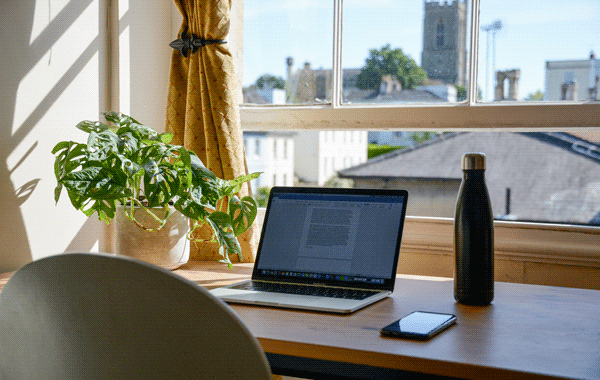 Additionally, employers recognize the benefits of employees being home-based and providing equipment to set up the ideal home office.
They no longer fear the "shirk from home" phenomena. If anything, studies have indicated that productivity rises when people work from home.
Work-from-home companies are so keen to hire virtual staff that they will provide equipment for a compatible work environment at home.
The employee might need to supply some tools, such as a reliable high-speed internet connection and virus protection software, but companies usually reimburse the expenses incurred.
Let's take a look at a few work-from-home companies that provide equipment to off-site staff.
Companies That Provide Equipment for Working at Home
American Express
Who Are They?
American Express is a leading supplier of financial goods and services. They offer credit cards, financial management, travel assistance, and insurance policies.
What Type of Skills Are They Looking For?
Sales management, verbal and communication skills, ability to handle a range of customer needs, cultural awareness, excellent computer skills, confidence working in a virtual environment, customer service skills. Being bilingual is an advantage.
What Type of Jobs Do They Offer?
Risk analysts, customer care professionals, sales managers, customer service, client management, accounts development, call center staff.
What Equipment Does American Express Provide?
Webcams, help with high-speed internet connection costs, monthly fees, and allowances reimbursement. Reimbursement of some set-up costs.
Where Can I Find Out More About American Express Virtual Jobs?
American Express has a virtual careers page where you can find out more about the available positions, job descriptions, locations, and more.
Buffer
Who Are They?
Buffer uses software applications to manage social network accounts. This includes scheduling posts to Twitter, Facebook, and other social media sites.
What Type of Skills Are They Looking For?
Software management, engineering support, coding, knowledge of technology trends and practices, customer service skills.
What Types of Jobs Do They Offer?
Engineering manager, full-stack product engineer.
What Equipment Does Buffer Provide?
Laptops, online handbooks, security software, timekeeping tools.
Where Can I Find Out More About Buffer Virtual Jobs?
Buffer talks about everything from company culture to how they work from home on their careers page. It will answer all your questions.
10up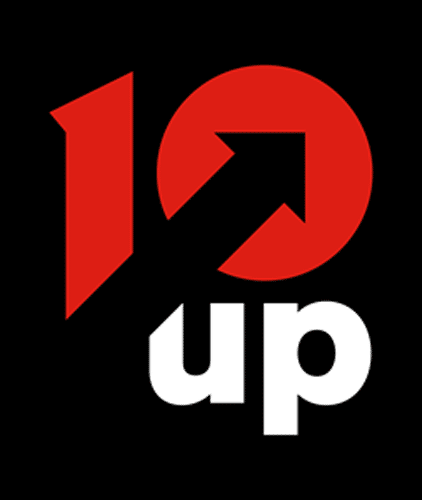 Who Are They?
10up creates websites and tools for content creators. Its clients include Politico, FiveThirtyEight, the World Economic Forum, and even the White House.
What Type of Skills Are They Looking For?
Software engineering design, SEO analysts, visual designers, web engineers, content designers, customer service support.
What Types of Jobs Do They Offer?
Front-end engineers, audience growth strategists (SEO analytics) web engineers, content designers, visual designers, team leaders, javascript engineers, quality assurance specialists, project managers, customer service support.
What Equipment Does 10up Provide?
Contribution toward the cost of purchasing technical equipment (computers).
Where Can I Find Out More About 10up Virtual Jobs?
Learn about 10up's employee benefits and work-from-home policy here.
Apple
Who Are They?
Apple design, supply, and manufacture communication devices and computers. They also provide related software and accessories.
What Type of Skills Are They Looking For?
Customer service, a reasonable level of computing skills (including typing speeds), strong people skills, problem-solving, good scheduling.
What Types of Jobs Do They Offer?
Sales, customer support, and tech support.
What Equipment Does Apple Provide?
iMac and headset, contribution toward high-speed internet charges (you must have high-speed internet to work here).
Where Can I Find Out More About Apple Virtual Jobs?
Have a look at their cool jobs page.
World Travel Holdings

Who Are They?
A leisure travel company offering its services online to those who want to travel for pleasure.
What Type of Skills Are They Looking For?
Customer service, computer skills, sales and negotiation, cultural awareness.
What Types of Jobs Do They Offer?
Customer care representatives, travel professionals, call center staff. Currently, you'll need to be physically based in the US or UK.
What Equipment Does World Travel Holdings Provide?
A computer, monitor, keyboard, mouse, phone, headset, webcam. Contribution to initial set-up costs.
Where Can I Find Out More About World Travel Holdings Virtual Jobs?
Their Work @ Home page provides more details.
What You'll Need to Provide
When setting up your home office, here are some things you will need to provide for yourself:
A reliable, high-speed internet connection: You'll find that in virtual jobs, especially any involving customer service, you can't afford to be without high-speed internet.
A comfortable desk and chair: You need to look after yourself when working from home.
A quiet area: Working at home can be distracting, especially if you have young family members. Make sure your home office is as secluded and private as possible.
Safety features such as antivirus software.
Other comfort items such as decent heat and lighting.
If you lack essential equipment, research companies that work from home and compare your set-up with theirs.
When Your Employers Provide Equipment…
Companies that provide equipment will expect you to take care of that equipment.
A high-speed internet connection, antivirus software, and strong passwords are essential safety tools.
You'll need to upgrade your equipment regularly, but as mentioned, many work-from-home companies reimburse you for these costs.
Work From Home Training Opportunities
Whether it's jobs on the computer, customer service specialist positions, or phone tech support, it's possible to find a company that provides work from home jobs.
If you don't think you can work remotely, you might be surprised that you are already ahead if:
You make sure that various family members get to different activities, at the right time, in the right place. This proves you have scheduling skills.
You are reading this on your computer and navigating between the links. This proves you have computer skills.
You have a Facebook or Instagram account. Navigating through these types of sites demonstrates an awareness of technology and trends.
You arrange a meeting on WhatsApp. This proves you have scheduling skills, customer service experience, client management, and in some cases; negotiation!
Still don't think you have the necessary skills?
Small Revolution offers a range of trainings to help you stand out from the competition:
Learn how to work with online teams—a must in a virtual environment. 
How about learning the dos and don'ts of becoming a virtual assistant? 
Many work-from-home jobs involve customer service, so why not study how to become a customer service assistant? 
Learn more about how to provide excellent customer service and make the most of high-speed internet with the live chat for customer service course. 
One barrier to working from home can be confusion about how people operate in countries other than your own, so what about learning about global language and culture?  
Find Your New Niche
Companies that have the work-from-home job you're looking for are there, and they want you.
Enhance your skills with one of Small Revolution's training courses, upgrade your internet, set up your home office, and let your new employer send you the tools you need to do the job. 
Dive right in!