Every man needs a hobby or two to express himself and feel alive.
A hobby enriches your life and builds enthusiasm by giving you something to look forward to besides the usual day-to-day monotony.
Today, we delve into:
Different options of hobbies
Why you'll love these hobbies
How to make them more enjoyable
Here are 6 interesting activities you can consider taking up as a hobby.
Hobby 1: Fishing
A man, his fishing gear, and the tranquility of the outdoors. The calming atmosphere of rivers and lakes helps keep you grounded and at ease.
You also get to catch something tasty for dinner!
Also, an afternoon of fishing is a fantastic way to bond with your buddies. For instance, you can have a friendly competition to see who bags the most, biggest, or hard-to-catch fish.
You can either opt for ice fishing or open water fishing—both give you a chance to test your skills and have fun.
The table below lists some of the different aspects of ice and open water fishing:
| | |
| --- | --- |
| Ice Fishing | Open Water Fishing |
| Only possible during winter | Can be done most of the year |
| Needs more equipment (to drill ice and stay warm) | Doesn't need as much gear |
| Your space is restricted to the fishing holes | You have more space on the river/lake |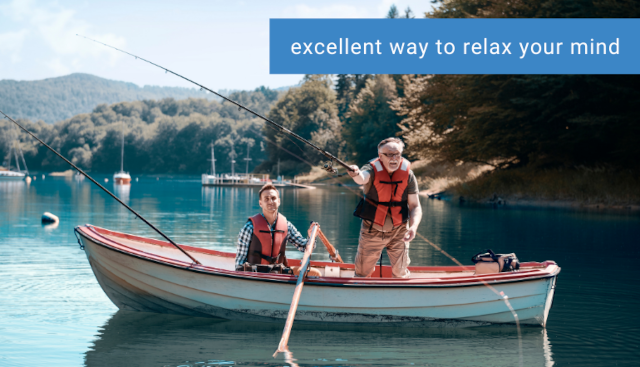 Hobby 2: Camping in the Wild
Sometimes you just need to get away from it all, and what better way to do this than heading off into the wild for a day or few?
While you're out camping, you get to practice fun skills such as tying different kinds of knots, starting a fire, preparing a campsite, pitching and taking down tents, and many more.
Learning and improving these skills gives you a sense of accomplishment and—just as with fishing—you can do it solo or with friends.
Hobby 3: Cooking
Cooking is a hobby that more men all over the world are getting into.
Here are some reasons why you should consider joining them:
You'll expand your food options
You get to eat healthier
You'll impress your friends and family
It saves you money
If you're entirely new to cooking, ease yourself into it with simple dishes. Recipes that use pre-cooked ingredients from the store are a good place to start.
As your confidence in the kitchen grows, you'll be whipping up a wide variety of meals in no time.
Hobby 4: Playing Video Games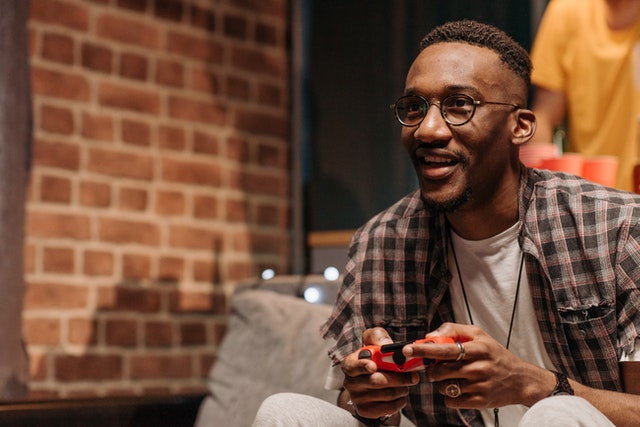 A study by the Stanford University School of Medicine shows that video games activate the parts of men's brains responsible for feelings of reward.
There are all sorts of games with different themes, so it should be no trouble finding those that appeal to you.
If you don't prefer playing solo, get with a friend or two and make the gaming session more competitive. It could also be a chance for you to learn from them about different games.
Hobby 5: Woodworking Projects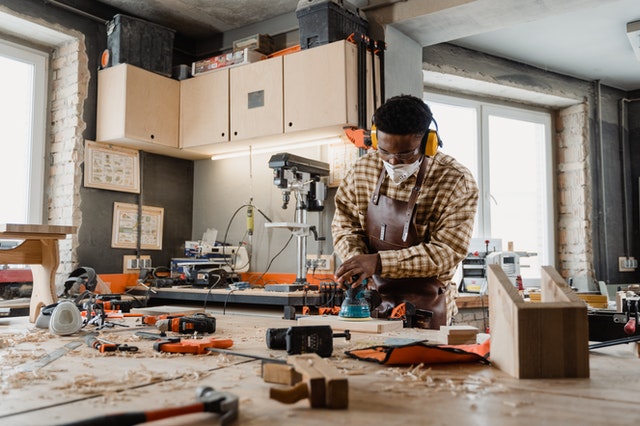 Woodworking is a hobby favored by many men because it allows you to build something with their hands and it feels empowering when you make something from scratch.
If you don't have a fully equipped studio, just start with a few tools for some simple projects. If you want, convert one section of your garage into a makeshift workshop to get a feel for woodwork.
Start with easy projects and work your way up to complex ones over time. This takes away the pressure that can come from trying something new. After all, hobbies are supposed to be fun.
Hobby 6: Working Out/Exercise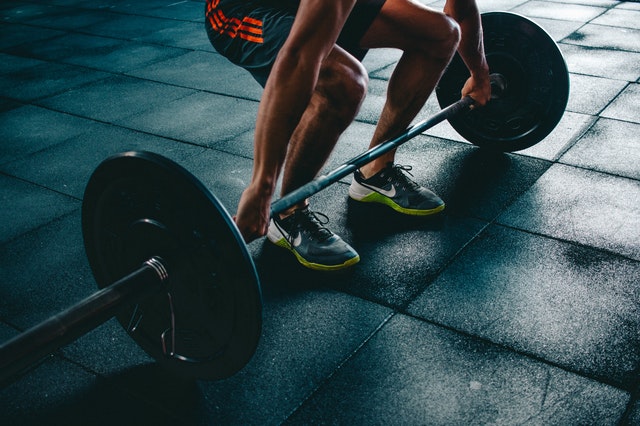 Working out isn't just about physical fitness, it's also the perfect stress reliever. While exercising, the mind has other things to focus on away from any problems you might be facing. Exercise also causes an adrenaline rush that leaves you feeling pumped.
Working out can also help build positive habits such as punctuality, as well as perseverance and confidence.
Expert Tip: View exercise as a fun self-improvement activity to dodge the mental hurdles that might discourage you from it.
Ready to Begin Your New Hobby Today?
Pick an activity in an area of your interest, or try something completely new.
The activities we've listed today can be done solo or with friends.
There are hobbies for every man out there. Don't be left out—your next pastime is waiting for you.
Share on Facebook: