The aim of this guide is to help you choose the best WooCommerce theme especially designed for eCommerce stores that would give you the best benefits and features to sell online.
After deciding which eCommerce cart to use for your store, the next major step is to select what theme to use. This will bring more life to your store so it wouldn't appear too dull or bland.
If you will be using the popular WooCommerce plugin, there are quite a handful of themes you can choose from that would express the look and feel that you want your store to have.
But, what do you look for in a theme?
And what SHOULD you be looking for in a theme?
There is actually more than the theme's visual appeal to visitors and customers. Not all themes are good for eCommerce even though they say they are.
It is important that we use a good eCommerce theme so that it will have most, if not all, eCommerce features available for you to use, as well as give you the benefit of running your store that naturally promotes more sales.
So to find out what best eCommerce themes that you can use for your store, you can make use of the steps in this guide to identify the best WooCommerce theme that you can use for your eCommerce store.
Step 1: Look For A Great Looking Theme
The first thing that people will notice is how your store looks in general and how links, icons, photos and tabs are organised. So you need to look for a theme that would look interesting, inviting and well-organised.
The Kallyas template looks clean and organised, it lets you set a wide photo that would feature your product at its best.  It has properly displayed its icons and links. It sets a warm feel and look.
Take note though that, looks is ONLY one of the criteria.
There are other factors that we need to consider before deciding on which theme to use. So make a list of all great looking themes that you can find and from there, screen them following the next steps in this guide.
Step 2: Look For Responsive Themes
Looking for a responsive them means to check if the theme has been optimised to support all devices from computers to smart phones, to tablets and even TV's. This means, its crafted to provide easy navigation and provide better viewing experience for your customers and audience.
Step 3: Check That It Includes A Trust Mark Logo
Trust marks are important logos or certifications that you can show to customers that you have passed various security and privacy tests. This will make your customers feel assured that they are secured and protected while they do transactions with you.
It is important that your theme includes these logos so that you, as their user, as well as your customers will feel secured all through out the online experience.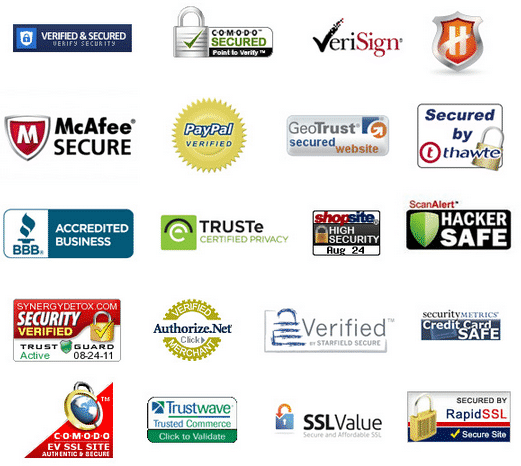 Do note that there are quite a number of trust marks available but not all customers are familiar with them.
eConsultancy has listed the most effective eCommerce Trust Marks that are highly recognisable by customers and therefore gains more trust that the other trust marks they are:
McAfee
Verisign
Paypal
BBB
TRUSTe
Step 4: Check If It Offers Content Page Templates
Content Pages are also very important as these provides relevant information about the store. Content pages like the About page, FAQ, Shipping, Contact Us page should be easily located and accessed. So it is a good thing if your theme offers features to customize them.
Captiva – Responsive WordPress WooCommerce Theme provides a lot of pre-designed pages shortcodes so it will be more convenient for you to simply add them and make them live on your store.
Step 5: Avoid Using Those With Tabs On Product Pages
It is advisable not to use tabs on product pages as not all users understand that they can click certain tabs on these pages.
These tabs may sometimes go unnoticed that the information hidden on these tabs may be neglected. It's better to display all contents in one same page in your product page.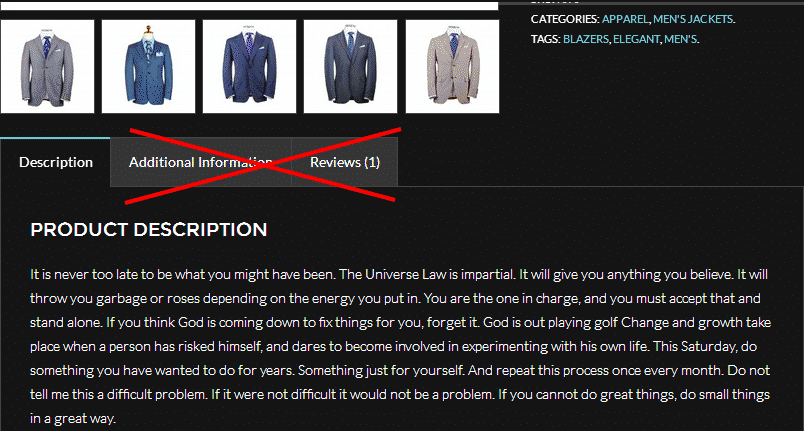 If your theme has this function though and you want to remove it, may require you extra time and effort in doing so.
So if you can, avoid these types of inconvenience, find themes that doesn't include tabs on product pages or have an option to disable it.
Step 6: Make Sure It Features Multiple Product Images
Choose themes that provides an option for you to add multiple product images. Multiple product images has a great impact in increasing sales as we know that these helps customers check product details more closely.
If your chosen theme doesn't have this option, you will have limited features to promote your products through multiple images.
Note: A zoom option is also a good addition to your product page.
Step 7: Check That It Includes Rich Product Page Features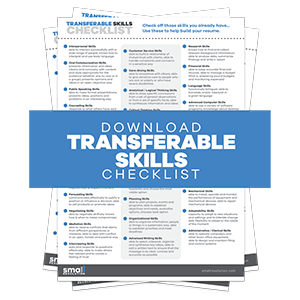 More product page features means more options to promote your products and that would mean more sales conversion for you.
If your theme offers a wide range of product page features, certainly, you have more ways to customise and beautify your product page depending on what you want to add and how you want to promote your products.
Product page features may include:
High Quality Product Photos
Helpful User Reviews
Cross Selling and Up Selling Features
Zoom Option For Product Photos
Multiple Product Photos In Different Views
Call To Action buttons
Social Sharing buttons
Product Demos and Videos
Detailed and well organized product descriptions
Stocks information
Product Comparison Option
Live Chat
Not all offers this feature but adding  a 360 Degree views that would allow customers to rotate the product would be an edge.
The more features you have, the better product page you'll have to offer to customers, and these certainly will give you an advantage.
Step 8: Look For SEO Ready Themes
What's more incredible in a theme than to include SEO optimisation features?
Themes that includes SEO optimisation features will help you boost your sales and get top ranks in search engines. So make sure to add this criteria when looking for your WooCommerce theme.
Step 9: Choose Theme That Is Appropriate For Your Store
You may have the best theme already in mind but the last question you would ask your self when deciding to use a theme is if this particular theme is appropriate for your store.
How do you measure its appropriateness?
You need to consider your brand, your customers as your audience, and most importantly your products.
You might have chosen a very creative and colourful theme design however, you are selling minimalist furniture.
In this case, a clean and elegant looking theme would be appropriate for your products and audience. If you are selling flowers on the other hand, a theme with a touch of nature with light colours is more appropriate than a woody or techno designed themes.
Learn From Others
We have listed a few samples of WooCommerce Themes that are handpicked based on the guides above. There are a lot more of these in the market that you can also check out.
This will be a good starting point for you to learn what to look for in a theme and how to look for that right WooCommerce theme for your store.
Do note that not all themes will offer ALL the criteria that we want. If that happens, you can work around this by adding other plugins or codes to your chosen theme.
Your judgment as to what function you can work without or what feature you strongly need will matter in making this crucial decision.
1. Captiva – Responsive WordPress WooCommerce Theme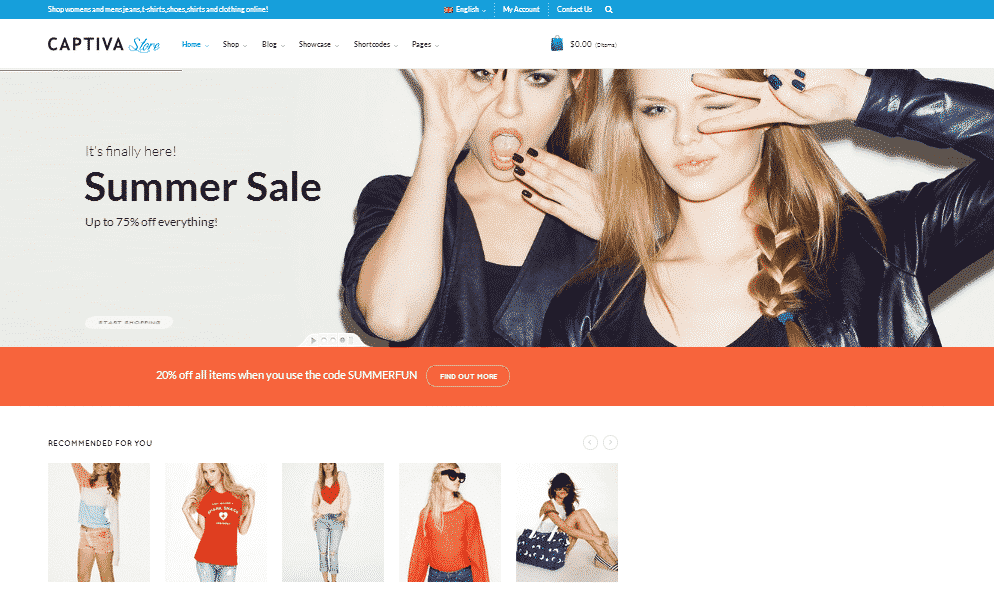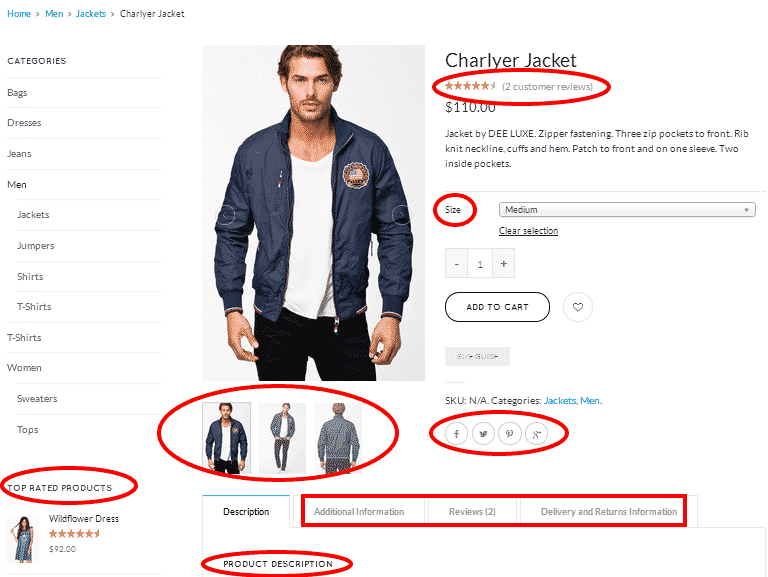 Lets you create a beautiful responsive store with an incredibly rich list of features.
Has a lot of pre-designed content pages and tonnes of shortcodes
Provides customised photo backgrounds or patterns
Displays products in Catalog Mode
Provides useful and relevant product page features like Social Media Sharing buttons, Related Products and Reviews
However, it include tabs
Download Captiva or check out its features in full details here.
Experience Captiva by checking its Live Preview.
2. Propulsion – Responsive Business & eCommerce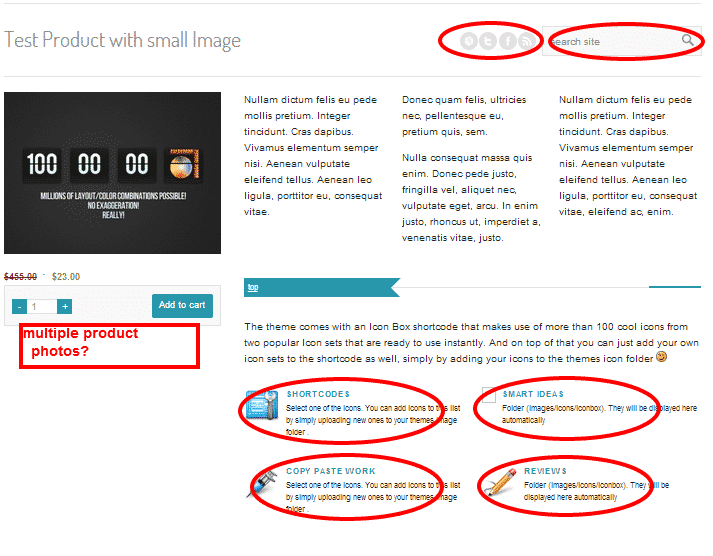 Elegant look
Responsive layout design that's optimised for mobile view
Features a content importer for a more convenient transfer
Customisable icons on the product pages
Has Product Page option(small image/big image)
Supports video
With SEO optimisation features
Product Photo Zoom, although it did not display multiple product photos, this can be further investigated.
3. Cheope Shop – Flexible eCommerce Theme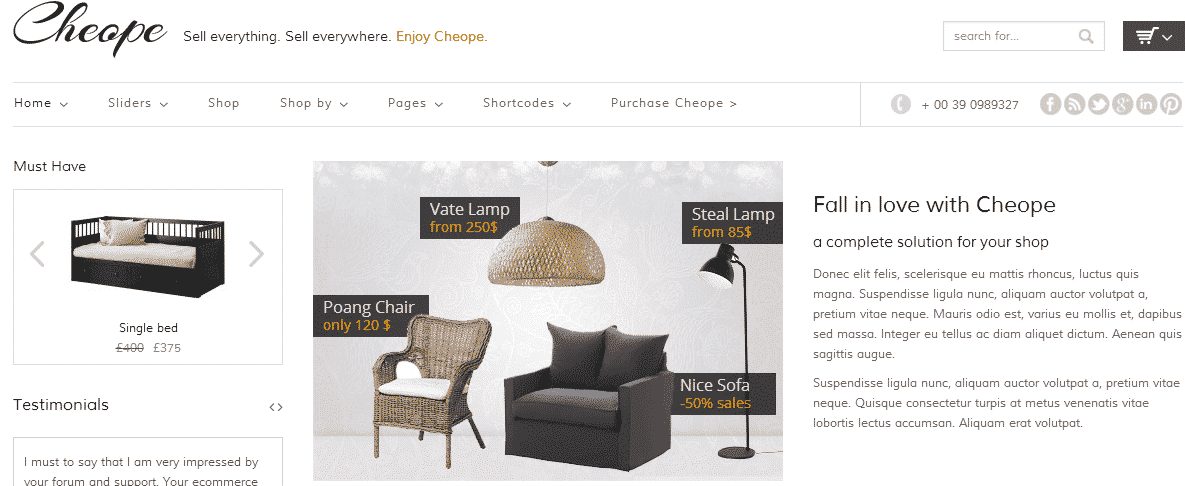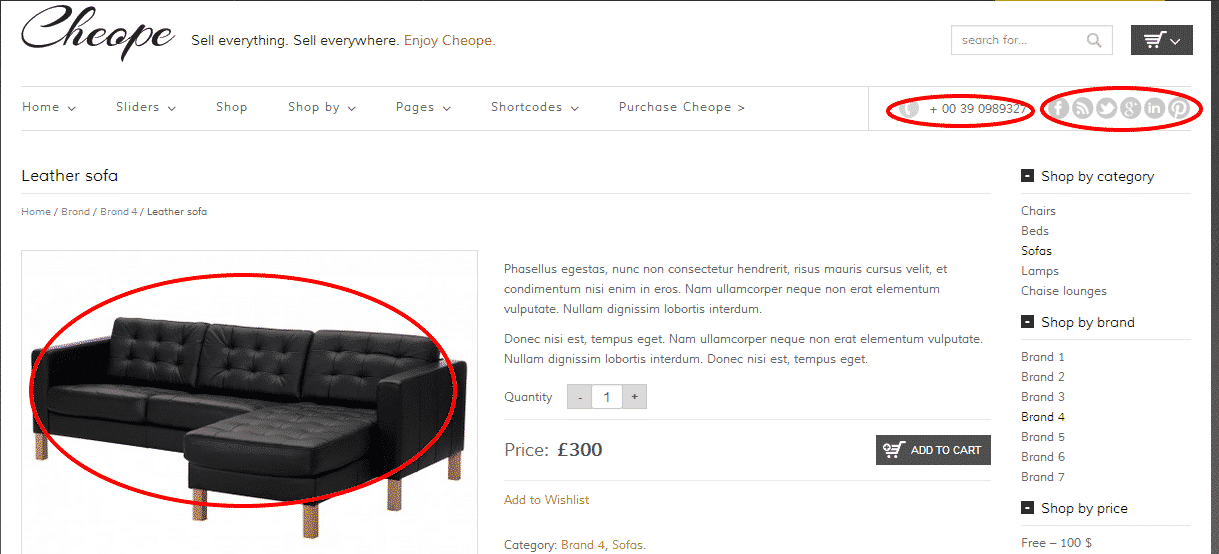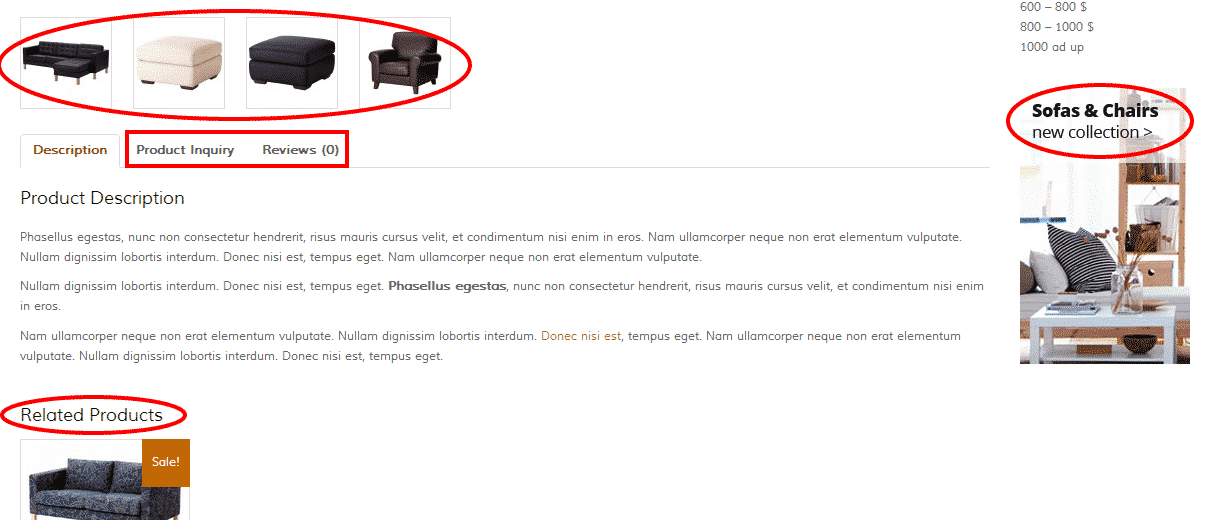 Clean and straight forward
Has a responsive layout design
Has a zoom effect on product photos
SEO optimisation feature
Offers a brandable theme
Has a lot of product photo display options
Features a filterable FAQ section
With social media sharing icons
Supports videotutorials and testimonial pages
4. Xing – Business / eCommerce WordPress Theme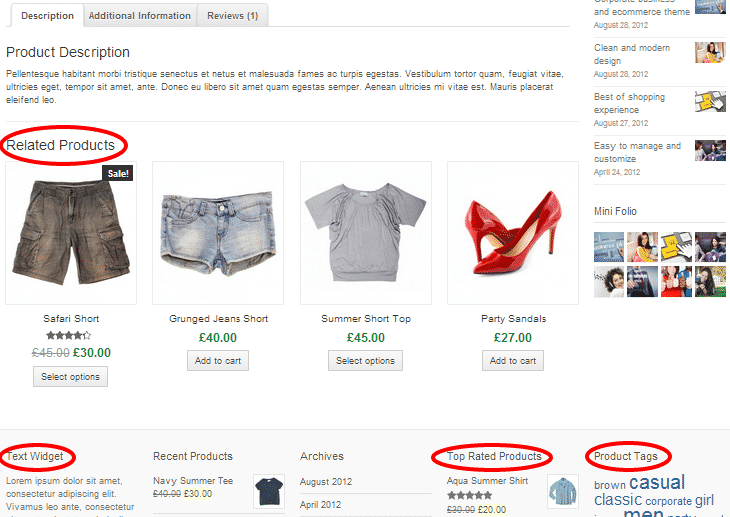 Has a clean organized design
Built-in social sharing options
Offers different layout options
Options to add video, images or audio
Include relevant and useful product page features
Download Xing Business or check out its features in full details here.
Experience Xing Business by checking its Live Preview.
5. GoodStore – WooCommerce Responsive Theme
Simple yet remarkable design
Has SEO optimisation feature
Retina and responsive design
Has a product comparison option
Zoom and multiple product photos
Rich product page features
Download GoodStore or check out its features in full details here.
Experience GoodStore by checking its Live Preview.
6. Neighborhood – Responsive Multi-Purpose Shop Theme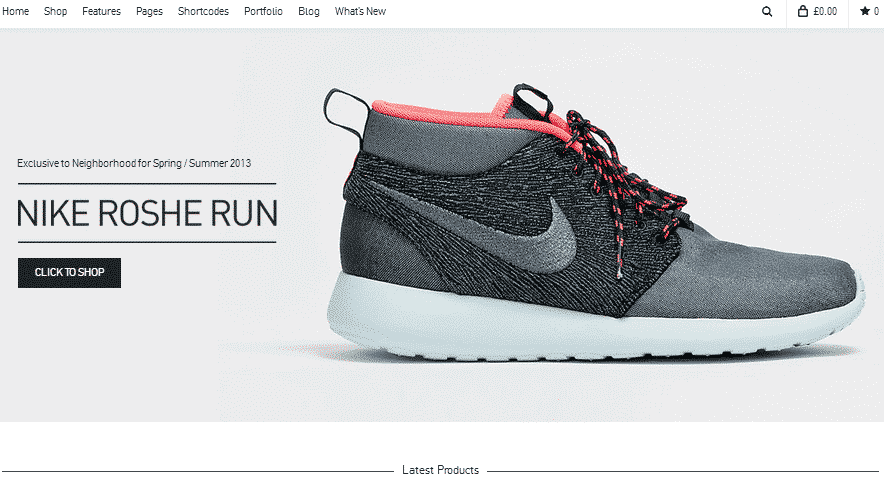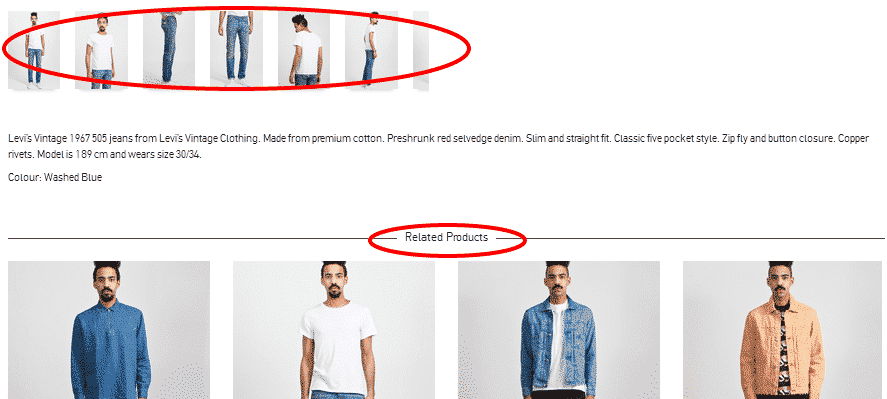 Simple and sophisticated look
Large Product Photo with Zoom and multiple product photo feature
Responsive Layout
Provides a catalog mode view
Colour Customisation
Download Neighborhood or check out its features in full details here.
Experience Neighborhood by checking its Live Preview.
Final Checklist
Know the following criteria when looking for the best WooCommerce theme for your store:
 Look for a great looking theme
Look for a responsive theme
Check that it includes a trust mark logo
Check if it offers content page templates
Avoid using those with tabs on the product pages
Make sure it features multiple product photos and other rich product page features.
Look for SEO ready themes
And lastly, choose a theme that is appropriate for your store.
Photo by yanalya / CC BY