What can we do to help the next generation of high achievers and innovators thrive?
To be honest, kids require that entrepreneurial mindset to succeed.
The earlier kids learn how to run a business, the better off they will be in the long run!
Entrepreneurship can also improve their prospects of becoming more financially savvy adults later in life.
Consider Warren Buffett, with a net worth of $108 billion as of May 2021. He began his entrepreneurial path when he was six years old, and by the age of sixteen, he had sold and made a whopping $53,000.
In teaching your kids, I think the lesson they're learning at a very, very early age is what their parents emphasized on.

Warren Buffet
Even if some children succeed independently, they still require parental or guardian help. You can assist them in determining the abilities needed for the business they wish to establish.
If they don't already possess the skills, you can assist them in learning by paying someone to tutor them if you cannot do so yourself. You can also opt to take up that task.
Assuming your kiddo wants to create content on YouTube, you can either:
Help them learn how to edit videos.
Pay someone to tutor or edit the videos themselves.
Edit the videos yourself.
The best part is that there are multiple business opportunities for kids nowadays. Here are a few entertaining business ideas for them to consider.
Content Creator
YouTube is one of the most popular video-sharing websites globally, with 30 million daily users and 300 hours of video uploaded every minute.
These statistics show how the platform has developed into a viable employment alternative for most content creators.
The best part about YouTube is that creating an account and uploading content is entirely free.
However, you still need to spend money on a camera or a phone with a high-quality camera, a microphone, and recording/editing software to make videos.
Because children can only own channels labeled "Made for Kids," they cannot earn a living from the site. The reason is that the YouTube algorithm will not display adverts to users regardless of their age for any child-related content.
Before you wonder why YouTube made the list since your child cannot earn any money, keep in mind that this platform offers many revenue streams!
Kids can still generate income on YouTube by selling kid-friendly merchandise by referring their devoted viewers to an off-platform e-commerce site that hosts all of their products.
Another option for kids to earn some dough on YouTube is brand sponsorships.
YouTube is quite versatile; you are not limited to creating videos on a specific niche. You can choose to have a single YouTube channel for all of your videos or a separate channel for each specialty!
The best part is that it's all achievable.
This table lists the various genres you can create content in.
| | |
| --- | --- |
| Genre | What it entails |
| Unboxing | Shows you opening a package like toys and describing its contents |
| Timelapse | A technique for photo and video editing in which videos are sped up after being shot over a long period |
| Game walkthroughs | Record videos while gaming and explain what you're doing to assist players in completing a full game or a level |
| Product reviews | Document, spreadsheet, and diagram production |
| Vlog | A video blog post that is updated regularly showcasing a creator's life after a certain period or shares their thoughts on any topic. Vloggers can do it on a daily, weekly, or monthly basis |
| Others | Like cute cats and dog videos |
Creators can use more than just videos to create content. Blogging is an excellent example.
It offers many benefits like building confidence, literary skills, and stimulates creativity. Your kid can have a piece of the action by starting and monetizing a blog from a myriad of blog sites.
Starting a blog will cost you some bucks. The cost varies based on the website and domain hosting service you select.
WordPress, for example, gives you a fully functional website that is not that expensive to run per year.
For more ideas, look at these entrepreneurship ideas for kids.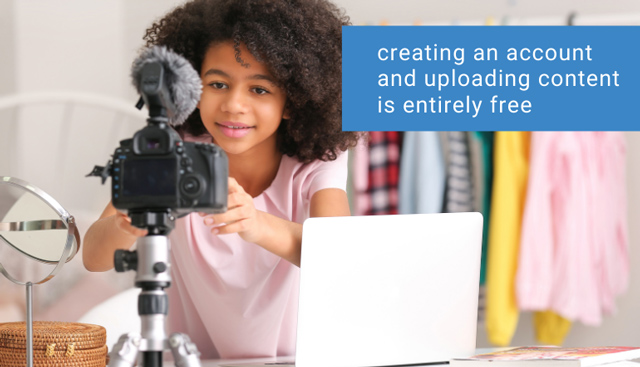 Actor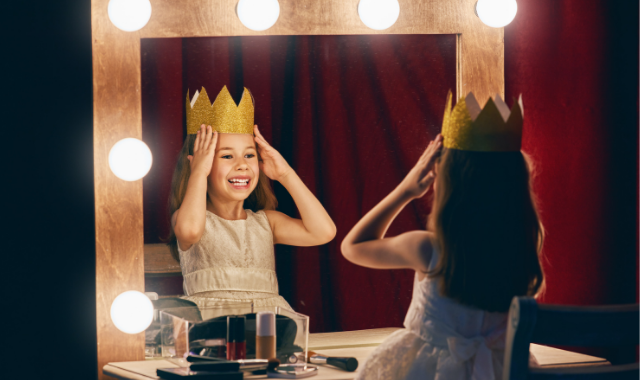 As people become more diverse and accept other cultures, new roles for distinct looks have emerged.
Every year, for example, The Disney Channel hires over 1,200 actors, some of whom have no previous professional experience.
There is a massive market for the kiddos because so many other production companies are springing up and hiring more youngsters.
It is costly for professional child actors to hone their skills. Some kids have grown into celebrities, even hitting the top ten of the highest-paid child stars while beginning their careers as unknown actors.
A good example is Daniel Radcliffe, who was cast as Harry Potter when he was 12 years old and earned a staggering $1 million.
Live Streaming Video Games
Do your kids live-stream their video games to share their digital adventures with friends and family?
If they do, it's high time you turned it into an income-generating activity.
Are you curious how? Keep reading.
As your kids spend hours on their gaming seats, streaming video games, there is an audience waiting to be entertained.
What do I mean by this?
Some individuals enjoy watching gamers explain what they are doing to complete a game or level.
To set yourself up for streaming, you'll need some equipment.
By connecting various USB devices to your computer or console, you can boost your gaming abilities. There is also other equipment available to make your stay more pleasant:
A comfy gaming chair allows you to relax while maintaining your reflexes and agility
You do not need to break the bank purchasing gaming mice; a basic mouse and a mechanical keyboard will suffice, since they allow the most precise input
High-quality audio equipment, such as noise-canceling headphones and a good microphone
The most advanced gaming consoles like the PlayStation 4, Wii U, and Xbox One
If you're concerned that live-streaming video games aren't a long-term source of revenue, consider the leaked Twitch revenues for 2020, which revealed that gaming had made several millionaires.
Now, onto the cost.
As an entry into the gaming world and before earning some serious cash, a reasonable gaming setup costs less than $500.
Indulge Your Entrepreneurial Spirit
With advanced technology and diversity, there are many ways kiddos can make some money, doing what they love most.
As a parent or guardian, you can assist them in determining whether their passion is in a niche that requires a business plan before they begin. For example, establishing a bakery necessitates a well-thought-out business plan.
Learn how to help your child write a good business plan and put their excellent business concept into action.
This is the ideal time to teach your kid to be creative and a high achiever.
Frequently Asked Questions
How do you earn money from YouTube?
Sponsorships, commercials, affiliate links, and selling merchandise (digital or physical) are all ways YouTubers make money.
What do casting directors look for in young actors?
Casting directors are looking for kids that can be themselves, authentic, and work well with others—a child with the ability to bring their acting skills to the table and provide a powerful performance.
What are the commonly used gaming platforms?
These include Twitch, YouTube, Mixer, DLive, and Facebook gaming.
Share on Facebook: