You may have heard it said that money makes the world go round.
That's because it does, and the sooner kids can learn how to conduct business and handle money, the better their chances to become successful, financially literate adults.
Entrepreneurship can help kids learn responsibility and a work ethic. It can also help them learn how to sell and handle rejection, even as they make some good cash.
While not all kids end up being entrepreneurs, the financial habits they develop while young can last them their lifetime.
Let's set aside the traditional lemonade stand business idea.
Instead, let's jump right into any of these categories below — whether you're a parent helping their kid, or a kidpreneur looking for a great first business idea to make money:
Education-oriented entrepreneurship ideas
Talent-nurturing entrepreneurship ideas
Quick-cash entrepreneurship ideas
Education-Oriented Entrepreneurship Ideas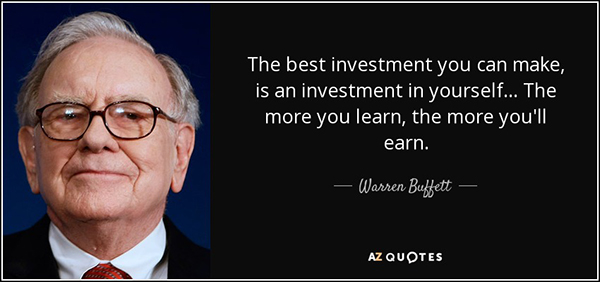 You might think that learning and earning, especially for kids whose primary focus should be school and having fun, do not mix.
But there are a ton of small business ideas for kids who would love nothing more than to fire up a business plan, put their knowledge and expertise to use, and start a business.
And there are great reasons you should let them, starting with the fact that even billionaire Warren Buffet says that when children get the right business lessons on financial literacy, they can succeed enough at entrepreneurship to breed success.
Authoring books or reviews
Authoring books is not just the preserve of grown ups. Kids, too, can get published.
Since children can be some of the most creative and imaginative little hustlers, all they need is a little help finding great concepts that are different from what has already been published.
They may even have ideas about their book's main character. A few more guidelines on how to write a children's book could transform your kids' greeting cards into a bestselling big book of card ideas and a great way to earn.
However, if your kids don't go on to become a bestseller like Jake or appear on a talk show with Steve Harvey like Ariana, you could instead set them up to get free stuff sent right to your door (if they are not afraid to voice their honest opinions about toys or other products).
Believe it or not, plenty of companies send out all manner of products, including personal care items, home appliances, snacks or even pet or baby care products — and all you have to do is review them.
Writing reviews for product testing sites can be a great opportunity for kids to hone their writing skills — and what's more, they might even get to keep these items once they are done with their review!
Your teens or younger kids may be small-time authors and reviewers right now, but with proper, extensive training that teaches:
Marketing skills
Writing, editing, and finalising different blog posts
Best ways to share on social media
SEO copywriting
they could very well become successful and well-paid master eCommerce copywriters.
Tutoring students
Learning does not come easy to all students.
For those students who endure more than the usual struggle in algebra, geometry, or other school subjects, a little academic tutoring can go a long way towards boosting their grades.
This is where your little hustler comes in.
Kids who are well-versed in subjects that prove tricky for their friends can always offer tutoring services in the areas of their expertise.
The kids getting a tutor stand to benefit by gaining growth in confidence, getting stronger academics, and establishing meaningful relationships with their tutors.
The tutors, on the other hand, get to apply and reinforce their knowledge and skills by coaching and mentoring other students. Middle school and high school kids do get an immense sense of accomplishment from helping other people succeed.
And it is not just in academics that your kids could offer tutoring classes. They could teach neighborhood children private lessons in areas as diverse as artwork, dancing, sports, and playing instruments. All it takes is expertise in an appropriate skill, and the sky's the limit.
Talent-Nurturing Entrepreneurship Ideas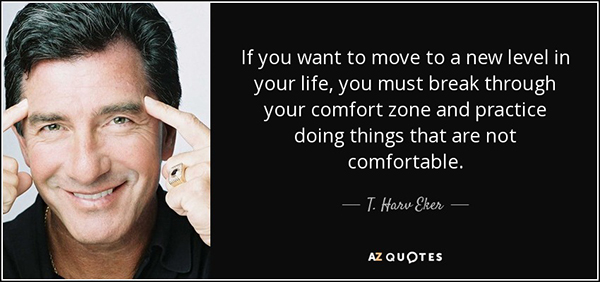 Perhaps you have noticed that your kid enjoys juggling four, five bottles around the house without trouble. You may also have discovered that she enjoys miming.
Hmm… you might be thinking. Perhaps a career as an entertainer — a clown in birthday parties and special events, or an actor — may be in the works.
Children who already demonstrate a certain affinity or talent for potential money making ventures are way ahead of their peers. All they need is a little encouragement and support, and they should be minting money from their areas of interest in no time.
Acting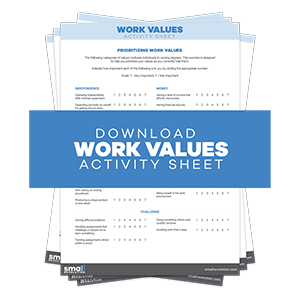 While famous and highly paid child stars may be the exception rather than the norm, there is absolutely no reason your kid should not work in commercials, local productions, or videos. Especially not if they enjoy the work.
Being a child actor is not for quitters, however. Your kid must be prepared to take on countless auditions, rehearse the same scenes over and over, and work in all kinds of weather.
On the plus side, child actors learn early on to handle rejection and the disappointment of not getting a gig they thought was meant for them.
They also get to enjoy a lot of travel if they end up working in touring shows, plus a healthy dose of learning how best to quickly adapt to new faces, environments, personalities, and ways of working with every job they take.
Thankfully, there is an entire Udemy course dedicated to helping the dedicated parent learn how to get their kidpreneur into the acting industry while steering clear of all the predatory scams they are likely to encounter on the way.
Live streaming video games
If your kid enjoys playing Marvel's Avengers or any of the other kid-approved video games out there, then you know just how passionate children can be about their consoles and games.
Why not turn all this passion into some serious money, especially if your kid has a certain way about his gameplay?
Your older kids could get started by creating a profile on Twitch.tv. After creating a serious following, they can get paid through:
A share of the website's subscription fees
Donations from enthusiastic followers
Selling merchandise to fans
Advertising revenues
Oh, and they don't even have to be ninjas with their consoles. If your kids have great ideas for providing a unique brand of quality entertainment as they stream their gameplay, then they have all they need to go on to earn money from video games.
Quick-Cash business ideas for kids
Sometimes, there is only so much that can be said about finding best business ideas that align with the educational goals or talents of young entrepreneurs.
When all that is needed is some quick access to funds, jobs such as dog walking, car washing, and even pet poop cleaning for neighbors or around the neighborhood suddenly look very inviting.
But there is no reason that your kid should draft a business plan with the intention of starting a business she has little interest in at all, all the same. Not when there are numerous small business ideas worth considering that could align with your child's interests.
Children who enjoy order and organizing could try housekeeping or lawn mowing gigs, while those who love babies could try babysitting. Kid entrepreneurs who enjoy taking care of animals could take up pet or dog walking, pet sitting, or pet grooming jobs.
Here is a table that ranks great business opportunities that are available for small business owners from the highest to the lowest paying.
| | |
| --- | --- |
| Education-oriented Entrepreneurship Ideas | Rate |
| Online typing jobs (transcription, blogging…) | $10+ per hour |
| Academic tutor | $12-27+ per hour |
| Extra-curricular private lessons tutor | $15+ per hour |
| Book author | $28+ per hour |
| | |
| Talent-oriented Entrepreneurship Ideas | Rate |
| Lifeguard | $10+ per hour |
| Video game tester | $10-15+ per hour |
| Dancer | $20+ per hour |
| Acting | $9-90+ per hour |
| | |
| Quick-cash Entrepreneurship Ideas | Rate |
| Waitressing | $8-15+ per hour (plus tips) |
| Car wash business | $9-14+ per hour |
| Housekeeping | $10+ per hour |
| Babysitting | $10-15+ per hour |
| Pet sitting | $10-15+ per hour |
| Lawn care  / Yardwork | $20+ per hour |
Happy hunting!
Photo by picpedia.org / CC BY