Do you want your kids to start making money right now?
But, you have no cheap small business ideas in mind?
You've come to the right place.
We all agree that kids love to be creative and DO STUFF, right?
It's important to teach them the value of earning money from a young age. So they can use their acquired skills and experience to land the best online jobs that may allow them to keep running their business.
And that's why we're ready to show you lots of great small business ideas for kids. Projects that your little ones (or not so little anymore) can do and actually…
Make good money
Learn responsibility
Learn work ethic
Learn the art of buying, selling, and rejection early in life, etc.
So let's jump right in and discover all the great business ideas for kids, shall we?
Remember to guide your kids as they start out so they attain small business success doing things they love. Okay?
Let's do this!
1: Lemonade Stand Seller
We simply can't have a list without the tried and tested small business of all time; selling lemonade.
With hot weather and school breaks just around the corner, a lemonade stand sounds like a brilliant summer small business idea, don't you agree?
All you need for this fun project is a Lemonade Stall Binder for Kids.
This is basically is a lemonade startup guide. It contains every detail necessary to plan and successfully manage your lemonade stand.
It is the best way to learn how to make a lot of money at a lemonade stand. Mainly by getting your lemonade pricing, product, promotion, and place right.
Excited? Get your Lemonade Stall Binder now. And sell lemonade like a PRO!
Kids Who've Made It Big in This Lemonade Business
Some kids sell lemonade, he starts a chain: Jack Bonneau started a lemonade business at only eight years old. With the help of his father, Jack ambitiously peddled cups of lemonade at a local farmers' market.
He made around $2,000 and his profit was a cool $900. He went on to expand his business, built a website, and now sells lemonade at three more farmers' markets.
On to another lemonade success story…
Thirteen-year-old Mikaila Ulmer built a best-selling lemonade brand from a small business. She's now the chief executive of Me & The Bees Lemonade – she's been it running since she was four.
Here's a highlight of Mikaila's notable achievements:
In 2015, Mikaila was invited to the White House by former US President, Barack Obama who referred to her as an "amazing young lady"
She appeared on entrepreneurship show Shark Tank. Her pitch managed to convince Daymond John, boss of clothing firm FUBU to invest $60,000
Her lemonade is stocked across 500 stores in the USA
See, your lemonade business can take you places. Get your Lemonade Stall Binder and get started already.
You can make it too!
2: Academic Tutor
If you're looking for school business options for your child, then you'll love academic tutoring.
It's common knowledge that some students struggle in certain school subjects. And all they need is a little tutoring to boost their grades.
And that's where your child comes in.
Let's say they're really good at math, reading, algebra, geometry, or any other subject. They can offer to teach other students under the guise of a study buddy but at a fee.
But be sure that he does the academic tutoring during his extra time and not during school hours.
Other kids are already doing academic tutoring. For example, these high school kids who are volunteering academic tutoring services. Take a look.
3: Actor
The truth is: there is a huge market for child actors. Skeptical? Read on.
The Disney Channel alone hires over 1200 actors every year, some of them without prior professional experience. There are roles for every "look" these days: actors don't have to be blond and blue-eyed, and glasses or braces are often just fine

WikiHow
Therefore, if your child loves acting, let them nurture their acting talent. He could end up being a movie star! You never know…unless you try.
Wondering where they can start acting?
In class
On stage
In short films
In local productions
In commercials
On online videos
Over time, they may end up landing an awesome acting role and earn good money. Here's the average salary of child actors.
4: Writing Toy Reviews for Amazon
Is your child opinionated and passionate about toys and writing?
Writing toy reviews for Amazon encompasses all these great aspects. Not only would writing reviews hone their skills and self-confidence but it could also give them an opportunity to earn some money and get some free toys!
They could start off small and eventually become an Amazon Vine Viewer through a combination of frequent reviewing and having their reviews marked as "helpful" by other Amazon shoppers.
There are also some companies that make it simple to get items for cheap or free in exchange for honest reviews. All you'd have to do is create an account for them, get a few items using the coupons offered and let their honesty free.
Today may be writing reviews and enjoying free toys, tomorrow they could be passionately writing all day for CopySmiths.
5: Artist
Is your kiddo artistic? Yes? Great! Because she can set up her very own art business.
From then on she can create her own art pieces (mostly paintings or drawings) and sell them directly to willing buyers including yourself.
Here are some interesting art businesses worth checking out:
Also, take a look at this Pinterest kids' art projects board for more inspiration.
6: Author
Isn't Ariana an adorable, talented little girl, who also happens to be an author? You can't help but admire her confidence and vision, right?
Well, the good news is that there's enough room for child authors out there including your child who's keen on writing.
But how can you tell whether they're a potential author? Check here for the writer tell-tale signs.
All the while, you'll need to support your kid and help her nurture her writing talent. Here are some helpful tips from a kid author.
7: Baby Sitter
Parents with little ones often need a babysitter so they can run some quick errands.
Therefore, this is one of the best teen business ideas for your older kids: babysitting at a fee.
Watching over younger kids on behalf of the parent or guardian can be fun especially if your kid loves spending time with toddlers.
Besides watching over the baby, there are some extra tasks that come with babysitting.
Therefore, as a babysitter you may be required to:
Perform light housekeeping tasks. Remember kids can be messy
Change diapers. Babies soil diapers up to 10 times a day
Cook/ feed the baby
Prepare baby feeding bottles
Help the kids with homework
8: Baker
Does your child enjoy kneading dough and baking it into some mouth-watering baked goodies?
If yes, encourage her to start a baking business whereby she can sell all her baked goods at a profit.
Can't think of any yummy recipes? Not a problem.
Here are a few to get you started with:
These are easy recipes. And besides bringing in the money, your child will have fun baking. Who knows what the future holds – she might end up being a renowned pastry chef.
For example: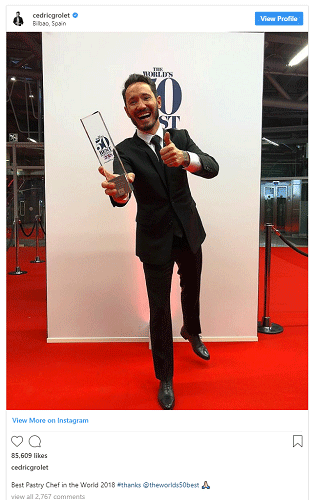 9: Balloon Artist
Mundane balloons are so yesterday. Nowadays, normal balloons can be twisted and transformed into wonderful creations. The endless options include a dog, a flower, a sword, and so much more.
All your kiddo needs to get started in this fun and lucrative business is an artistic mind. And to let her imagination take over.
The best places that she can start offering her balloon artist services are:
Restaurants
Wedding receptions
Shopping malls
Museums
Children parks
Kid festivals
Birthday parties
And guess what, if your youngster really loves this art business idea, they can pursue it into their adulthood.
Think we're exaggerating?
Well, take a look at this next video. You can't help but marvel at the lady's balloon art creations. And that's her job!
Watch:
10: Bicycle Advertiser
Your kid got a bike? Help her turn that bike into an advertising machine.
Wondering how? Keep reading.
You see, as your child rides her bike around town, most people actually do notice and take a look.
For that reason, your kid can build a fun business by offering advertising space on her bicycle.
Local consumers will see the advertisement message as your child enjoys a bike ride around town. That's how some businesses nowadays are reaching their targeted audience.
Clever, right?
11: Blogger
Blogging is a good source of income for many adults and kids alike. And your teenager can also get a piece of the cake by creating a blog and monetizing it.
Firstly, let them pick a niche that interests them. A niche means an area of specialty. For example, crafting, gardening, self-confidence, etc.
Next, your child will need:
Content (this is where she writes for her readers)
Take a look at these best blog sites for kids and be inspired.
12: Book Seller
Selling books is one of the best business ideas. Your child can sell used books (if you have a large collection of them), or you could find ways to acquire them.
And since technology has made life easier for everyone, why not take advantage of it by owning an online bookstore.
It's an easy small business that your younger child can handle as opposed to something like lawn care.
Better still, your kid can sell books on online marketplaces such as:
13: Website Builder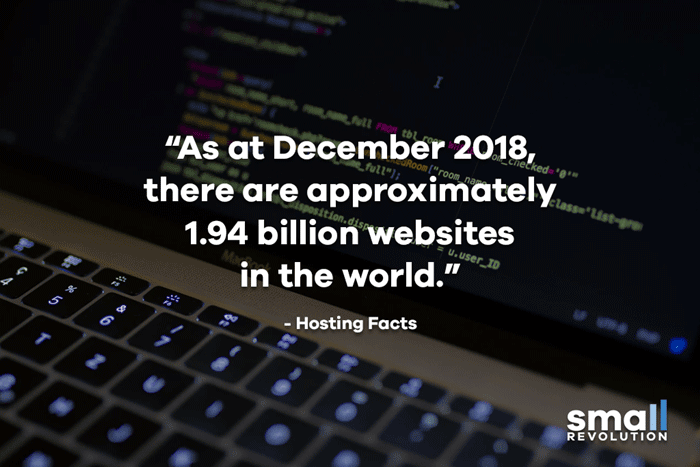 It's no secret that more and more businesses are taking advantage of the digital space by going online. But it only works where one owns a website.
However, the biggest challenge for many business owners and groups who desire to have a website is time.
Therefore, if your kid has web design skills, she can help the locals take their businesses online by designing their eCommerce websites.
14: Cake Decorator
In your lifetime, you must've seen a cake that's so well decorated that cutting it is almost unbearable. (But it ended up in tummy town nonetheless).
Beautiful cakes are the works of cake decorators who use sugar art to make the cakes look visually appealing.
Your kid can offer cake decorating services to bakers, friends, and family members who are hosting special events.
How about you start off with these kids cake decorating ideas?
15: Candy Maker
Candies are a favorite for many people both young and old. So, your kid can take advantage of the ever-increasing demand for candies by selling them.
She can make and sell candies online or locally – depending on her business plan.
Here's are a few candy types that are a favorite for many:
Lollipops and sours: They are hard candies mounted on a stick for easier licking or sucking
Cotton candy: comprises of 100% sugar. Popular at amusement parks.
Licorice: A semi-soft licorice flavored candy.
Hard candies: Also known as boiled sweets. They dissolve slowly in the mouth.
Chewing gums: This is chewy candy. Also known as bubble gum or gum.
Gummies: They are gelatine based chew candies available in a wide array of colors, shapes, and flavors.
Chocolate: Chocolate is made from roasted ground cocoa beans. And that's what is used to make chocolate candy.
Caramels: Soft toffees, usually brown in color.
But don't limit your options to the above list. You can come up with your own candy recipe. Just like Alina Morse who makes sweet treats that clean your teeth.
16: Car Wash Service Operator
Most car owners love their cars sparkling clean. And they don't mind spending some money to achieve that goal. This makes a car wash one of the best business ideas for teens.
Let your child wash people's cars within your community. It could be neighbors, friends, and even family members.
To do this, they'll only need:
Hose water
Buckets
Soap
Sponges or rags
Learn how to start a car wash business as a kid and then get going. It will be fun.
17: Catering Services Assistant
Your kid can offer a helping hand to catering service providers in the following categories:
Mobile catering
Hotel/restaurant catering
Private catering
Your child will pick valuable lessons besides earning some good money doing what she loves.
Here are some typical catering tasks to help paint the picture:
Creating the menu
Event coordination
Food preparation
Transport food efficiently
Set up tables, chairs, and lines
Serve the food
Cleaning up and tearing the dining area
Sounds totally doable, right?
18: Clothing Designer
One of the most exciting engaging entrepreneuring ideas your kid is likely to stick with is fashion design.
Areas of specialization when it comes to designing clothes are women's, men's, and children's apparel.
Here are some clothing ideas worth considering:
Belts
Underwear
Formalwear
Eyewear
Footwear
Sportswear
Scarves
Handbags
After identifying the apparels to design, your kid will follow these next steps:
Study fashion trends
Sketch the designs
Select the appropriate materials
And supervise or produce the designs
Upon completion of the clothing items, your kid can sell them online or opt to open a local store under your guidance.
They can start out as small business owners and even expand into a franchise with time. Take a look at this 4-year-old's story: Fashion by Mayhem.
19: Recycling Service Provider
Recycling is one of the 3 R's of environmental conservation besides "Reuse" and "Reduce".
As a recycling service provider, your child makes the planet safer.
Your teenager can pick up recycling items from people who are too busy to do their own recycling.
Some of the recycling they can collect are:
20: Colouring Book Designer
This business requires skills in designing and drawing. Sound like something your child can easily do? Then the next step is for your kid to create a coloring book and sell it.
Here's how to make a coloring book from ideation to print:
Ideation: choose a theme, find out your audience, check for demand
Planning: choose a title, explore binding methods, set a page limit, think about the format
Creation: Hand draws on a paper/tablet, create digital coloring pages, design a cover
Printing: Set up your file correctly, select the perfect paper, pick the best binding, assign a quality printer
21: Computer Setup Services Provider
Some adults need help in setting up their computers upon purchase. Then, by all means, let your kid make some good money helping them out.
Here's a list of computer setup services that adults may need:
Removal of unwanted programs and trialware
Performing system updates
Optimizing the start-up and shutdown
Creating system recovery discs
Installing internet security software
Setting up and transferring personal information
But that shouldn't be the end of this business idea. Consider offering maintenance services from time to time besides the computer setup services.
22: Computer Tutor
Besides being a computer setup service provider, your kid can also be a computer tutor.
Computer tutoring will involve helping other children understand computer lessons better. Moreso, in areas they may be struggling with.
Furthermore, your teenager can teach adults who may not be technically inclined but are curious enough to learn more computer-related tips and tricks.
23: Content Creator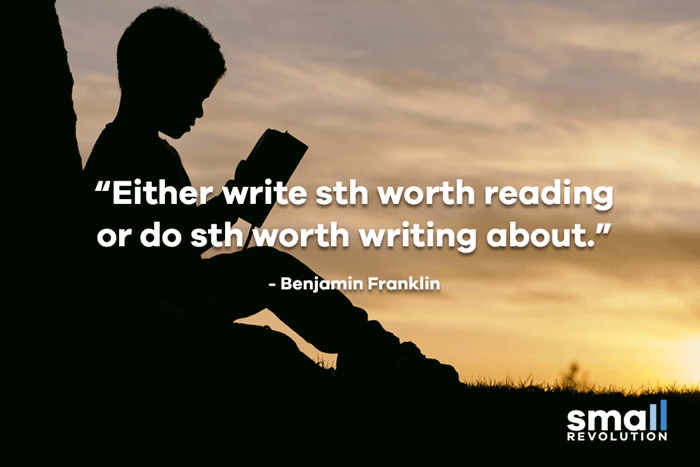 Content creation is simply producing useful pieces of information for use in media platforms. Content can be used in:
Blogs
eBooks
Newsletters
Magazines
Newspapers, among others
If your child is a keen writer with an excellent grasp of spelling and grammar, then content creation is a business she should definitely try out.
Your kid will sell the content she has created and get paid for her time and effort.
24: Costume Maker
During popular holidays such as Halloween, your child can make costumes for other kids at a fee. This should be a fun activity for everyone.
Here are some holidays to keep in mind besides Halloween:
Easter
Christmas
St. Patrick's day
Thanksgiving
President's day
Now, head over to Pinterest and observe their Holiday Costumes for Kids gallery. It will help you get some ideas to start with.
25. Gift Baskets Creator (For Different Occasions)
Making a gift basket is as easy as ABC, the video above says it all. And your child can make and sell their own.
Or…
Go a step further and offer a gift basket delivery service to the intended recipients. Here are some useful resources for different occasions:
26: Dance Teacher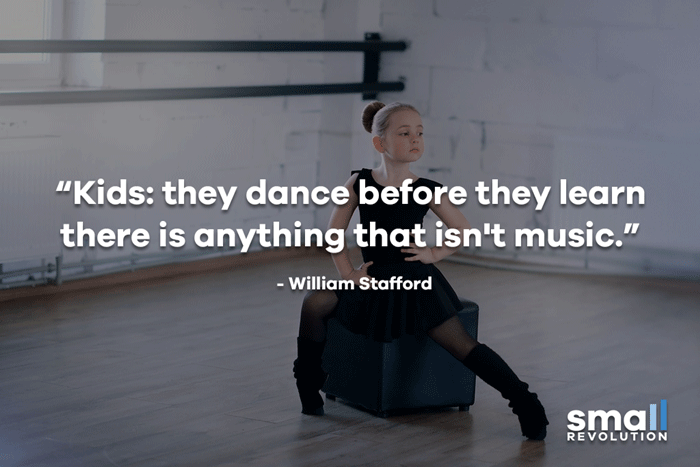 Maybe your young one is an excellent dancer? Let her offer dancing lessons to other children who are ready to master various dancing styles.
For example:
Is dancing beneficial for kids? Totally. Check out the many benefits of dance for children.
In a nutshell:
27: Seasonal Decorator
As seasons come and go, homeowners and businesses need to keep it fresh on matters decor.
With this in mind, your teenager can make some good money by offering seasonal decorating services within your community.
Here are a few ways:
Spring decorating
Summer decorating
Fall decorating
Winter decorating
Christmas decorating
Check out these decorating ideas for each month of the year.
28: Dog or Pet Walker
A good number of pet owners could use some help when it comes to taking their dogs for their much-needed exercise.
If your kid loves spending time with animals, then the dog walking business can be an awesome opportunity.
And if the dogs can get along, your child can walk more than one dog.
The cool thing about this business is they'll also be exercising while walking the dogs. That's a win-win.
While at it, he can also consider offering:
Pet grooming services
Pet sitting services
29: Pet Poop Cleaner
Poop scooping for dogs and other pets doesn't seem like much fun. In fact, you may consider it as one of the more weird business ideas for kids.
But wait until you learn how much Kyle Graham of CallofDoodie charges – a minimum of $20 per poop scooping visit.
How's that for a small business? Pet waste removal can be a source of good income.
Go on, let your kid help pet owners keep their yards clean at a fee.
30: eBay Seller
Kids are already making money on eBay by simply reselling items.
But before they jump right in, you better be familiar with the pros and cons beforehand. Also, be prepared to supervise.
Next, take a look at eBay and help your kid figure out what could be the best item(s) to resell.
31: Elderly Care Provider
The elderly people in your neighborhood could use some care services from time to time.
Although your child can't provide medical care or serve as a primary caregiver, they can offer other basic services to the seniors.
Running errands
Doing house chores
Offering some extra company
32: Etsy Store Seller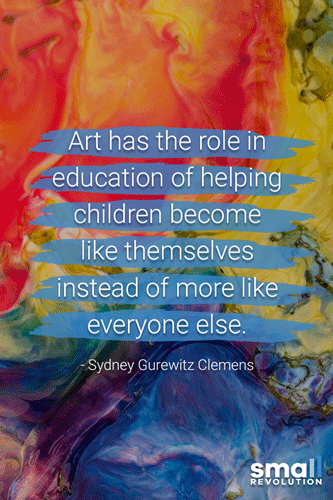 Etsy is an online store that sells handcrafted, custom, vintage, or unique items.
Wondering where to start with the Etsy Store business? Wearables such as jewelry are a great option.
Perhaps your kid could use some inspiration from other young entrepreneurs who are running. Etsy stores? Have a peek at Zandra Beauty: sells lemon tea tree hand and body lotion.
Also, check out these crafts meant to help your kid with the ideation process.
33: Event Organizer
The idea is to organize an event or party and then get paid for the services. The most common events are birthdays, weddings, among other special occasions.
This business idea requires your teenager to be:
An excellent communicator
Creative
Super organized
Reliable
Detail-oriented
Depending on the size and the purpose of the event, your kid may have to seek assistance from other service providers such as photographers, DJs, and a toastmaster.
Here's a cheat sheet for planning excellent events. Have a look.

34: Face Painter
Face painting is a fun activity where children get to dress up and attend parties or special events – no need for costumes.
As a face painter, you'll be required to re-create the child's favorite animal or character on his or her face.
For example:
Superheroes
Butterflies
Bunnies
Pirates
Dogs
Dracula and witches
Luckily, there are so many painting suggestions for kids.
35: Food Grower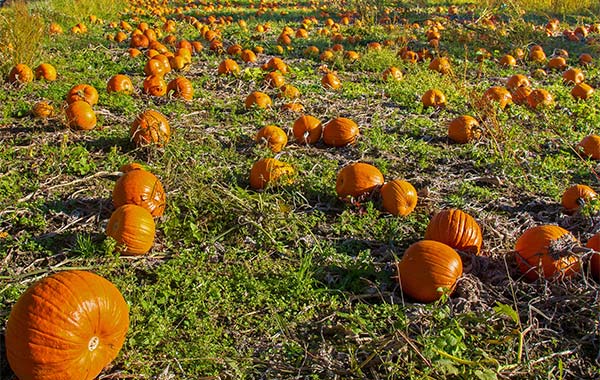 You may have some spare space in your garden? Let your kid purchase some food plants and grow them in a section of the garden.
Upon harvesting, he can sell the farm produce at farmers' markets or other related venues. And in return make some good money.
There are easy to grow vegetables, fruits, and salads namely:
Peas
Potatoes
Radishes
Onions and garlic
Spring onions
Strawberry
Salad leaves
Beetroot
Tomatoes
Apart from growing farm produce, your kid can also rear some farm animals. She can keep chickens for their meat and eggs. She can also rear ducks, geese, turkeys, etc.
36: Gardener
Does your kid love gardening? Then, let him offer gardening services to the people looking for someone to tend their gardens.
Your kid can do simple tasks such as:
Pulling weeds out
Cleaning debris
Fertilizing the soil
Pruning plants, shrubs, and trees
Planting vegetables and flowers
While at it, he can also offer outdoor maintenance services.
37: Garage Sale Service Provider
How does volunteering at garage sales sound? Don't stop there. He can also organize his own disposing of unwanted household items (with your consent).
Here are some essential items:
Flyers
Items on sale
Signs or placards
Folding tables and chairs
Cash in small bills and coins
Price tags or stickers
38: Greeting Card Maker
Making greeting cards is a fun craft that can easily turn into a profitable business venture if done right.
Your child can create his own designs and sell them either online or offline. But first, you need to know how to start a greeting card business, right?
Get the basic card making supplies. And that includes:
Stylus
Adhesives
Paper trimmer
Bone Folder
Retractable pick
Retractable pen knife
12-inch ruler
Self-healing cutting mat with a grid
Once you have nailed that, take a look at this video for greeting card making ideas.
39: Inventor
It's not too late for your child to invent something. In fact, there are other children just like him who have dreamt up great inventions. Take a look.
So your child can use his creativity to develop a new product or service. On the other hand, he can opt to sell his ideas.
Whichever way he pleases; he'll definitely make some good money as an inventor.
40: Jewelry Designer
Our craft show 'Carnival' is currently on display. It's all about vibrancy, colour, and being bold! Every piece is handmade by a designer-maker, and the brightness is a great way to beat the winter blues ✨ 🎡 🎠 pic.twitter.com/v8kTMfXZd5

— RBSA Gallery (@rbsagallery) March 22, 2019
A majority of people love adorning personal ornaments such as necklaces, bracelets, and rings. In view of this, your kid can start designing jewelry and selling them at a profit.
Check out these fun DIY jewelry crafts and ideas.
Remember how we mentioned that Etsy is a great place to sell crafts? Be sure to promote your jewelry on Etsy besides selling them at craft fairs.
Read on for types of jewelry you can start designing:
Bracelets
Brooches
Necklaces
Rings
Nose-jewel
Hairpin
41: Juggling as a Busker
Juggling is a skill that only a few people possess.
Honestly, it is quite a challenge to throw several objects in the air, catch them, and keep them moving so that at least one is always in the air.
That's why people find juggling entertaining and will happily pay to watch a juggler at work.
Think your kid can juggle? Let him start a juggling business today.
42: Mow Lawns
Maintaining a beautiful lawn takes quite a bit of work – regular mowing.
But, most homeowners are too busy to mow their overgrown lawns. Or, they're just sick and tired of mowing their lawns.
No wonder there are teens making six figures by simply mowing lawns.
And your kid can join them by becoming a lawn care provider.
Caution: always consider child safety. Learn about lawn mowing safety here and watch this video for more information.
43: Leaf Removal
Are your leaves giving you dirty looks when you come home at night?
Are you giving the leaves dirty looks when you head out in the morning?
Neither of you need that kind of stress. It's time to consider a leaf removal service.
And your child can start one in the fall – when the leaf removal business is booming. Thus freeing up his client's time so that they can enjoy the rest of their fall season (without giving dirty looks).
All he needs is a rake and a pair of quality well-fitting work gloves.
For starters, he can offer to rake the neighbors' lawns at a small fee. And if all goes well, he can combine leaf removal with lawn mowing (which we've already discussed).
Picking up pinecones is also another clean-up exercise that could fetch him some good money.
44: Live Streaming Video Games
So here's how your kid can make some dough.
Once he becomes a Twitch streamer, he can make money with a share of the site's revenue which comes from donations, subscription fees, selling of their merchandise, and advertisements made on their own channel.
If you've never heard of Twitch.tv, then you'll find this Twitch stats and facts interesting.
45: Make Stickers
Wouldn't it be great if your kid earned some good money-making stickers? We bet you'd be delighted.
Stickers have been around for a while now. There are even sticker clubs in schools. But, what's more, is that making stickers can turn into a great business for any kid willing to make an extra buck.
Watch and learn from this helpful video tutorial on how to make stickers from home.
Sounds good?
46: Mini Barista
Your teenager working as a mini barista is another great idea to earn money while getting some work experience.
Luckily, there are dozens of coffee shops and drive-through espresso bars in every town.
That makes it easy for your entrepreneurial boy or girl to earn some money while working in an upbeat work setting (that's an environment most teens wouldn't mind).
You've must have noticed teens frequenting coffee shops, right? That is to say:
The coffee shops have now become a hangout
The coffee shop is the stopover before and after school
The coffee shop is a place for friends and a place to see and be seen
As your teenager offers mini barista services at a nearby coffee shop, these are the responsibilities he can expect to fulfill:
Preparing to open the store
Cleaning work areas, coffee machines, and equipment
Grinding coffee beans
Creating stock displays
Taking orders and ringing up payment
Preparing and serving light food and snacks
Keeping track of inventory and placing new orders
Preparing the store to close
Besides that, he will need to:
Develop solid customer service skills
Be able to work independently as well as in a team
Adapt to working in a fast-paced environment
Loving the smell of fresh coffee doesn't hurt either
Being a mini barista is a great way to earn money and who knows, even tips may start rolling in.
47: Moving Service or Removalist
It's no secret that moving an entire household is stressful. And those relocating could use an extra hand.
Your teenager can offer such people moving services at a fee.
Firstly, to work as a removalist your teenager will need to be enthusiastic and have a great attitude towards the work (remember it involves a lot of physical fitness and strength).
Also, your teenager needs to be willing to work on weekends and follow an adult's instructions.
A positive attitude such as being polite to customers will also go a long way in helping your teen learn valuable customer service skills.
Moreover, he must have common sense, good communication skills, and a real desire to learn.
48: Music Tutor
If your teenager is a talented musician, she can offer lessons to other children in the neighborhood who may be interested in learning new music skills.
She can teach them how to play a musical instrument such as the piano, guitar, violin, or drums among other instruments. Also, she can also teach them how to sing and read musical notes.
How to Get Started as a Music Tutor
Advertise your private music lessons on social media, at school, music stores, etc.
Promote your music services through word of mouth starting with friends and family.
Create a YouTube channel and offer music lessons online.
49: Popsicles Seller
Did you know that an 11-year old boy invented the Popsicle? Thanks to him, many kids all over the world are now reaping the benefits of selling popsicles.
Case in point, Beau Shell, founder of Lil' Ice Cream Dude. Beau wanted to get into business from a young age. So on his 8th birthday, he asked for an ice-cream cart as his birthday gift.
His parents got him a customized ice-cream cart that included:
An ice cream freezer
Welded frame
Old bicycle tires
And that how Beau got into the ice-cream making business in 2012.
Here's a video of Beau. Watch and be inspired.
And your child can also start his own business selling popsicles. Making ice cream along with popsicles is an excellent way to diversify the business in terms of variety.
Bonus Kidpreneur Ideas
Podcaster
Puppet Shows and Other Performing Arts
Rendering Services/Running Errands
Seashells Seller
Donuts Seller
Outside Sporting Events and Concerts Seller
Soda Seller
Trading Cards Seller
Selling Your Masterpieces
Snow Removal
Shuttle Service
Small Scale Manufacturing or Production
Soap Maker
Social Media Management
Sports Coaching
Stacking Wood
T-shirt Designer
Vending Machines
Video Blogging
Voice Artist/ Voice Over Artist
YouTube Personality/Star
Zine Seller
Delivering Newspapers (Paper Route)
Helping with Horses
Illustrator
Online Surveys
Flipping Sneakers
Let's Wrap Up
You'll agree with us that there is so much potential for your kid to make money.
And the best time for him or her to learn valuable business lessons coupled with hands-on experience is now.
Therefore, encourage your young entrepreneur to start any of these kid businesses that make money. You'll have given your child a head start in life.