Writing as a career is pretty awesome. It gets better if you land on subjects that ignite your curiosity and inspire your creative juices.
We are smack dab in the middle of the age of information. That means that every subject that grabs attention is newsworthy.
There are hundreds of new businesses emerging each day that cater to the needs of the modern person.
These companies need good writers to bring life to their products and services by analyzing exciting and thought-provoking subjects surrounding them.
We will explore some exciting niches that you can get paid to write on. Not only are these subjects fun to write about, but there is also a growing demand for writers who profoundly understand these topics.
Table of Contents
Digital Marketing
Food and Wine
Video Script Writing
Alternative Health
Travel
Digital Marketing
What did the world without the internet look like? Most people can hardly remember. With the world's attention online, businesses across the planet have taken to promoting themselves online.
Digital marketing is broad and exciting. Some subjects you will write about include;
Social Media Marketing
Search engine optimization
Pay per click
Media buying
Marketing Psychology
To win at digital marketing, you need to be creative and original. That alone poses a challenge for entrepreneurs with a traditional business mindset.
Marketers today need to delegate tasks to maximize their output. This means that writers can decide what they can focus on.
Writers who understand social media, email, and content as a whole are indispensable in today's economy.
There are more opportunities and good money now than ever for a digital marketing writer. The table below shows the earnings of digital marketers according to ZipRecruiter.
| | | | | |
| --- | --- | --- | --- | --- |
| | Annual Earnings | Monthly Pay | Weekly Pay | Hourly Wage |
| Top Earners | $144,500 | $12,041 | $2,778 | $69 |
| 75th Percentile | $97,500 | $8,125 | $1,875 | $47 |
| Average | $75,924 | $6,327 | $1,460 | $37 |
| 25th Percentile | $45,000 | $3,750 | $865 | $22 |
Food and Wine
Food and wine connoisseur is a title that many people take very seriously today.
With the onset of the internet, people can now take hobbies like food to a whole new level. Food lovers don't want the same old recipes.
They want to go on a culinary journey and experience diverse cultures, flavors, and textures different from their own.
Food blogs are emerging in every imaginable sub-niche, and that screams opportunity. If you love food, you can live your dream writing about food.
Some of the topics you can write about include:
Product reviews
Food events
Cooking techniques
Wine/beer copywriting
Recipe developer
Industry news
Wine lovers, too, care about the fine details such as the age, smell, and taste of wine. If your preference is in this subject, you can earn a living writing the key aspects of different kinds of wine.
According to ZipRecruiter, the average annual pay for a wine writer is $54,458.
Video Script Writing
Video content is more effective in communicating a message than any other kind of content. Everyone with a message today is opting for video as a primary form of content.
Companies, non-profits, governments, and individuals alike need videos, but they lack the creative talent they need in-house.
The projects you can do as a video script writer include:
Promotional campaign videos
Sales page video copy
Curse lessons
Tripwire video copy
Often, people will look for someone good with words to create a script that they will use in their video.
Relaying a message requires storytelling skills and the means to capture an audiences' interest long enough for the message to hit home.
Writing video scripts can easily be a full-time career for anyone who can bring a spark to the most basic message.
According to ZipRecruiter, the average scriptwriter typically earns $60,000 USD annually, with the 25th percentile earning an average of $700 USD each week.
Alternative Health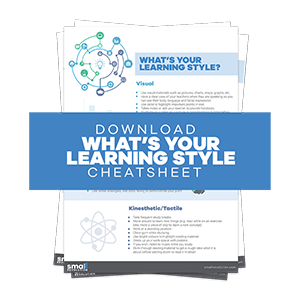 Alternative health or alternative medicine, as it is commonly referred to, is non-traditional medicine. The entire agenda behind alternative medicine is that health is viewed as holistic.
Health solutions in this form of medicine go beyond needles and tablets. Alternative medicine is considered complementary because it tends to rely more on pseudoscience as opposed to medical science.
The whole idea of a holistic approach and looking at health through a broader scope makes a lot of sense to many people.
Holistic/alternative medicine seeks to find the root cause of the symptoms that are being displayed.
Examples of alternative medicine:
| | |
| --- | --- |
| Alternative Medicine | How it works |
| Acupuncture | A traditional Chinese technique is used to stimulate certain points in the body |
| Chiropractic Medicine | Focuses on the health and functionality of the spine |
| Energy therapy | Focuses on the body's energy centers |
| Magnetic field therapy | Treats musculoskeletal issues using electrical and magnetic fields |
| Reiki | Relies on using the natural body energy to improve healing |
| Herbal Medicine | The use of plants believed to have healing properties to speed up the healing process |
With interest in this subject growing, so are the opportunities multiplying. It is easy to land a long-term gig as an alternative medicine writer and be a part of the ongoing revolution.
According to ZipRecruiter, the annual average income of a health writer is $50,000 USD, with the low earners making at least $2,000 USD monthly.
Travel
Are you a travel enthusiast? You can turn your travel experiences and adventures into a source of income.
Most people have a dream destination, and travel has become a massive part of our experience as human beings.
The nomad lifestyle has not only been romanticized; many individuals today are already living that dream.
Do you want to visit the beach, the mountains or the snow? You are only a few clicks away from finding the best place, transportation means, cost of meals and accommodation.
Travel-related apps such as Airbnb and TripAdvisor have brought simplicity to the travel industry.
Travel writers are some of the most well-paid writers out there. The average annual salary of a travel writer in the United States, according to ZipRecruiter, is $73,250.
The salary differs from one city to another. The table below shows the 5 best paying cities.
| | | | | |
| --- | --- | --- | --- | --- |
| City | Annual Salary | Monthly Salary | Weekly Salary | Hourly Wage |
| San Mateo, CA | $87,764 | $7,314 | $1,688 | $42.19 |
| Santa Monica, CA | $85,252 | $7,104 | $1,639 | $40.99 |
| Boston, MA | $86,375 | $7,198 | $1,661 | $41.53 |
| Renton, WA | $84,974 | $7,081 | $1,634 | $40.85 |
| Daly City, CA | $84,369 | $7,031 | $1,622 | $40.56 |
It can be costly to go someplace far and new, and people generally want a sneak peek of what to expect. That is where you come in as a travel writer.
Topics in travel writing include:
Travel deals
Restaurant reviews
Travel guides
Travel deals
Hotel reviews
Travel lifestyle
Destination guides
You can become the expert voice of a single destination. You can also choose to cater for a niche group of travellers such as luxury destinations or even be the voice behind a specific group of travelers like birdwatchers.
What's Next?
Improve your copywriting skills with our friendly and extensive training course today.
The value you stand to gain is not nearly worth the small price you will pay for this course.
Visit Small Revolution and take your skill to the next level.