The go-to resource for Store Owners and eCommerce professionals looking for ideas, tools and reminders for their online store.
We have a constantly growing selection of premium but accessible eCommerce guides. Get notified of upcoming releases by joining our newsletter.
All eBooks are available as downloadable PDFs.
Sell More In Your Store With Easy DIY Product Photos
Learn how to create professional looking photos for you store on a low-cost budget. We make it fast and easy with 100+ pages packed full of information and step-by-step instructions…more
$29.00
How To Sell Product To Your Facebook Fans
How can you encourage your Facebook Fans to buy from you? We take you through step-by-step instructions to learn how to sell product and engage your store's fans….
$29.00
Best Practice Checklist for eCommerce Stores
This eBook teaches industry-accepted methods in a systematic approach. You'll learn which tactics are used by your competitors to create unique selling points…
$49.00
Virtual Outsourcing For Online Stores
Finding reliable, experienced staff to help you manage your store is essential for effective growth. Follow the step-by-step instructions to learn how to find, retain and manage offshore workers…
$129.00
Research The Best Money Making Opportunities
Be warned! This is not a fast-talking get-rich scheme! Instead, it takes patience, focus and a systemised approach to research and uncover the best opportunities in the eCommerce market…
$189.00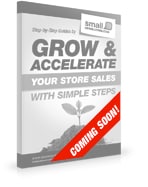 Grow & Accelerate Your Store Sales With Simple Steps
Learn how to market your store to the right audience; the ones who will become fans and buy product regularly. We include step-by-step instructions and example processes…
$79.00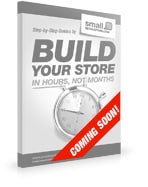 Build Your Store In Hours, Not Months
Do you need to hire a web developer? No! With this guide you'll be able to build your own store, configure, customise and start selling … all in just one weekend…
$49.00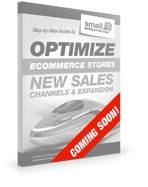 Optimize Your eCommerce Store For New Sales Channels & Expansion
Getting your store up and running is only half the race. Work through the exact steps you need to take to further optimise your store for scale and growth…
$129.00