Your bookkeeping resume and qualifications may impress hiring managers, but to impress at your interview prepare with our easy-to-prepare interview questions so you can:
Feel more in control
Anticipate what you'll be asked
Fee cool, calm, and collected
Plan your stories in advance
Know what to research about a company
Our goal today is to give you tips for answering the most commonly asked bookkeeping interview questions.
1: Can You Tell Me More About Your Previous Bookkeeping Experience?
The interviewers want to know if your experience matches the company's requirements and that you can perform the job from day one, or if you'll require training and supervision. They also want to confirm that you can do what your resume says you can.
Tips for answering this question:
Talk in-depth about your past roles in the companies you worked for, your duties, how long you worked at company X, and your reason for leaving.
Focus on roles with the most responsibilities or that you've been in the longest.
When talking about your primary responsibilities, explain what you did on a daily basis.
Describe your day-to-day interactions with clients and vendors, such as sending out notices when bills are due and answering their queries.
Share your experience preparing different types of financial reports in your previous positions.
Share what you learned while working at company X and how it can benefit their company.
Tips for answering if you have no previous experience:
If you're a fresh graduate, talk about your internship experience at an accounting firm or your experience as a part-time bookkeeper—share your involvement in detail.
Show the interviewer that you have the skills they need by talking about your certifications for any relevant training.
Mention the skills development workshops you have attended, your grades, and your willingness to be trained and work hard during the training.
Expert Tip: Creating a website is an excellent way of providing proof of your capabilities, the best examples of your past work, and customer testimonials.
If you don't have a website, consider acquiring a good domain name like ClientName.com, which is currently on sale, and build an effective website before your interview date.
Never leave till tomorrow that which you can do today

Benjamin Franklin
2: What Would You Say Are Your Greatest Strengths and Weaknesses as a Bookkeeper?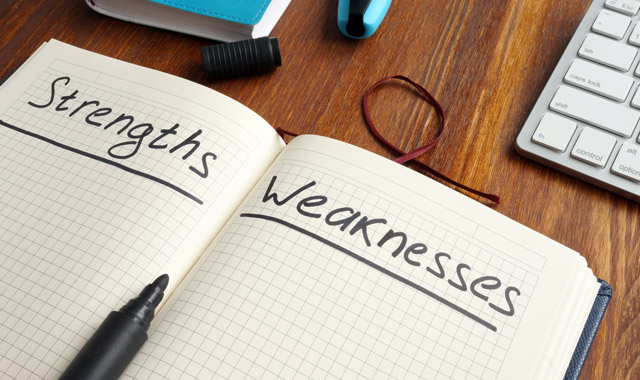 The "strengths" question helps your interviewer see if your skillset is the best fit for the position. This is an opportunity to tell your employer why you're the best candidate for the bookkeeping position by highlighting your unique skills.
The "weaknesses" question aims to determine how you handle obstacles and how well you'll connect with your team and future employer.
The interviewer is also trying to discern how self-aware you are, and what actions you've taken to enhance your growth. Focus your weaknesses on professional problems, not personal ones.
Tips for answering this question:
Take time before your interview to reflect on your personal strengths, skills, and qualities and how they make you uniquely qualified for your desired role.
Consider what others have said they like or admire about you, such as your problem-solving skills, communication skills, time-management abilities, or organizational skills.
Mention about 3 strengths so you can focus on explaining why each is a strength—remember, it's about quality and not quantity.
Be honest with yourself and display confidence when justifying what you perceive as your strengths.
Mention how your strengths will help you perform on the job or how you last used your strengths to succeed at work.
Think carefully about when your weaknesses or career-limiting behaviors have been triggered and why.
Share what you've done to mitigate your work-related weaknesses and how you turned them into strengths.
Prepare success stories that illustrate how you addressed a former weakness.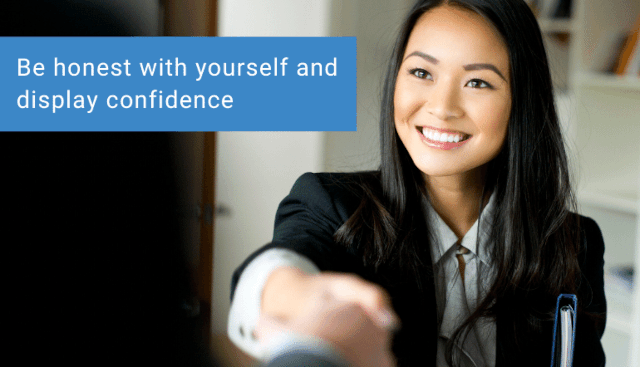 Expert Tip: Remember to follow the STAR model when sharing your success stories. Give a brief overview of the situation (S) and the task (T), then describe the action (A) you took to resolve the challenge. Finally, outline the positive results (R) of your actions.
3: Which Accounting Software Are You Familiar With and Which One Do You Prefer?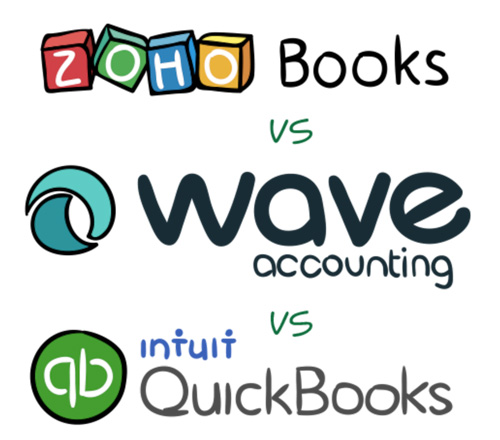 In most cases, companies prefer candidates who are familiar with their software.
Therefore, try to find out which bookkeeping software the company uses before your interview to determine if it's an application you're already familiar with.
If you're not, take the time to learn more about it before your interview so you can respond knowledgeably and intelligibly.
Also, the hiring manager may want to know which application you prefer to gain insight into how you work and your priorities.
Tips for answering this question:
Focus only on the software you've used, including their benefits and drawbacks.
Mention whether you learned about them in school or on the job.
Be honest about the software you prefer to work with, would recommend to the organization and why.
Demonstrate to the interviewer that you're computer savvy, capable, and willing to learn and work with Zoho, Quickbooks, Xero, Netsuite, or any other bookkeeping software.
Ensure your response is as detailed as possible, and try to illustrate it with an example.
Here's a Quickbooks customer review:
…….we use it for just about everything…..banking, payroll, accounts payable, accounts receivable, payroll, customer invoicing, and receiving payments online.

Kitty McClelland
Expert Tip: Emphasize that you're a quick learner and can hit the ground running even if you're unfamiliar with the software used by the company.
4: What Is the Difference Between Accounts Receivable (AR) And Accounts Payable?
The interviewer may ask this question to assess your knowledge and understanding of bookkeeping and accounting fundamentals.
Here's a table summarizing the key differences between accounts receivable (AR) and accounts payable (AP):
| | | |
| --- | --- | --- |
| Basis for Comparison | Accounts Receivable | Accounts Payable |
| Meaning | The amount of cash payments a company expects to receive from its debtors for goods and services sold on credit | The total amount of cash payments a company owes to suppliers or vendors for products or services already received by the company on credit |
| What causes this transaction? | Selling products or providing services on credit | Purchasing products or providing services on credit |
| Status | Recorded as a current asset on the balance sheet | Recorded as a current liability on the balance sheet |
| End result | Leads to cash inflow | Leads to cash outflow |
| How each affects the company | Increases a company's cash | Decreases a company's cash |
| Comprises of | Debtors and bills receivables | Creditors and bills payables |
It's important to demonstrate your practical work experience in these areas.
5: How Would You Describe a Bookkeeper's Relationship With an Accountant in the Workplace?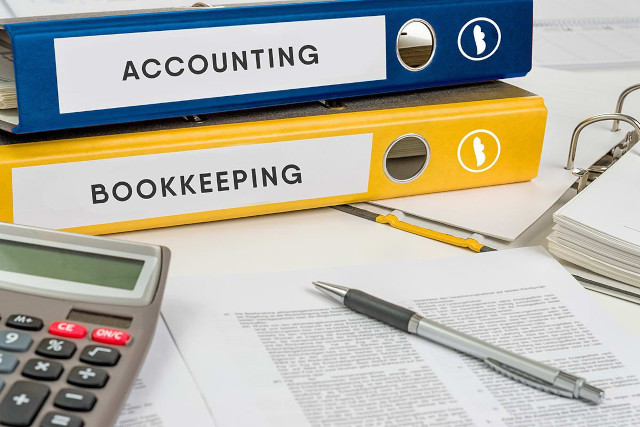 This question allows the hiring managers to assess your understanding of organizational roles and how bookkeepers contribute to day-to-day accounting duties.
Bookkeepers perform various entry-level accounting tasks, such as:
Reconciling bank statements
Overseeing financial transactions
Processing payments
Providing insights into cash flow
Offering support to the accountant
Tips for answering this question:
Emphasize your understanding of accounting and bookkeeping roles.
Share your previous experience working with an accountant.
Demonstrate and emphasize your teamwork skills.
How to Succeed as a Virtual Bookkeeper
Bookkeeping is an important part of every business. You can either work in your employer's office or set up at home.
If you're entirely new to virtual bookkeeping, Small Revolution offers a virtual assistant course to help you learn the behaviors and habits you need to succeed in online employment.
You'll also learn how to deal with distractions that are likely to hinder your productivity and how to create a regular routine.
Visit our website for specific details regarding our online courses.
Share on Facebook: